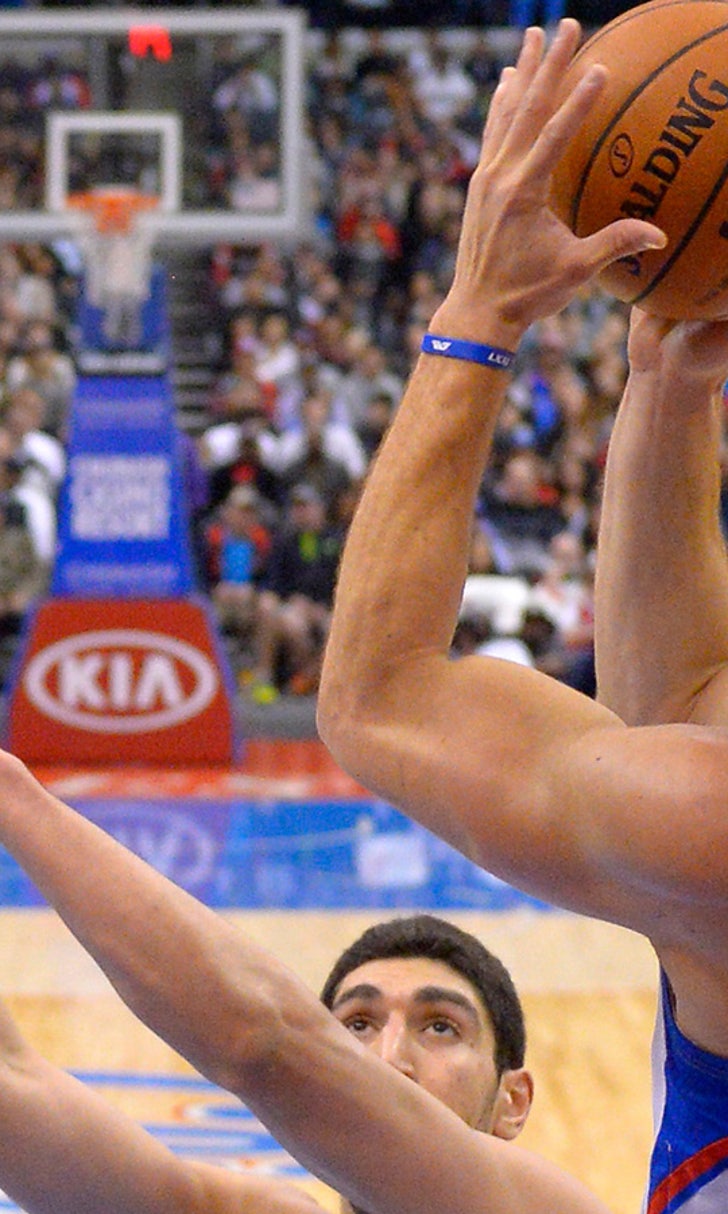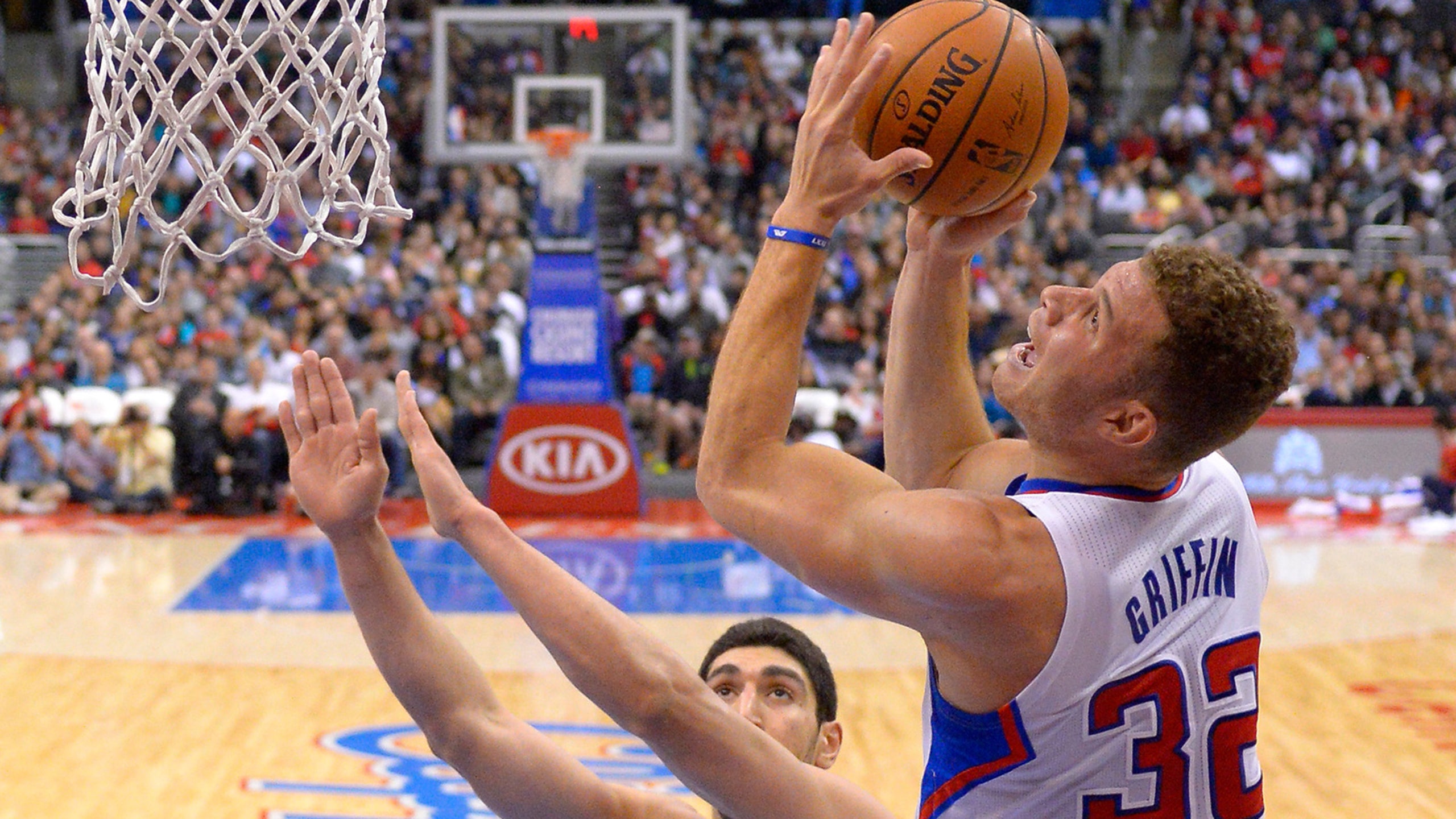 Despite win, weary Clippers feeling the grind
BY foxsports • February 2, 2014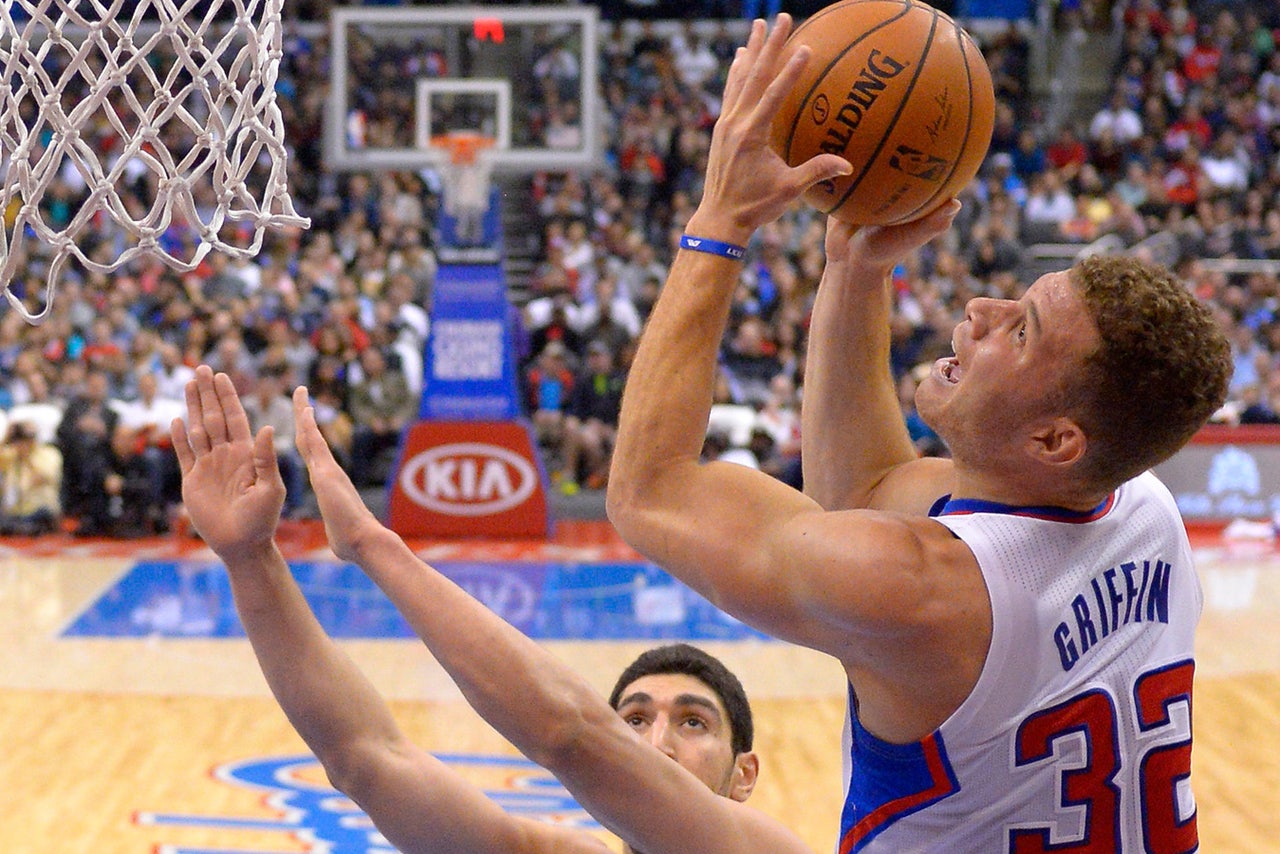 LOS ANGELES -- The long, difficult grind of the Clippers' schedule is showing.
Ten games in 16 nights. Nine cities. It's not surprising they looked woefully sluggish for two quarters Saturday night at Staples Center.
Their 102-87 win was partly the result of playing a last-place team in the Utah Jazz and partly their ability to find their legs in the second half. But there's little doubt the Clippers are a tired team.
"It's been tough," forward Blake Griffin said, "but every team has their stretches where they've got to play a lot of road games, four (games) in five (nights), or whatever it is. There's no time for us to feel sorry for ourselves or complain.
"But if we get out of this and become a better team, it's going to put us in a great spot down the line, and that's our goal."
The Clippers, who last week completed their annual seven-game Grammy trip, aren't quite done, but the worst is over. They travel to Denver Monday night, then play just five times over 17 days starting Tuesday. They'll get a five-day break for the All-Star game in two weeks.
Coach Doc Rivers has been purposely lenient with his practice schedule, giving his players frequent days off this season. They don't practice Sunday, and they'll have a light shoot-around in Denver on Monday morning before returning to face the Miami Heat on Wednesday at Staples.
"We've just got to get through it," Rivers said. "I'm proud of our guys. We've held together pretty good in this."
The Clippers showed their resolve by playing even with the Jazz for the first half, then breaking away in the third quarter with their defense, holding Utah to 29 percent shooting.
Their offense also found a groove. Griffin scored 25 points and had 11 rebounds, Jamal Crawford finished with 27 (17 in the second half), and newcomer Hedo Turkoglu had perhaps his best game since joining the team Jan. 16, finishing with six points, five assists and four rebounds in 12 1/2 minutes.
"He can really pass the basketball, and as you can see, we're running a lot of stuff with him being the ball-handler for us," Rivers said of Turkoglu. "That's been great for us."
The Clippers also benefited from returning home, winning their seventh in a row at Staples and improving their home record to 20-3.
But still, the mental and physical grind of so many games has been a chore.
"This is the NBA," center DeAndre Jordan said. "Everybody's got schedules like this. We just feel like ours is a little crazy. But that's why Doc is so big on rest."
And at least the worst part is over.
---