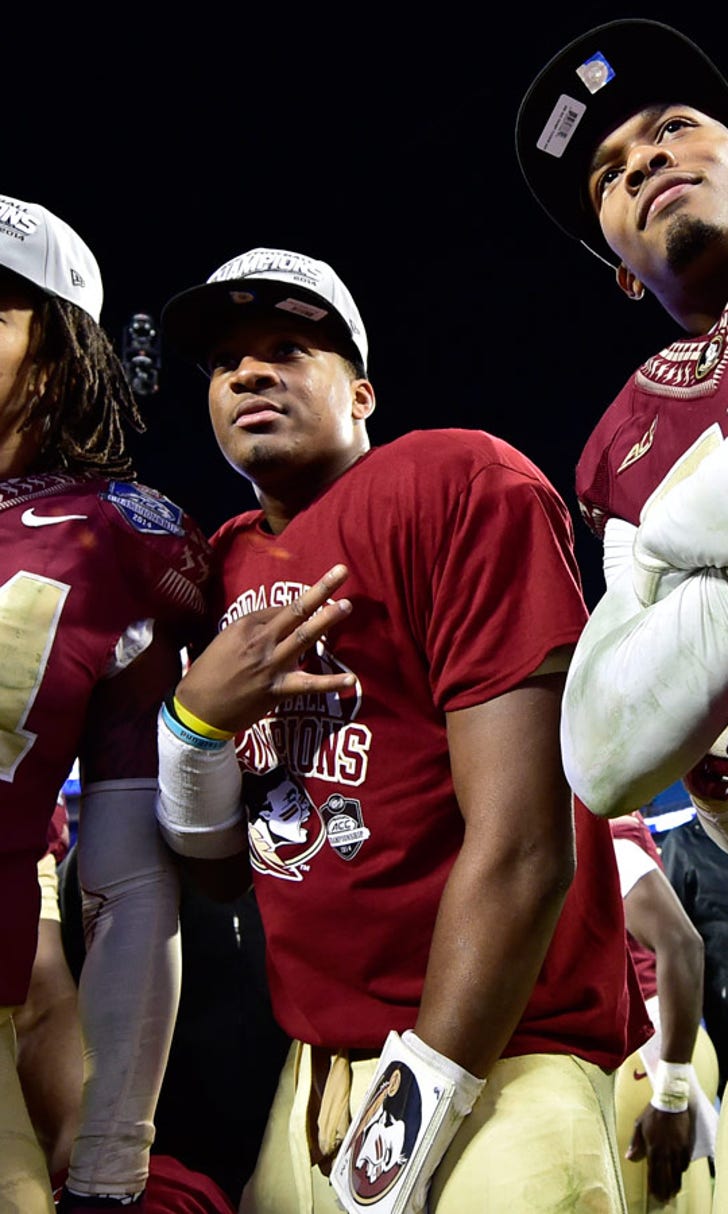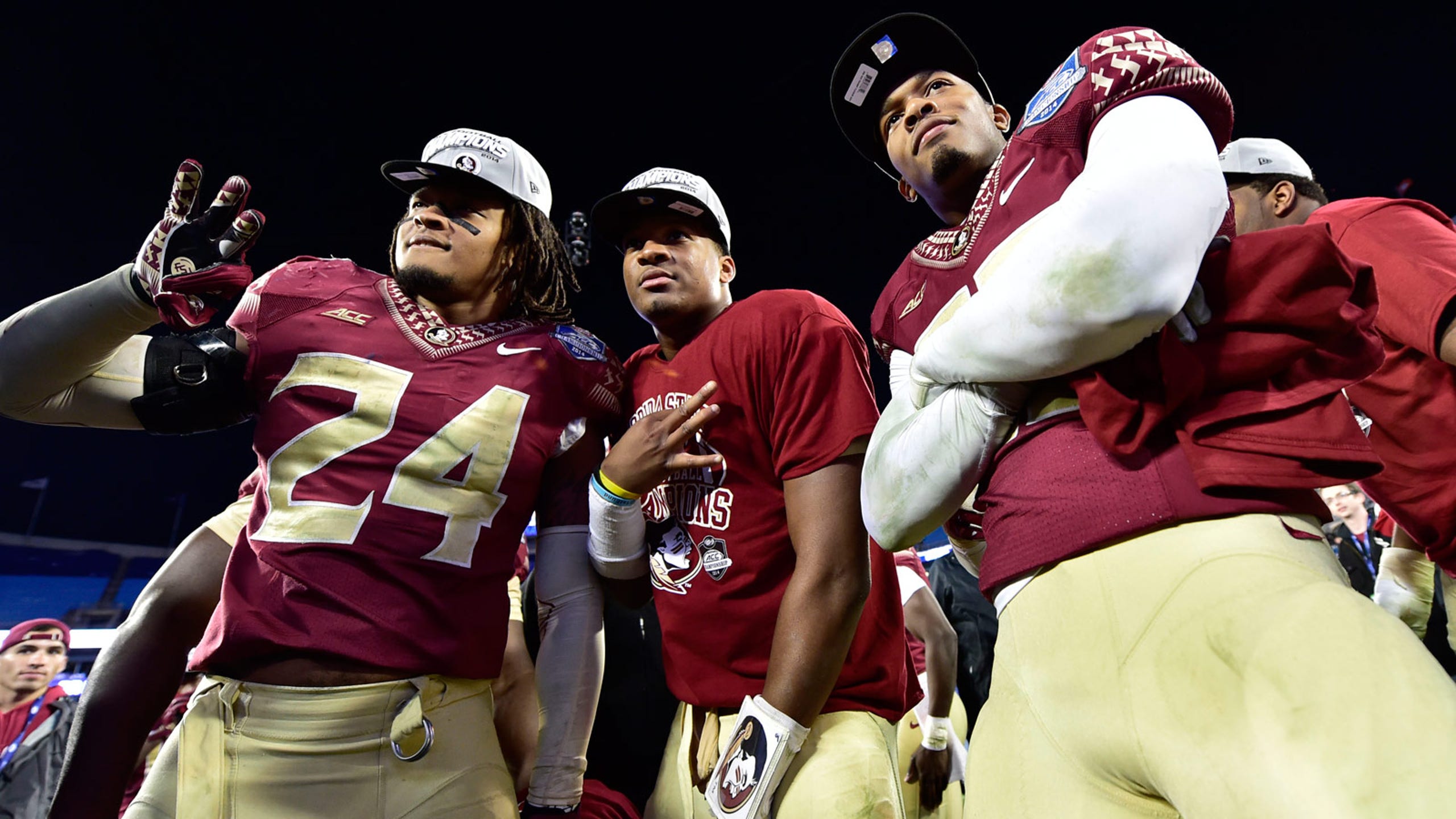 Despite crazy regular season, FSU feeling plenty confident heading into Rose Bowl
BY foxsports • December 19, 2014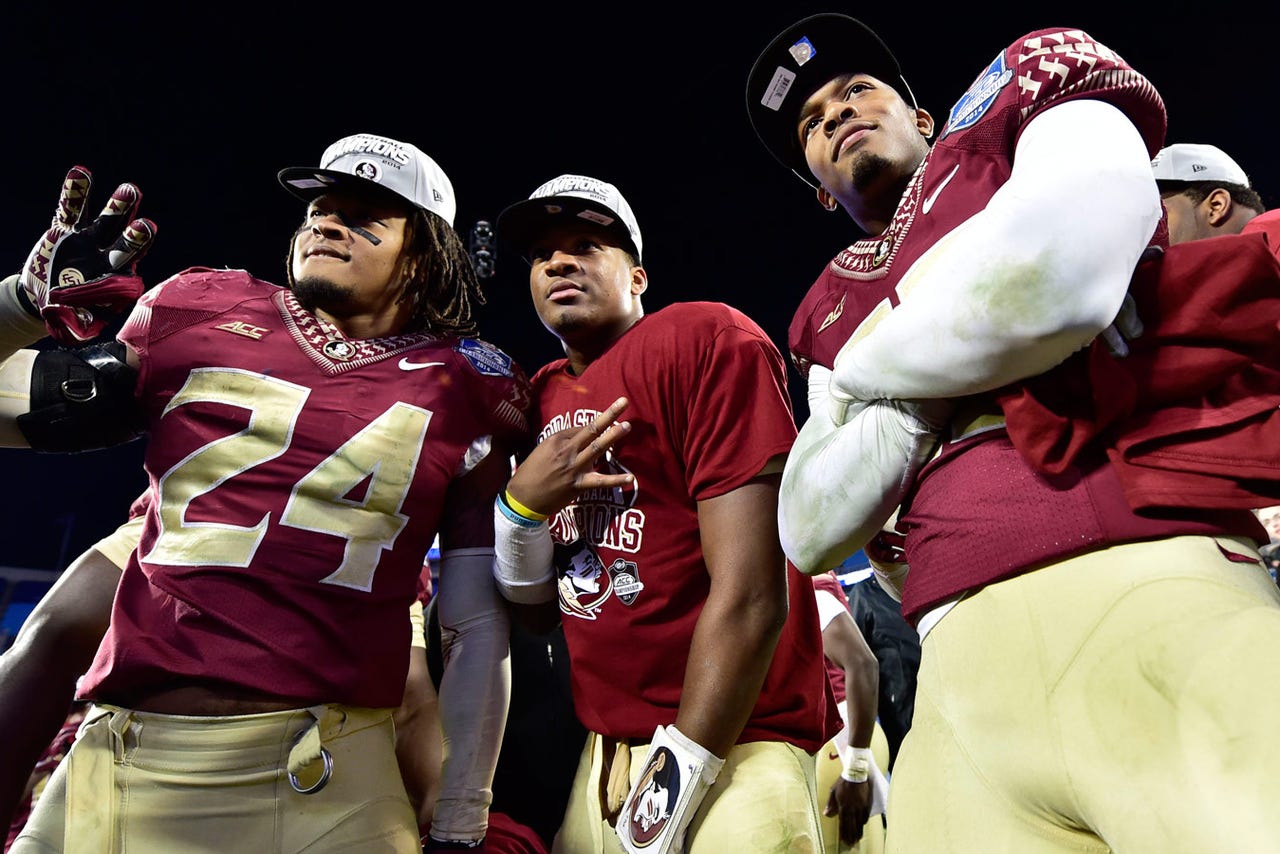 It's true. This year's No. 3 ranked Florida State team is not as dominant as last season's. Week in and week out, it was a struggle, a dogfight for the defending national champions. At the end of the year, however, the Seminoles find themselves once again undefeated, just like last season, and awaiting a date with the Oregon Ducks in the Rose Bowl, the same venue as their BCS victory.
"Last year, we had the ability to dominate, and this year we had the ability to grind out wins," defensive lineman Derrick Mitchell Jr. said. "They're both wins, we just went about it in different ways."
But there has to be a different feeling within the team right now as compared with last January, right? There has to be, with all the close games and narrow escapes of the regular season. The Seminoles must feel less confident entering the College Football Playoff semifinal Jan. 1, right?
"Definitely not," sophomore defensive standout Jalen Ramsey said. "It's been the same. We're going to continue to do what we need to do and work hard in practice ... and just play."
If anything, the 2014 Seminoles believe this year has made them stronger, taught them how to win as a team and prepared them for close, late-game situations. They're not intimidated by the Ducks' high-powered offense, and they're certainly not afraid of playing under the lights in the "Granddaddy of Them all" on New Year's Day.
"The atmosphere, the environment [of the Rose Bowl], it's not bigger than playing Notre Dame and Florida in here," head coach Jimbo Fisher said, pointing at Doak Campbell Stadium. "We've been in a lot of big games, and that's why I say that it is part of the kind of attrition you have to go through to be a champion. It's understanding these championship games are big games, but that you've gotten used to playing in that environment."
For many college football players, the cross-country flight to Pasadena would be an exciting getaway to sunny Southern California, a chance to see Los Angeles and say they played in the Rose Bowl. But for the Seminoles there is only one reason to make this trip: to emerge victorious.
"We stayed in the top four, that was one of our goals. Whether we were at 2 or 3, we were still going to go to Pasadena, so that didn't really matter," Mitchell said. "We've been there before, so besides the freshmen, I don't think anybody's eyes are going to be real big when we walk in there. It's just like any other game for us, it's like playing in Doak. This is a business trip for us, so we're just going to go in there and handle our business."
Florida State has kept that business-like mentality all season as it extended its school-record win streak to 29 games. But over the course of this current streak, the Seminoles have never been underdogs heading into a matchup. That's no longer the case, as Heisman winner Marcus Mariota and Oregon are listed as a nine-point favorite.
"To be honest I don't feel like the underdog," Ramsey said. "I don't think this team feels like they're the underdog. We shouldn't feel like underdogs because we're the ones who have 29 in a row, what are we scared of -- I don't really understand it."
"I've been hearing about it [being an underdog], but it doesn't really matter to me," cornerback P.J. Williams said. "I know if we do what we've gotta do, we're going to go out there and win the game."
---