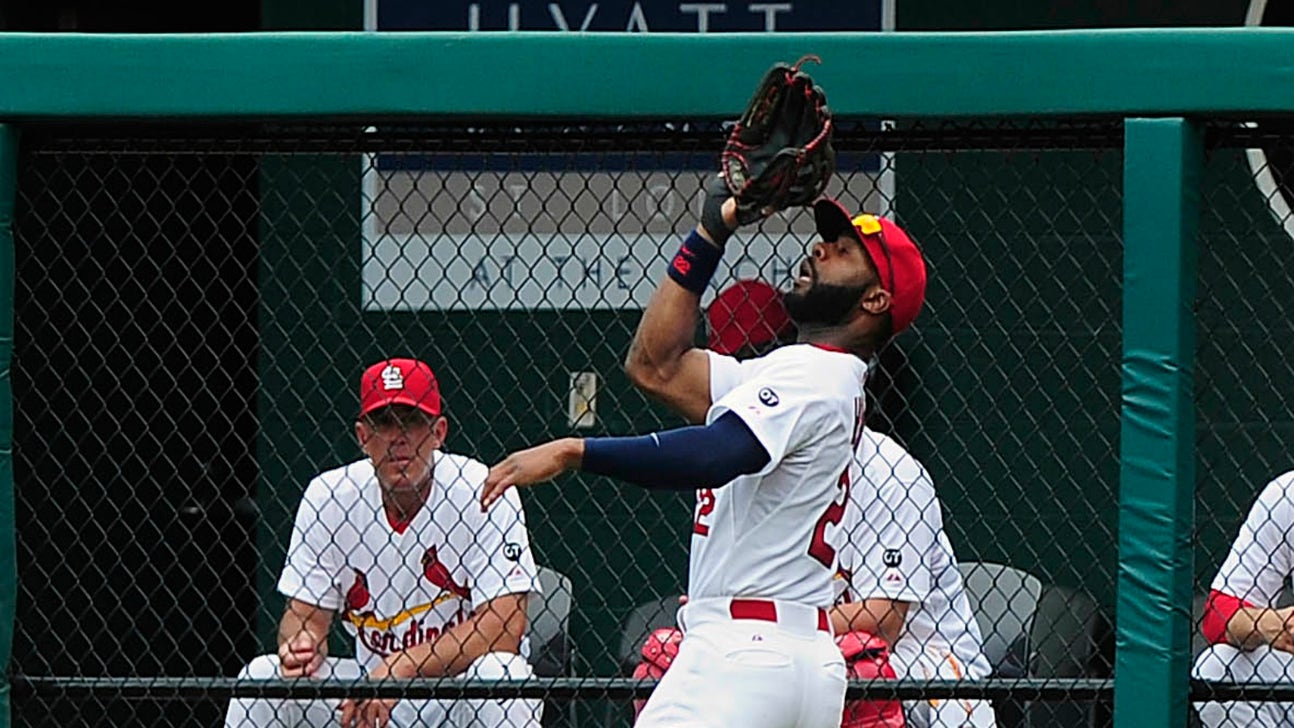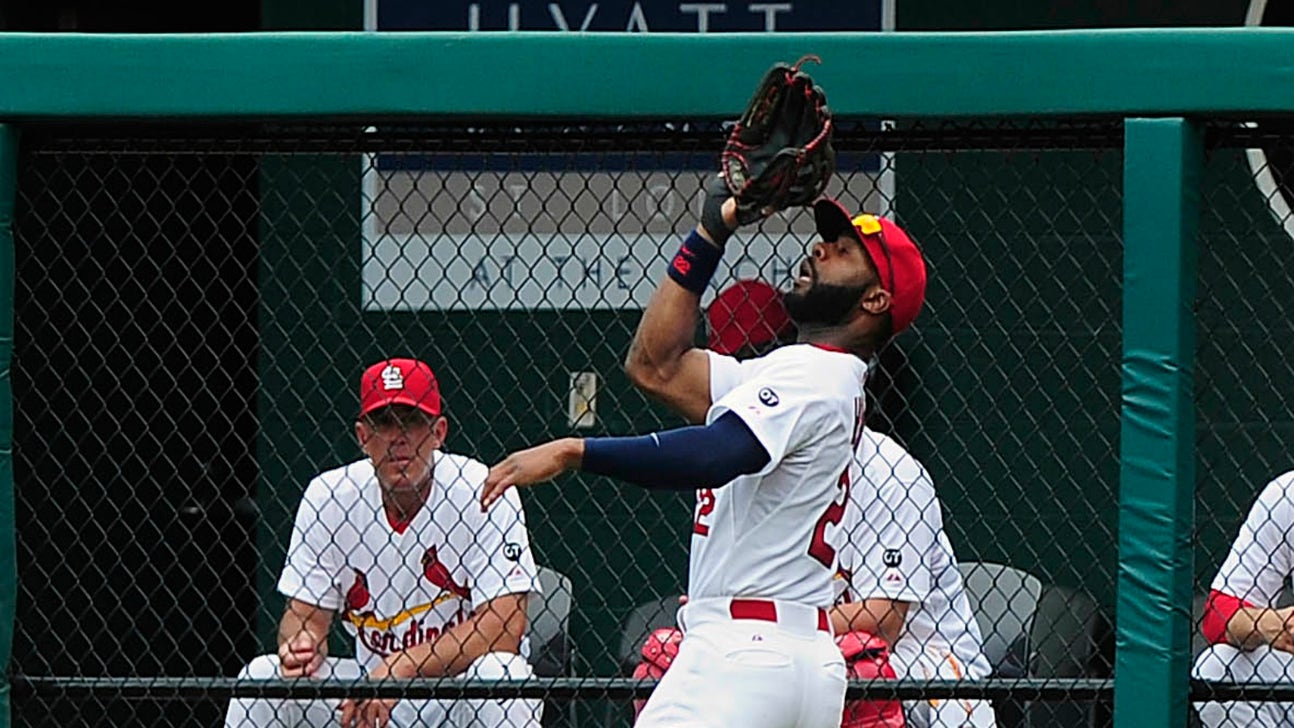 Deft defense boosts Wacha, Cardinals to another win over Twins
Published
Jun. 16, 2015 8:01 p.m. ET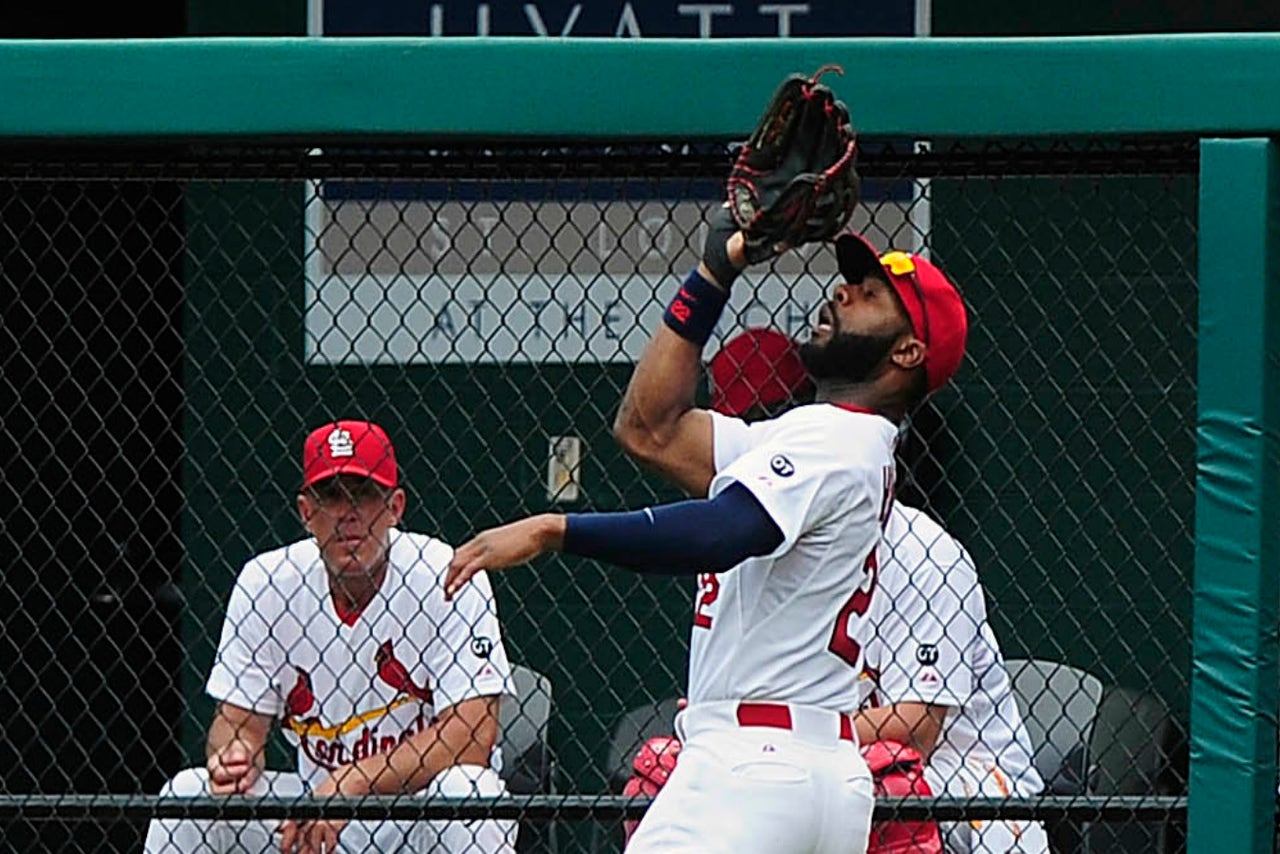 ST. LOUIS -- Cardinals right fielder Jason Heyward made his job look easier than it is yet again with two smooth running catches to end the Twins' half of the fourth inning.
Those slick fielding plays don't go unnoticed by Michael Wacha, the most consistently effective starter for St. Louis' dominant rotation. He's not afraid to rely on his teammates, and they came through for him again as the Cardinals held off the Twins 3-2 for a fifth straight win in a wet finale to a four-game homestand Tuesday afternoon.
"Just unbelievable plays being made out there in the outfield and infield," Wacha said. "It's comforting as a pitcher. You don't have to strike out everyone."
In fact, he retired 11 straight Twins without the benefit of a strikeout before Shane Robinson went down swinging for the second out in the fifth inning. Kyle Gibson followed with a two-out single on a groundball through the hole on the right side, then Wacha took over by striking out three of the next four batters, including Torii Hunter and Joe Mauer.
An effective changeup and mid-90s fastball certainly give Wacha the tools he needs to rack up strikeouts, as he did when he got more than one per inning over 64 2/3 innings as a rookie in 2013. But he also walked 2.64 batters per nine innings, a decent number that he's reduced to 2.10 in his third year with St. Louis.
Manager Mike Matheny said Wacha realized those free bases often ended up haunting him, and he's become much more conscious of keeping the ball in the strike zone. That inevitably leads to more contact, which explains why Wacha's strikeout rate has fallen to 6.7 per nine innings this season, the lowest of any Cardinals starter.
But his ninth win provided a clear example of why he's still leading the way with a 2.48 ERA through a team-high 83 1/3 innings. Although rain provided a brief delay in the first inning and then returned later to end his day early, Wacha looked strong through 7 1/3 innings, throwing 60 of his 86 pitches for strikes while giving up just three hits.
"We start off with a rain like that and we sit him out for a little while and it's always tough to see what he's going to look like when he comes back out, but he's had quite a few of these kind of starts and he just comes out and makes pitches," Matheny said. "I thought his fastball got better as the game went, which made his changeup even better and just another quality start for us."
Watch the Missouri Lottery Cardinals Live postgame show on FOX Sports Midwest after every St. Louis Cardinals postseason game.
Wacha didn't issue a walk until Trevor Plouffe's at-bat to lead off the seventh, and the Twins rarely made solid contact against the 23-year-old, who has given up just six home runs all season. A modest five strikeouts left the rest to a much-improved group FanGraphs ranks as the best in the National League, according to its advanced defense rating.
Heyward continued to show why he won Gold Gloves in 2012 and 2014, beginning with a tough catch in the gap to rob Plouffe of extra bases. Eduardo Nunez hit into the third out of the fourth inning when Heyward came in quickly to snare a sinking line drive.
"Jason's (getting) real good jumps," Matheny said. "Even positioning, too, we've got to tip our cap to (first-base coach) Chris Maloney putting him in a good spot because that ball, when he came in to finish the inning, that's not a typical positioning spot and they were thinking ahead of time, thinking along with how Michael's pitching and approaching each hitter and stole an out, too."
Peter Bourjos started in center field and used his elite speed to catch Hunter's one-out line drive in the first inning, though the Cardinals hardly lose anything with regular Jon Jay and his impressive instincts in center. Randal Grichuk continues to man left field and offer a defensive upgrade with Matt Holliday on the disabled list, while second baseman Kolten Wong keeps improving his consistency to go with remarkable range to highlight a reliable infield.
Yadier Molina's seven Gold Gloves behind the plate speak for themselves, leaving no real weakness for the St. Louis defense. No pitcher has benefited from that more than Wacha, and he doesn't need to be told that the guys behind him probably deserve more credit than they get for their part in the Cardinals' major league-best 2.63 ERA.
"You can pitch to contact, I guess, in a certain sense," he said. "Just making quality strikes and you don't have to always have the swing-and-miss stuff because our defense is just so good out there."
You can follow Luke Thompson on Twitter at @FS_LukeT or email him at lukegthompson87@gmail.com.
---