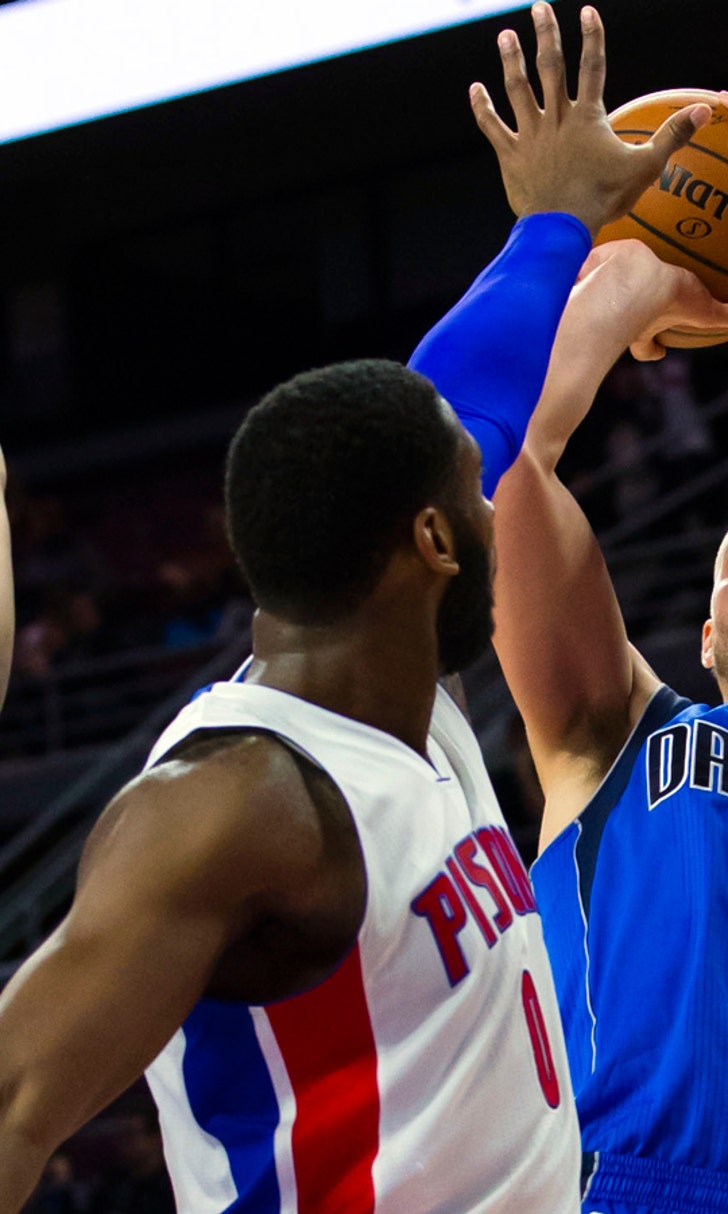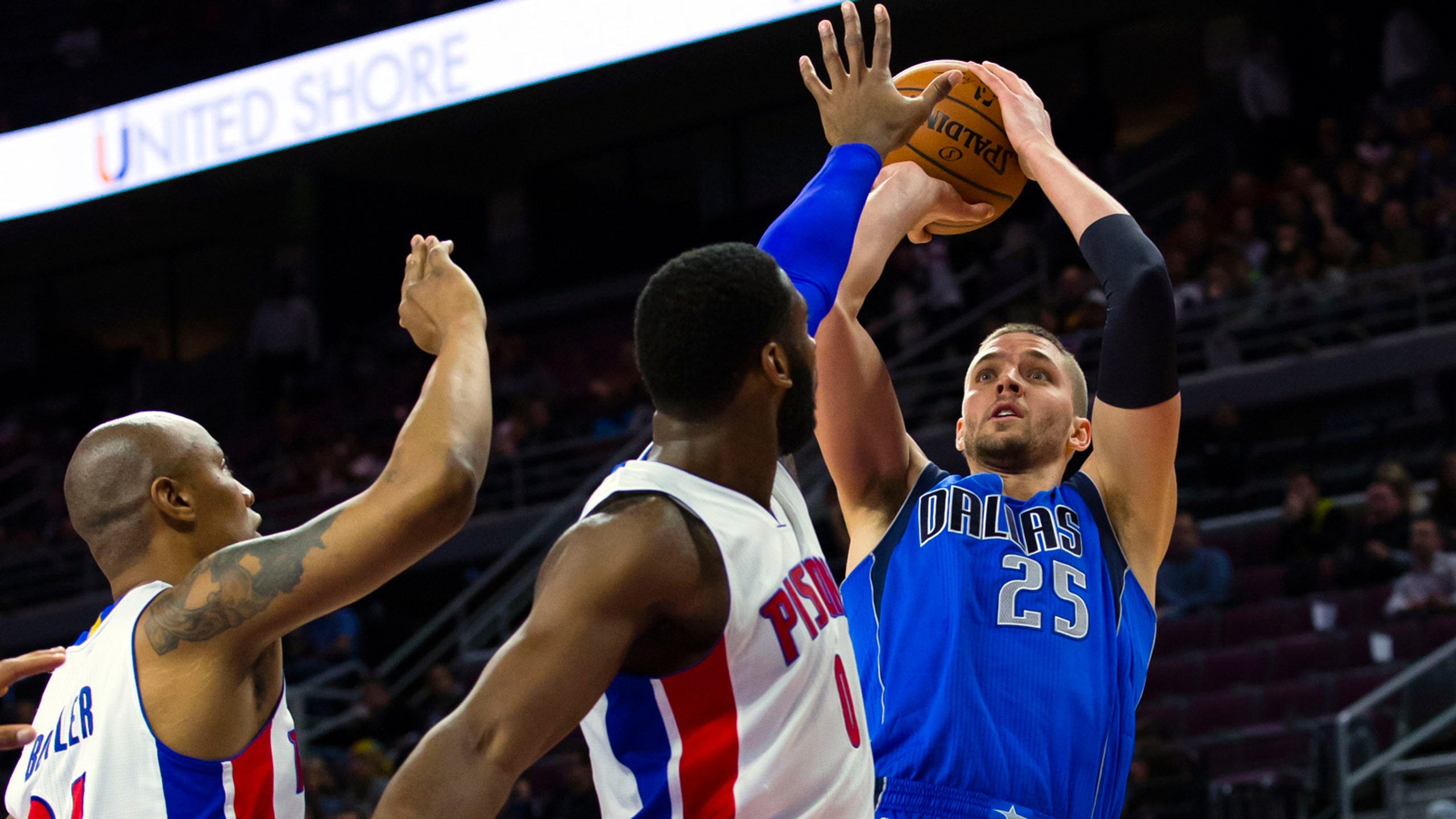 Defense plagues Pistons in loss to Mavs
BY foxsports • December 17, 2014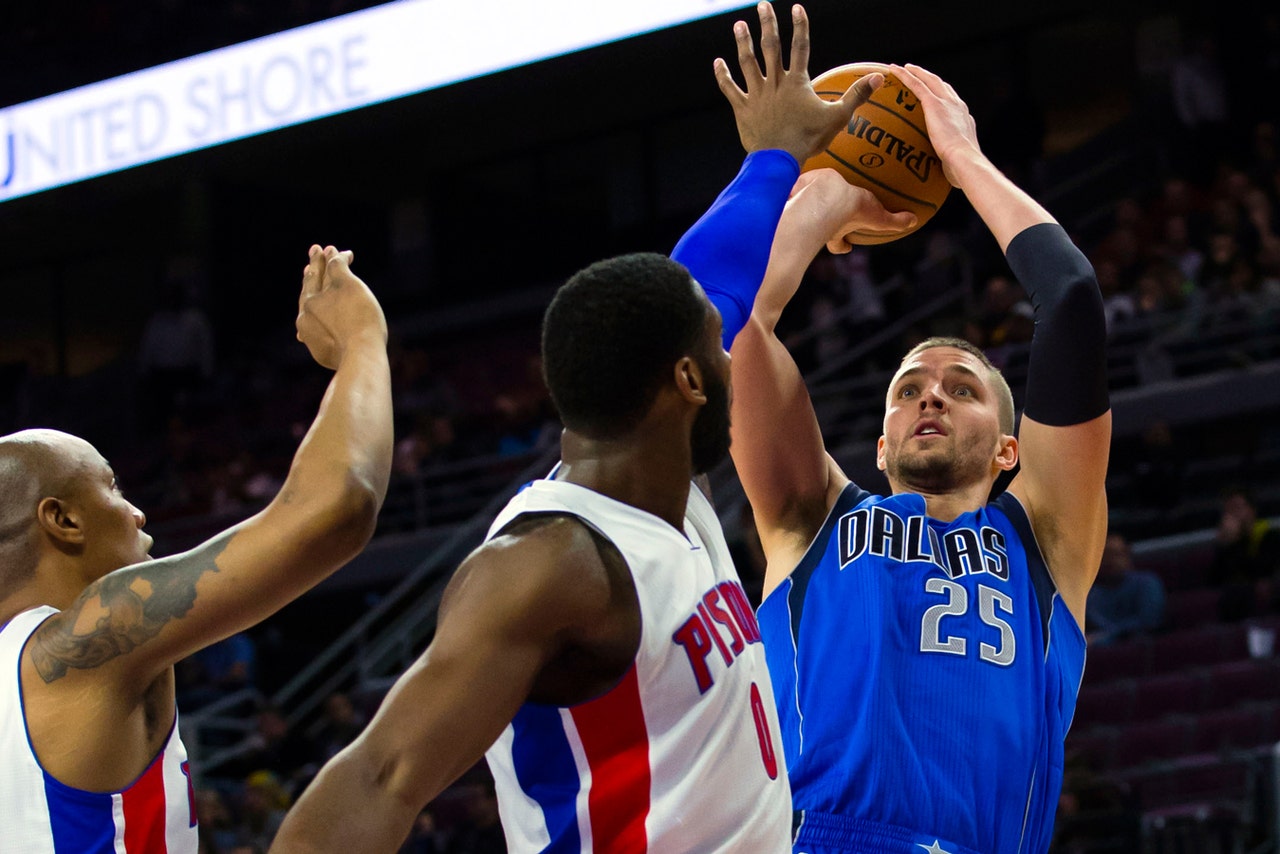 AUBURN HILLS -- It didn't take long for the Pistons to get a reality check after their two-game winning streak last week.
In back-to-back games against two of the NBA's top offensive teams, the Pistons have given up 230 points in a pair of double-digit losses.
"We played pretty good defense at Phoenix and at Sacramento, and we won both of those games," Stan Van Gundy said after Tuesday's 117-106 loss to Dallas. "But the Clippers and the Mavericks are two of the three best offenses in the NBA, at least by the numbers, so we needed to step it up to another level against them, and we weren't able to do that.
"They got everything they wanted against us tonight."
Detroit, which hasn't won a home game since Nov. 7, was able to stay close for most of the game, but a few bad minutes was enough to decide the game. The first stretch came late in the third quarter, when Dallas went on a 14-2 run in less than three minutes to blow open what had been a one-point game.
Then, when Detroit had gotten as close as six points in the fourth quarter, the Mavericks had two weapons that the Pistons couldn't match. Dirk Nowitzki hit two free throws and a jumper, and after Chandler Parsons contributed a 3-pointer, Nowitzki hit one of his own to make it 112-102 with 93 seconds to play.
"When you are playing a team like Dallas and you stop playing good defense for any period of time, they can take the game right away from you," Van Gundy said. "That's why they are the top-rated offense in the league."
There was one unquestioned positive for the game, and that was the return to form of Andre Drummond. The Pistons center, who has struggled to adjust to Van Gundy's system, had 19 points and 24 rebounds.
"That was probably Andre's best game of the season, and it is definitely the hardest he has played all year," his coach said. "He was getting up and down the floor and he was active on defense."
Van Gundy, though, wasn't the only coach in the building who was impressed by Drummond's performance.
"I was amazed," said Dallas coach Rick Carlisle. "He jumps and he just hangs in the air until he gets his hand on the ball. I've never seen a guy get his hands on so many lobs, shots -- everything."
Drummond could have scored even more, but he missed four dunk attempts -- two when trying to reverse dunk an alley-oop pass -- and went 1-for-6 from the free-throw line.
"I really raised my game up and played hard on both ends," he said. "I really outworked them on both ends of the floor and really played my game, but they took a lot of easy stuff away from me. I did my best to get my team into a good position to win the game, but it just didn't happen for us."
---