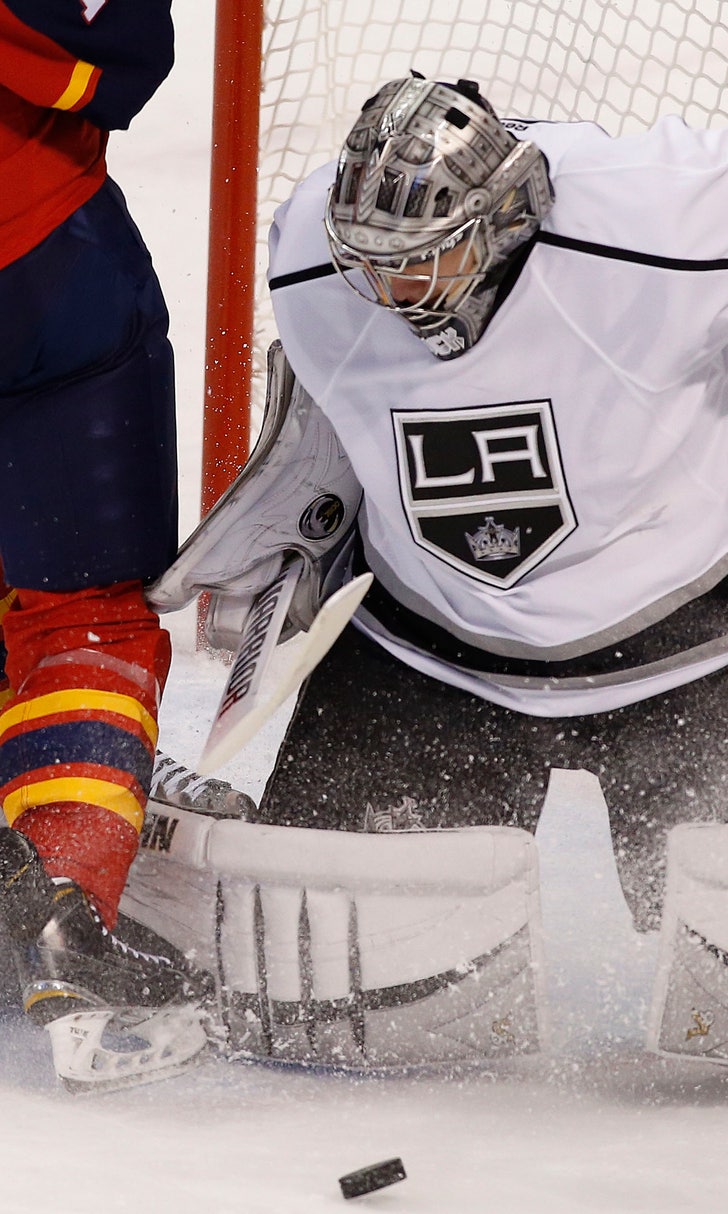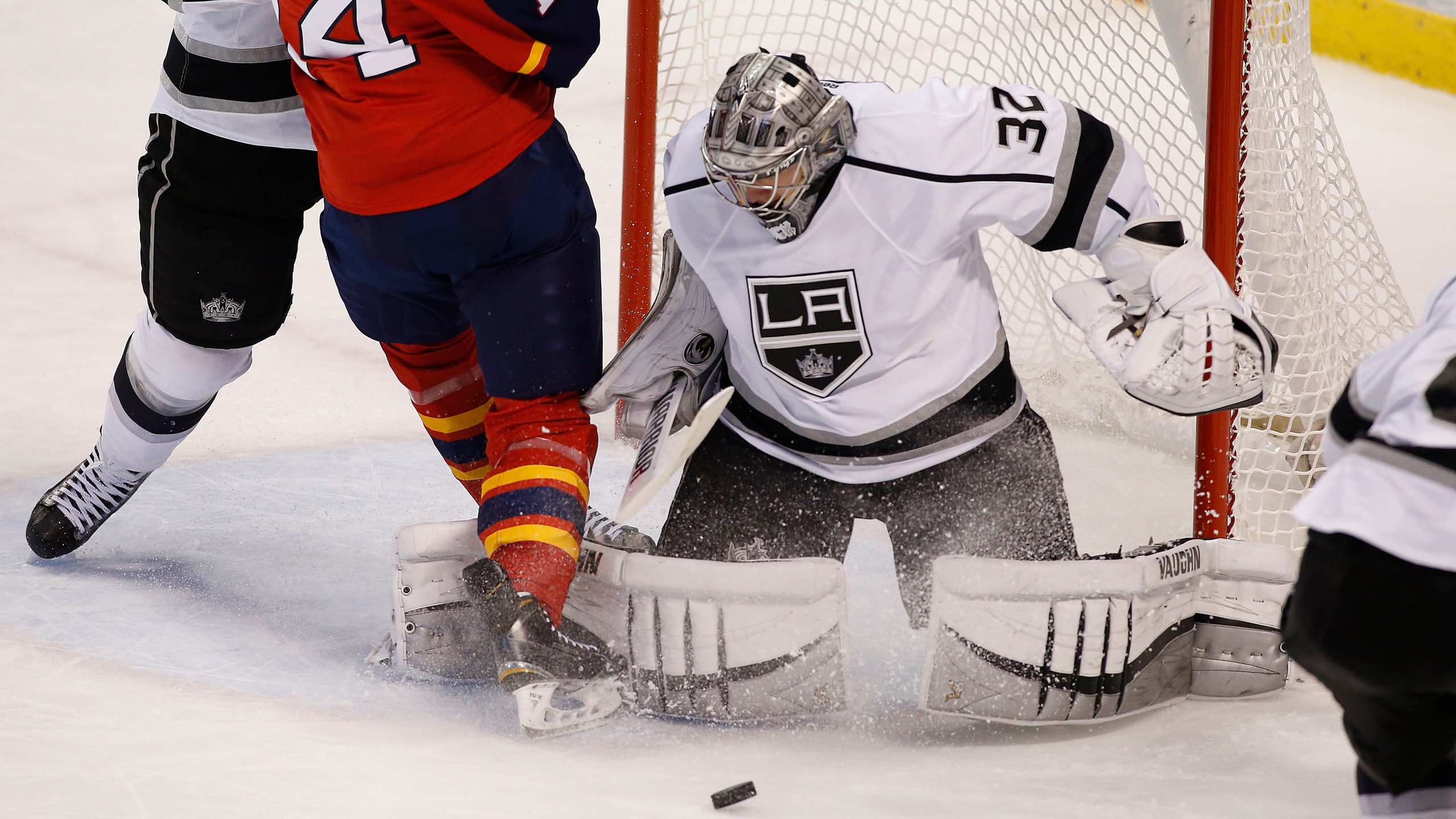 Defending champs try to salvage road trip in Columbus
BY foxsports • February 9, 2015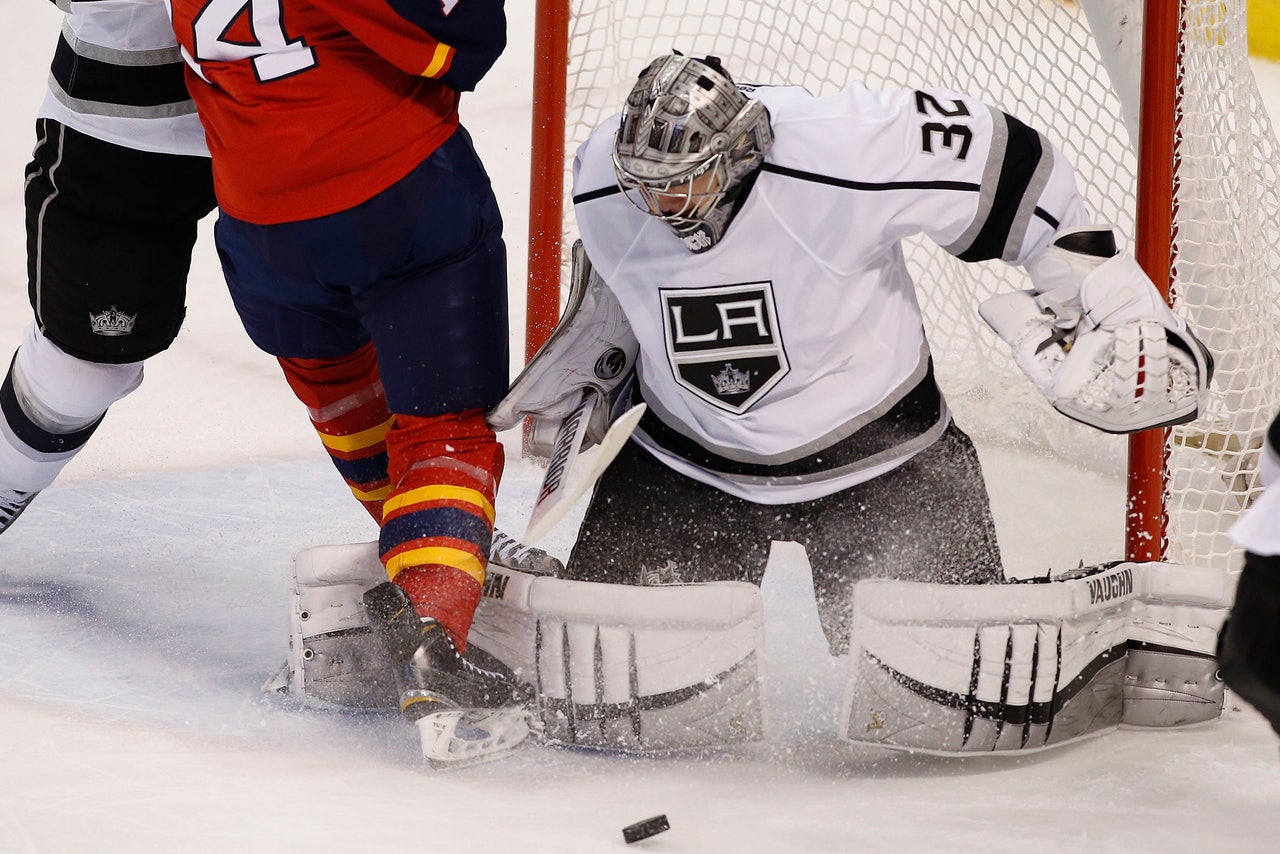 If the Los Angeles Kings plan on getting a chance to defend their Stanley Cup title, they're almost certainly going to have to start stringing together some victories.
Coming off a much-needed road win, the Kings look for their first consecutive victories in more than seven weeks Monday night when they wrap up a five-game road trip against the Columbus Blue Jackets.
Los Angeles (22-18-12) sits five points outside of the playoff picture in the Western Conference and had lost 10 of 12 before snapping Tampa Bay's 10-game home winning streak with a 4-2 victory Saturday.
Justin Williams broke a seven-game point drought with two goals, and Jonathan Quick made 26 saves for only his second win since Jan. 3.
"It was big," Anze Kopitar told the Kings' official website. "We didn't get points for quite a bit now. So to get on the board again and kind of stop this bleeding right now, it feels nice."
The Kings have lost at least three straight following each of their past three wins, most recently falling to Boston, Washington and Florida to begin this trip after defeating Chicago on Jan. 28.
Los Angeles has not won consecutive games since Dec. 18-20.
"It's certainly important for us on this road trip to beat a quality team like Tampa," Williams said. "We had lost three straight here on the road. We got to try to salvage the trip in Columbus.
"The attitude has to be backs against the wall. It's where we've put ourselves yet again. We have to win a lot of games here."
Columbus (23-25-3) ranks toward the bottom of the NHL standings, but it enters Monday's game off two impressive victories. The Blue Jackets halted St. Louis' seven-game winning streak with a 7-1 blowout Friday, then scored all of their goals in the third period of a 4-1 victory in Ottawa on Saturday.
"Coming off an emotional win (Friday) night, there were some things I didn't like," coach Todd Richards said. "But we found a way to win a hockey game. ... Curtis (McElhinney) was excellent, made some huge saves."
Despite looking good Friday, the Blue Jackets have been dreadful defensively at home. They've allowed an NHL-worst 3.27 goals per game at Nationwide Arena compared to 2.84 per game on the road.
Nick Foligno has three goals over Columbus' past two wins, while Scott Hartnell and Ryan Johansen have tallied four points apiece. Foligno, however, has managed only one goal in 10 career matchups with the Kings.
Columbus has gone cold on the power play lately, but could again find success on the man advantage against the Kings, whose 78.0 penalty-kill percentage ranks among the worst in the NHL. The Blue Jackets sit among the top teams in the league with 38 power-play goals, yet have failed to convert on 17 of 18 in their last seven games.
The Kings have lost two of their last three in Columbus, but downed the Blue Jackets 5-2 in Los Angeles on Oct. 26. Jeff Carter and Tyler Toffoli each had a goal and three assists and Quick made 22 saves.
Quick has won seven of his last eight games against Columbus, posting a 1.43 goals-against average in his last seven.
---