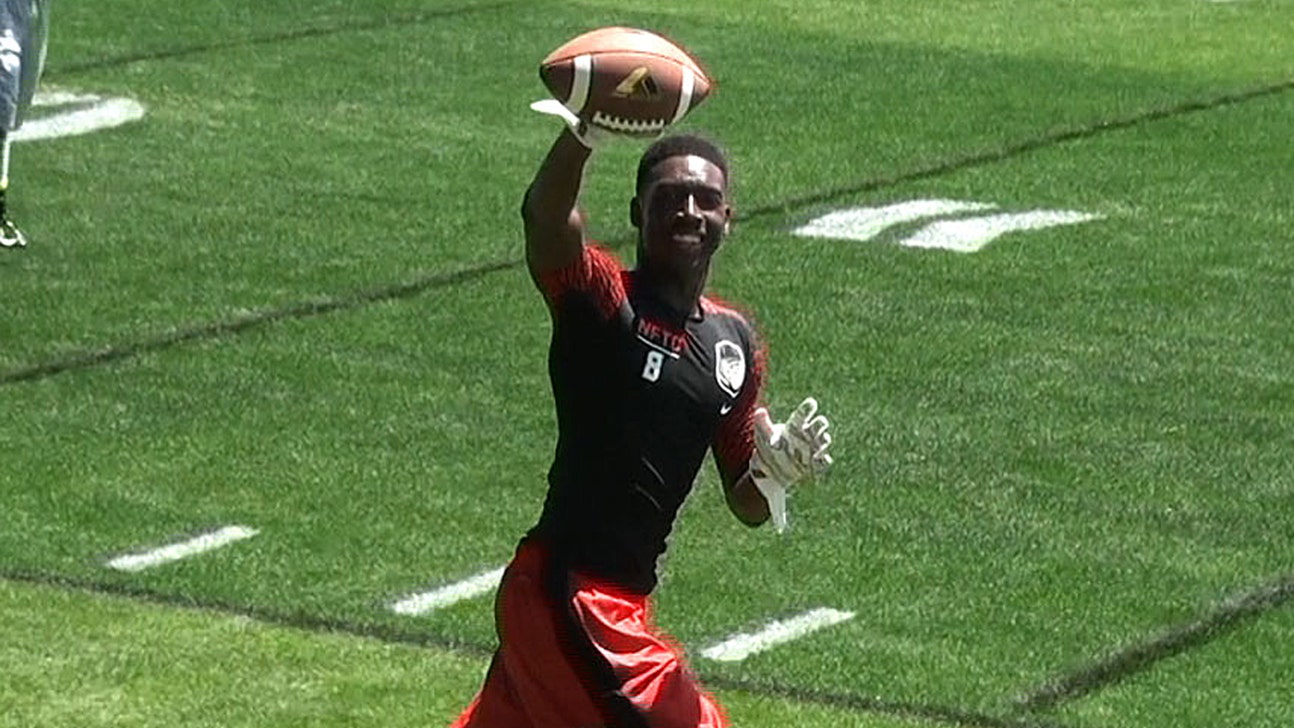 Deep year of Florida wide receivers
Published
Aug. 8, 2014 8:27 a.m. ET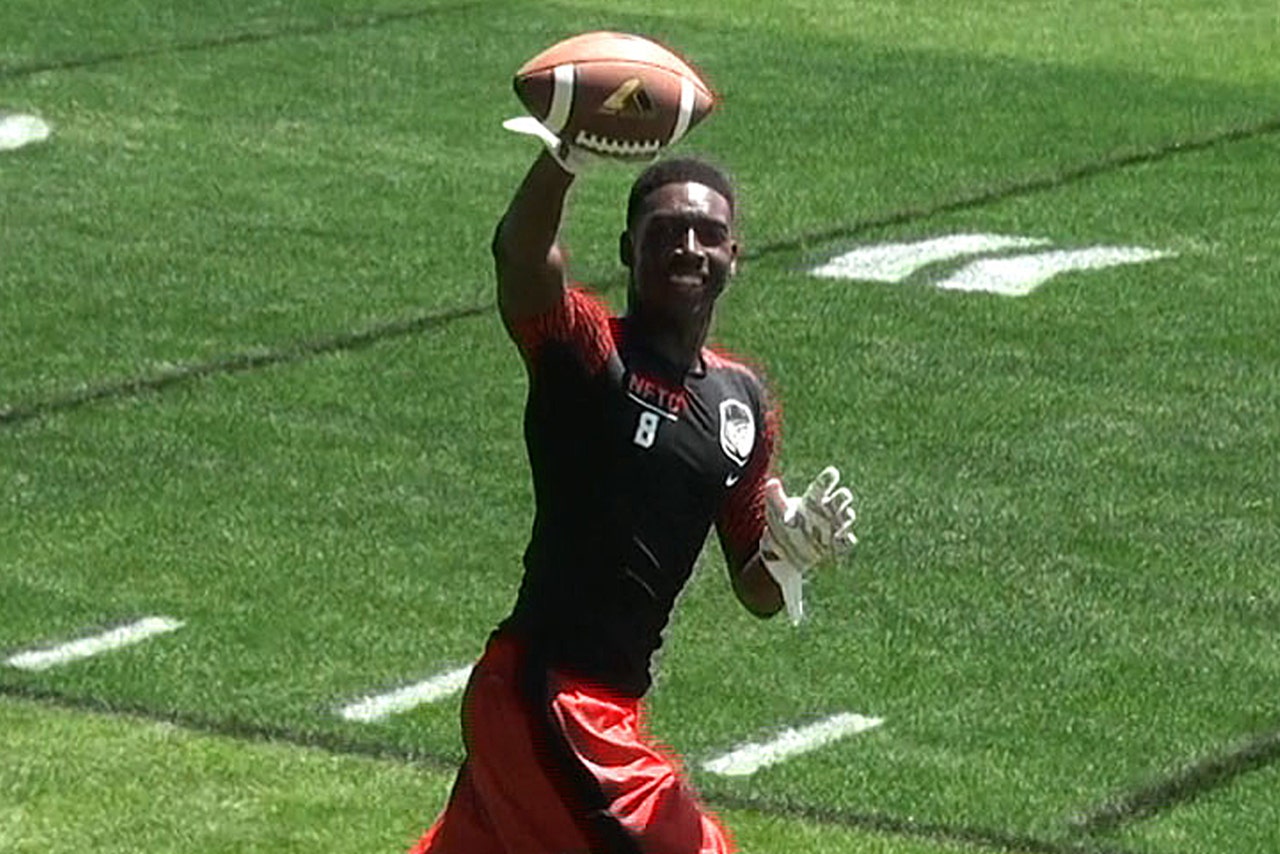 Year in and year out there is typically no deeper pool of wide receivers found than in the Sunshine State. This season is no different. Here's a look at the top 15 wide receivers from Florida in the Class of 2015 on Scout. All 15 recruits rank among the top 66 wideouts in the country. And there were some very good players left off this list.
1) Calvin Ridley (Coconut Creek Monarch)
Ridley is an amazing five-star talent from south Florida and the No. 2 wide receiver prospect in the nation. He is so talented and athletic and projects as an instant impact guy on both sides of the ball at wide receiver and cornerback. I firmly believe that this kid has to have to ball in his hands. Ridley is not the biggest cat in the world but he has tremendous game speed, deep speed and shows the ability to separate from anyone. I saw him at a handful of events this spring and summer and there wasn't one cornerback that could hang with him. Ridley was absolutely dominating at The Opening. Check out his one-handed catch here that went viral. Best of all are his ball skills. Ridley possesses super hands and catching the football comes so natural to him. While he's committed to the Crimson Tide he's still visiting and has tripped to Ohio State, FSU and Miami of late.
Committed to Alabama
2) Deon Cain (Tampa Bay Tech)
Cain is one of the more amazing stories of this position in this class. He's rated here only because he couldn't beat out quarterback Deiondre Porter last spring on the Unsigned Preps 7v7 team. So he switched to wide receiver. He stars at quarterback for his high school team and the only time he plays and practices at the wide receiver position was over the past two off-seasons. The transformation is surreal. Cain is a natural. He's so smooth and effortless. Cain looks like he has played wide receiver his entire life. Can you imagine what he will do in the Tigers spread attack once he commits to the position full time? Oh my! He's currently the No. 5 wide receiver in the nation.
Committed to Clemson
3) George Campbell (Tarpon Springs East Lake)
A year ago Campbell was the state's top wide receiver. He has great size and true 4.4 speed. The issue with Campbell is inconsistent hands. That's a problem if you want to be a five-star wide receiver. He drops too many easy passes. It's perplexing because this is a great kid who's a great athlete. But you also see him making some ridiculously difficult grabs. Like I have said before, he's an enigma. If he becomes consistent with his hands there's no telling how good Campbell can become. If things don't work out at wide receiver there's no question he can have a great career as a safety. Campbell was originally committed to Michigan but backed off that pledge. He will announce his new commitment very soon from the list of teams below. Campbell is the No. 8 wide receiver recruit in the nation.
Recruiting: Florida, FSU, LSU, Clemson, Georgia, Maryland, UCLA, Ole Miss, Auburn and Alabama
4) John Burt (Tallahassee Lincoln)
Texas got a good one here in the big and fast Burt. He's tall, long and runs extremely well. He makes a lot of big plays and is a true deep threat.  Burt gets to full speed in a few strides and climbs quickly on cornerbacks in zone-off coverage. He has good hands and adjusts to the ball well. He creates mismatches versus man coverage because of his size, speed and athleticism, especially in the red zone. Burt is also a very dangerous return man. You know Charlie Strong wants to have some kind of presence in the state of Florida. This is a great get and one of the Sunshine State's top receivers who has a ton of upside. Burt is the No. 15 wide receiver in the nation.
Committed to Texas
5) Da'vante Phillips (Miami Central)
Phillips is one of my favorite wide receivers in this class. He's not the biggest and he's not the fastest. Phillips runs good routes, is physical and has such strong hands. He just snatches it out of the air with his big paws. He is tough in the air and uses his body well. This kid has excellent hand-eye coordination.  I love his upside and believe he can be a go-to guy at the next level. He initially committed to the Gators but has been back on the market for some time. FSU is the team to beat at this point. Phillips is the No. 17 ranked wide receiver in the nation.
Recruiting: Florida State, Miami, Ohio State, Alabama, and Clemson.
For the rest of the list click here.
---