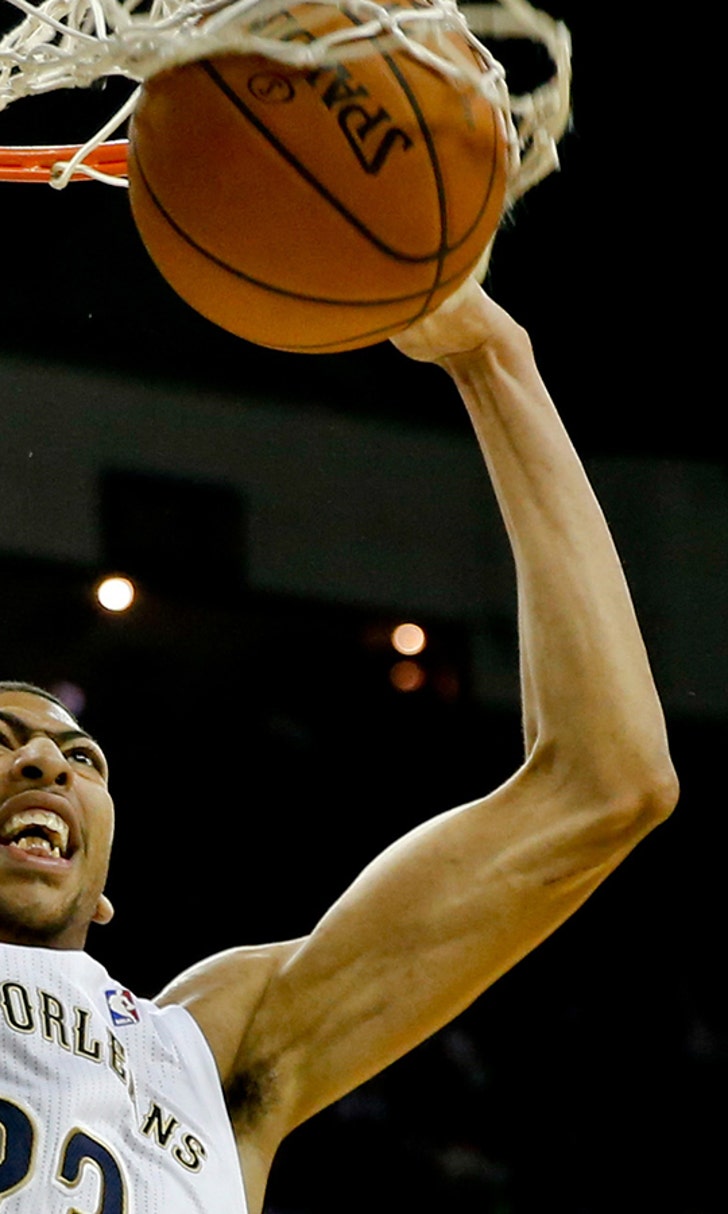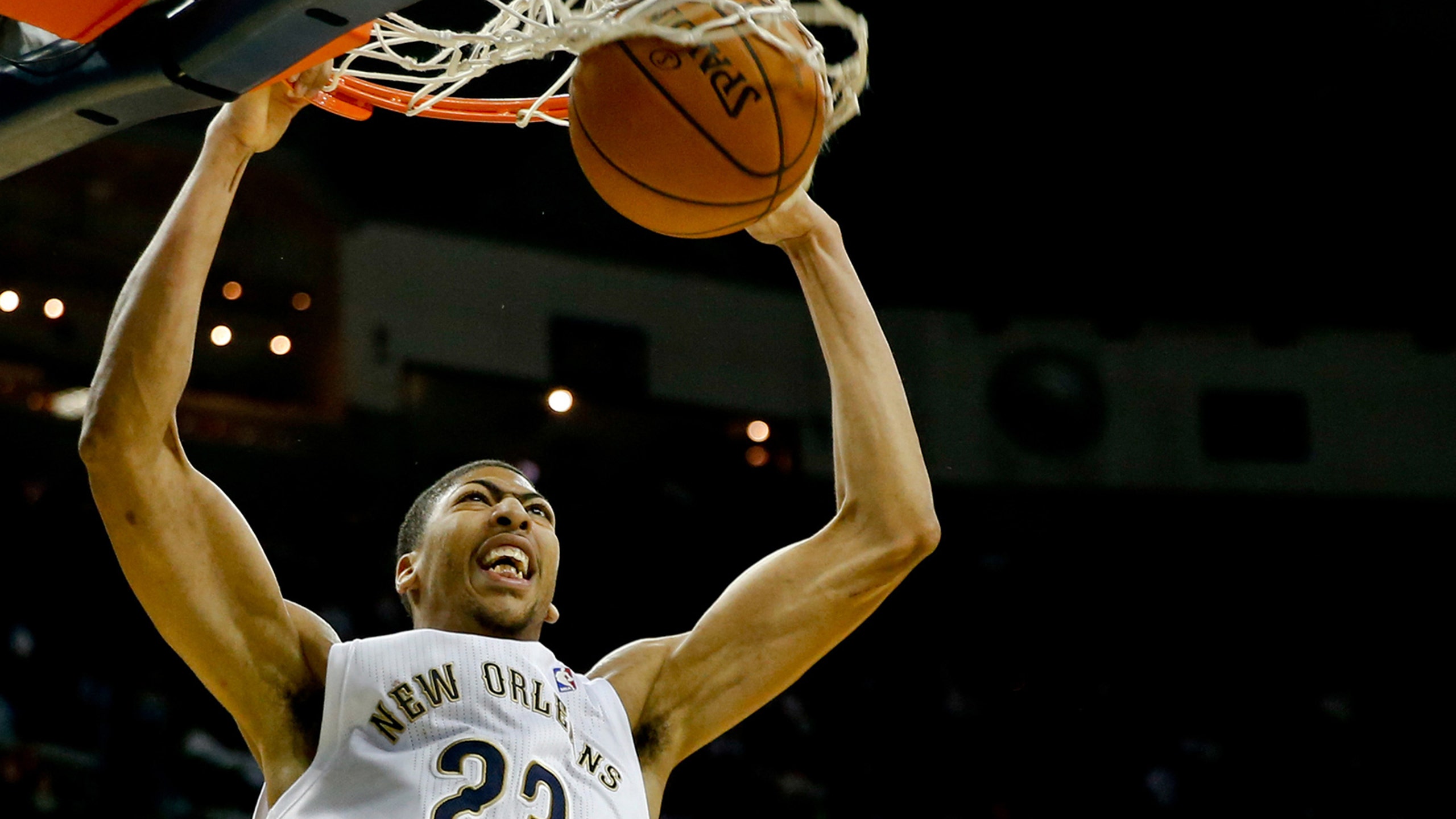 Davis stays hot, lifts Pelicans over Bulls
BY foxsports • February 1, 2014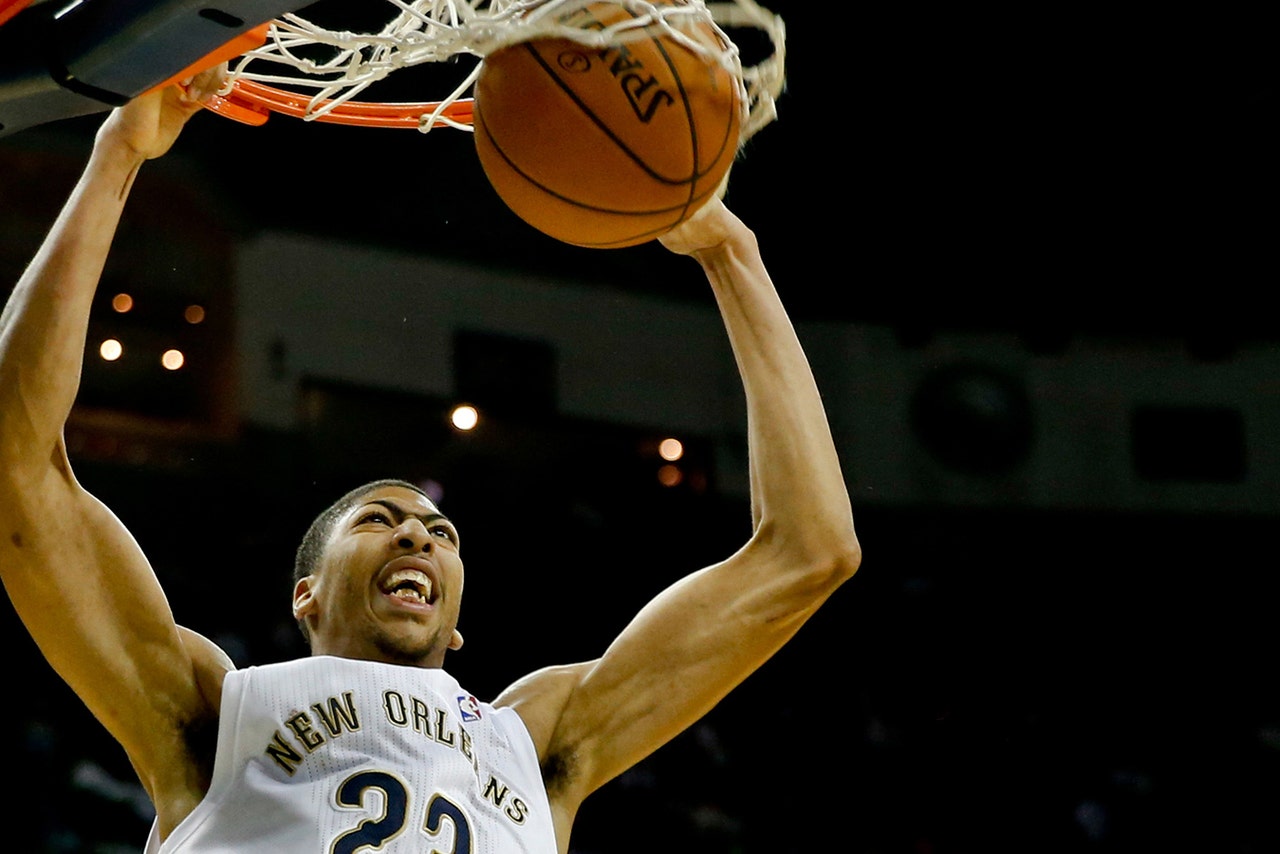 NEW ORLEANS (AP) -- Anthony Davis scored 24 points and grabbed eight rebounds to lead the New Orleans Pelicans to an 88-79 victory over the Chicago Bulls on Saturday night.
Tyreke Evans added 11 points for the Pelicans, who have won four of their past five games.
D.J. Augustin scored 23 points in his return to his hometown, Taj Gibson added 17 and Joakim Noah had 14 for Chicago.
Davis also blocked six shots. In the past three games, Davis has scored at least 22 points and blocked six shots. He is the first player to do that since Patrick Ewing in November 1990, when he did it in four consecutive games.
The Pelicans dominated in the paint, outscoring the Bulls 50-34. Chicago shot 38.6 percent from the field, going 3 for 16 from 3-point range.
New Orleans led 50-39 at the half and 71-57 after three quarters. The Pelicans led by as many as 16 in the fourth quarter and maintained a double-digit lead until the final minute.
With Davis controlling the middle, the Pelicans raced to a 50-39 halftime lead. Davis scored nine points, grabbed three rebounds and blocked two shots, effectively closing the lane and forcing the Bulls to rely on their outside shooting and setting up the Pelicans' running game.
Augustin scored 17 points in the half on 5-of-8 shooting, but Chicago was 12 of 31 as a team, including 2 of 7 on 3-pointers.
The Pelicans outscored Chicago 10-2 on fast-break points and 26-12 in the paint.
New Orleans shot 52 percent in the half and was 4 of 6 from beyond the arc.
The Pelicans took control in the opening minutes of the second quarter, going on a 12-2 run to take a 35-23 lead with 7:20 remaining. At one point Chicago committed three of its seven first-half turnovers on consecutive possessions, which New Orleans turned into seven unanswered points. The Pelicans led by 13 on three occasions.
Eric Gordon scored the Pelicans' first seven points but failed to score the rest of the half.
Augustin finished the half with 17 points and three assists.
Gordon's early outburst staked the Pelicans to a 7-0 lead two minutes into the first quarter. Chicago missed its three field-goal attempts and did not score its first basket until Noah's turnaround jumper at the 7:50 mark.
The Bulls took a 15-13 lead on Mike Dunleavy's 3-pointer with 4:57 remaining but trailed 23-21 at the end of the period.
NOTES: Players wore red and white warm-up shirts in honor of Black History Month, which is celebrated during February. ... Davis ended January with 51 blocks, more than three teams had combined.
---