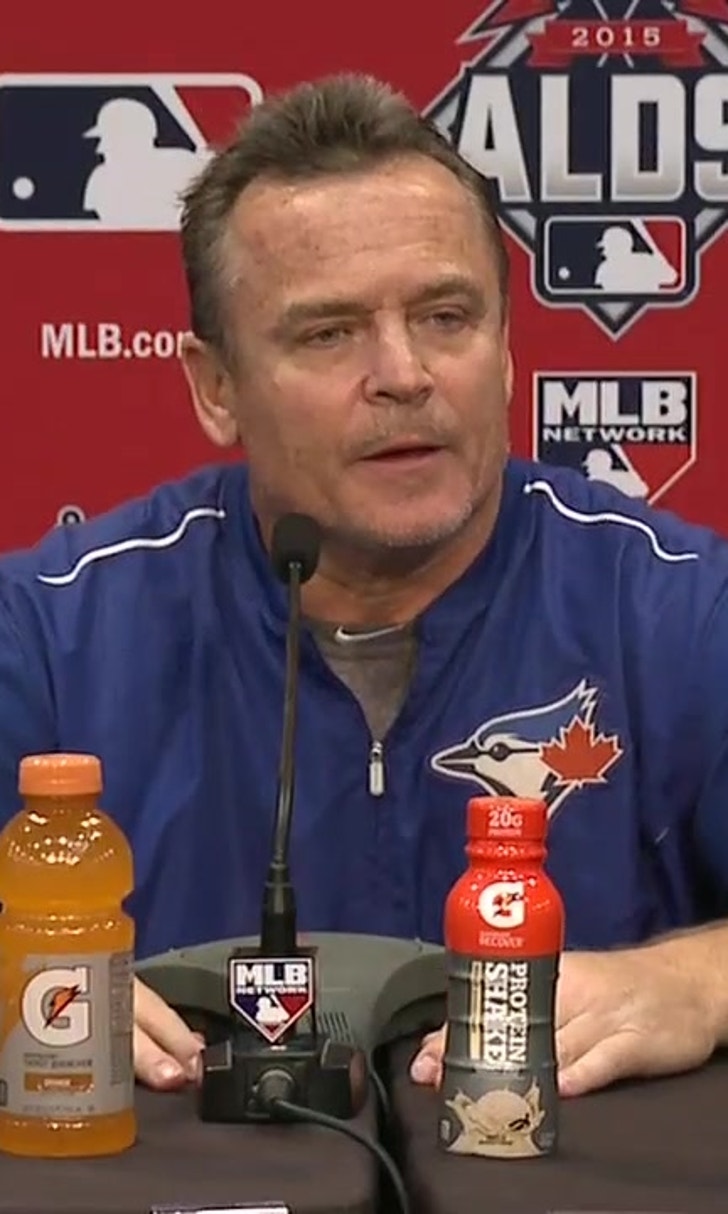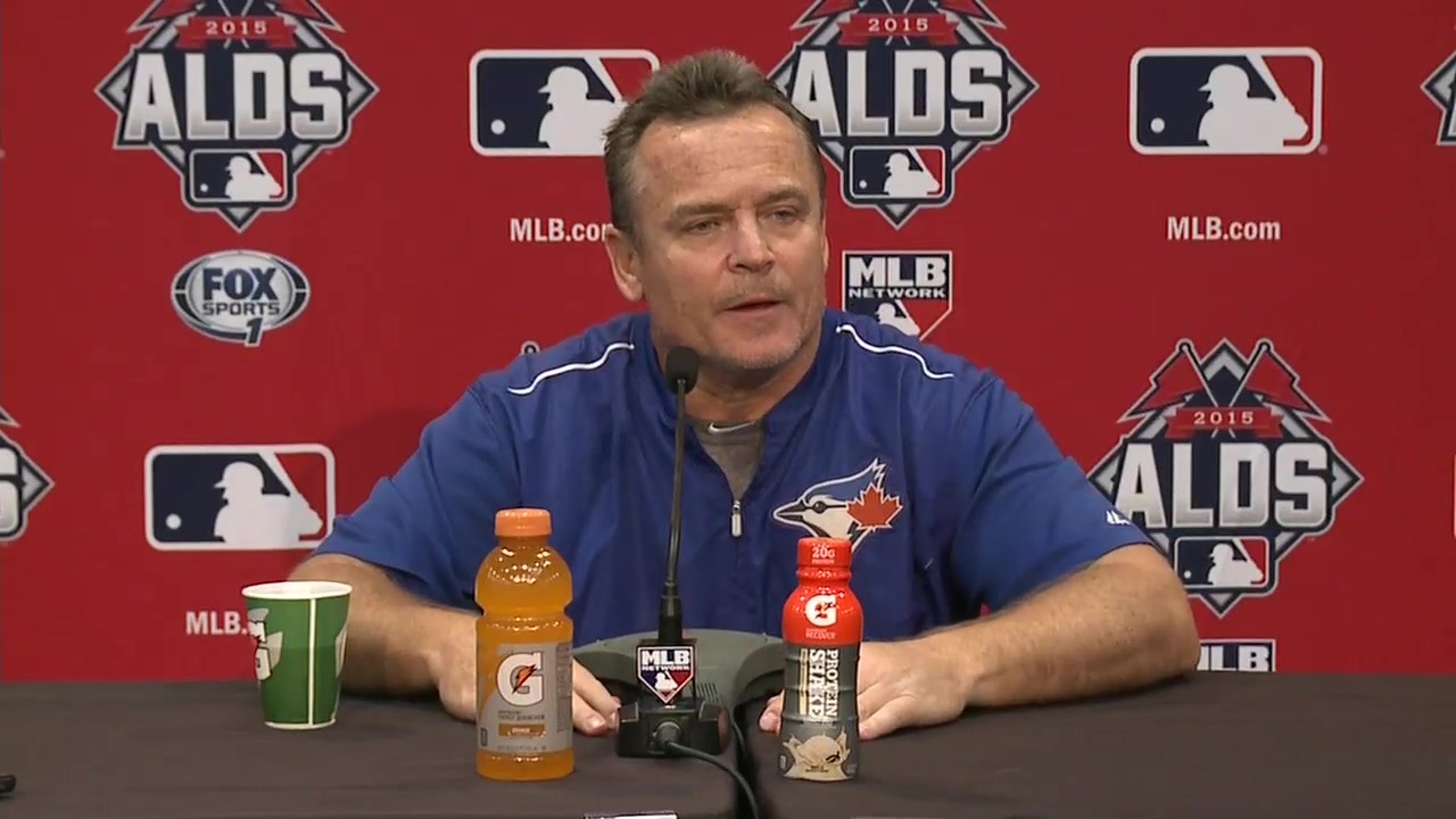 David Price gets his W
BY foxsports • October 13, 2015
It's not often that you'll see a starting pitcher yanked with a six-run lead and two outs in the fifth inning. But that's exactly what happened Monday afternoon to R.A. Dickey, who was replaced by David Price. Price, of course, got hammered in Game 1 and hadn't won a postseason game since 2008.
So what was going through Gibbons' mind? Of course we can never know for sure, but here are a few clues...
Gibbons' reasoning: Shin-Soo Choo was coming up with a runner on, and Choo had always hit Dickey well.

"The way I looked at it, [the knuckleball] was starting to roll around that top a little bit," Gibbons said. "One thing I've learned over the years is sometimes the best way to win games is don't let the team get back into it."

Choo lined out to center field against Price. Price went on to pitch three innings, allowing six hits and three earned runs.

Gibbons denied that he inserted Price, who has lost four postseason games to the Rangers, at the time he did so that the pitcher could get a win.
Boy, where to start with this...
Okay, let's start with this: "Choo had always hit Dickey well."
How's that again? Choo has faced Dickey 14 times in his career, with three singles, three walks, and one double. When deciding who would have a better shot at retiring Choo, Gibbons would have done just as well to flip a coin, or call 1-800-PSYCHIC, than look at Choo's history with Dickey.
If Gibbons really replaced Dickey because Choo was 4 for 11 against him over the course of a decade ... Well, God love him. Maybe he'll get a championship ring this year, giving hope to all those other mathematically challenged managers in the world.
Or maybe someone misspoke, and what Price really said (or meant to say) was that he liked the Price-Choo match-up. Yes, Choo's just 4 for 16 in his career against Price, with three doubles and a walk, plus six strikeouts. Which (again!) is irrelevant. What's relevant is that Price is a lefty, and Choo's career stats against lefties are relatively poor. Not to mention that Price is a pretty great lefty.
Bottom line, if it's critical that you retire Shin-Soo Choo and you've a choice between Dickey and Price, it's an easy choice. All othe things being equal.
All other things weren't equal. With a thin bullpen, Gibbons used Price for nine outs and 50 pitches, which obviously means Price won't be starting Game 5.
What do I think? I think Gibbons wasn't comfortable with a six-run lead. I think Gibbons did want to get Price that elusive postseason win. And I think Gibbons, maybe even subconsciously, wanted Price out of the Game 5 equation because he didn't want anybody questioning Stroman for the assignment.
Gibbons is supposed to know his pitchers better than we do. And if Price is available for another couple of innings in Game 5, maybe the manager looks like a genius.
Meanwhile, Dickey said all the right things afterward: ""No competitor would or should want to come out of a game like that. Gibby's the manager and when he says go, I'm an employee. Sometimes you don't necessarily like what your boss wants you to do, but I respect him.
"I stood on that mound in 2006 and gave up six home runs, tied a modern-day major league record. My story was about redemption in a lot of ways. Today was another chapter in that story."
Presumably, all will be forgiven if Dickey's leash isn't so short next time. If there's a next time.
---
---