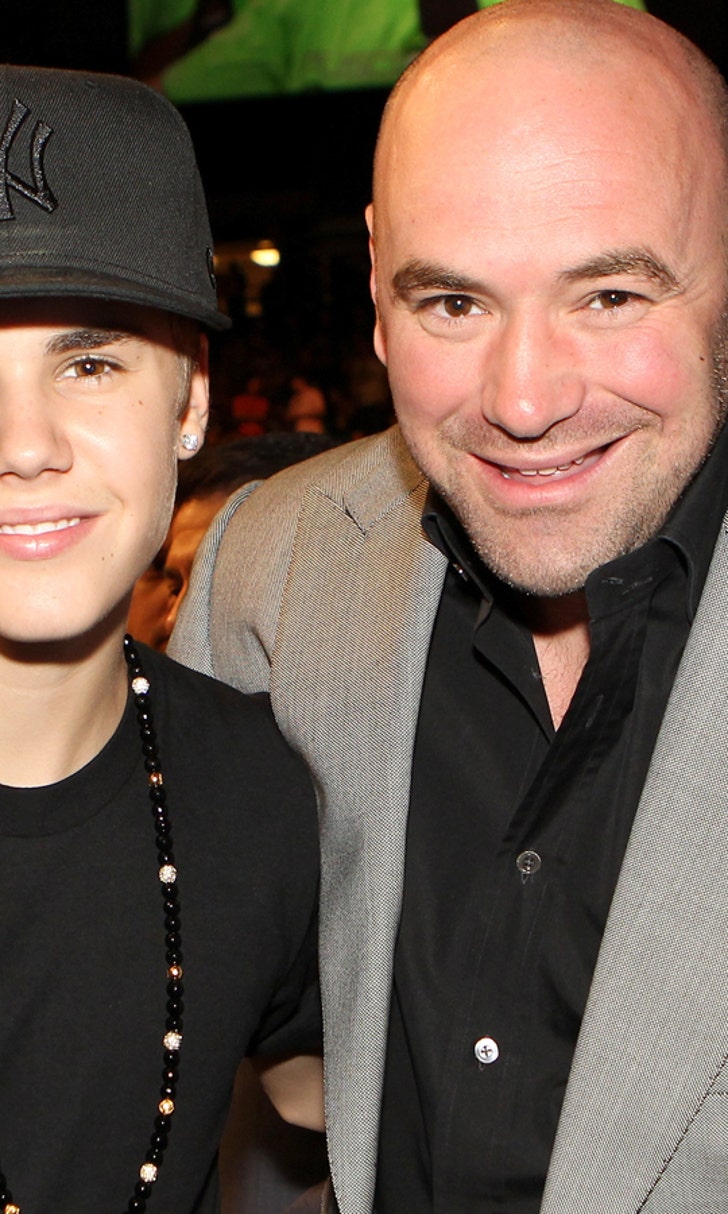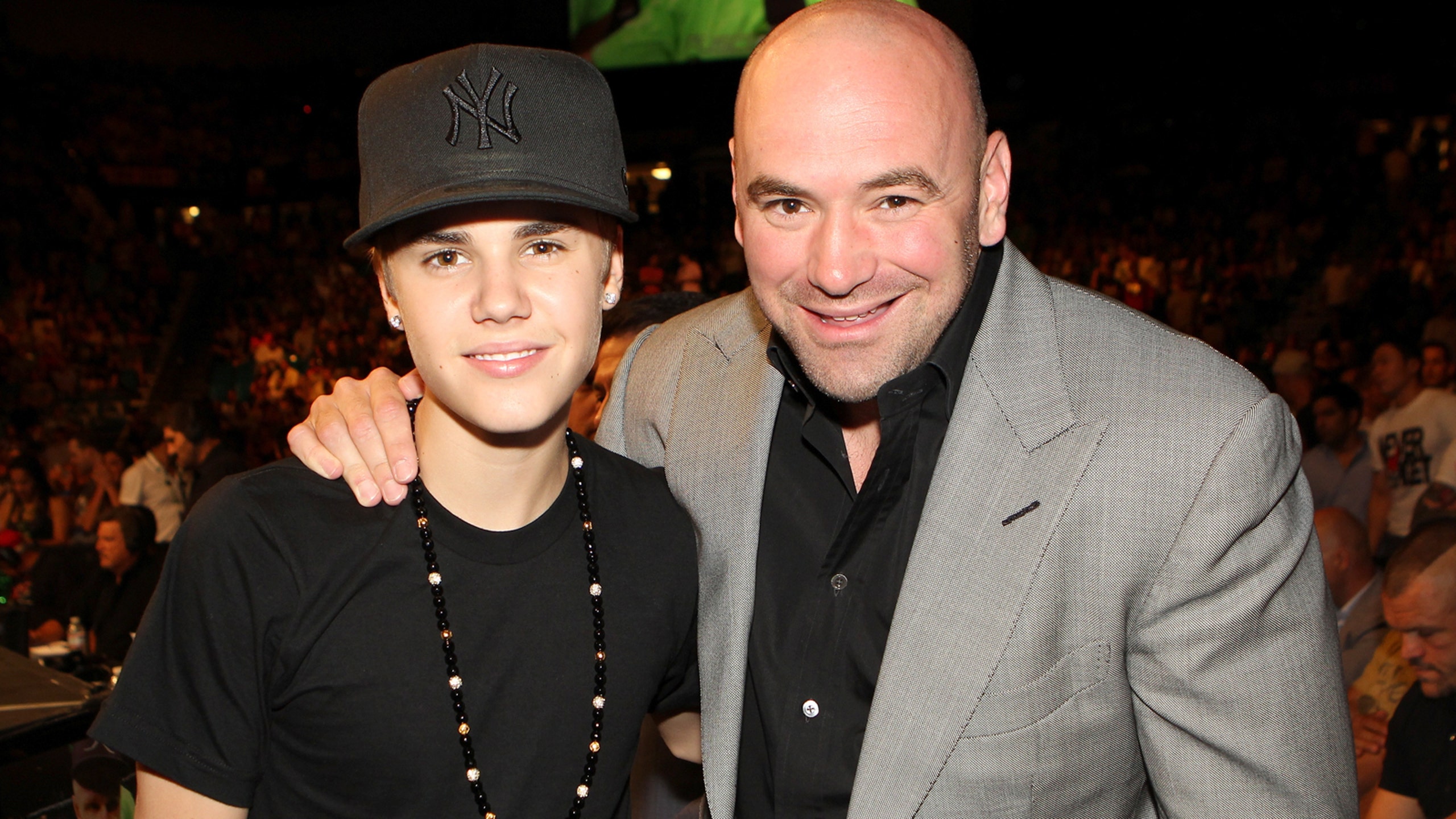 Dana White on Justin Bieber's DUI troubles: 'I'd be dead' if I was him
BY foxsports • January 23, 2014
At least he wasn't pirating UFC pay-per-views this time, right Dana?
For a guy not wanting to defend Justin Bieber, UFC president Dana White did a pretty good job of it talking to reporters in Chicago. Bieber was busted for alleged drunk driving and resisting arrest in Miami on Thursday.
"Not to defend him, but how much money does that kid have? A zillion?" White said. "Imagine if you had a zillion dollars when you were 19. I'd be dead already."
Bieber surely has enough money to buy a UFC pay-per-view. White got mad at him in July when he asked his 48,000,000 or so Twitter followers to send him the replay of Chris Weidman knocking out Anderson Silva at UFC 162.
"PPV Justin," White tweeted back.
Bieber has been a UFC supporter over the years. White said despite the pop star's "zillions" of dollars, it's likely "tough" to be Bieber, who is in the midst of a pretty epic meltdown.
"It's got to be hard to keep it together," White said. "Especially if you don't have the right people around you, too. I don't know any of his people or what he's got going on, but I can imagine. I know what I was like when I was 19 and I was broke.  Flat broke.  If there were cameras and videos and social media and all that stuff, it's tough to be those guys."
These are much kinder words than what White had to say about Bieber's Canadian countryman Georges St-Pierre last week.
"You say, 'Oh poor Bieber he's got a zillion dollars and all the chicks in the world want him and he's got all this stuff,' but there's a lot of headaches that go along with it," White said.
Man, imagine if he actually was defending him.
---