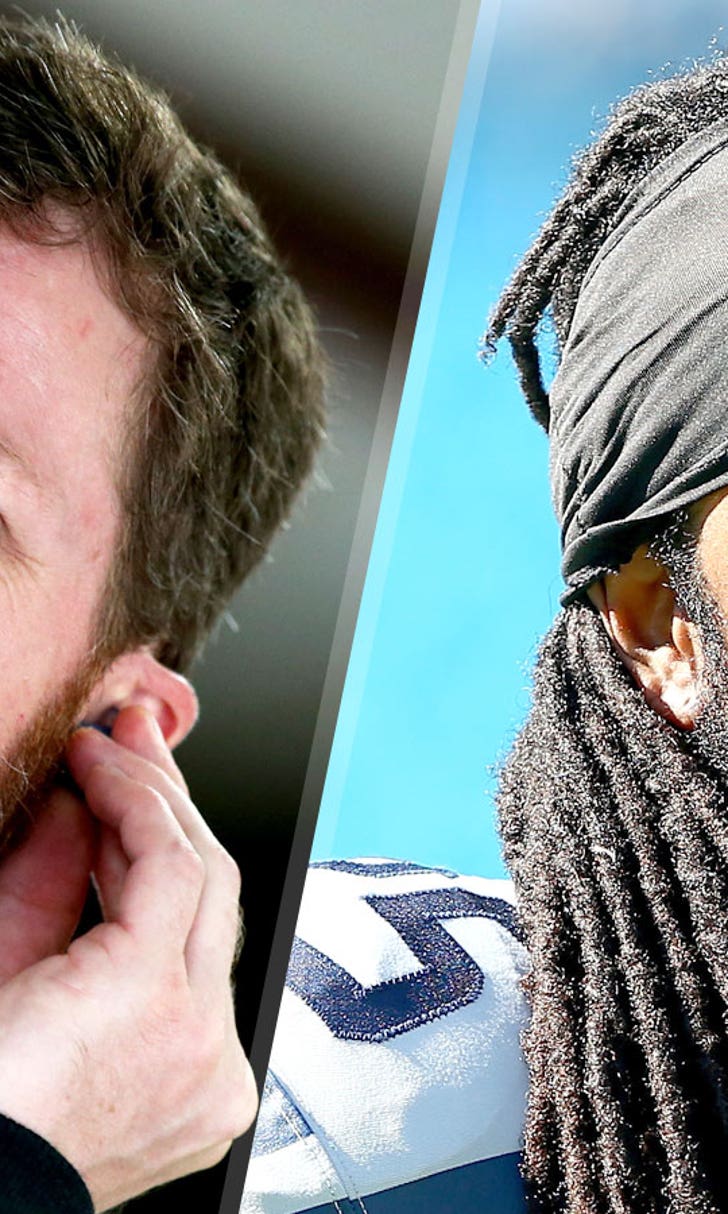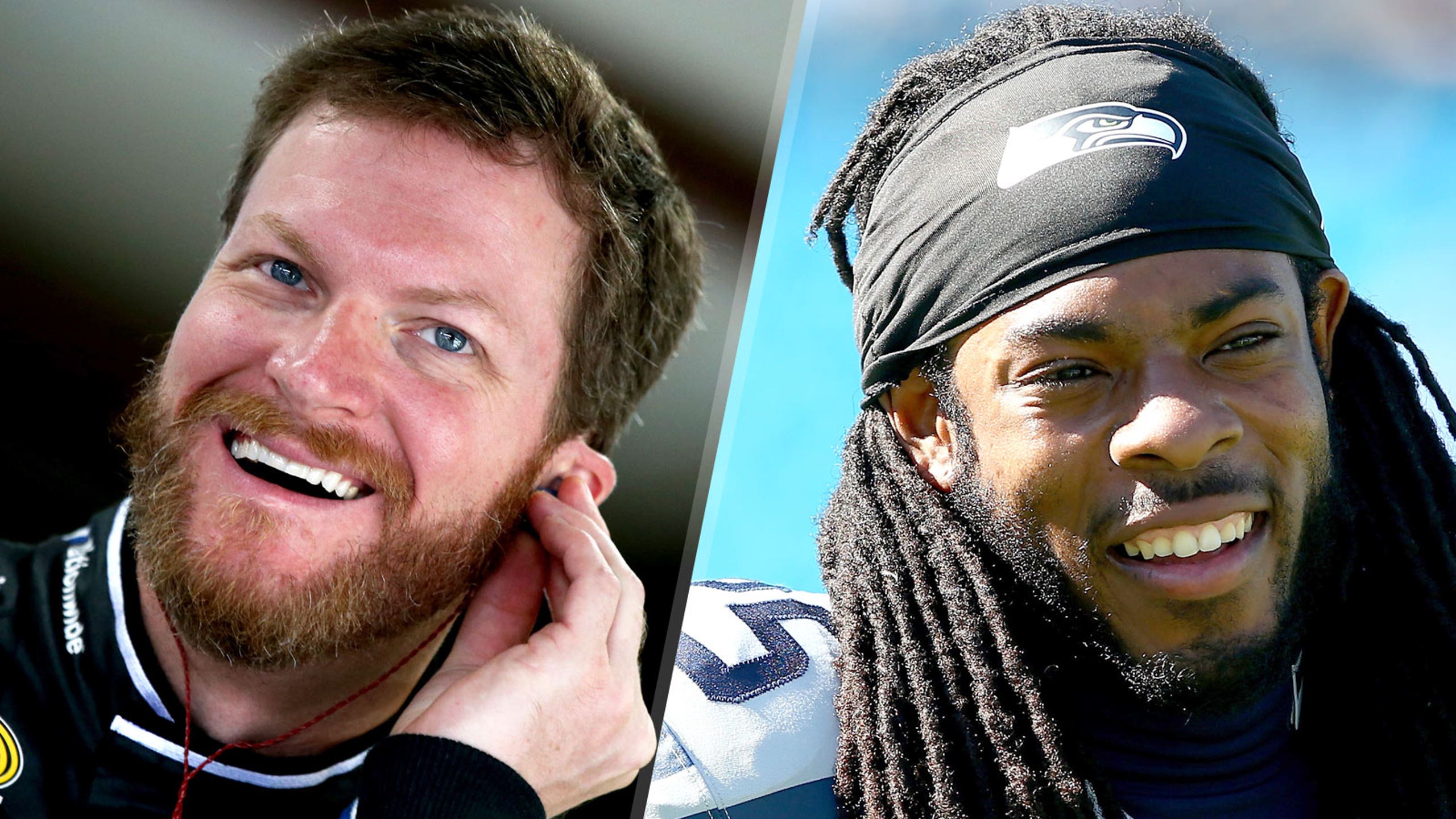 Dale Jr., NFL's Richard Sherman come clean after Twitter exchange
BY foxsports • June 18, 2015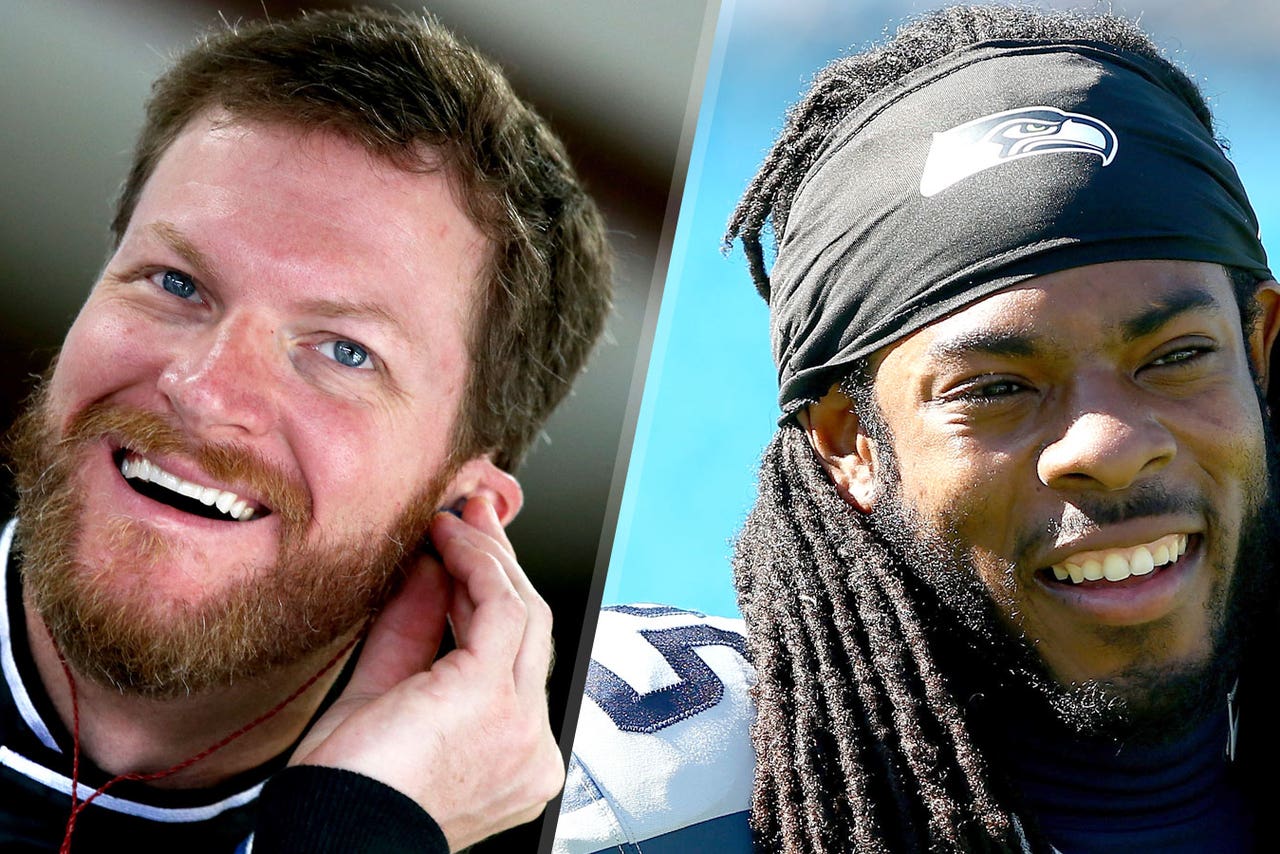 Remember last week when Dale Earnhardt Jr. hit back at a seemingly self-serving Twitter post from two-time NFL Pro Bowler Richard Sherman?
The outspoken Seattle Seahawks cornerback tweeted that no athletes have to be more mentally prepared than football players, garnering a huge reaction on social media and around the sports world.
Well, it turns out that Junior and Sherman aren't the slightest bit miffed at each other. In fact, the whole exchange on Twitter was little more than a marketing ploy to promote the launch of HeadTrainer, a new app featuring "a series of ever-changing, mental workouts that take place in fun, challenging, sports-themed digital environments."
Endorsed by Earnhardt, Sherman and other top professionals, the workouts are designed to help athletes of all ages assess and improve their cognitive skills. HeadTrainer is an iOS and Android mobile app designed specifically to enhance athletic performance through improving the mental functions of athletes. The mental workouts are designed to help assess and improve cognitive skills in five key areas: Memory, processing speed, focus/concentration, visual-spatial awareness and decision-making.
"Being prepared mentally in any sport is important, but in racing if you're not completely locked in, the consequences can be extreme," Earnhardt said in a news release endorsing HeadTrainer.
"I have to make good decisions. I have to be totally focused. I have to know the intricacies in every turn of every track. I have to know who I'm passing, and how they are going to try to pass me back. I have to know what my car is telling me all while going at a high rate of speed with G-forces tugging on me in every corner.  Being able to handle this is just as much a mental skill as it is a physical one. So the more I can do to train my mind to be prepared for those situations, the better I will be when it counts the most."
For more on the app, click here.
Well-played, men.
---