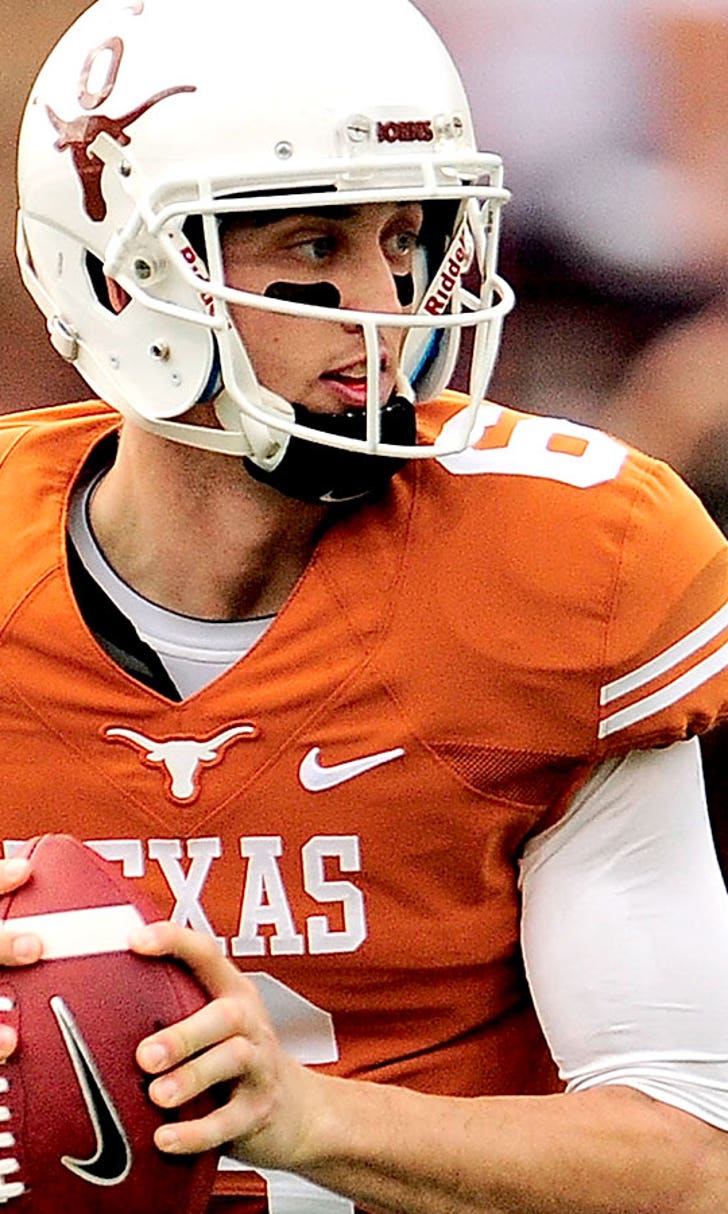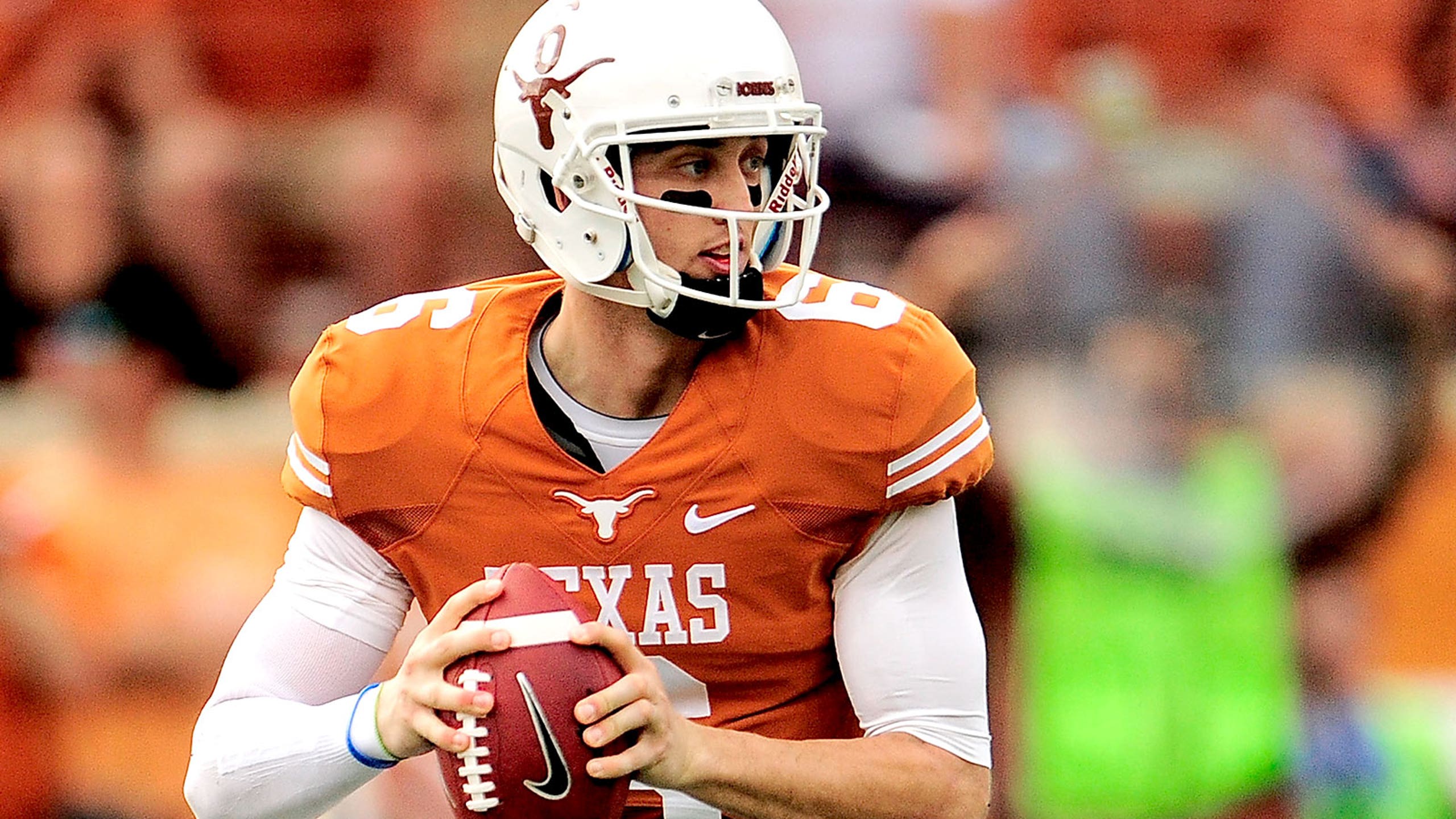 Daily Buzz: UT football slips in rank among Texas high school coaches
BY foxsports • March 12, 2014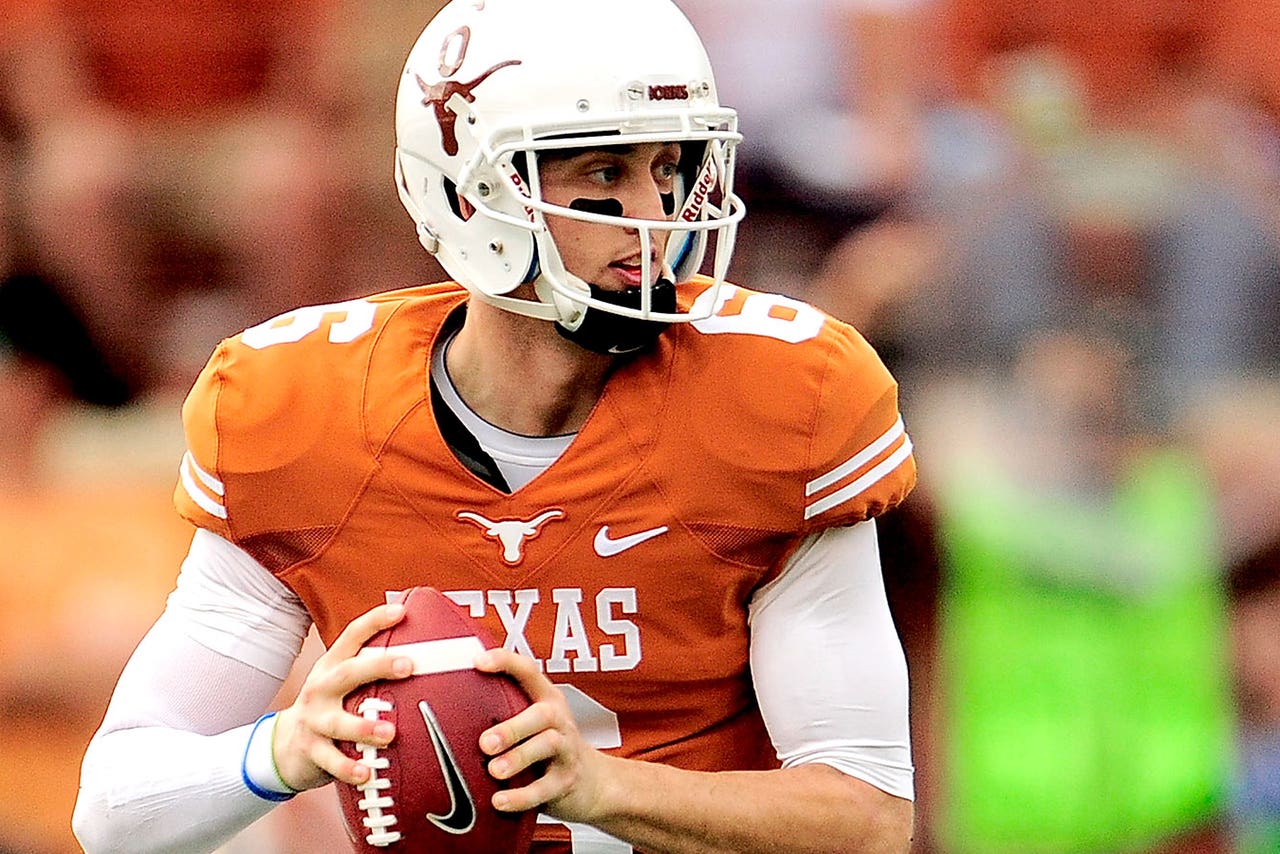 It was not even three years ago — the Summer of Conference Realignment —€" that Texas' football program was regarded as the most powerful in America, and would have ranked highly on any list of powerful american things.
The reasons for this were easily grasped, and circular. Texas generated the most money because it was a great program, and it was a great program because it made the most money.
That summer, the college sports world was in orbit around Austin, Texas. Three years later, most of the conditions that created that reality still exist, but Texas has lost friction on the surfaces that matter most.
Texas high schools.
LonghornDigest.com, of the Scout.com network, took a survey of Texas high school football coaches to get a feel for which of the state's schools were most popular with current players.
Turned out, UT was No. 3, behind Texas A&M and Baylor.
I don'€™t think it is too hyperbolic to say that Texas slipping behind Baylor in popularity is an unimaginable turn of events. Or it was, until it happened.
It underscores something about sports that has been true from the very first footrace to the cave to LeBron James'€™ legacy — the only thing that ever really matters in sports is wins and losses. Since 2011, Texas A&M has won the Heisman, Baylor has won the Big 12, and Texas hasn'€™t won much of anything.
Now that I'€™ve gone into hysterical overreaction on this, let'€™s pull back a little. Texas isn'€™t about to become Iowa State. Texas still has facilities and resources and branding and national championships and Heisman trophies.
"They could come back right now and take over A&M if they want to," one coach told Longhorn Digest. "€œThat'€™s how powerful they are. They can do anything they want. They are the Texas freaking Longhorns. But A&M is on top right now."
But nothing is guaranteed.
Ready for some links?
• David Stockton (son of John) got way up for this block:
• Bill Self explains why he took his time revealing what was going on wtih Joel Embiid's back. 
• A crazed fan has allegedly been harassing Rex Chapman. 
• Brady Quinn married gymnast Alicia Sacramone. 
• Kobe and Magic are mad at Lakers management. 
• A nearly 50-year-old Bernard Hopkins explains why he wants to fight light-heavyweight champion Beibut Shumenov.
• Wes Welker took out Aqib Talib in the playoffs, and the Broncos consulted with Welker before signing Talib:
• Tom Izzo is reportedly not entirely opposed to coaching in the NBA. 
• Carlos Beltran got his face painted like a Thundercat:
---