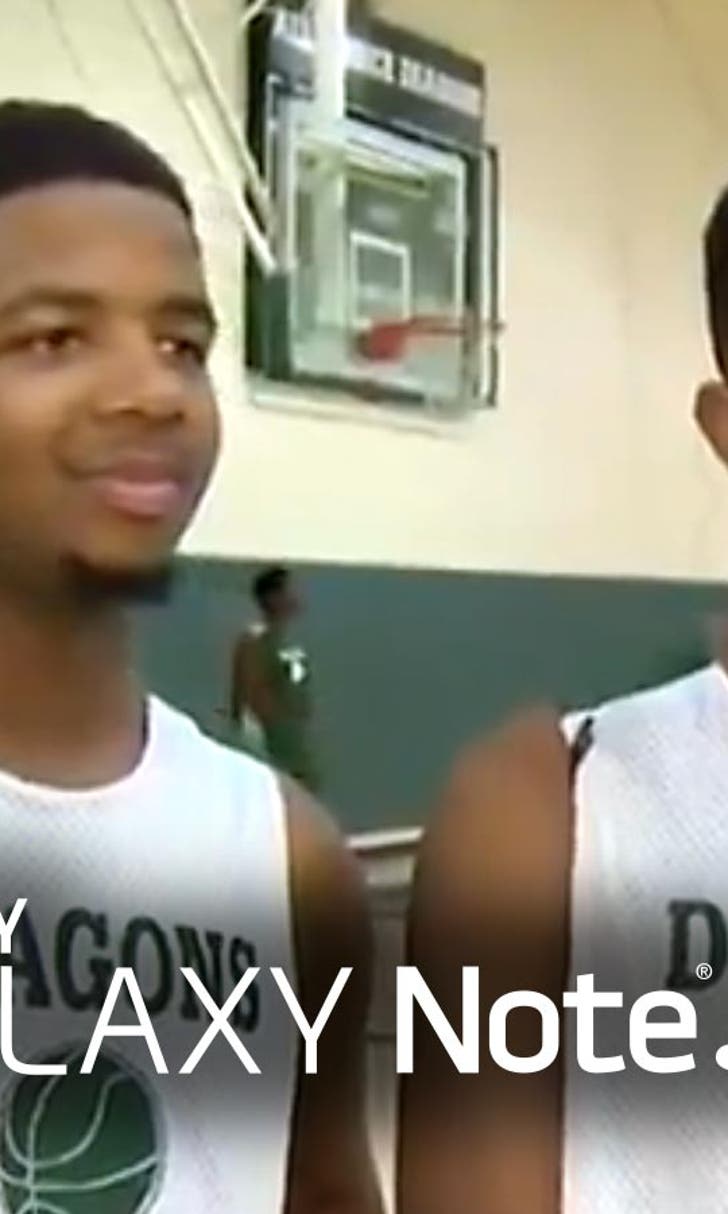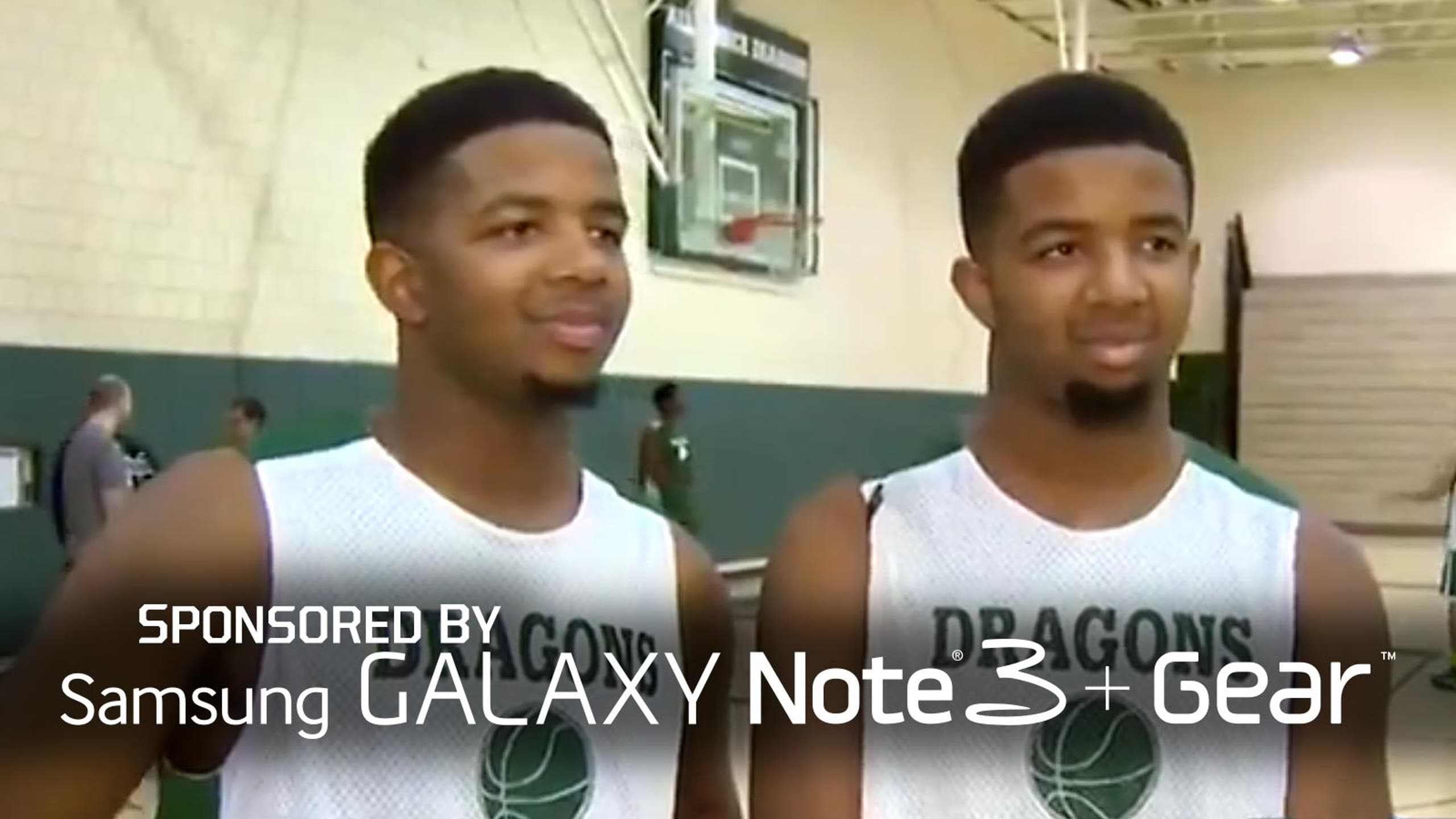 Daily Buzz: Twinsanity takes over a high school basketball team
BY Sam Gardner • January 21, 2014
On average, twins account for about one in every 30 births in the United States, but "Twinsanity" has taken over at one high school in Pittsburgh, where the boys basketball team features three sets of identical twins — and a pair of fraternal twins, to boot.
The Allderdice High School roster has identical twins at nearly every level, with sophomores Tim and James Jackson, juniors Kenny and Keith Robinson and seniors Davaughn and Javaughn Moultrie all on the Dragons varsity squad.
It's not so tough for coach Buddy Valinsky to tell each tandem apart during games, when they all wear numbers, but when it comes to practice, forget it.
"With the Moultries, Javaughn is a lefty. So, thank God for that," Valinsky told the Pittsburgh Post-Gazette. "I'm starting to tell the Robinsons apart. But the Jacksons, I can't tell the difference between them unless I see their uniform numbers. They're bookends. They do everything alike. They even play alike."
There's a fourth set of twins in the Dragons program, senior point guard Juwan Ledbetter, and his brother Jalen. But the Ledbetters aren't identical, and Jalen can usually be found on the bench, where he keeps the team's scorebook, rather than on the court.
All of the confusion might drive most coaches insane, but at Allderdice, it's not a problem. Valinsky joked to the Post-Gazette that more twins means fewer parents to deal with, and if nothing else, his team has no excuse for low team chemistry — something evidenced by its 10-2 record on the year.
Now, for some links:
• Warren Buffett will give you a BILLION dollars if you can fill out a perfect NCAA Tournament bracket.
• The Super Bowl is technically in New Jersey this year, but you wouldn't know it based on the official program cover.
• Eagles center Jason Kelce will be participating in the Wing Bowl.
• So, the restrooms in Sochi look… cozy:
• As military reunions go, this is about as cool as it gets:
• Dwyane Wade has some competition in the category for worst uncalled travel of the year:
• Watch the Auburn band react to the Iron Bowl miracle:
• In California, two people were shot during a post-NFC-Championship-loss argument over San Francisco 49ers fanhood.
• And across the country in New Jersey, a man was stabbed multiple times by his brother in a fight over a can of Pepsi while the NFC Championship Game was still going on.
• Kobe Bryant says he won't be playing in the 2016 Olympics.
• Rex Ryan says he plans on "kicking some butt" next season with the Jets.
• These guys are now teammates:
• Ricky Williams is done with Twitter, apparently:
• Sign him up:
• Conan O'Brien turned Richard Sherman's rant into a skin care ad:
• Remember when the Oklahoma State freshman got a porn star's attention with a sign on College Gameday? Well, turns out the sign really did land him a date with the actress in question.
• Tom Brady doesn't figure he'll watch the Super Bowl.
• Steven Hauschka's lack of faith in his own ability to make a field goal may have paved the way to the Seahawks' NFC Championship.
• Michelle Obama dunked on Dwyane Wade, sort of:
• Urban Meyer and Goldust, a natural pair:
• Poor Joel Freeland never had a chance:
• Here's a first-person view of what it looks like to skydive into the AFC Championship Game (some NSFW language) :
---