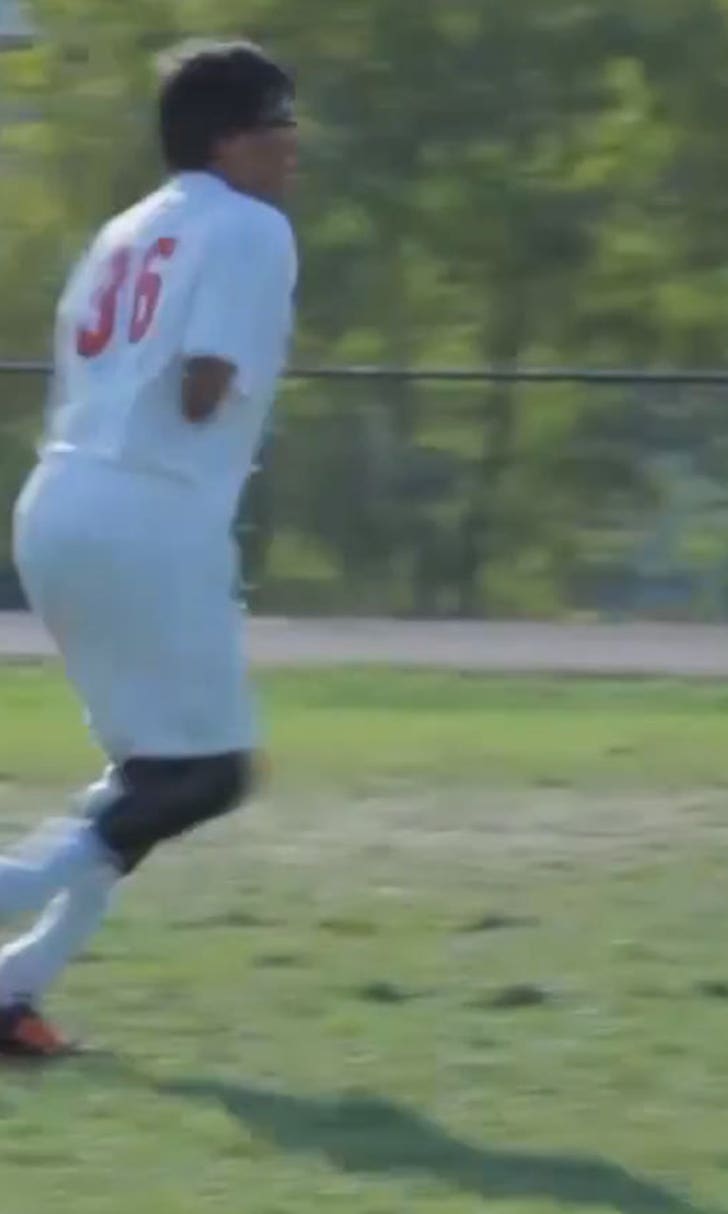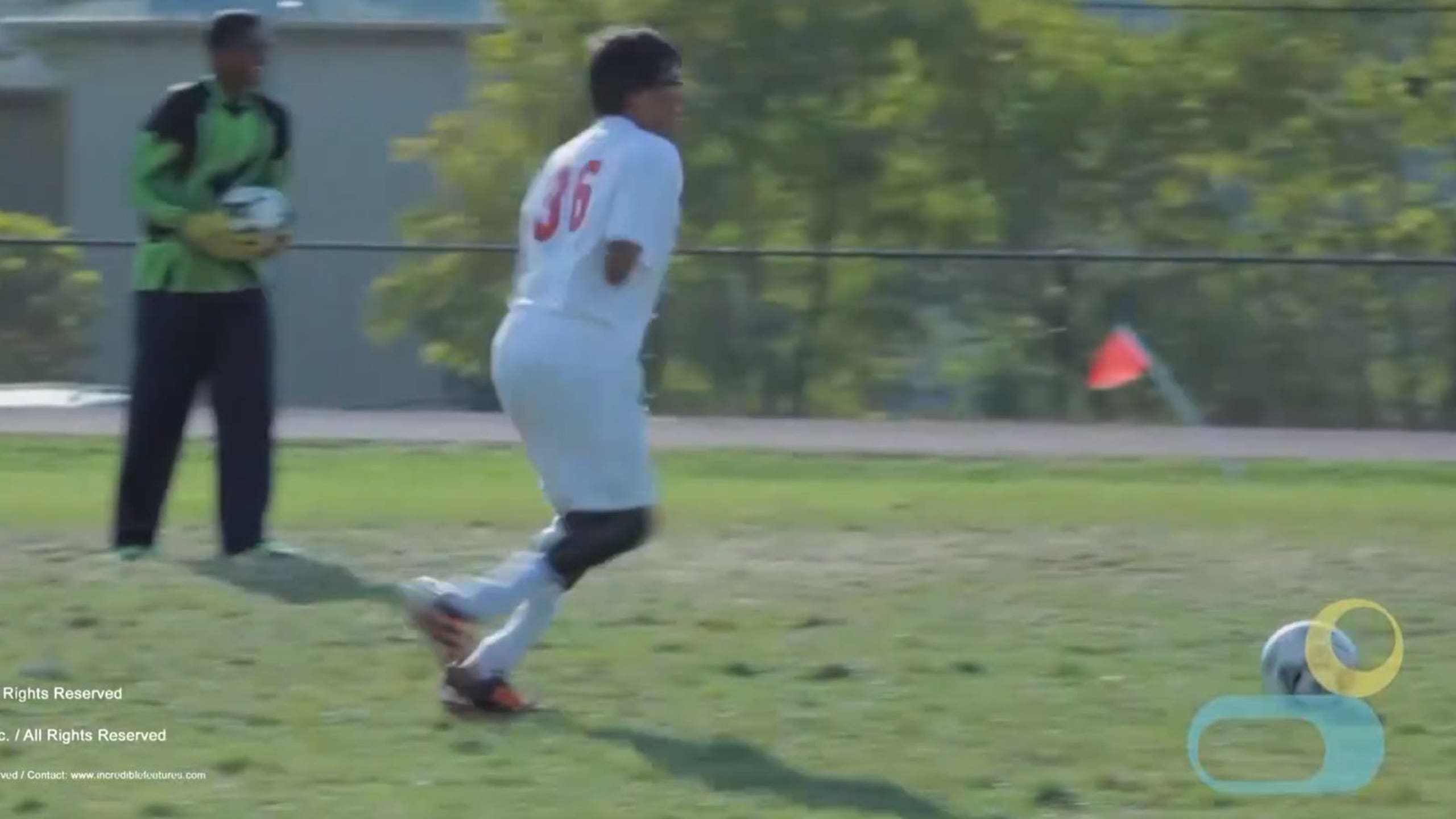 Daily Buzz: Quadruple amputee inspires both on and off the soccer field
BY Sam Gardner • March 20, 2014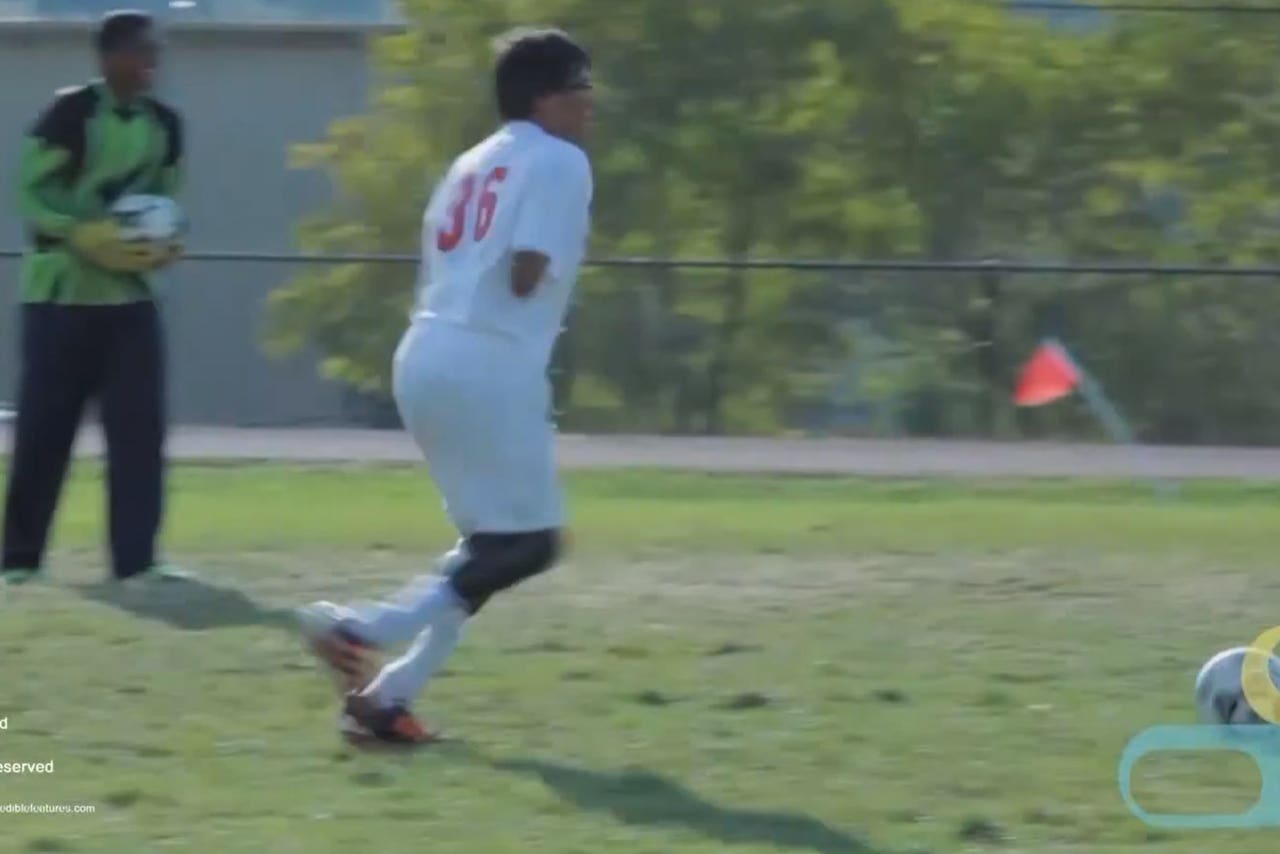 Jorge Dyksen is a starting forward for the JV soccer team at Manchester Regional High School in Haledon, NJ, and though he may never be a star, Dyksen is both a leader and an inspiration to the other players on the Falcons' roster.
That's because Dyksen, who came to the US from Panama at 16 months old, is a quadruple amputee who plays the game without the use of his arms — not necessarily a bad thing in the game of soccer — and on a set of prosthetic legs.
An infection at just 14 months old led to the amputation of all four of Dyksen's limbs, but Dyksen, who came to the US through a program called Healing the Children New Jersey, has never been one to let his physical challenges slow him down:
"I would tell (people) never give up, because I don'€™t give up on things," Dyksen told Incredible Features in the video above. "I have no hands and feet, and I still do things without them, and people should know that they shouldn't give up, either."
After living with host parents Faye and John Dyksen for more than a decade, Jorge was officially adopted in 2009 and became a US citizen last May, according to NorthJersey.com.
Playing soccer hasn'€™t always been as simple as Dyksen would like — John Dyksen joked that when he was younger, Jorge's legs would often fly off and travel farther than the ball when he kicked it — but his tenacity in the face of his physical impairments isn't lost on his teammates.
Said Dyksen's coach Daniel Sanchez: "It just makes everyone else try that much harder."
Now, for some links: 
• Oklahoma State is installing AstroTurf on its football field. 
• The NFL's owners will vote on moving kickoffs to the 40. 
• An Italian Serie D soccer game featured an unusual display of sportsmanship: 
• Oscar Pistorius is selling the house where his girlfriend was killed. 
• Adam Silver says ads on NBA jerseys are likely in the next five years. 
• Dodgers fans fought with security at a Hanley Ramirez autograph session: 
• The Pittsburgh Steelers won't be docked a draft pick for Mike Tomlin's interference during a game against Baltimore last season. 
• The NBA says it has addressed the issue of Knicks president Phil Jackson dating Lakers co-owner Jeanie Buss. 
• A fan got on the ice at the Maple Leafs-Lightning game: 
• Aroldis Chapman will have a metal plate inserted in his face aftering being hit with a comebacker on Wednesday. 
• Mets pitcher Matt Harvey was upset with the rehab plan that the team put him on. 
• So as not to have fans confuse him for Torrey Smith, new Ravens wide receiver Steve Smith will wear "Smith Sr" on the back of his Baltimore jersey: 
• Mike Scioscia's kid and Wayne Gretzky's kid got traded for one another. 
• Paul Goldschmidt hung out with a wallaby: 
• Richie Incognito wants to return to the Miami Dolphins. 
• A Chicago high school senior made a game-winning 3 in a playoff game less than two weeks after being shot in the leg. 
• The Dodgers' use of Australian slang needs work: 
• A valuable lesson — if you don't get your way, have a total meltdown until you do: 
• Frank Thomas is reportedly suing Reebok over some throwback "Big Hurt" shoes. 
• Mike D'Antoni says Steve Nash might actually play again this season, after all. 
• Thad Matta and Archie Miller showed up to their teams' NCAA tournament meeting wearing the same outfit: 
• A basketball player at American University, which lost to Wisconsin on Thursday, shoots one-handed free throws. 
• Pete Lembo is reportedly getting a raise at Ball State. 
• Mick Cronin created a doctor's note for Cincinnati fans to watch Thursday's NCAA tournament game:
• A Virginia fan crashed the ACC championship game and shook hands with Coach K. 
• After a poor Pro Day showing, Teddy Bridgewater will put his glove back on for future private workouts. 
• Cal Poly and Texas Southern combined for quite the ugly play in a 16-seed First Four game in Dayton:
---