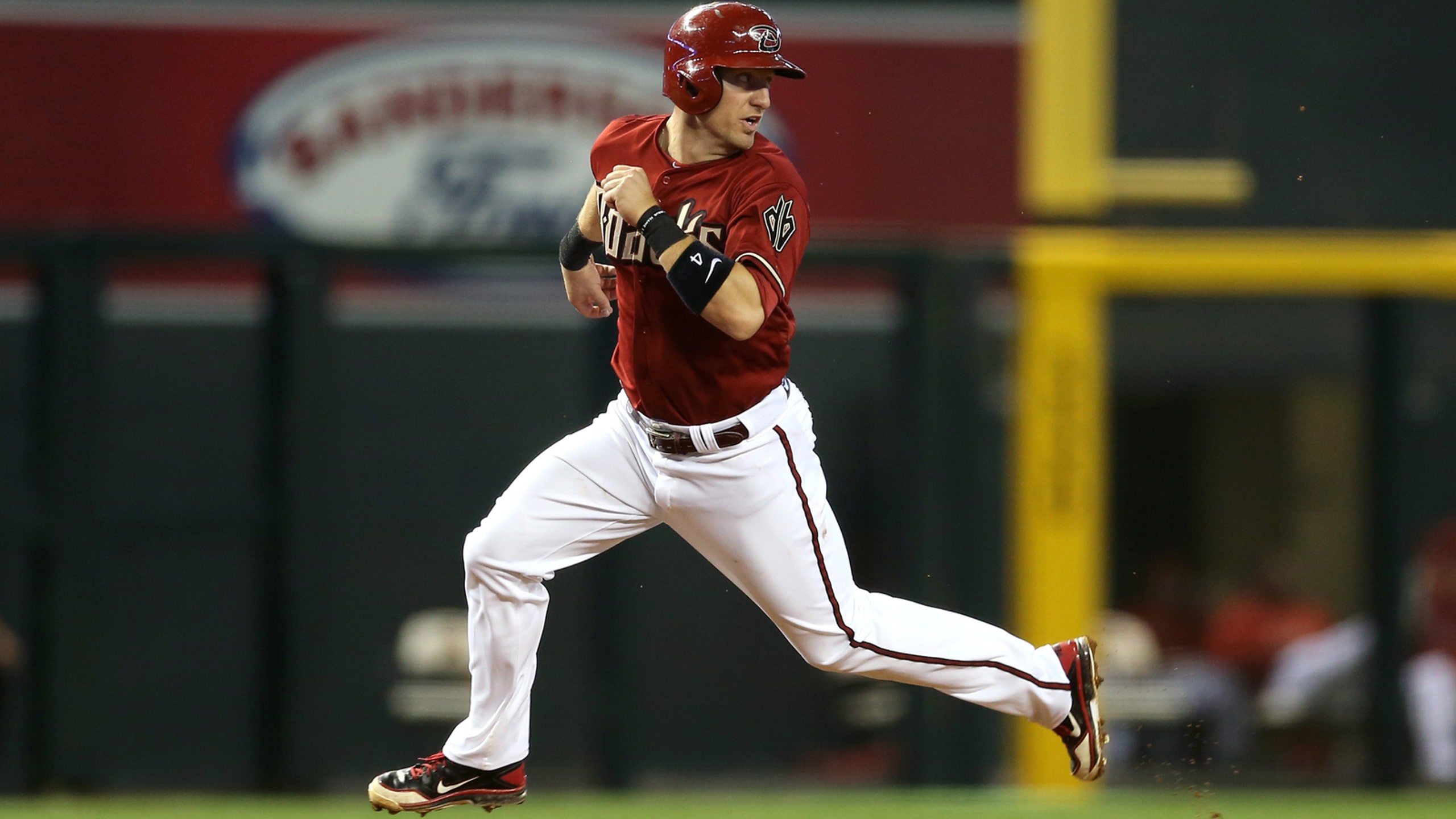 D-backs value Pennington's versatility, late-game heroics
BY foxsports • March 14, 2014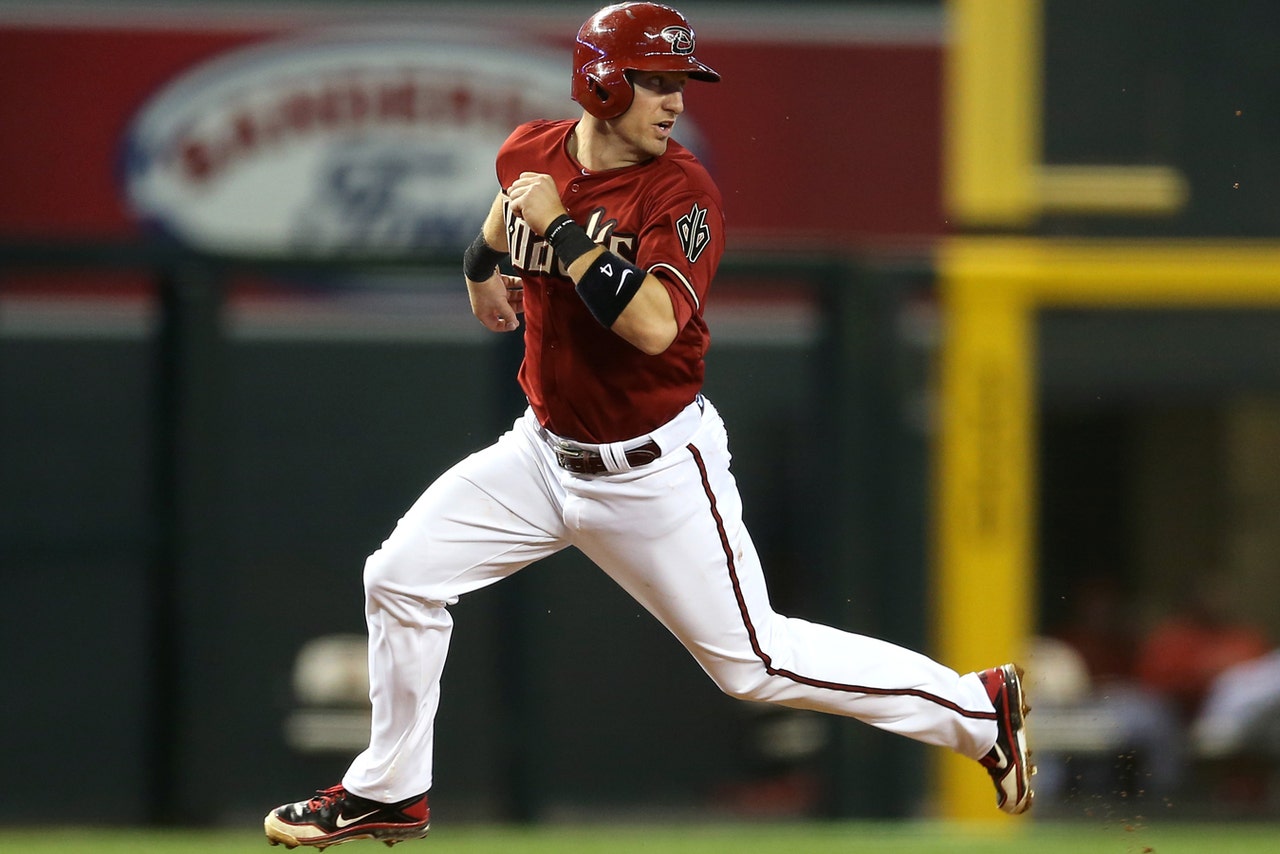 PHOENIX -- Diamondbacks shortstop Cliff Pennington somehow found his way to the plate so many times in late-game situations last season it became a running joke with teammates.
"Guys on the team are like 'Oh, well, you're going to get a hit now that it's extra innings,'" Pennington said.
Jokes aside, Pennington tended to come up big in those spots.
While balancing a utility infield role, Pennington proved himself a late-game hero and solidified his place as a key piece of the D-backs' bench corps.
Pennington probably couldn't be dubbed the D-backs' Mr. Clutch -- that would be Paul Goldschmidt -- but he'd at least be the team's Mr. Extra Innings.
Not that Pennington didn't get hits other times, but it just seemed Pennington got late chance after late chance amid a season in which the D-backs came just two extra innings shy of the major league record for innings played.
"There was just lots of opportunity, and somebody's got to end it," Pennington said. "Might as well be you."
Statistics substantiate Pennington's apparent extra effort. In extra innings, Pennington batted .474 with a .545 on-base percentage, both bests among D-backs with double-digit plate appearances beyond the ninth inning. His next best numbers: The ninth inning (.324/.378).
"His average in extra-inning games was just incredible," D-backs manager Kirk Gibson said. "He's kind of a gamer deluxe. That's just who he is. He's a good piece to have on the bench for sure."
Pennington also thrived in what baseball-reference.com calls "high leverage" situations. He posted a .350 on-base percentage and .782 on-base-plus-slugging percentage compared to .295/.669 in medium leverage and .334/.720 in low leverage.
Fans will most remember Pennington's walk-off hits that led to his receiving bubble gum showers during post-game interviews on the field. On April 3, his 16th-inning single beat the Cardinals. On May 27, he sealed a D-backs win with a ninth-inning single.
As common as the big situations became for Pennington, they never became old hat.
"It's just like having the chance to hit a game-winning shot in basketball," Pennington said. "Anytime you have a chance to make an impact at the end of the game, that's when it feels the greatest. That's when people remember it.
"You might get a hit in the third inning that wins the ball game, but people won't remember it as much. I always get excited for those situations."
In the field, Pennington had to adjust to a reduced role. While he started at shortstop the first month of the season, he saw fewer opportunities when Didi Gregorius came back from an elbow injury. He ended up playing a good deal of second base when Aaron Hill was injured and even filled in at third base twice.
"He made some incredible plays over there," Gibson said. "I think I could put him in the outfield if I had to."
As much as Pennington would have liked to play in more than 96 games, his fewest since 2009, he never complained. He took on whatever role the D-backs asked and did the most he could with it. This year is likely to be much the same.
With Gregorius and Chris Owings battling to start, Pennington was told he'd compete for the job but knows he's likely to be the backup. True to the "ultimate teammate" moniker Gibson has bestowed upon him, Pennington is doing all he can to help the young infielders.
"I don't know if I'm a veteran by the standards of a lot of teams, but compared to those guys I've had some experience," said Pennington, 29. "(Aaron Hill) is the same way, and we're doing the best we can to make that learning curve as quick as we can and as short as we can make it, because we're going to need those guys if we're going to get to the postseason."
All three shortstops will travel with the D-backs to Australia on Sunday for the team's opening series against the Dodgers, but it's almost certain either Gregorius or Owings will start the season in the minors.
Pennington will keep taking whatever comes his way. Whether that means a few more starts, more infield roving or another slew of late-game opportunities, Pennington's a card the D-backs like having in their hand.
"He's just got a good mindset, a belief in himself," Gibson said. "He's a gritty, scrappy, very solid player. He's definitely a strength of our team."
Follow Tyler Lockman on Twitter
---