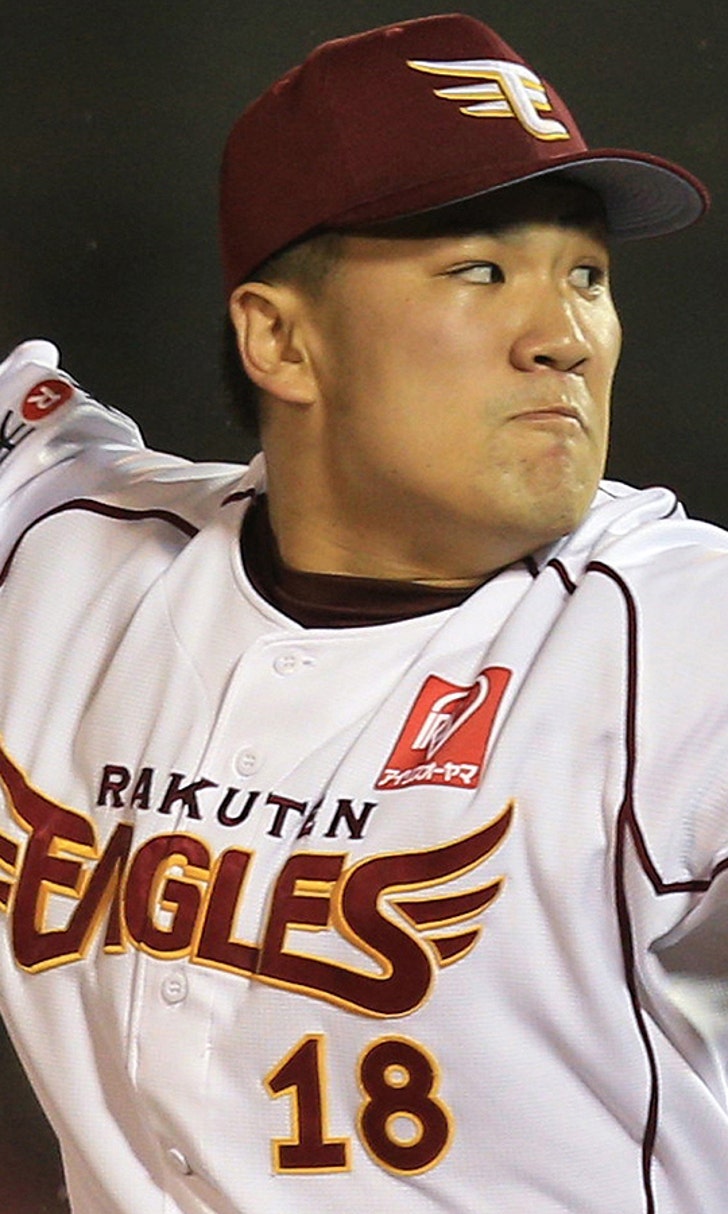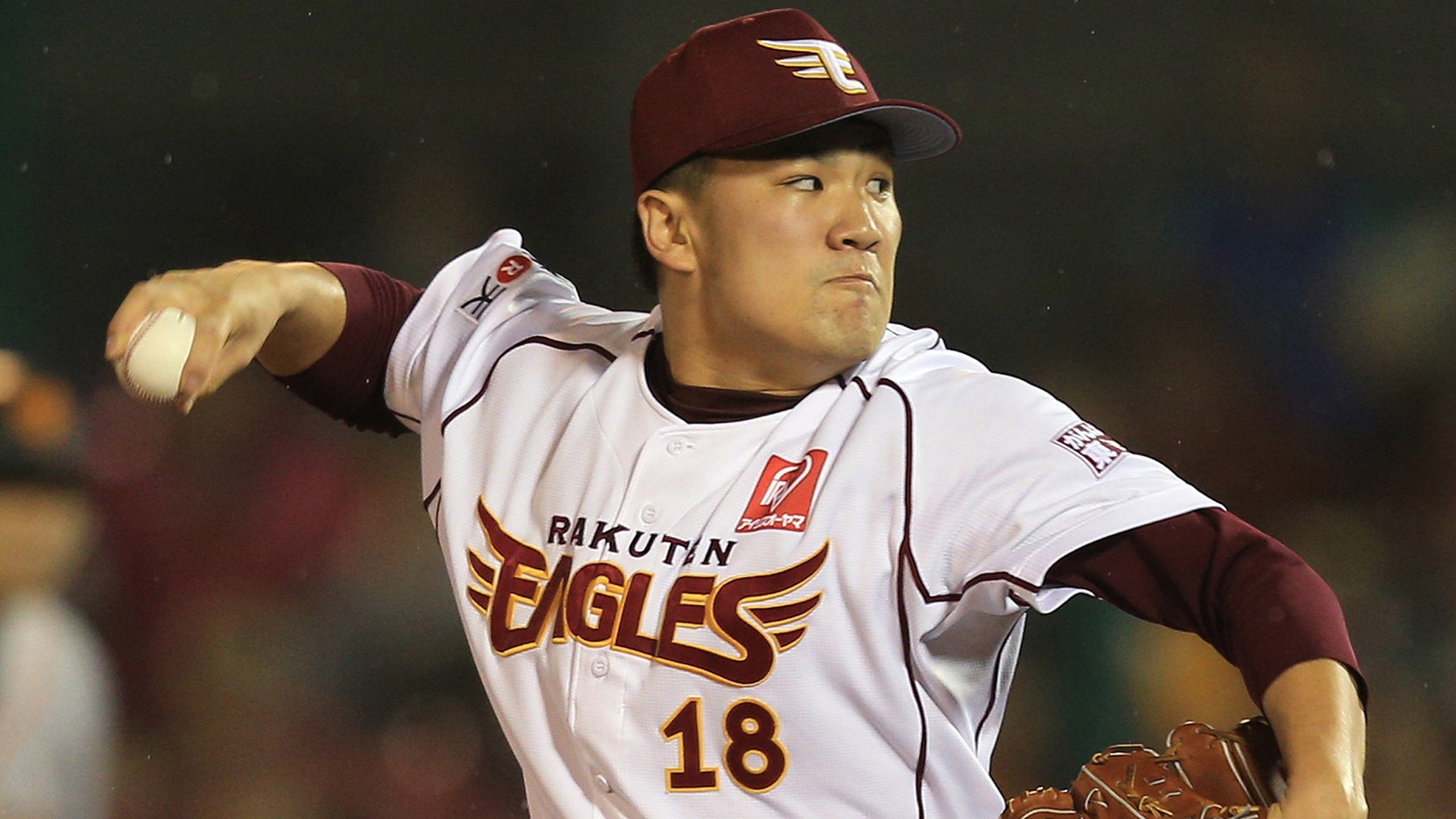 D-backs lose out on Tanaka, but not from lack of trying
BY foxsports • January 22, 2014
PHOENIX -- The Diamondbacks projected Masahiro Tanaka to be among the 20 best starting pitchers in the major leagues next season, and they went after him with all the vigor that would demand. 
The D-backs' delegation to their 90-minute meeting with Tanaka and agent Casey Close in Beverly Hills about three weeks ago included managing partner Ken Kendrick, general manager Kevin Towers, manager Kirk Gibson, D-backs pro scout and former Japanese League teammate Rick Short and All-Star first baseman Paul Goldschmidt. Director of Pacific Rim operations Mack Hayashi was Skyped in.
Tanaka was sufficiently impressed with the D-backs' selling points -- a contending team, a family atmosphere, the relative serenity of a smaller metropolis, spring training around the corner, the 300 area golf courses -- that the D-backs were chosen to make a contract proposal a week or so later, the second stage of the process. Only a handful of teams had that opportunity.
The D-backs then sweetened their six-year offer Monday as the deadline for Tanaka's decision loomed, and while they did not make their bids public, a Japanese newspaper report set the offers at 10.5 billion yen ($106 million) and 12 billion yen (about $115 million).
In the end, the Yankees and Tanaka agreed to a seven-year, $155 million contract with an opt-out clause after the fourth season, the fifth-largest contract for a pitcher in major league history. Tanaka, 24-0 with a 1.27 ERA for the Rakuten Golden Eagles last season, can declare for free agency after four seasons or take the remaining $69 million to stay with the Yankees thereafter. The option is his.
"We're disappointed to lose him. We had a very nice encounter. We made a very, very significant offer," managing partner Ken Kendrick said. "I knew going in if he was going to go to the highest bidder, he wouldn't go to the Diamondbacks."
It has been widely reported that Yankees, D-backs, Los Angeles Dodgers, Chicago Cubs and Chicago White Sox were the finalists for Tanaka, but the Cubs and White Sox, both rebuilding, did not appear to to meet Tanaka's desire to play for a team that can contend for a title right away. It is also unclear exactly how serious the Dodgers were after signing Clayton Kershaw last week to a seven-year, $215 million contact that also includes an opt-out after four years.
The D-backs were likely one of three legitimate finalists, and their most salient selling point might have been location. The media market is small compared with many major league cities, and the likes of Larry Fitzgerald, Charles Barkley and Randy Johnson have been able to navigate in public without being overrun.
Tanaka, 25, did not immediately make known the reason for his decision, although being located in New York could be seen as a good career move both for himself and for his wife, Mai Satoda, 29, a noted Japanese pop singer who began her career at age 16. Tanaka will have the ability to interact with Japanese stars Hiroki Kuroda and Ichiro Suzuki with the Yankees and perhaps carry on their legacy as they retire.
"We had a lot of selling points. I don't know what drove him. If might have been the New York Yankees," Towers said. "Most young kids, you grow in the States or Latin America or Asia, the one club they seem to always identify with is the Yankees and the pinstripes. Most of your Asian players prefer the West Coast, East Cast, cities on the coast."
While the D-backs lost on Tanaka, they let it be known that they will be players at the top end of the market from now on, deserving of a seat at the high-stakes table. If they sit on their money now, there will be other chances. Max Scherzer and James Shields will be free agents next winter, David Price the season after that.
"We have declared ourselves as committed to making a very significant offer to someone who can be a difference-maker to our club," Kendrick said. "It may not come tomorrow. But there will be others. The agent world understands that if we like a player, we will go after him. I don't think that's a bad thing."
As the D-backs have made clear throughout the free-agent process, Tanaka was a special case, and just because there was money for him does not mean there will be money for the other available free agents. Matt Garza, Ervin Santana, Ubaldo Jimenez and Bronson Arroyo are among the top free-agent starters available, but at current market prices, none appears high on the priority list.
"We were looking to add a pitcher, an elite pitcher, a No. 1 or No. 2 starter, and Tanaka fit the bill," Towers said. "My job is still to try to improve the club. It doesn't stop because we didn't get Tanaka. If there is a pitcher that comes available via trade or free agency, that top-of-the-rotation type guy, we'll be aggressive and we'll be players."
A trade could re-emerge as an option now. The D-backs kicked the tires on Chris Sale, David Price and Jeff Samardzija among others over the winter, and it is the possible that the Tanaka signing could impact the thinking of the clubs who were not able to get him.
"Things change.There might be players who 48 hours ago weren't available that are available now or at the end of the spring training or early in the season," Towers said. "We all know the elite pitchers, the 1s, there are not a lot of them out there. And even really solid No. 2s. They're hard to come by. If they don't present themselves and we have to start the season with the pitching staff we have, including one of the better young pitching prospects in the game, Archie Bradley, we will go that route.
"If we have to start the season with the roster we have now, I think we'll compete in a very good NL West."
Follow Jack Magruder on Twitter
---