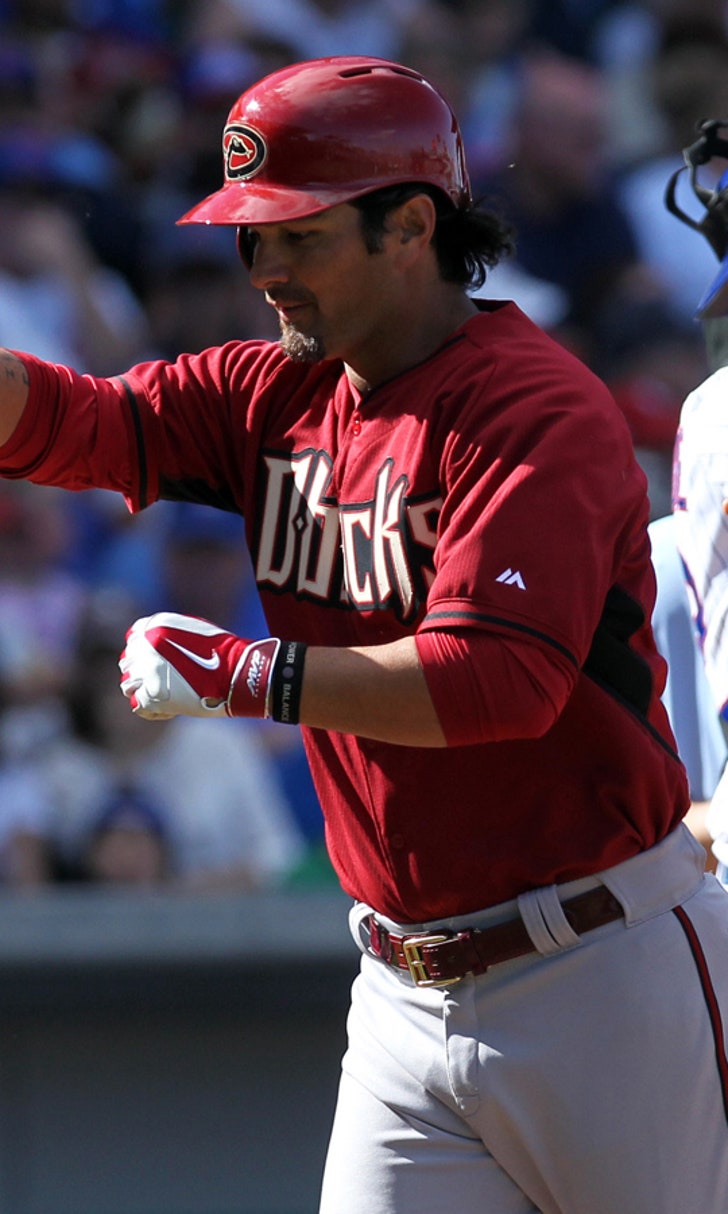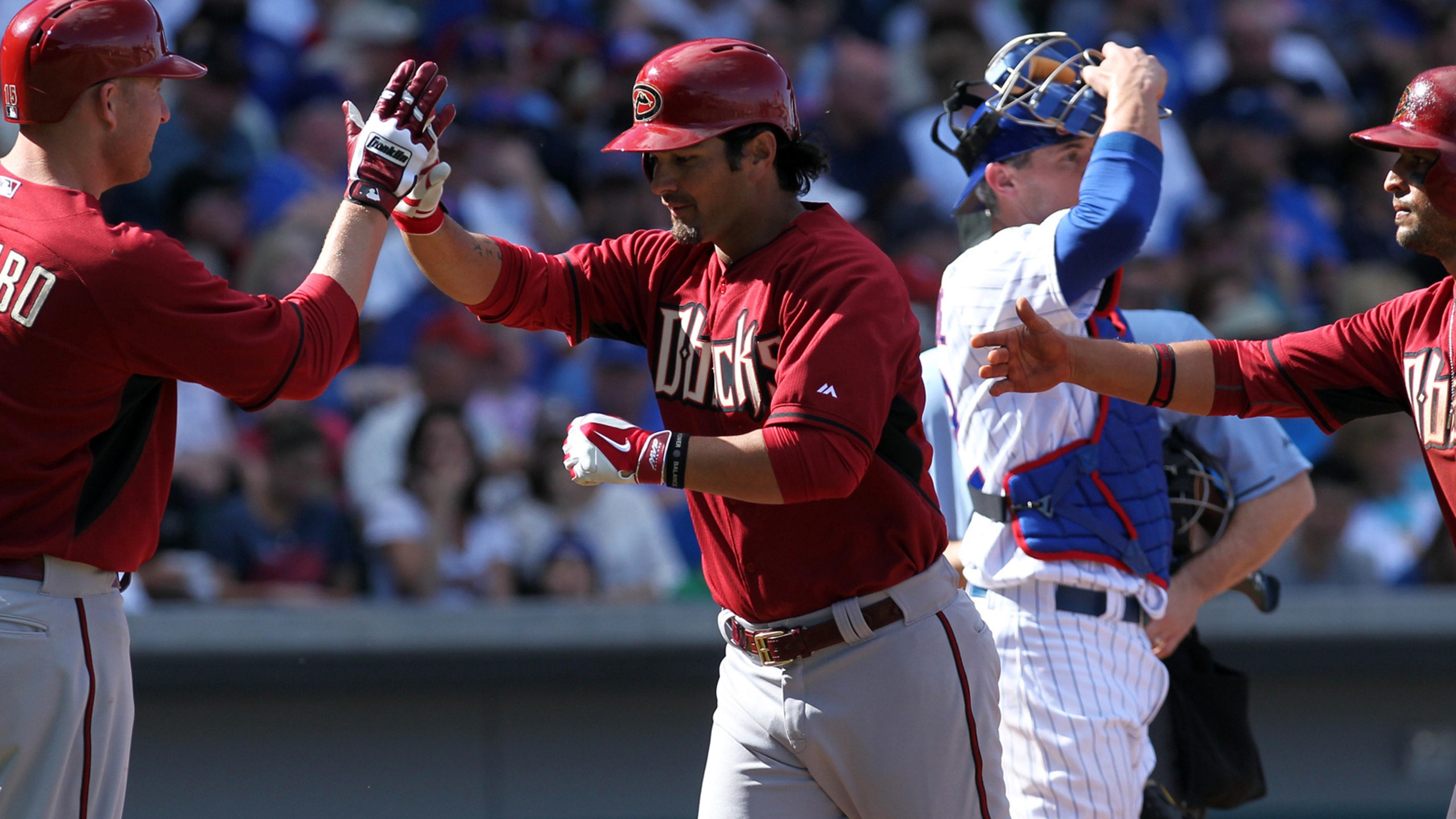 D-backs game report: Thursday, Feb. 27
BY foxsports • February 27, 2014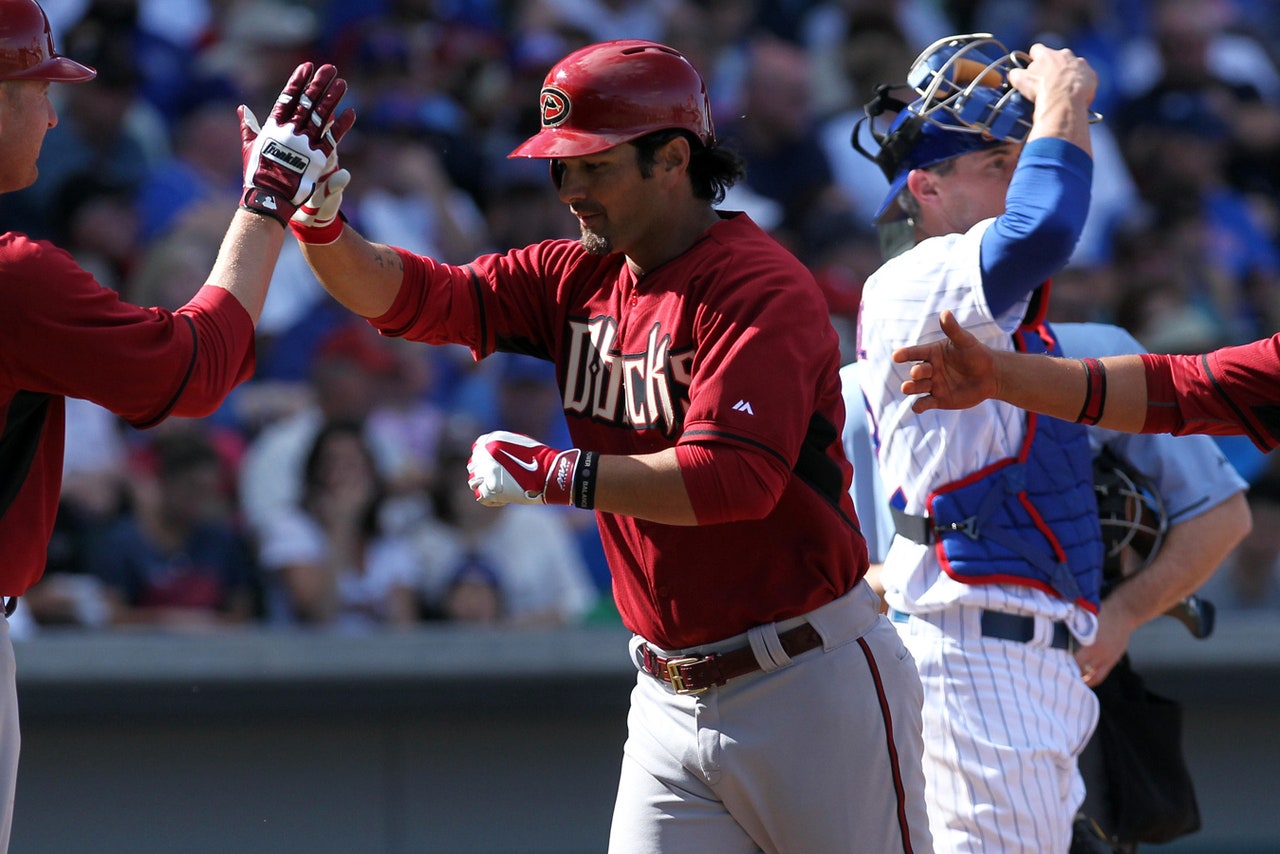 Diamondbacks 5, Cubs 2
Game recap: The Diamondbacks helped the Cubs open their new spring training park, aptly named Cubs Park, in front of a sellout crowd Thursday but didn't let them get a win. In Bronson Arroyo's unofficial debut, the D-backs got their bats going for a second straight day to collect a 5-2 win.
The Cubs led for four innings after getting to Arroyo in the first and third innings, but the Diamondbacks roughed up reliever Wesley Wright for three runs in the fifth inning before tacking on two more in the sixth off new Cubs closer Jose Veras.
Hitting notes: D-backs designated hitter Eric Chavez hit the first home run in the history of Cubs Park in the fifth inning, plating two runs after third baseman Martin Prado doubled in a run. Prado finished the day 3 for 4 and is now 5 for 7 over the Diamondbacks' first two Cactus League games. D-backs manager Kirk Gibson credited Prado's work ethic for the hot start.
"He's capable of winning the batting title," Gibson said. "He really is. He's much more comfortable this year, you can tell, and he's swinging extremely well right now."
No hitter other than Prado had more than one hit Thursday. First baseman Paul Goldschmidt collected his first hit of the spring, a two-run single in the sixth.
Pitching notes: Arroyo threw 43 pitches over three innings, allowing two runs (one earned) on three hits, a walk and a strikeout.
"I felt pretty average," Arroyo said. "Not horrible, but not great. You're just trying to get a feel for your body, get your legs underneath you."
After Arroyo's exit, the D-backs' bullpen held the Cubs scoreless on two hits with single innings from Will Harris, Joe Paterson, Adam Rusell, Matt Stites, David Hernandez and Jake Barrett, who collected a save.
Short hops: Diamondbacks outfielder Gerrardo Parra was hit by pitches in the back/buttocks area in the fifth and sixth innings. Gibson said he believed Parra was fine but added that he could be given a day off Friday. ... The sellout crowd at Thursday's inaugural game at Cubs Park set a single-game Cactus League record. The attendance of 14,486 eclipsed the record of 13,721 at a Dodgers-White Sox game at Camelback Ranch last season. ... The D-backs this season will partake in seven games testing the expanded instant replay process, which includes managerial challenges. The minimum number of instant replay games for each club this season is five. The D-backs' first replay game is Monday, and the final two are March 28-29 at Chase Field. ... Arroyo said he is not sure if he will be far enough along in his buildup to the season to pitch in the D-backs' March 22 opener in Sydney, Australia.
Quotable: "The things you do in the regular season are going to be on the back of your baseball card for the rest of your life. This stuff out here doesn't count, so for a guy like me, it's a good opportunity to do some things and think differently and not worry so much about the results." -- Bronson Arroyo on spring training results.
Dodgers 4, Diamondbacks 2
Game recap: Though the Dodgers lost starter Zack Greinke after one batter due to a calf injury, they still handled a D-backs squad made up largely of non-roster players. The Diamondbacks jumped out to a 2-0 lead in the second inning, but the Dodgers chipped away with runs in the second, fourth, seventh and eighth innings.
Hitting notes: The D-backs collected just six hits off Dodgers pitchers. Outfielder Shelley Duncan's second-inning double got the scoring started, and Tony Campana grounded out to bring in the only other run. Dodgers third baseman Juan Uribe went 2 for 2 with two RBIs and a home run.
Pitching notes: Randall Delgado, a likely bullpen candidate, went 3 2/3 innings and allowed one run on four hits while striking out two. In relief, R.J. Hively gave up a run on Uribe's homer. Charles Brewer then threw a clean inning before Marcos Mateo gave up a run on two hits to take the loss. Eury De la Rosa also gave up a run on two hits.
Friday's game
Matchup: Diamondbacks (2-1) vs. Rockies (0-0), Salt River Fields, 1 p.m.
Probable pitchers: D-backs: Patrick Corbin, Jess Todd, Jake Barrett, Alex Sanabia, A.J. Schugel, Ryan Rowland-Smith. Rockies: Franklin Morales, Tyler Matzek, Greg Burke, Adam Ottavino, Rex Brothers.
---