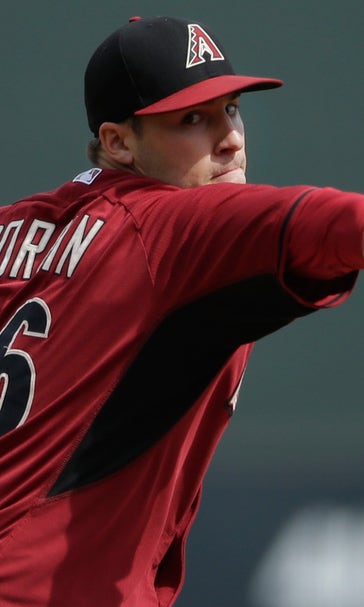 D-backs game report: Friday, Feb. 28
BY foxsports • February 28, 2014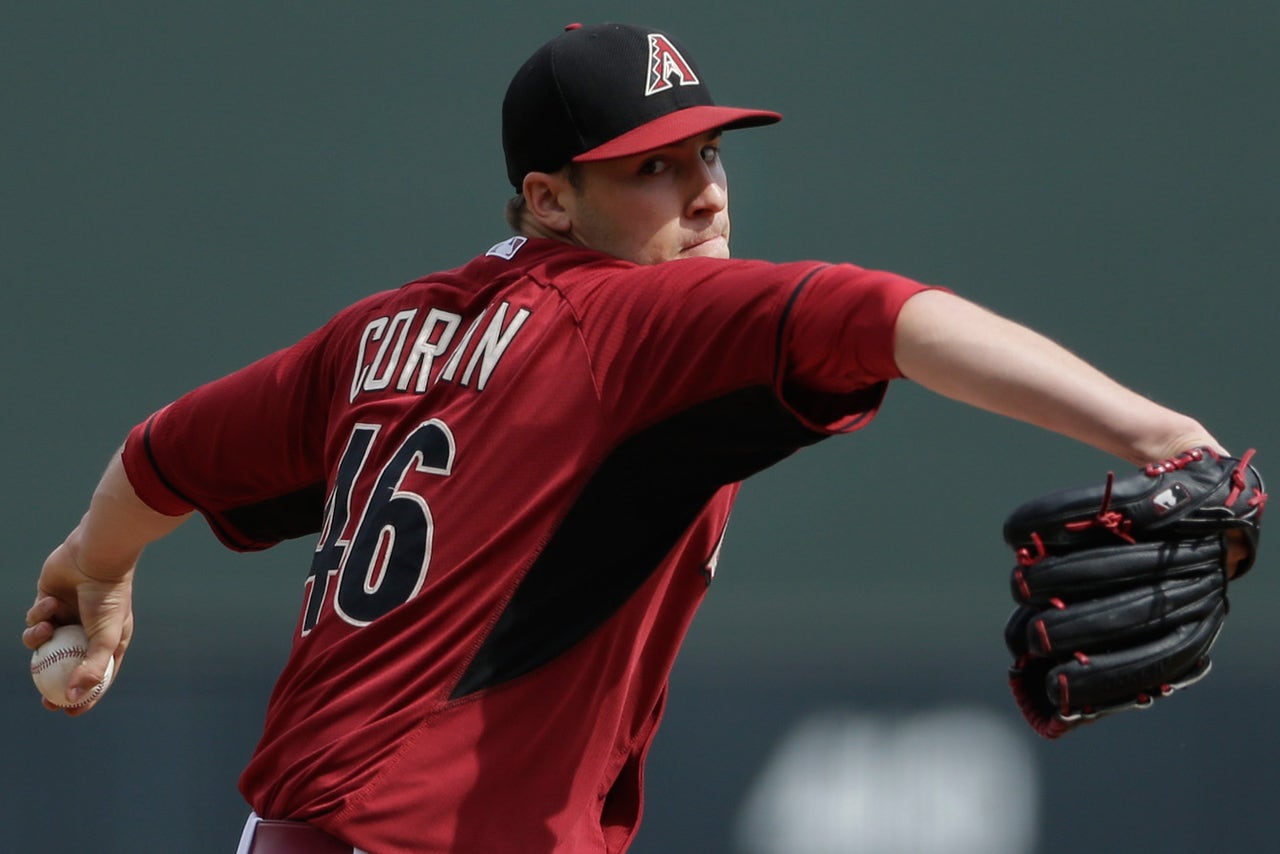 Game recap: D-backs left-hander Patrick Corbin pitched four innings in his first start of the spring, giving up four hits and a two-run home run to Colorado catching prospect Ryan Casteel in the third inning on a two-season fastball that caught too much of the plate. The D-backs had two hits and three errors in an 11-0 loss.
Hitting notes: Matt Tuiasosopo doubled inside the bag at third base in the second inning, the D-backs' only extra-base hit. Alfredo Marte had the other, a single to short left field in the eighth. Tuiasosopo started at first base Friday, and he also has played third base and left field in his career with Detroit and Seattle. "He has a track record," manager Kirk Gibson said.
Pitching notes: Corbin had 53 pitches in his four innings, an economical number. "Felt good with my pitches pretty well. I just got a little quick out of the stretch on a couple of heaters," Corbin said. "I feel like I'm where I need to be." ... Right-hander Jess Todd, the D-backs' last pitcher, was the only one who did not give up a run. ... Right-hander Seth Simmons, whose 106 strikeouts at Class A Visalia tied for the minor league lead among relievers last season, gave up four runs, three earned, in one-third of an inning.
Short hops: Regulars Miguel Montero, Paul Goldschmidt, Aaron Hill had scheduled days off Friday, and Mark Trumbo was removed from the starting lineup after reporting for work with a bruised heel. All are expected to play in one of the split-squad games today. ...  Third baseman Andy Marte made three nice plays at third base, highlighted when he went to his left to start a double play on Charlie Culberson's ground ball to end the sixth inning. "He is picking those, he has balance, and his arm is very accurate," Gibson said. ... Corbin, who had 208 1/3" innings in 2013, said he plans to back off his bullpens a little bit this season, perhaps even skipping one between the occasional start. "I think that can help you maybe pitch a little bit more innings and feel a little stronger in those outings in midseason and at the end of the season," Corbin said. ... Outfielder Todd Blaesmann , obtained from Tampa Bay in the Heath Bell trade, retired. "Although the decision was not easy, it was best move for me," he said. "The passion for the game was not there anymore."
End quote: "I'd obviously rather go out there and help the team win than pitch in a couple of games here that don't mean anything. Hopefully I'll get the opportunity. That's what I am preparing for. I think that I'm on schedule for that." -- Patrick Corbin, on pitching against the Los Angeles Dodgers in Australia.
Saturday's games: D-backs (2-2) vs. Milwaukee (1-1), Salt River Fields, 1:10 pm; D-backs vs. Chicago Cubs (0-2), Salt River Fields, 7:10 pm, Salt River Fields
Probable pitchers: Milwaukee -- Trevor Cahill (0-0, 0.00) vs. Mike Fiers (0-0, 0.00); Cubs -- Archie Bradley (0-0, 0-0) vs. Edwin Jackson (0-0, 0.00)
---