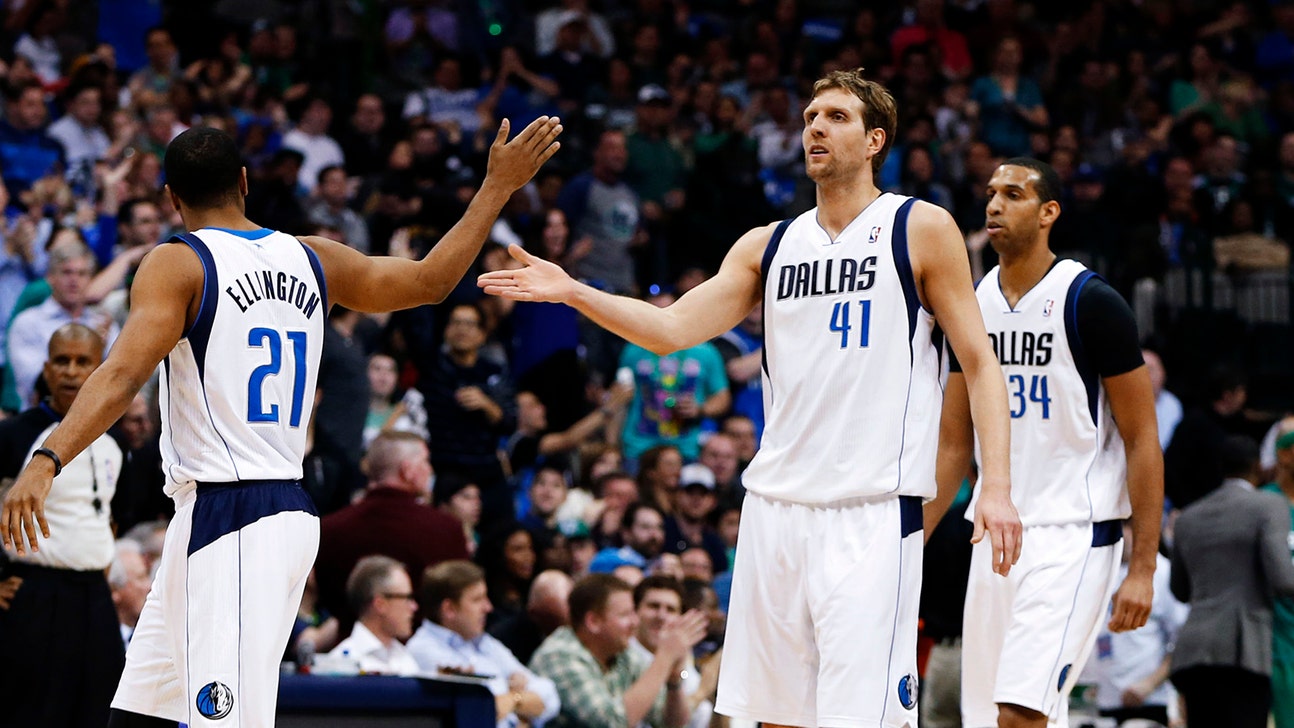 Cuban Calls Out 'Napping' Dirk, Mavs Top Celtics
Published
Mar. 18, 2014 12:21 a.m. ET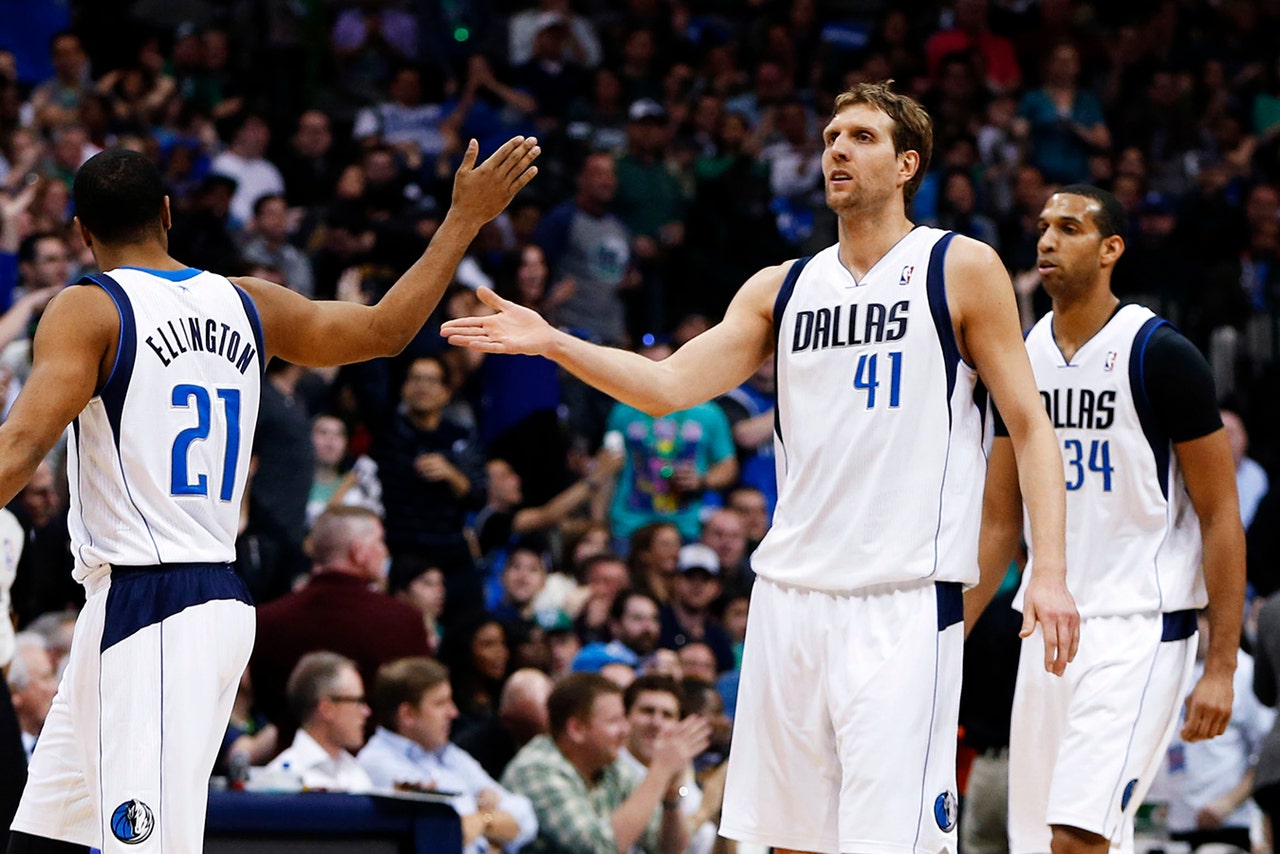 DALLAS - Mark Cuban can count on one hand the number of times during their decade-and-a-half together he's called out Dirk Nowitzki. Monday was such a time.
"How was your nap during the (Sunday-at-OKC) game?" the owner ribbed his star during the day, who responded with 19 points Monday in a 94-89 win over the Celtics.
As passionate as Dallas Mavericks Mark Cuban surely is, he rarely lets that emotion push him to publicly calling out his team for a lack of effort.
And you would think that would go double for iconic superstar Dirk Nowitzki, who nevertheless got the treatment Monday at the AAC before the Mavs began their eight-game homestand with a 94-89 edging of the Celtics.
"I think we've got to get a little bit more out of Dirk defensively," Cuban said, "particularly when things don't start well. ... Dirk always goes through a little slump during the year when he needs to re-motivate.''
"Re-motivate''? Yeah, maybe, with a push from his boss. 
Dirk led Dallas in scoring with those 19 points but was only 6-of-17 from the floor.
Dirk and Cuban are, of course, close ... partners in the Mavs experience past, present and future. So the 12-time All-Star -- subject to Cuban's joking rule about being subjected to a public poke once every 10 years -- understands the owner's concerns and motivations.
Cuban believes in "organic management,'' so the early-day conversation with his face-of-the-franchise star and then the pre-tip revelation to the media isn't part of some grand scheme. In fact, in comes in the midst of the Mavs having now won five of their last six games, including the Oklahoma City game which Dallas won while Dirk "napped.''
"We did enough to win,'' coach Rick Carlisle said. "We won three of the four quarters. We had a dry third quarter, but they didn't score all that well themselves that quarter, either. Pretty typical, both teams playing back-to-back type game."
Nowitzki's greatness, of course, isn't just measured in numbers alone, even as he's the Mavs' top scorer at 21.4 points per game. It's also measured in leadership and in meeting challenges, in precision as a passer and effort as a defender and rebounder.
"You (can tell) when Dirk wants to get 10 rebounds,'' Cuban said, "and you know when he's not. And we need a little bit more of those try-to-get-10 games, because I think our starters in particular respond to his energy."
The starters responded, with Monta Ellis again playing sick but contributing 17 points, seven rebounds and four assists). The bench responded, with Vince Carter, Devin Harris and Brandan Wright all pitching in with important clutch plays. And the Mavs -- despite opposing a poor team playing without the rehabbing Rajon Rondo and still able to snag an "astronimical'' (Carlisle's words) total of 21 offensive rebounds -- responded.
And Dirk? Having taken the funny-but-sincere poke from the boss with whom he shares such an unusual and special relationship, figures to keep responding even better than this, too.
---