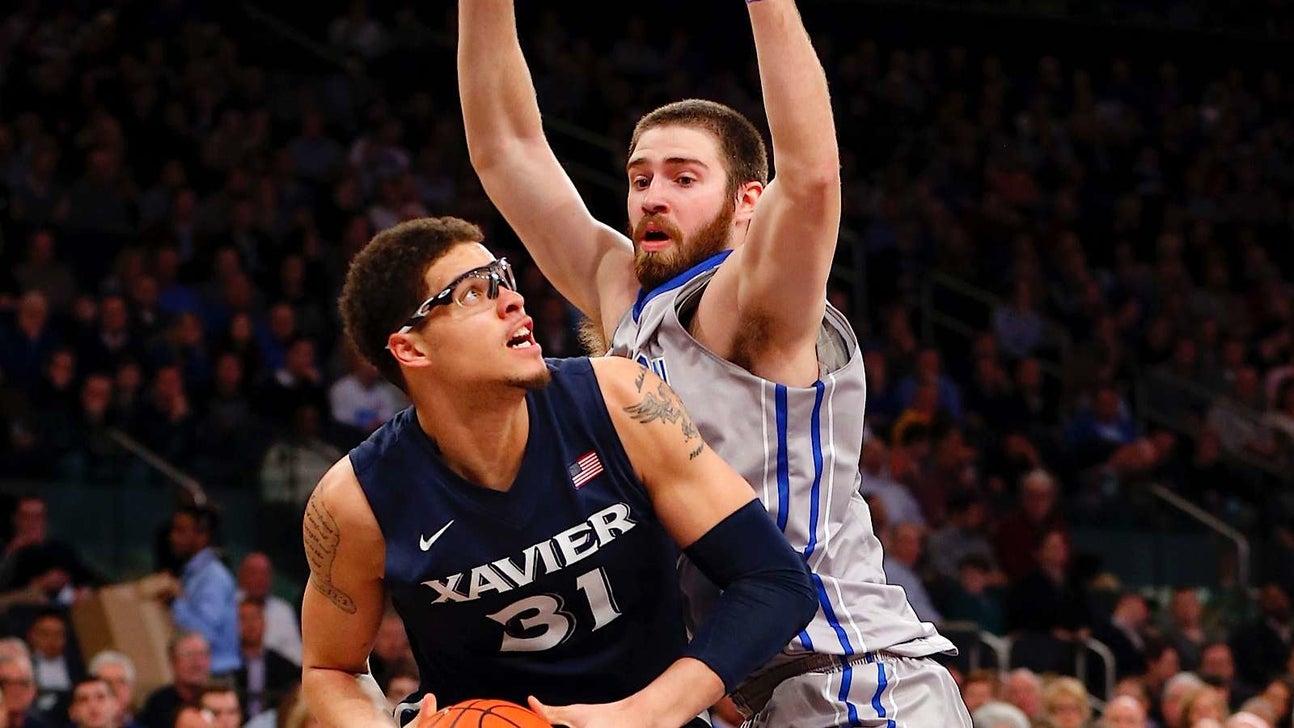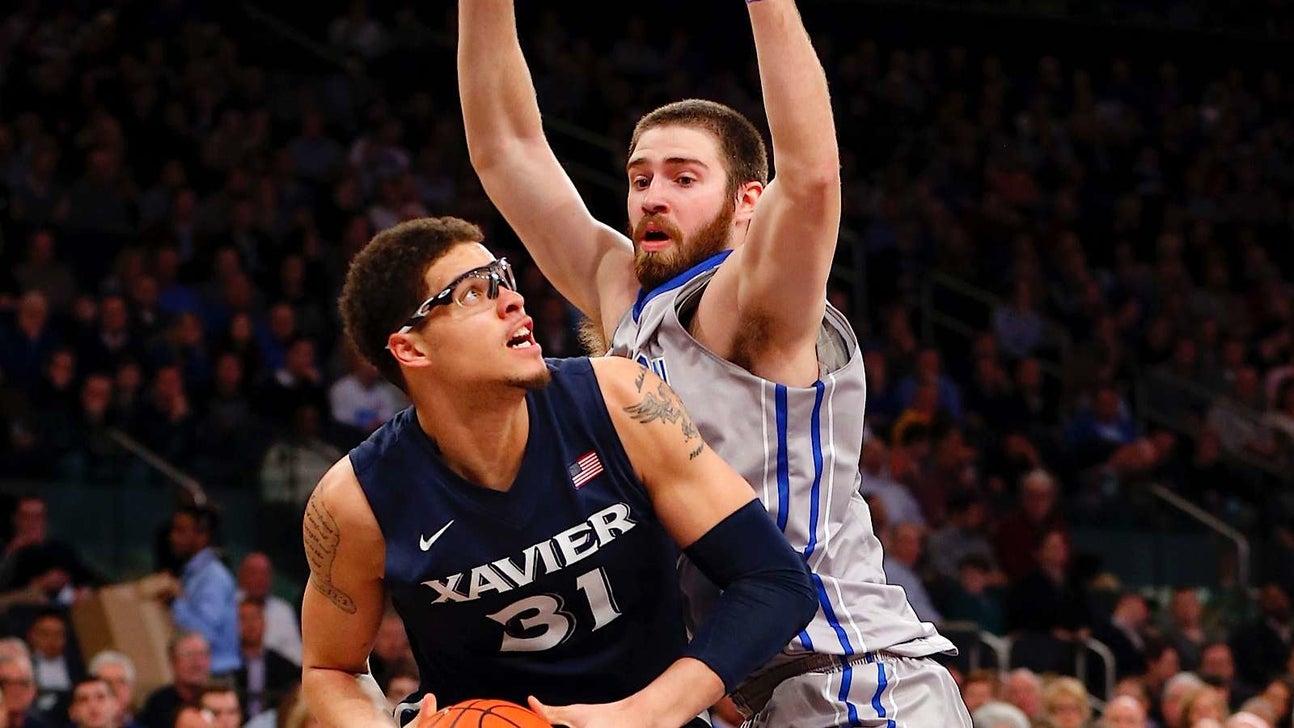 Creighton beats Xavier 86-78 to reach final
Updated
Mar. 4, 2020 3:09 p.m. ET

NEW YORK (AP) -- One of the Big East's original members will be playing one of its newest schools for the tournament championship.
Second-seeded and 14th-ranked Creighton, one of the three new schools in the 10-team conference that went under major reconfiguration, beat Xavier 86-78 Friday night and will face fourth-seeded Providence, the school where Big East founder Dave Gavitt was coach and athletic director.
The Bluejays (26-6) will meet the Friars (22-11) on Saturday night at Madison Square Garden, where the tournament has been played since 1983.
"We're thrilled," Creighton coach Greg McDermott said. "In less than 24 hours, we're playing for a Big East championship. When Ethan (Wragge) and Doug (McDermott) made the decision to come to Creighton, when I made the decision to come to Creighton, for that matter, none of us ever dreamed that would be a possibility.
"So to be on the stage we're going to be on tomorrow night is a fitting way for an incredible senior class to end their regular season careers to play for a Big East title. So they played in two championship games in the Missouri Valley Conference and won them both, and then they come back this year and get back to the championship game in a league as good as the Big East is really a credit to their career, to their perseverance, to their toughness, and to their willingness to play unselfish basketball."
Doug McDermott, the coach's son, continued his amazing career with 32 points in the win over fellow newcomer Xavier. (Butler was the third new school).
It was another night of milestones for McDermott, the nation's leading scorer (26.5 per game), who is trying to become the 11th three-time All-America. He has 3,078 points and moved into fifth place passing Harry "Machine Gun" Kelly of Texas Southern (3,066) and Keydren Clark of Saint Peter's (3,058). Next up is Alfonso Ford of Mississippi Valley State (3,165).
McDermott was 10 for 20 from the field, including 2 of 6 from 3-point range, and was 10 for 10 from the free throw line. The Bluejays were 21 of 24 from the free throw line while the Musketeers were 8 of 12.
"Someone's definitely keeping track of them for me. I don't think about that too much," Doug McDermott said of climbing the all-time scoring charts. "It's been really cool, though, just seeing that happen. But it's all credit to our coaches and my teammates."
The Bluejays looked to be on their way to an easy semifinal win, but Xavier used a 20-6 run to get within 77-72 with 1:23 to play. Creighton was able to seal the game by going 9 for 10 from the free throw line over the final 1:16. The only miss, by Grant Gibbs, was rebounded by Austin Chatman, at 6 foot the shortest of the Bluejays, and they were able to turn it into two points and an 80-72 lead with 58 seconds left.
"He's probably the one guy on our team ... that probably doesn't get the credit he deserves," Doug McDermott said of Chatman. "We ask him to do a lot for us. He's the quarterback of our transition game, getting it there quickly and making the right decision. Oftentimes, he's guarding one of their best players on the defensive end of the floor, and constantly sticking his nose in there."
Wragge added 17 points, all but two on 3-pointers, for Creighton and Chatman had 11.
"First off, unbelievable atmosphere, environment. What a great tournament," Xavier coach Chris Mack said. "Wish we would be a part of it tomorrow night, but Creighton was obviously much better. Hats off to them. They've got a terrific team.
"I said it before. I'll say it again: They're extremely difficult to guard. I thought our guys gave great effort. We never quit. We get down 19 points with eight minutes left, cut it to 5. Our kids had the heart of a lion, but we just didn't have enough in the tank to be able to close the gap all the way."
Isaiah Philmore scored 23 points and Semaj Christon added 18 for third-seeded Xavier (21-12), which advanced to the semifinals in its first season in the Big East. The Musketeers beat Marquette 68-65 in the quarterfinals.
"To be honest, we were talking about how we need to stick together," Philmore said of the Musketeers' attitude when they were down 19 points. "We've been sticking together all year. And we were saying, even though we're playing in Madison Square Garden, it can't have us in oohs and aahs. We've got to stick together and try to fight back. You can't come back with a home run. You've got to come back and get defensive stops and then turn it into offense."
Creighton took a 45-28 lead with 1:31 left in the first half and Xavier was able to score the last five points and trailed 45-33 at halftime. The Bluejays extended the lead to 19, but a 5:24 field goal drought combined with Xavier's suddenly aggressive play on offense had the Musketeers as close as five points on a 3-pointer by Dee Davis with 1:23 to go.
The Friars beat Seton Hall 80-74 in the other semifinal. This is their second championship game appearance. They won the title in 1994.
---