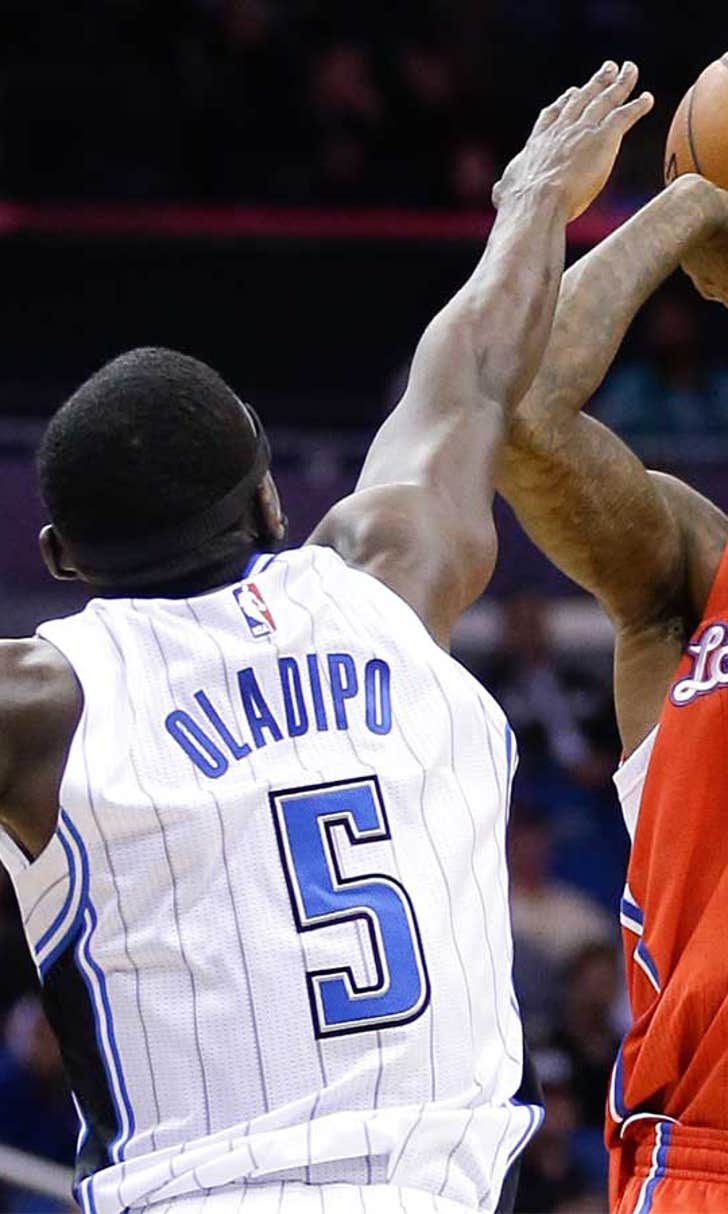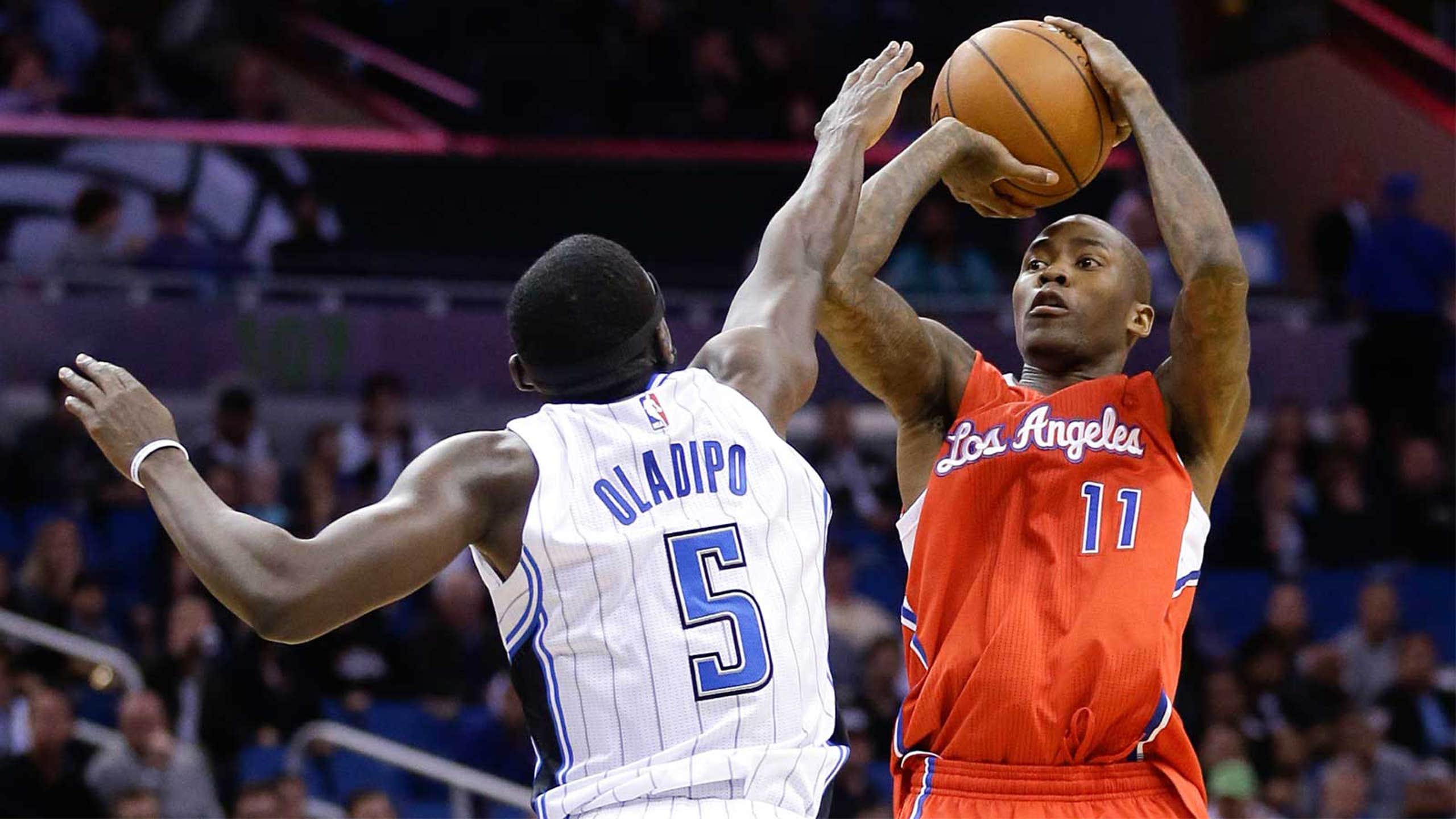 Crawford leads Clippers over Magic 114-90
BY foxsports • November 20, 2014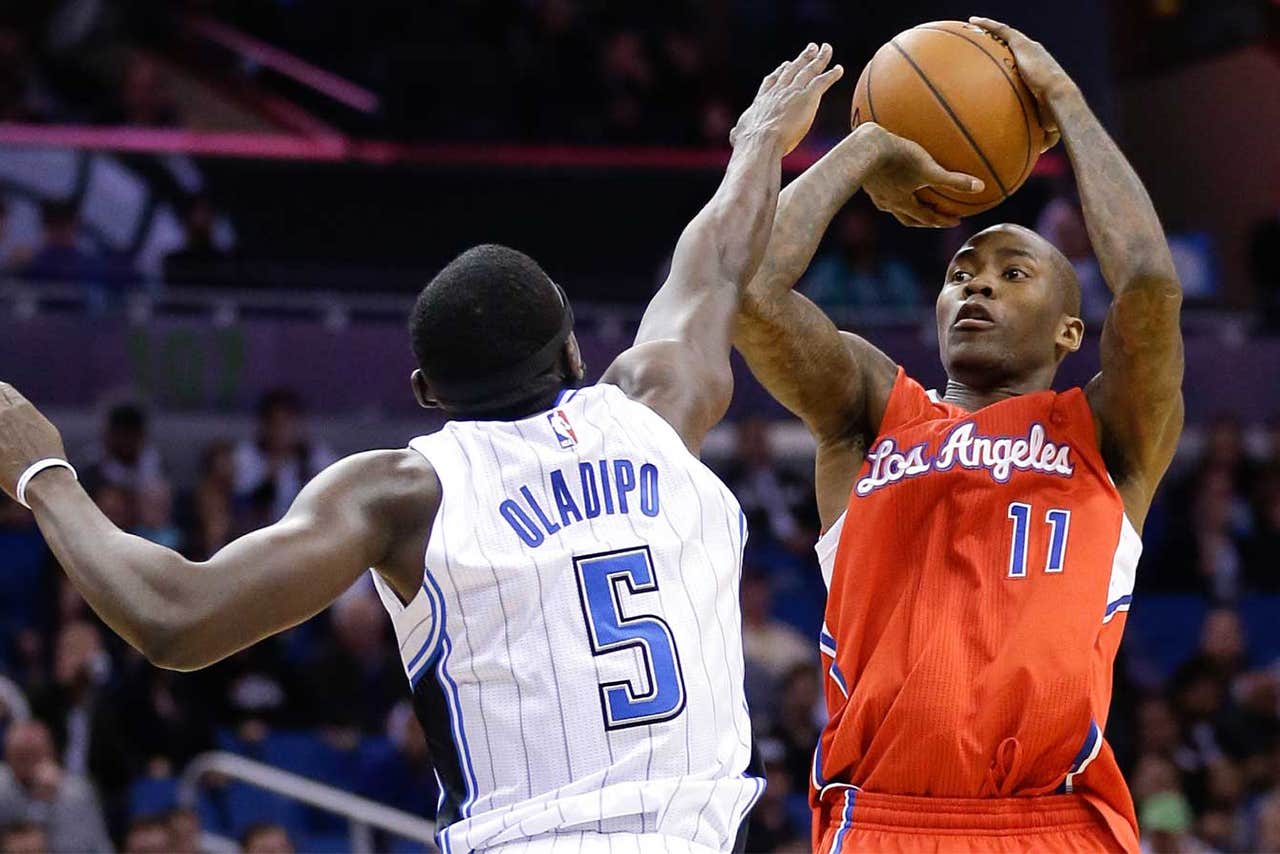 The Clippers, who traveled across country to play seven games in 11 days, gave their starters the fourth quarter off Wednesday night in a 114-90 win over the Orlando Magic.
"Our bench outscored our starters (60-54), which is a first," Clippers coach Doc Rivers said. "I thought (reserves) were great in the first half and then they came in in the second half and did the same thing. When you play like that, like a whole team, it's good."
Reigning Sixth Man of the Year Jamal Crawford and the rest of the Clippers reserves used a 27-11 run that spanned the final three minutes of the third quarter and first two minutes of the fourth to run away from Orlando.
Crawford led Los Angeles with 22 points. Blake Griffin contributed 20 and Chris Paul added 16 points and nine assists and Matt Barnes had 13.
However, it was Crawford and his fellow subs who made the difference, outscoring Orlando's bench 60-23. Jordan Farmar had 13 points and five assists, and Spencer Hawes gave the Clippers six players in double figures with 10.
Los Angeles hit 53.6 percent from the field and was 12 of 21 (57.1 percent) from behind the 3-point line.
"We passed up good shots for great shots," Crawford said. "The ball went where it needed to go every possession."
The Magic rode Tobias Harris and Nik Vucevic for the first 2 1/2 quarters, but didn't get help from anyone else. Harris led all scorers with 25 points and Vucevic had 19 points and 14 rebounds. Channing Frye had all 10 of his points in the first half and Andrew Nicholson added 10, most of them late in the fourth quarter with the game already decided.
The Magic's starting backcourt of Victor Oladipo and Willie Green combined for 5-for-23 shooting as the Magic hit just 39.5 percent for the game.
"It was not our best night," Magic coach Jacque Vaughn said. "We showed some signs and some glimpses, but (the Clippers) played well tonight."
Los Angeles led 56-48 at halftime, but couldn't pull away from Orlando until Crawford checked in for the last three minutes of the third quarter. He hit a 3-pointer, fed Barnes for a fast-break layup and nailed another 3-pointer as Los Angeles finished the quarter with a 15-8 run and 84-68 lead.
UP NEXT
Clippers: head to Miami to play the Heat on Thursday.
Magic: go back on the road to play at Charlotte on Friday night.
TIP-INS
Clippers: Rivers started his coaching career in Orlando and four members of the Clips played for the Magic, including starters J.J. Redick and Matt Barnes. Glen Davis and Hedo Turkoglu are the others. ... This was just the second game this season outside the Staples Center for Los Angeles.
Magic: Shooting guard Evan Fournier didn't play because of a bruised left heel. He expects to return Friday. ... Willie Green replaced Fournier in the Magic lineup. He started nine games last season for the Clippers. ... The Magic's 41.6 shooting percentage from behind the 3-point line led the NBA at the start of the night, but they were just 8 for 24 from behind the arc against the Clippers.
BOARD MEETING
The NBA's top two rebounders, the Clippers C DeAndre Jordan (12.4) and Orlando's Vucevic (11.8) faced off. Vucevic had 14 rebounds in 30 minutes. Jordan had 11 rebounds in 24 minutes.
THREE IS THE MAGIC NUMBER, OR IS IT?
Rivers was asked if a team can win the NBA title without at least three All-Stars in its lineup. "Detroit did it (in 2004), but it takes a special group of guys where everyone buys in, knows their roles and they all have to be really good," Rivers said. "I do think it can happen, but you know how our league is. Until someone does it, no one is going to try it. Then if someone does it, everyone is going to try it."
---