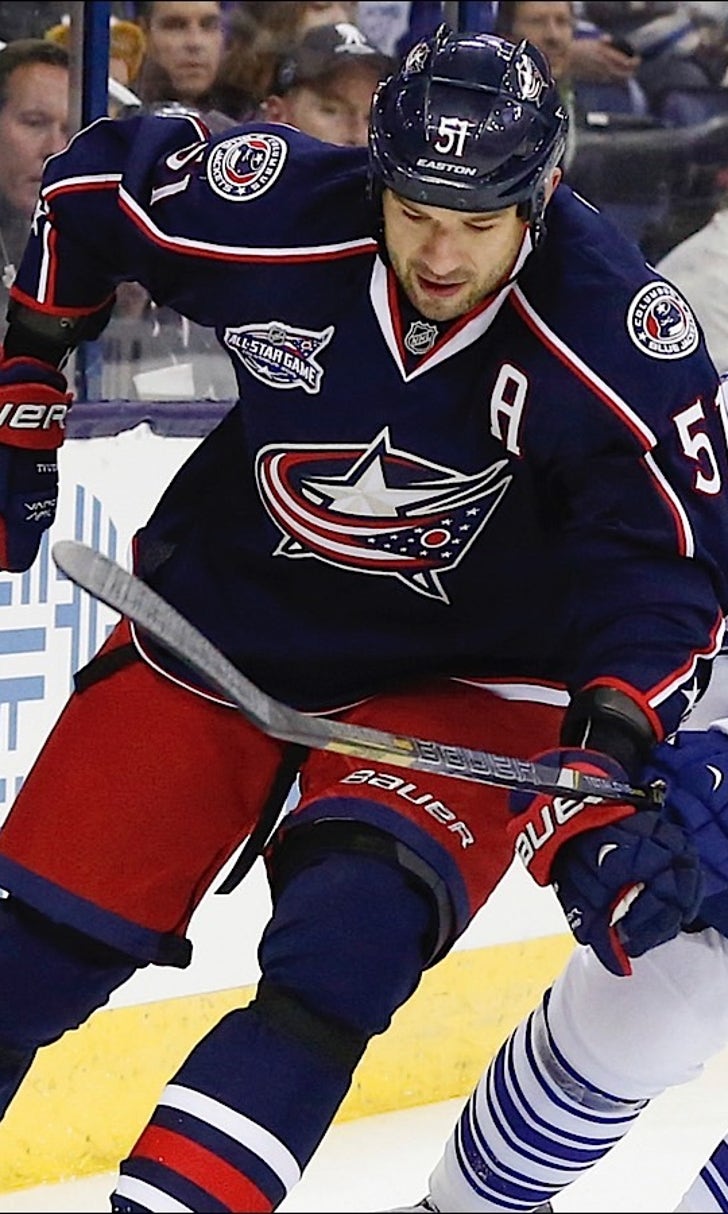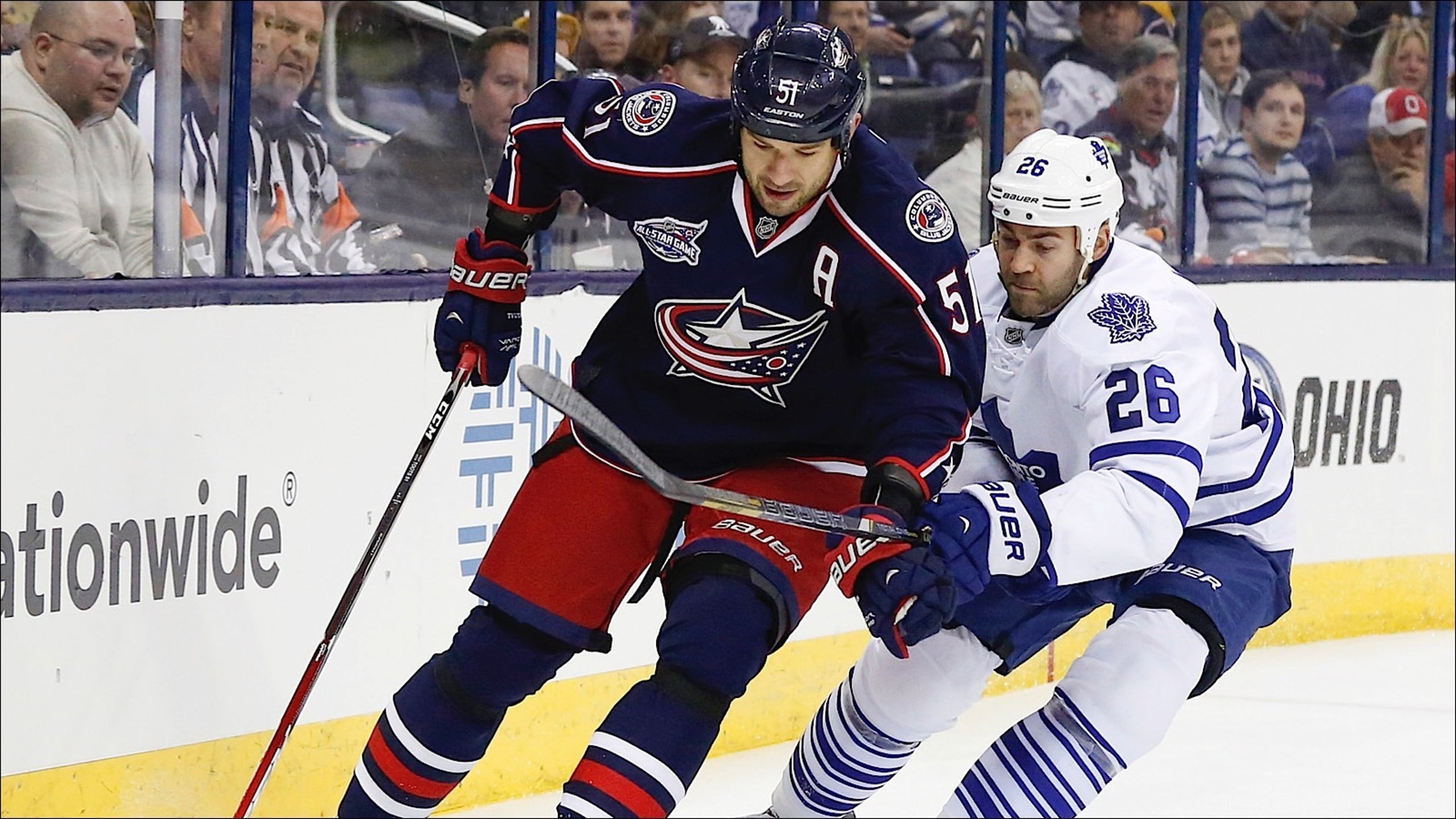 Crashing the Net: Tyutin close to return, Murray not so much
BY foxsports • December 12, 2014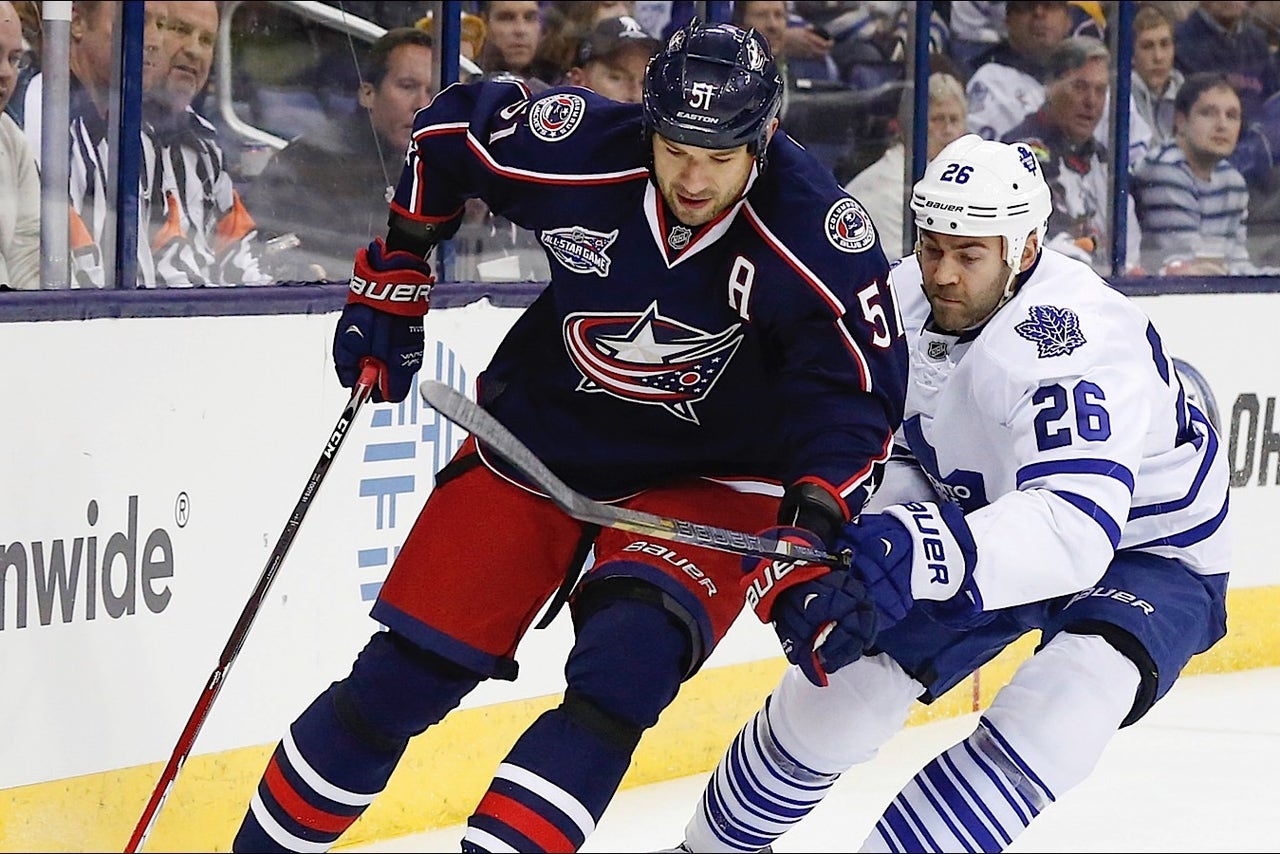 COLUMBUS, Ohio - After securing their fifth consecutive victory Thursday night in Washington, the Blue Jackets held an optional practice today.
On the ice with assistant coach Brad Larsen were goalie Curtis McElhinney, forwards Michael Chaput, Adam Cracknell, Jack Skille and Corey Tropp. The defense was represented by Kevin Connauton, Tim Erixon, Fedor Tyutin (IR) and Ryan Murray (IR).
Blue Jackets bench boss Todd Richards said that Murray (knee) is still "week-to-week, but progressing." It was a good sign to see him on the ice, although he did not participate in the complete practice.
Defenseman Fedor Tyutin (knee) is much closer to returning.
"He won't play tomorrow," said Richards. "There's a possibility of him playing on Tuesday (versus the Detroit Red Wings), just a possibility."
Tyutin was expected to miss four-to-six weeks and Saturday marks four weeks since he was placed on Injured Reserve following the trade for defenseman Jordan Leopold with the St. Louis Blues.
"I'm feeling good," said Tyutin. "I'm feeling better and making progression every day. That's a good thing for me. I'm looking forward to coming back."
The Russian defenseman is 0-2-2 in 16 games this season and one of only two players (the other is Jared Boll) on the roster to participate in both Blue Jackets playoff appearances (2008-09, 2013-14).
Although it's been a bit tough watching his teammates go through some trying times, he likes that they've begun to turn the corner and are stringing wins together.
"It's good to see the team find their game," he said, "and keep improving the last five games. We can see things are going in the right direction and getting on the right path. From my perspective, I want to play hockey and get out there as soon as I can."
Matching up vs. Penguins
Todd Richards relied on not only Brandon Dubinsky last year to matchup against the Pittsburgh Penguins Sidney Crosby, but any of his players that were on the ice. They were all up to the task of shutting down Crosby during the playoffs. Richards is carrying that philosophy into Saturday's tilt in Columbus.
"We'll see how our game goes," he said. "We'll see how our guys are playing. When you match guys up, the opponent can really control your bench and how you're using your guys. I think there are times that you're looking for certain matchups, but I would like to just play the lines and just let them go.
"For me as a coach, it comes down to how are the lines playing against these guys? If somebody is not having a good night, then I have to start looking at matchups."
---