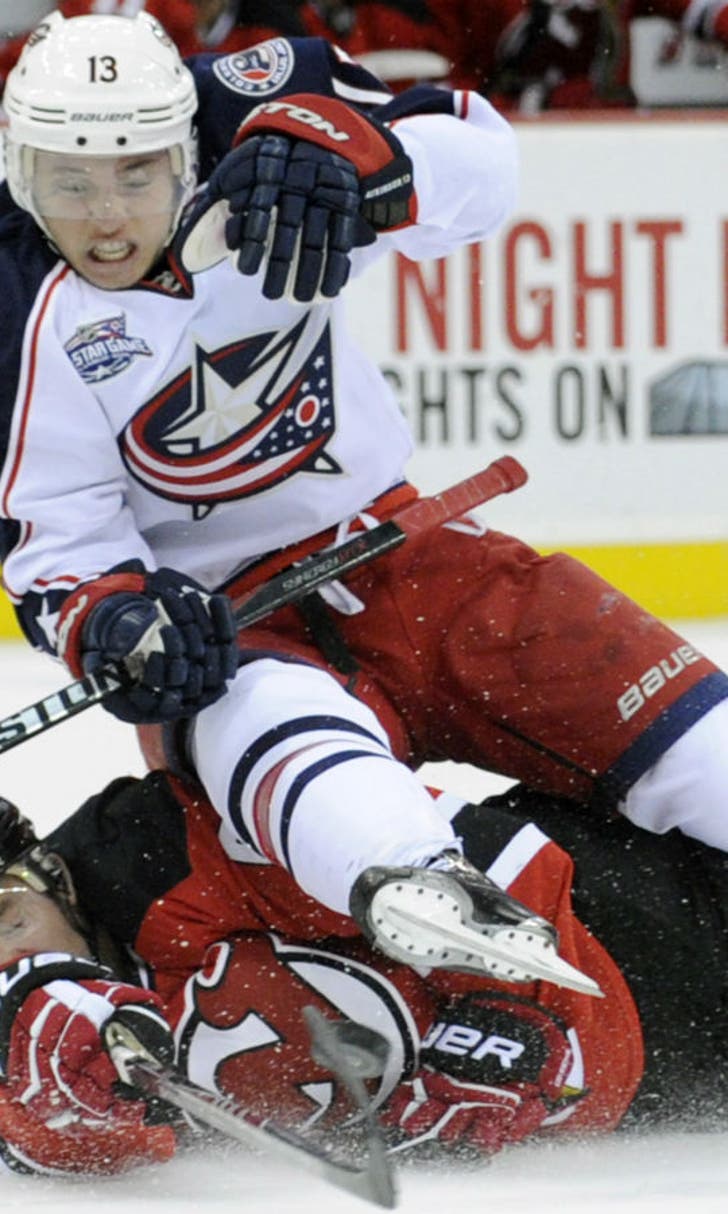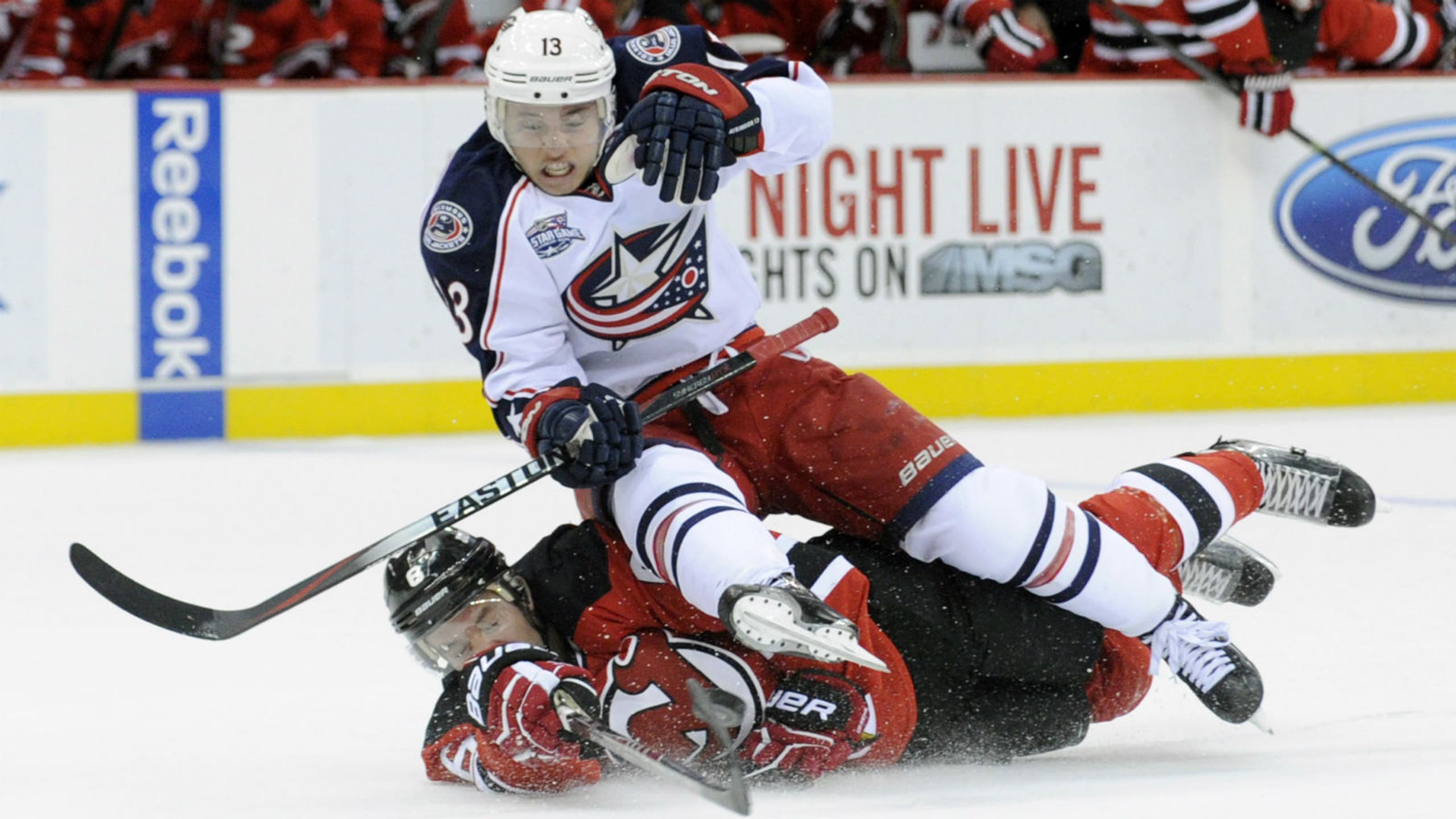 Crashing the Net: 'Must win', Julien's praise, lineup changes
BY foxsports • November 21, 2014
Columbus, Ohio - On paper, tonight's game between the Blue Jackets and the Bruins is a mismatch of the good and the bad. Boston has twice as many wins with a record of 12-8-0 and sits fourth in the Atlantic Division. Columbus enters the night at 6-11-1 and is at the bottom of the Metropolitan Division looking up.
This would be discouraging for any team, and even more so when you're less than a quarter of the way through the season. But, the Blue Jackets are undeterred by the hole in which they have placed themselves.
"The Bruins are a heavy, very structured team," said Blue jackets forward Cam Atkinson. "We just have to keep it simple, get pucks deep and forecheck hard. We have to generate scoring chances with opportunities."
Tonight is the first game of back-to-back games for both teams. Boston faces the Montreal Canadiens Saturday, while Columbus travels to Philadelphia. With Boston facing the red-hot Pittsburgh Penguins after the Montreal game, they are looking at tonight's tilt as a "must win" solely for the two points in the offing.
The Blue Jackets are at the point where every game has become a "must win" game for them. Each and every night, they are looking at it being the most important game of the season.
"For sure, one hundred percent," Atkinson said. "They are all 'must wins' for us now. We've dug ourselves a little hole. Now, we have to find a way to get back on track and start winning games. What better way to do that, than to beat the Bruins?"
Despite the injuries to the Bruins roster, Todd Richards knows he's facing one of the best teams in the Eastern Conference. Was Tuesday night's shutout loss a 'blip' over the way the Blue Jackets have played their last four games? When asked, Richards said "We'll see..."
"They're real sound in their systematic play," said Richards of the Bruins. "They have other leaders, other talented players over on that side that are really committed to playing a certain way. That's what makes them so difficult to play against. From top to bottom, they play the same way."
Claude Julien's effusive praise
After the Boston Bruins held an optional morning skate ahead of their tilt versus the Blue Jackets, head coach Claude Julien praised Columbus for still being a formidable team despite the injury woes. While the Bruins have had a few injuries to key players, they haven't seen the number that has befallen Columbus.
"While we've had our fair-share of injuries," said Julien, "I'm certainly not going to compare it to Columbus. They've had a lot more than we've had. At times, you do what you can with what you've got."
Going into Friday, the Blue Jackets have 124 man games lost to injury. Boston on the other hand, has a paltry 42 man games lost to injury.
"What I see from that team is that they compete hard every night. That's a credit to their coaching staff that they can get their team to come out and compete that hard. And for the most part, they're in every game. When you have that many injuries, it's impressive."
"I know that's probably not what the people from (Columbus) want to hear from the team they'd like to see make the playoffs. But sometimes, there's certain things you can and can't control. I think the coaching staff has done a real good job of giving themselves a chance to win."
Who's in, who's out?
Todd Richards hinted at lineup changes on Wednesday after a dismal performance and a 5-0 shutout at the hands of the Red Wings. Those changes came to fruition when he announced that forwards Matt Calvert, Jack Skille and newly acquired (waiver claim) defenseman Kevin Connauton will be in the lineup versus the Bruins.
"Matty Calvert, Jack Skille and Connauton will play," said Richards. "So, we're getting three new bodies into the lineup and hopefully that will bring some positive energy for our group."
He said that defenseman Tim Erixon will be a healthy scratch and indications are that forward Corey Tropp will also be scratched.
"Both guys (Calvert, Skille) can skate. They play a physical, edgy game. That's going to be important tonight versus a big Boston team that plays a heavy game. We're going to have to have some pushback tonight."
On what he expects to see from Kevin Connauton's debut tonight, Richards said "We'll see. You get your true feel for players in their games and game situations. But in practice, he's a good skater and can shoot the puck."
Blue Jackets projected lineup
Forwards: Foligno / Johansen / Jenner
Hartnell / Anisimov / Atkinson
Calvert / Wennberg / Skille
Boll / Cracknell / Gibbons
Defense: Johnson / Prout
Wisniewski / Connauton
Leopold / Savard
Goal: Bobrovsky, McElhinney as backup
---