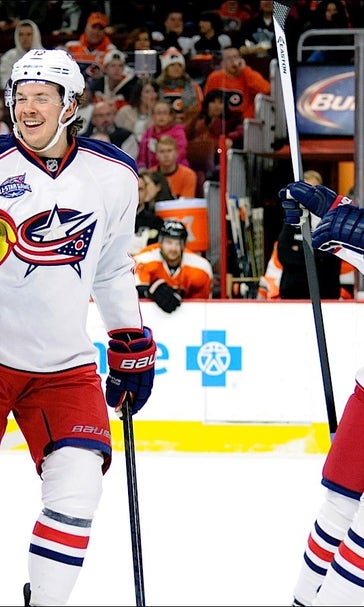 Crashing the Net: Johansen will play, Connauton claimed
November 18, 2014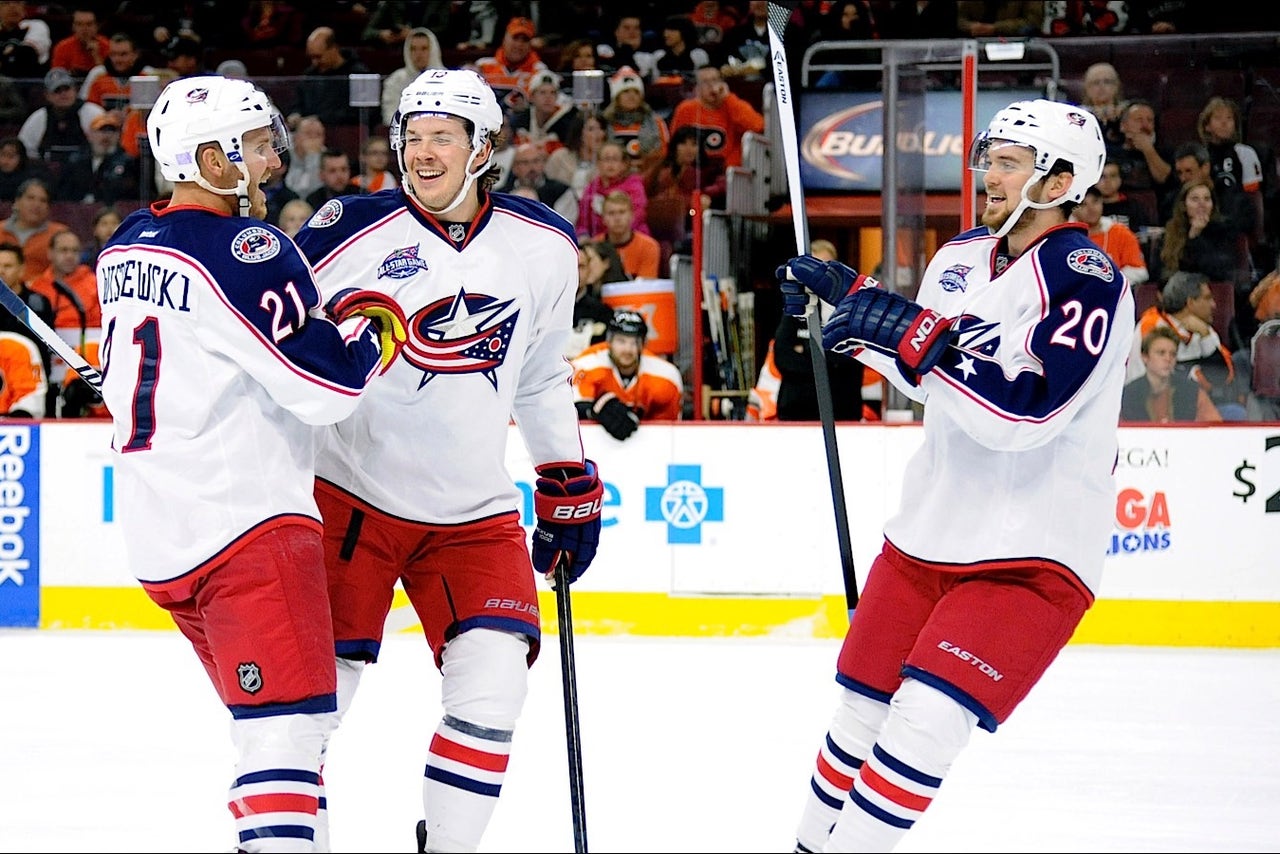 COLUMBUS, Ohio - After some doubt surrounding whether forward Ryan Johansen would play Tuesday night versus the Detroit Red Wings, head coach dispelled that notion quickly. Johansen was in his normal spot centering the line between Nick Foligno and Brian Gibbons during rushes.
"I talked to Joe (Johansen) after the skate," said Richards. "He said he felt good and strong. So, he'll play tonight."
Johansen's leg collided with the San Jose goalpost in the waning minutes of Saturday's game and he appeared to shake it off. After having Sunday as an off day, he did not take part in Monday's practice. This led to Todd Richards saying he was questionable for Tuesday's game against the Detroit Red Wings.
Although the Red Wings are still a strong and deep team, their mystique has lost some of its luster. They are no longer looked at as the big brother that comes to Columbus to bully the little brother. The players in the Blue Jackets locker room have proven that they can play their game with the best teams in the league and come out the other side victorious.
"Based on past history," said Richards about playing Detroit, "and I'm talking just about the rivalry and how Columbus and Detroit have played, it's an easy game to get up for and be ready for. You have to against a team like this.
"It's a big game for us, for our fans and our organization. A lot of it just has to do with them being the Detroit Red Wings and their success. When you look at elite teams and what they've been able to do over the last five or ten years, this is even going back 20 years because they haven't missed the playoffs, these are teams that you have to be ready for and you get up for."
Big brother may be in town, but little brother is growing up. The Blue Jackets respect the Red Wings, but they no longer fear them.
Defenseman Connauton claimed
The Blue Jackets have claimed defenseman Kevin Connauton off waivers from the Dallas Stars. The Edmonton, Canada native has played eight games for the Stars this season, going 0-2-2 (+4). He's a left-handed shot that was drafted by the Vancouver Canucks in the third round (82 overall) in the 2009 draft.
Hockeysfuture.com has labeled him as having patience and poise when in possession of the puck with the ability to make plays from the blue line.
Frederic St. Denis has been assigned to the Springfield Falcons (AHL) to make a roster spot for Connauton. The club has their full complement of 23 players on the roster.
This and that
The Detroit Red Wings will be without Pavel Datsyuk for Tuesday night's game against the Blue Jackets. Datsyuk (groin) did not make the trip to Columbus.
The team activated forward Matt Calvert off Injured Reserve Tuesday. Calvert is 1-1-2 in nine games for the club this season. This gives coach Todd Richards options moving forward with healthy bodies coming back on the rostrer.
Blue Jackets projected lineup
Forwards:
Foligno / Johansen / Gibbons
Hartnell / Jenner / Atkinson
Wennberg / Anisimov / Cracknell
Boll / Chaput / Tropp
Defense:
Johnson / Prout
Leopold / Savard
Wisniewski / Erixon
Goal: Bobrovsky with McElhinney as backup.
---