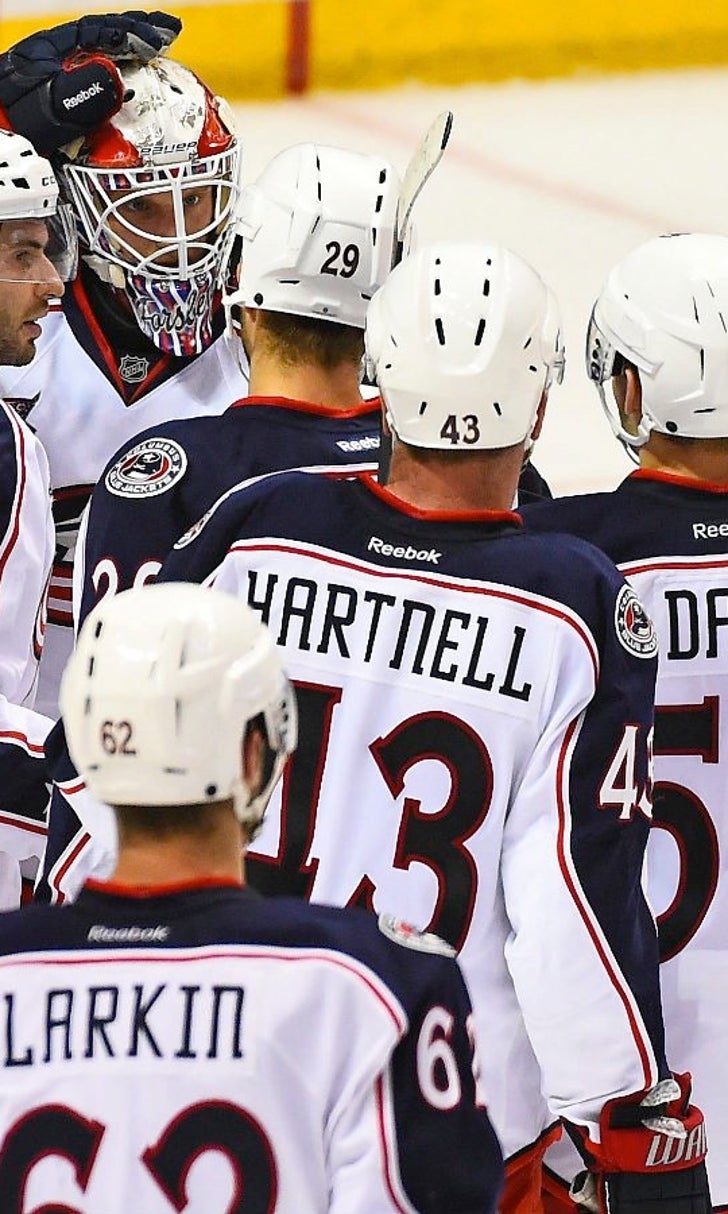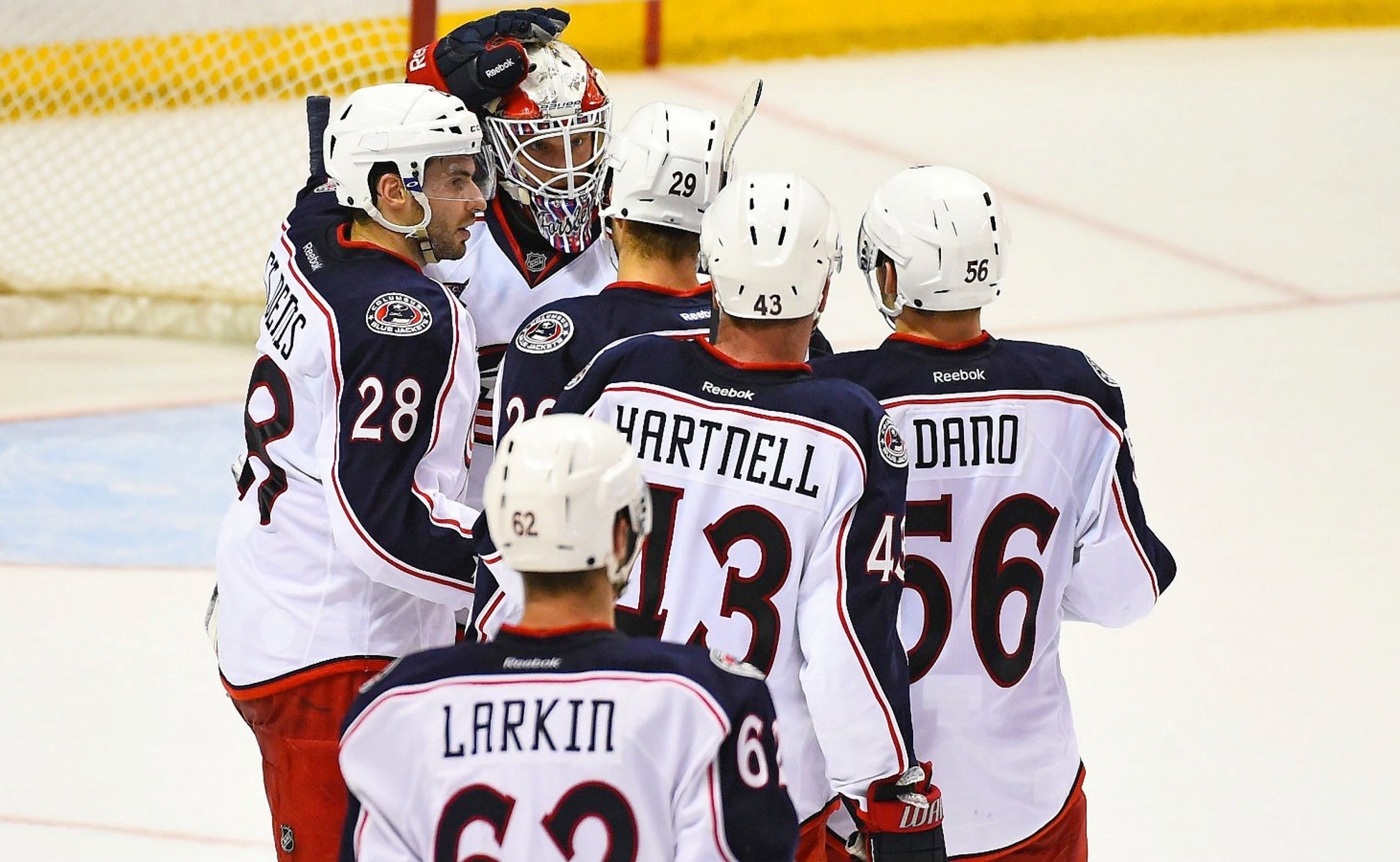 Crashing the Net: Getting through the 'dog days' of camp...
BY foxsports • September 28, 2014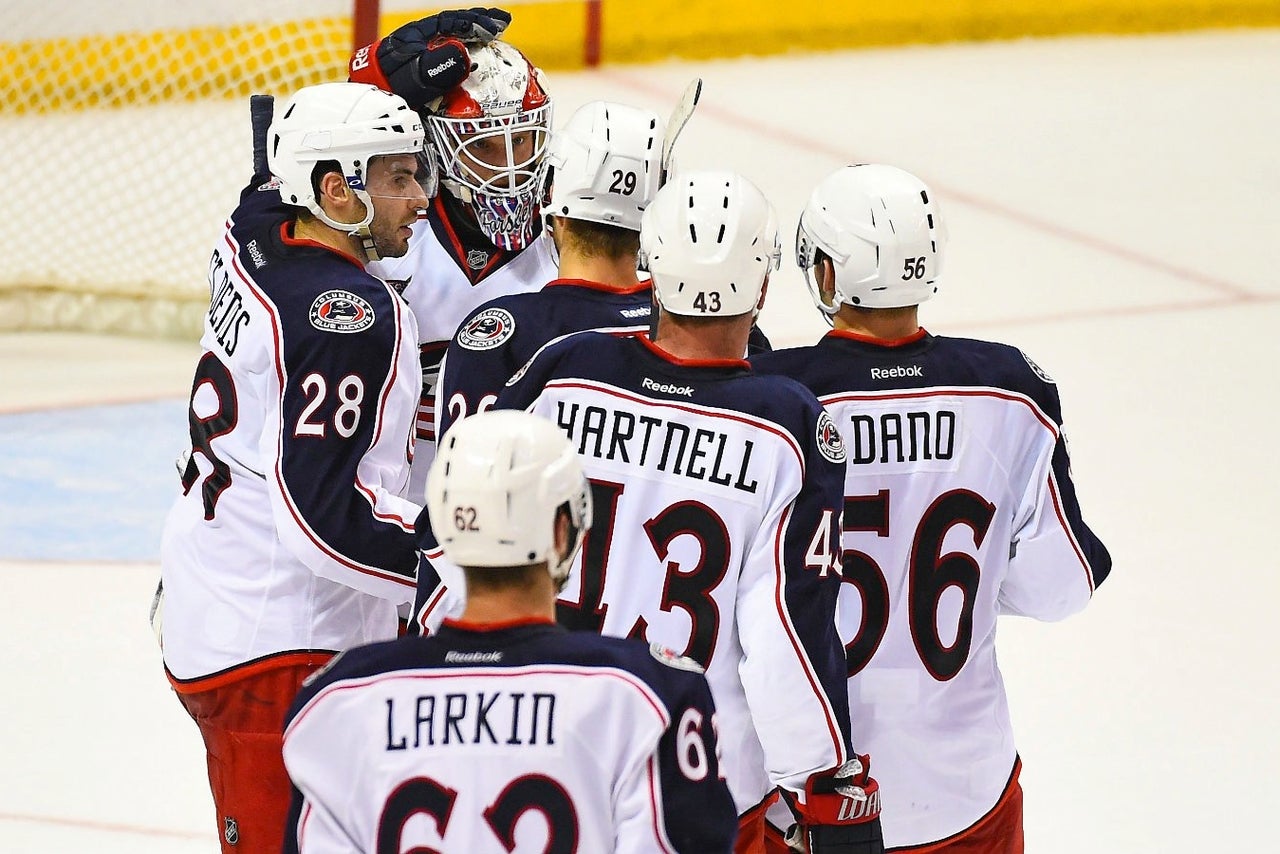 Columbus, OH -- The "Dog Days of Summer" have reintroduced themselves to training camp as the Blue Jackets go through the mid-point of the preseason. Whether it's managing the potential for injury or giving the guys a little extra motivation during practice, Columbus head coach Todd Richards is riding herd on the players.
"I think that the NHL guys that are here", said Richards, "you're at a point where everyone talks about the dog days of February, when you're in the middle of the season, finding energy and getting yourself ready. It's always easy at the start of the year and it's always really easy at the end of the year, when you're 'in it', to be focused and ready. And it's those 'dog days' that are hard."
"And I think there are 'dog days' in camp. When you get ten days into camp, right around the range that we're at because it's been hard, guys are itching for the first game. Some of it is getting down to your team, getting down to your group and starting to work on things."
With the team sitting at 36 players after today's roster cuts, more cuts are expected after the game in Nashville tomorrow.
"Again, we have to get to that", he said, "and we'll probably get to that, or really close to that, after tomorrow's game."
Richards said that he wants to get down to that group soon in order to maximize the practices he has left with the guys that will start the season in union blue. With 11 days until the opening game in Buffalo on October 9, that doesn't leave much time.
Lineup versus Nashville
A veteran lineup will travel to Music City to take on the Predators tomorrow night. It is expected that Bobrovsky and McElhinney will go play the full 60 for the three remaining preseason games.
Forwards: Artem Anisimov, Cam Atkinson, Jared Boll, Michael Chaput, Jerry D'Amigo, Nick Foligno, Scott Hartnell, Simon Hjalmarsson, Boone Jenner, Mark Letestu, Alex Wennberg.
Defensemen: Tim Erixon, Cody Goloubef, Jack Johnson, David Savard, Fedor Tyutin, James Wisniewski.
Goaltenders: Curtis McElhinney, Oscar Dansk.
Murray practices
Second year defenseman Ryan Murray practiced for the first time in camp with the team today. It would seem that his knee is finally giving him the opportunity to get ready for the upcoming season. Richards doesn't think he's quite ready for contact just yet, though.
"Well, it's always good when start to get players back out on the ice," said Richards, "taking part in drills. That's always a positive sign. Ryan was a big part of our team last year and he's a big part of our future. The quicker we can get him back out on the ice playing, the better it is for everyone."
"I haven't ruled him out (for opening night)."
Ryan Johansen?
The contract talks between the Blue Jackets and Ryan Johansen are still at an impasse. Columbus will tout the deal signed yesterday between the St. Louis Blues and Jaden Schwartz (2 years/$4.7M) as something similar to what they want to sign Johansen at. Schwartz had 25-31-56 in 80 games for the Blues last year. #JoeyWatch is in Day 11...
---