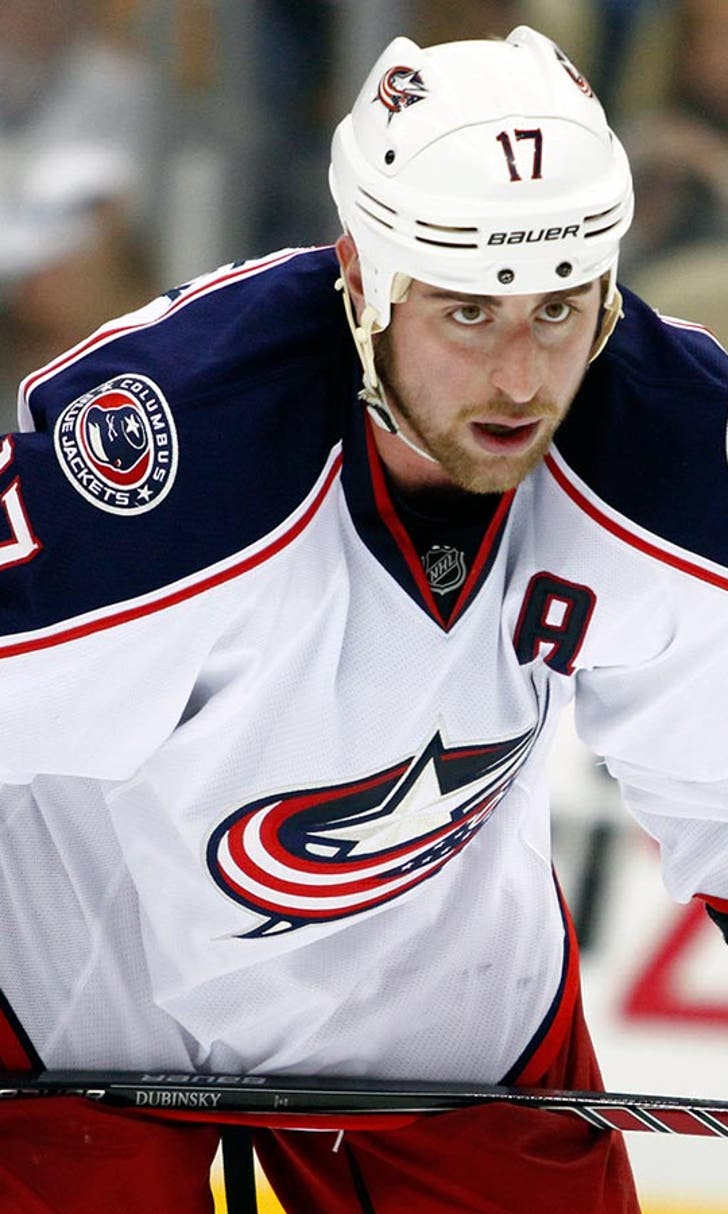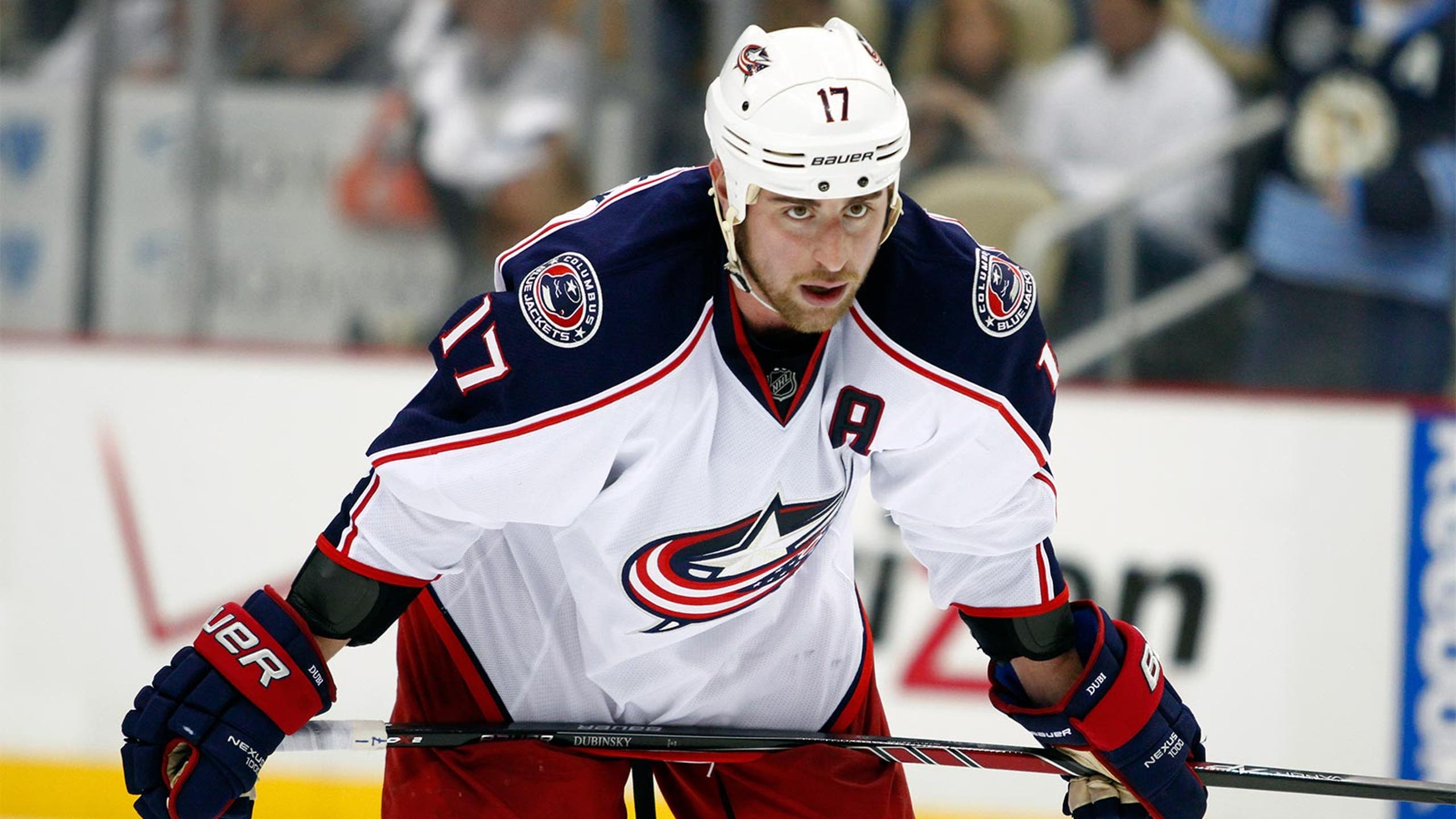 Crashing the Net: Dubinsky's back and Umberger returns
BY foxsports • December 9, 2014
Columbus, Ohio -- After undergoing abdominal surgery prior to the start of the season, center Brandon Dubinsky will make his season debut tonight against the visiting Philadelphia Flyers. Having missed the first twenty-six games of the season, he's more than ready to hit the ice. He was activated off Injured Reserve this morning.
"I'm just going to go out there and play my game," said Dubinsky. "I'll try and be physical and try to get engaged right away, take a hit or give a hit on the first shift."
He will center a line between Cam Atkinson and Matt Calvert, both of whom he is familiar playing with. But first and foremost, he knows that he wants to get his game where it needs to be. The adrenaline will be coursing through his system, but it will take a few games to get the feeling of normalcy back.
"We seem to work well with him (Dubinsky)," said Calvert. "We like to play with the puck in the corners and we like to get it deep. All three of us are good forecheckers, so I think it's a good mix."
"I came back from the same surgery Dubi did last year, and you're a little slow the first few games but he's going to be raring to go. It's going to be exciting to see him and have him on our line."
In 76 games last year, Dubinsky went 16-34-50. He was a major factor in shutting down Sidney Crosby during the Blue Jackets first round playoff series with the Pittsburgh Penguins.
"He's excited to be back," said Blue Jackets head coach Todd Richards, "and the rest of the group is excited to have him back. He brings a lot to our team, not only his on-ice play, but his emotion and intensity... it's on the ice, it's on the bench and it's in the room."
This now gives Richards two of his four centers that he had planned to start the season with. Mark Letestu (abdominal surgery - out six weeks) and Artem Anisimov (torn triceps muscle - out two to three months) are both on Injured Reserve. This puts Michael Chaput centering the fourth line and jack-of-all-trades and/or positions Nick Foligno centering Scott Hartnell and Brian Gibbons.
"Depth up the middle," said Richards about what Dubinsky brings to the lineup. "He's a guy that can play in every situation. If you look at guys that drive the team and push the team, he's one of those guys."
Emotions run higher
Tonight marks the return of RJ Umberger to Nationwide Arena for the first time since being traded to the Flyers for Scott Hartnell. Defenseman Jack Johnson knows this will be a physical game between these two teams, although he thinks it will be a bit more emotional for Umberger.
"I think going to Philly was the big deal for Scott (Hartnell)," said Johnson. "For us, it's a huge game because we're trying to catch these guys in the standings."
Johnson also said that he thinks that when a player is traded, it becomes a bigger game for that player when they return to the team that traded them versus playing at home in their own barn.
Blue Jackets lineup (projected)
Forwards: Hartnell / Foligno / Gibbons
Skille / Johansen / Jenner
Atkinson / Dubinsky / Calvert
Tropp / Chaput / Boll
Defense: Johnson / Savard
Leopold / Prout
Wisniewski / Connauton
Goal: Bobrovsky with McElhinney as backup
Scratches: Rychel, Cracknell, Erixon
---