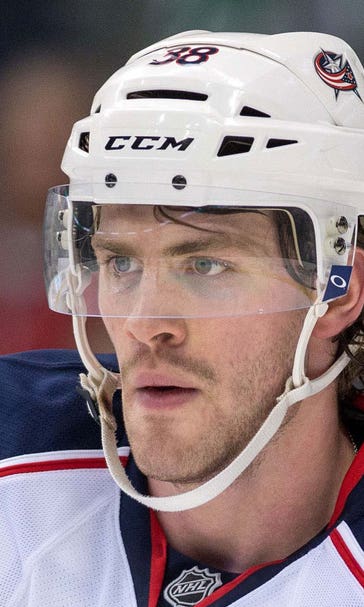 Crashing the Net: Boone on bringing the "boom", Maurice on CBJ
BY foxsports • November 25, 2014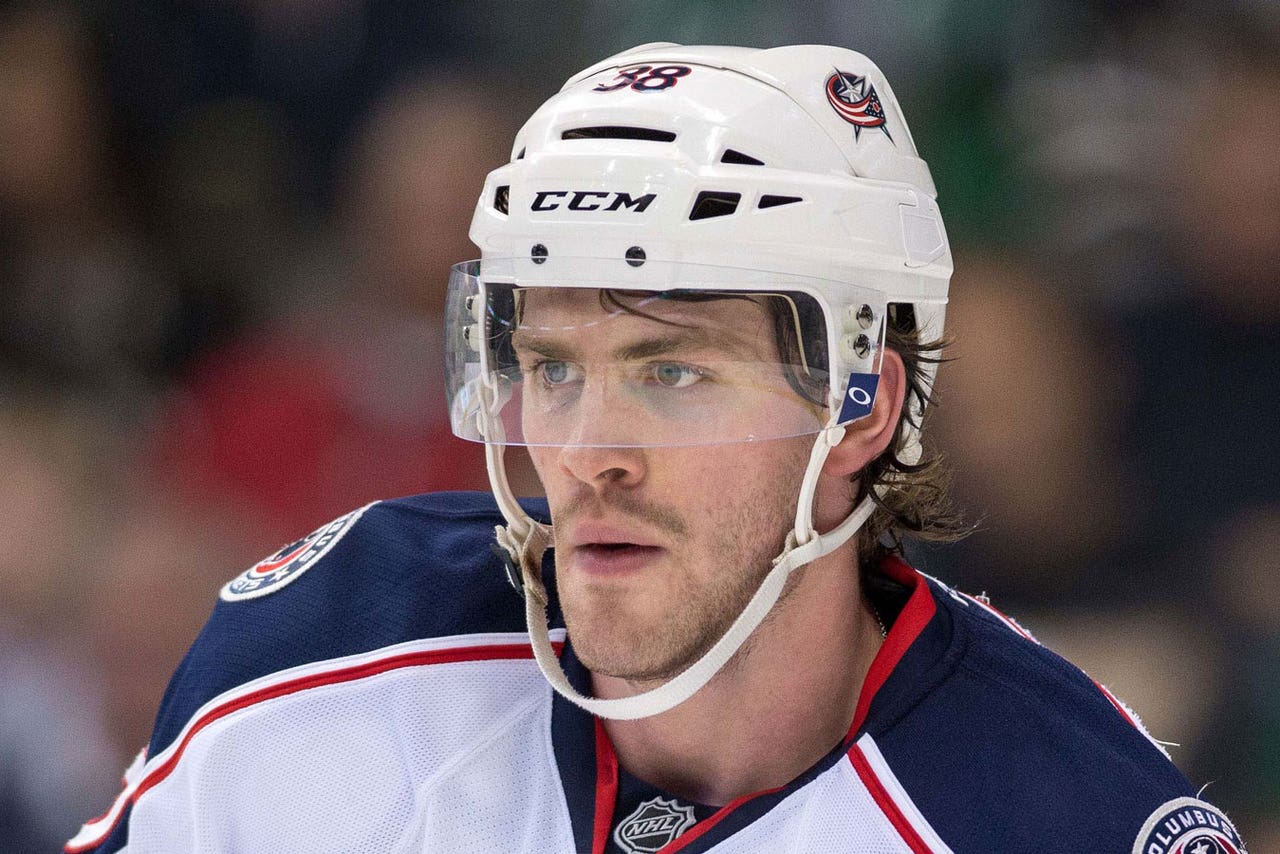 Columbus, Ohio - With the Winninpeg Jets (10-9-3) in town for a pre-Thanksgiving game, will it be feast or famine for the Blue Jackets as they look to end the slide that they are on? A fast start has done them well in the past, especially at home in front of a partisan crowd.
"It comes down to focus and preparation," said center Boone Jenner. "When we have good starts, we usually play well throughout the game. We want to be focused right at the start of the game, and keep that focus. That's something that we could be more consistent at."
Jenner will center a line with Matt Calvert and Jack Skille flanking him against the Jets. Both Calvert and Skille returned to the lineup last week and have played well despite the losses.
"We bring a lot of energy and a lot of speed," Jenner said, "and some physicality. We can get in on forechecks, create some turnovers and make stuff happen down there. We'll be buzzing around and be a hard line to play against."
"That's what we want to do tonight. We want to get in there, establish our game, establish our work ethic early and make it hard on their 'D'. I think we can do that with our speed, tenacity and energy."
These three players have a reputation for being tenacious on the puck. This could be a line of players that gives the Jets fits as they try to work the puck up the ice.
"I'm just looking for those guys to do what they do best," head coach Todd Richards said. "Matty and Jack skate, Boone battles and competes. I'm not looking for anything different than what they've done in the past. When they are at their best, they're forecheckers and tenacious on the puck. So, do those things."
Sounds simple, right?
Lately, keeping it simple has become a recurring theme among the players as they look for ways to get their game back on track. Keeping it that simple might actually work for them. Could this line of Calvert/Jenner/Skille provide the spark to jump-start their season? And does it really matter, at this point, who their opponent is?
"No, it doesn't," said Jenner. "We want to play the same way no matter who the opponent is, no matter what the score is. We want to play that same way and we need to find that game. If we play the way we know we can, no matter who it is in the league, we'll be able to play with them. I don't think we're looking at the schedule too much. We're just focused on getting ourselves prepared and playing the way we can."
This could indeed be a make-or-break game for the Blue Jackets. It all comes down to playing the game the way they know how.
Maurice on the Blue Jackets
Winnipeg Jets head coach Paul Maurice knows not to overlook the Blue Jackets as they attempt to turn their season around. He expects 'Blue Jackets hockey' when the puck drops at 7 p.m.
"We're not that far up the food chain that we're overlooking anybody," Maurice said. "The sheer number of injuries and the people they had is catastrophic for any team. They've got a few guys back and they've been through it now, mentally and emotionally. I think they're going to give us the 'Columbus Blue Jacket game', which is a hard forecheck, physical, grinding game with lots of energy. I expect a real tough, tight game here tonight."
Richards on carrying the play
The team's best players were not their best players in Saturday's loss to the Philadelphia Flyers. At this point, Richards wants -- and expects -- to see somebody step up and take the bull by the horns.
"You're always looking at somebody. It can be anybody at any point. When we talk about leadership, anyone can lead. It doesn't have to be the guys with A's on. You don't have to sit and wait for them to go out and do it. It can be one guy or it can be a group of guys. What we need is a collective group coming together.
"You try to get everybody to drive it, but I know that's not going to a happen every night. So you look at who is going to drive it. Who's going to drive it tonight? Is it Ryan (Johansen)? Are we waiting for Ryan to do it? Are we waiting for a guy like Jared Boll to out and do it and get us physically into the game? To me, it's all wrong if we're sitting and waiting for somebody else to do it. You've got to take it upon yourself when you're going over the boards to say, 'I'm going to help drive this thing.' "
Blue Jackets projected lineup
Forwards: Hartnell / Johansen / Foligno
Calvert / Jenner / Skille
Atkinson / Anisimov / Gibbons
Tropp / Wennberg / Boll
Defense: Johnson / Prout
Wisniewski / Connauton
Leopold / Savard
Goal: Bobrovsky, with McElhinney as backup. F Cracknell and D Erixon appear to be healthy scratches.
---