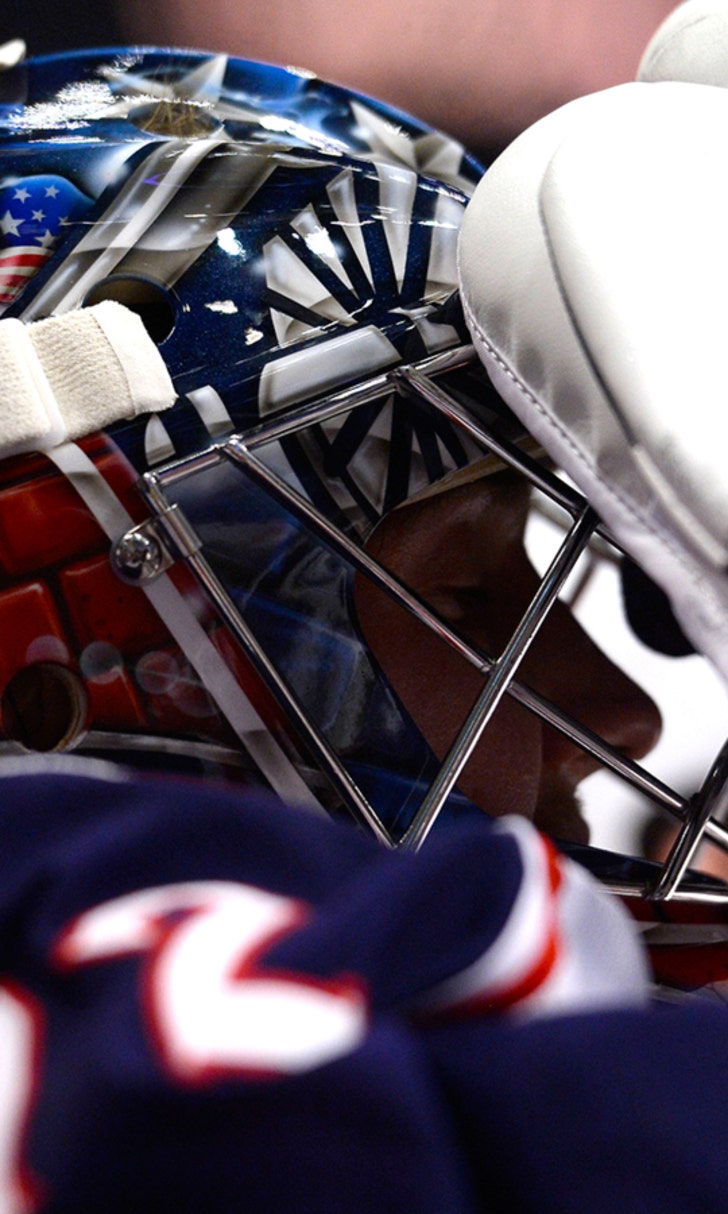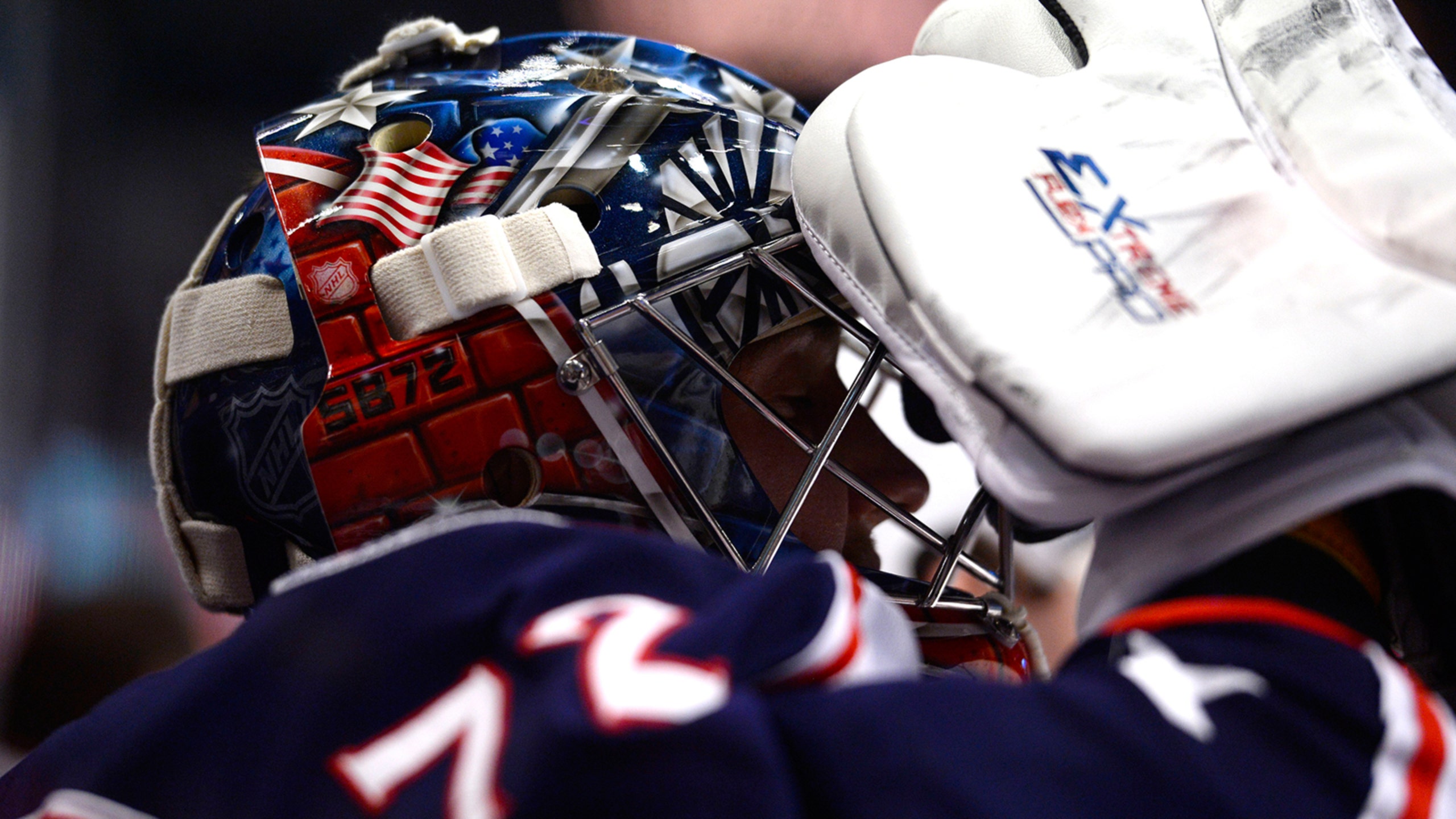 Crashing the Net: Bobrovsky off IR, Clarkson's debut and more
BY foxsports • February 28, 2015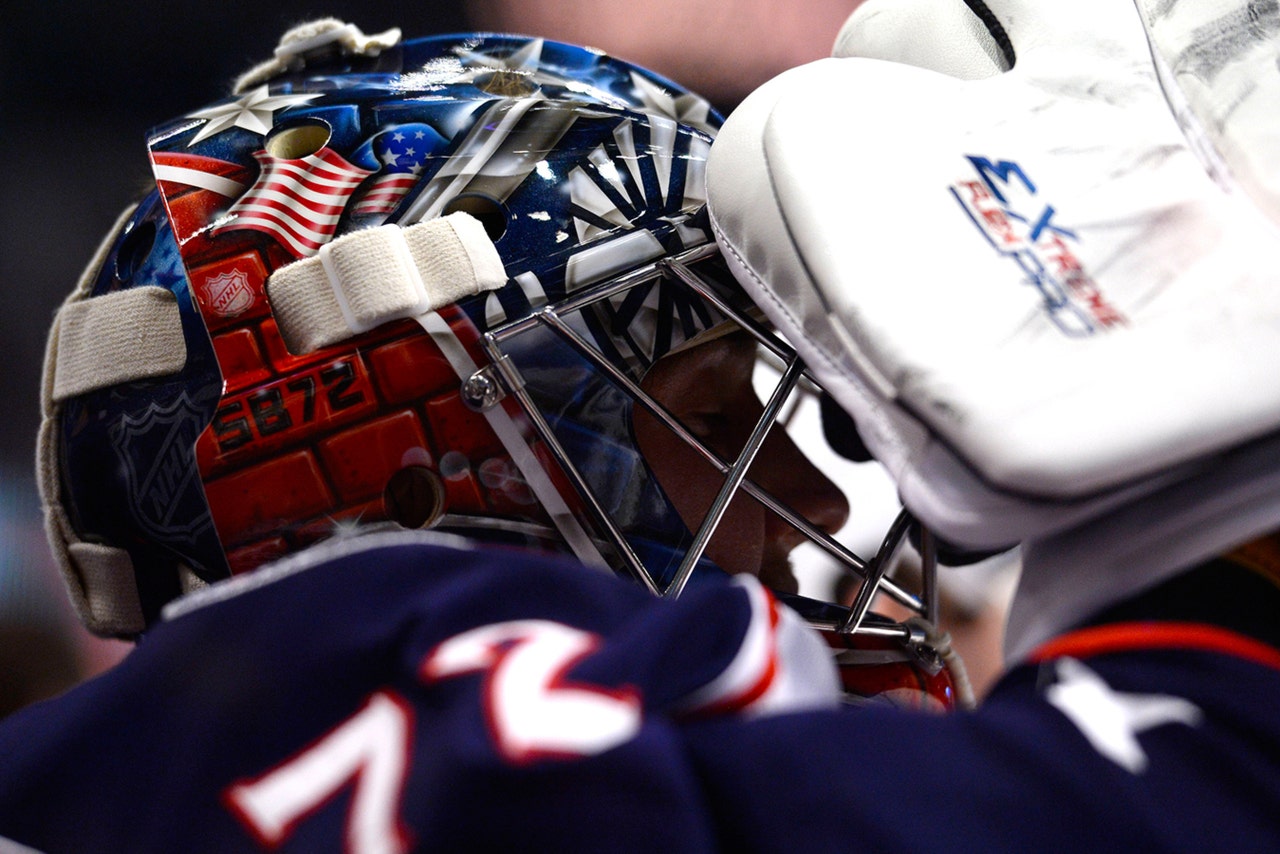 COLUMBUS, Ohio - The Blue Jackets held an optional skate this morning in advance of the 5 p.m. start against the visiting New Jersey Devils. Seven players, including newly acquired right wing David Clarkson, and goaltending coach Ian Clark took to the main ice.
Joining the coach and Clarkson on the ice were Brian Gibbons, Marko Dano, Cody Goloubef, Dalton Prout, Jordan Leopold and Sergei Bobrovsky. Head coach Todd Richards said that Bobrovsky will back-up Curtis McElhinney in net tonight.
Clarkson, relegated to the fourth line in Toronto, will make his Blue Jackets debut on the top line with Ryan Johansen and Nick Foligno against his first NHL team, the New Jersey Devils.
"I don't know if it's a sign or what," said Clarkson, "but I played most of my career there. It's a little strange to come here and play my first game against them, for sure. I'll get this first game underneath me and then go from there."
But amid all the hubbub of Bob returning and Clarkson making his debut, Richards also revealed that center Brandon Dubinsky is out indefinitely with a concussion suffered Thursday night in the 5-2 loss to the Montreal Canadiens.
Dubinsky left the ice after only two shifts and scoring a goal Thursday. He was held out of the remainder of that game due to head and neck soreness. Although he started to practice Friday morning with the team, he soon left the ice, was examined by doctors and diagnosed with a concussion.
With the new round of injuries, Clarkson is skating higher in the lineup than maybe was planned initially. His style lends itself to a third line winger that will give you 15-17 minutes every night, park himself in the dirty areas around the net, score some goals and isn't afraid to drop the mitts when needed. In short, you know what to expect from him.
"It's what I've done my whole career," he said of what fans should expect from him. "It's finishing my checks, being good in front of the net and obviously sticking up for teammates when I have to. That's the way I played in New Jersey and I have to get back to that."
There are many, both here and in Toronto that think he's a really bad player. The reality is that he was misused by the Maple Leafs in trying to make a square peg fit a round hole. Was he the second coming of Wendell Clark, as many perceived him to be? Not by a long shot. But his gritty style of play should mesh rather nicely with the identity that has been forged in Columbus.
"This is a hard-working team," Clarkson said. "Working hard, not giving up and being hard in front of the net are all the little things are things I was taught in Jersey. We were very good defensively and we were always working hard. That's something that I'll bring in here."
Richards has an idea of what to expect from Clarkson tonight. "He's been around enough," he said. "The systems when you play hockey, going from one team to another, are relatively close, if not similar. He'll come in and be fine."
Bobrovsky is back
Goaltender Sergei Bobrovsky was activated off the Injured Reserve list today and will back-up Curtis McElhinney tonight versus the New Jersey Devils. Bobrovsky had missed the past 15 games, as well as the NHL All-Star Game, with a groin injury. Goalie Oscar Dask has been reassigned to the Springfield Falcons.
Prout and Gibbons return
Defenseman Dalton Prout, after missing the last nine games with an upper-body injury, returns to the lineup against the Devils tonight. He'll be paired with Cody Goloubef on the third pairing. Brian Gibbons, after being recalled from the Springfield Falcons yesterday, will play on the third line with Artem Anisimov and Marko Dano.
Projected Lineup
Forwards: Foligno / Johansen / Clarkson
Hartnell / Wennberg / Atkinson
Gibbons / Anisimov / Dano
Tropp / Letestu / Boll
Defense: Johnson / Savard
Tyutin / Wisniewski
Goloubef / Prout
Goal: McElhinney with Bobrovsky as back-up
Scratched: Leopold, Connauton, Dubinsky (pending move to IR)
---