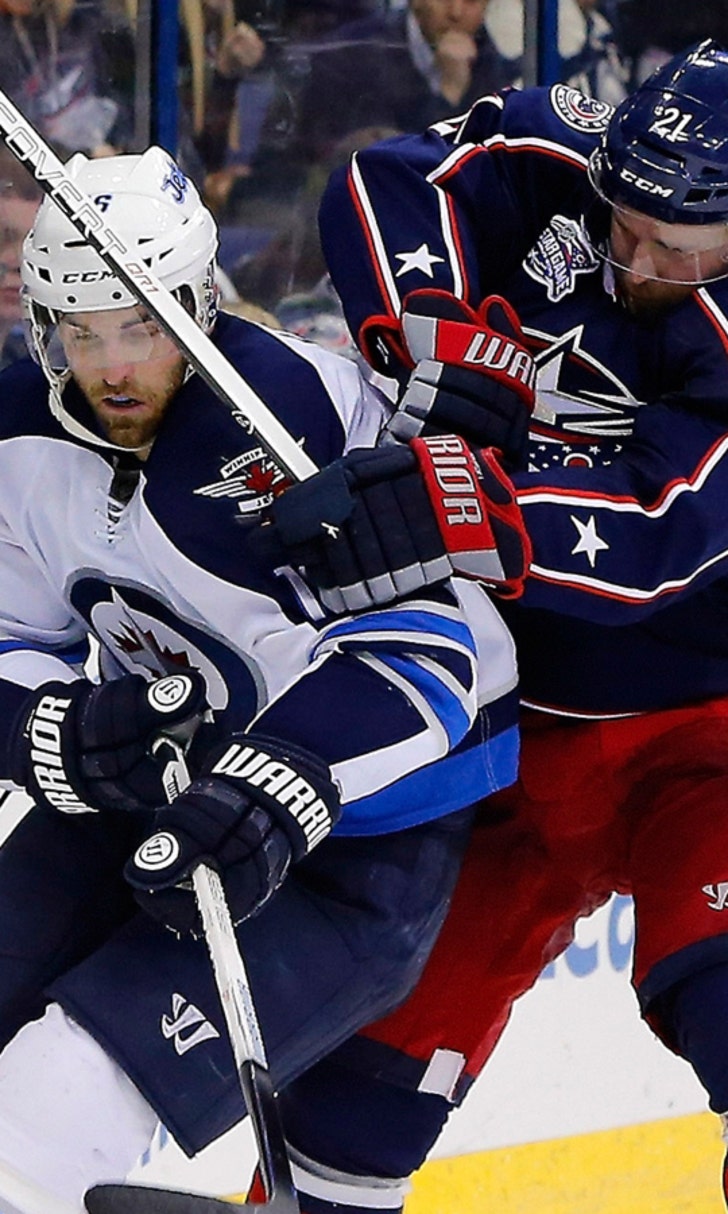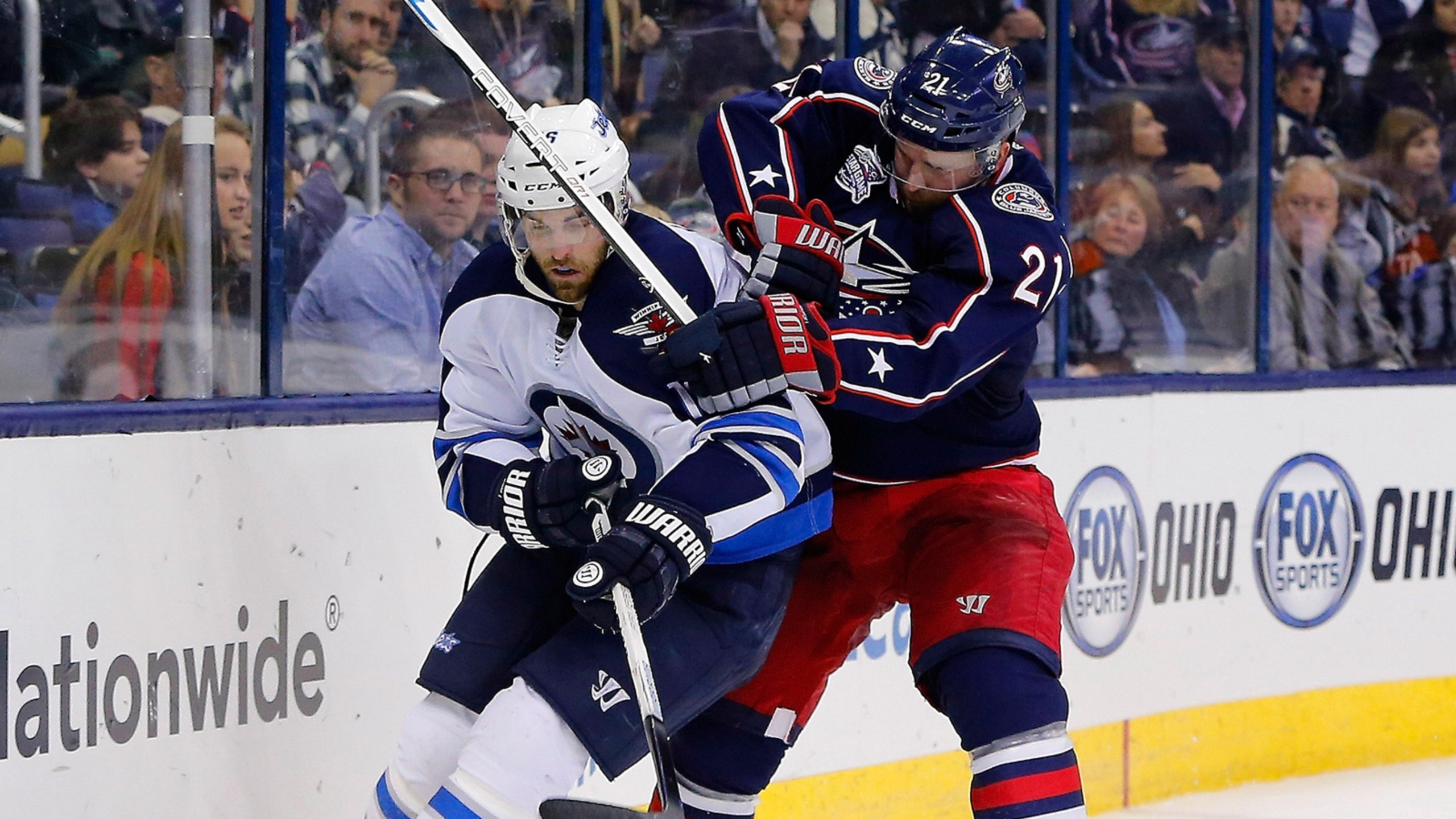 Crashing the Net: Blue Jackets still want to improve to keep streak alive
BY foxsports • December 18, 2014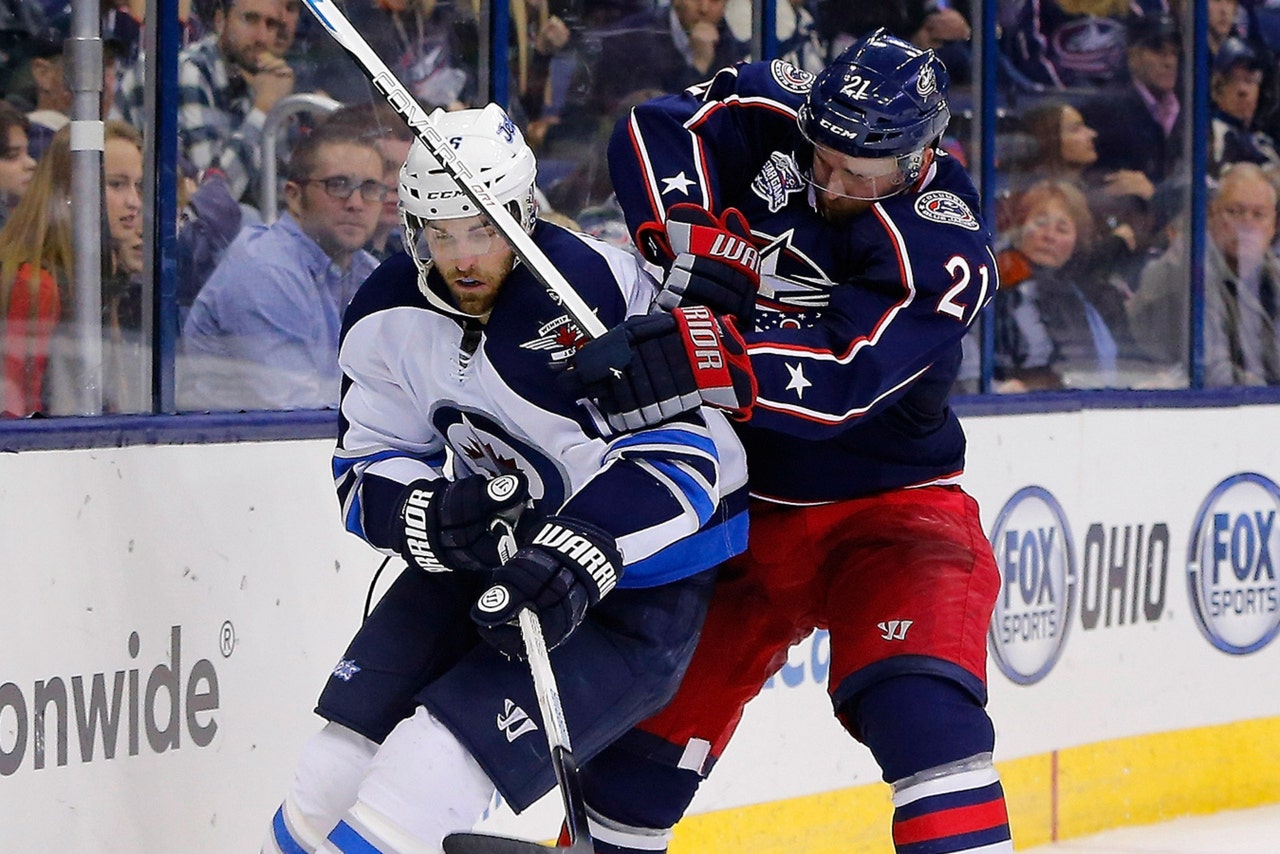 Columbus, Ohio - While they are cognizant of the fact that they've won seven consecutive games, don't expect them to be jumping for joy. In fact, they have a downright workman-like attitude about going for eight wins in a row.
Coming off their most complete team effort in the 1-0 shootout win in Detroit, they look to improve upon that performance tonight against the Washington Capitals.
"I'd like to improve in every aspect, if we can," said head coach Todd Richards. "We did a good job in the way we skated and the way we defended. We still have to find ways to create more offense. But when we're defending and competing, generally that leads to more offense."
The Blue Jackets blue line give all the credit to their forwards for the recent success they've enjoyed. They know that goalie Sergei Bobrovsky has been outstanding, but it's the forwards playing a two hundred foot game and helping out defensively that has been the difference.
"When the forwards play well," defenseman James Wisniewski said, "the defense plays well. When we see them working hard and pressuring the puck it allows us to stay up and eliminate the time and space. So, everything goes hand in hand. It's all about working as a team, as a group."
Against the high-powered offense of the Washington Capitals, led by Alex Ovechkin, limiting their chances will be one of the keys to extending their streak. Playing cohesive 'Blue Jackets hockey' will get them the result that they want.
"That's going to be a key to our game tonight," said defenseman Fedor Tyutin. "We'll try to keep in check their highly skilled forwards. If we do a good job on their best players, it will help to get us a win."
Staying disciplined and out of the penalty box will also be key for Columbus. "Staying out of the box," said Richards, "gives us the best opportunity to win." They've been getting better at this and by doing so, they will limit one of the NHL's most potent power plays. They don't want to get in a hole early and have to chase the game. Playing their simple, predictable game is what they are striving for.
"They have a highly skilled group over there," said center Boone Jenner of the Capitals, "and they've been playing well as of late. I think if we have tight checking and not give them too much time and space, we'll be successful."
The Blue Jackets look to make it eight consecutive wins tonight and tie a franchise best winning streak set last January. Once again, it's the proverbial four-point game against a divisional opponent. For this team, incrementally gaining ground is what it will take to get back into the playoff conversation.
Orpik knows Jackets
Washington defenseman Books Orpik is familiar with the Blue Jackets, having played against them in the first round playoff series as a member of the Pittsburgh Penguins.
"I got a real good look at them last year in the playoffs," Orpik said. "They're real physical. Even when they had a lot of guys missing, they had really good structure to their game. The biggest compliment I can give them is that they're consistent.
"When you watch them play, it's tough to tell whether they're winning or losing. And that's because they don't really deviate from their system or structure. They just keep rolling their four lines and their 'D'. And we all know how well Bobrovsky is playing. He's not giving up much right now."
He and his Capitals teammates have talked about how they anticipate the intensity and physicality to be ramped up going into tonight's tilt. He knows that the Blue Jackets are getting healthy and winning seven in a row has given them confidence. With both teams on the outside looking in at the playoffs, this should be a spirited affair.
Blue Jackets lines (projected)
Forwards: Skille/Johansen/Jenner
Atkinson/Dubinsky/Calvert
Morin/Foligno/Gibbons
Tropp/Chaput/Boll
Defense: Johnson/Savard
Tyutin/Prout
Wisniewski/Connauton
Goal: Bobrovsky
---