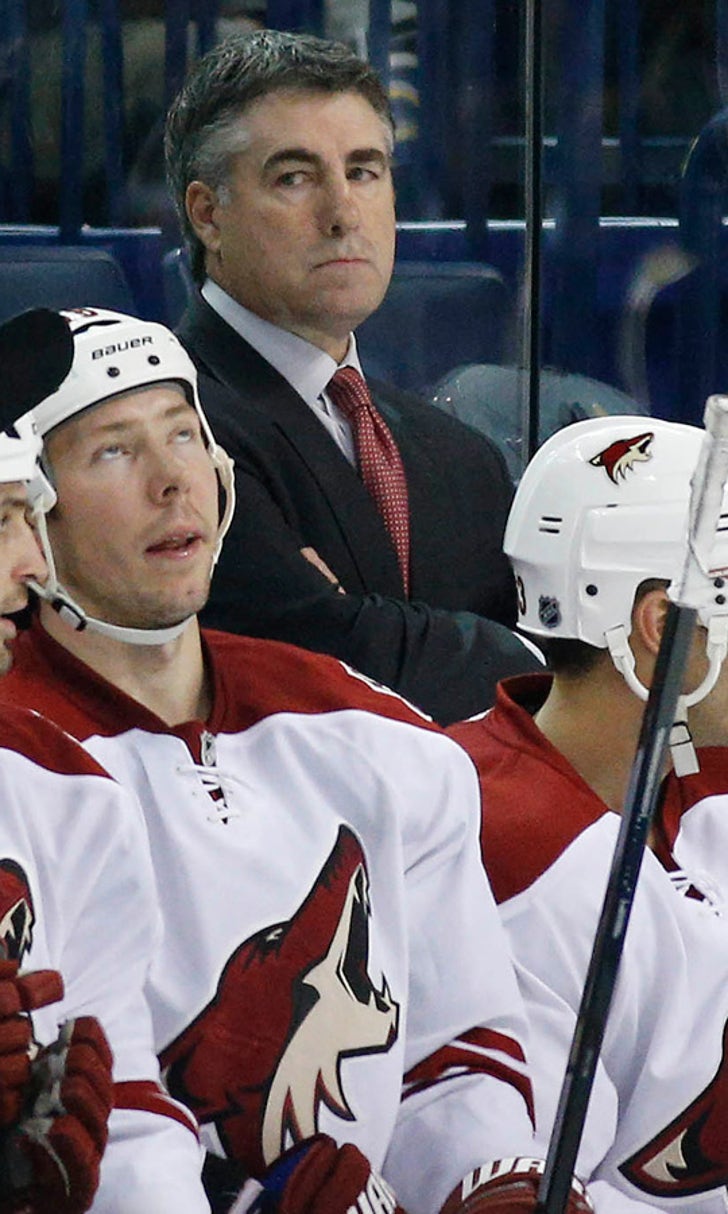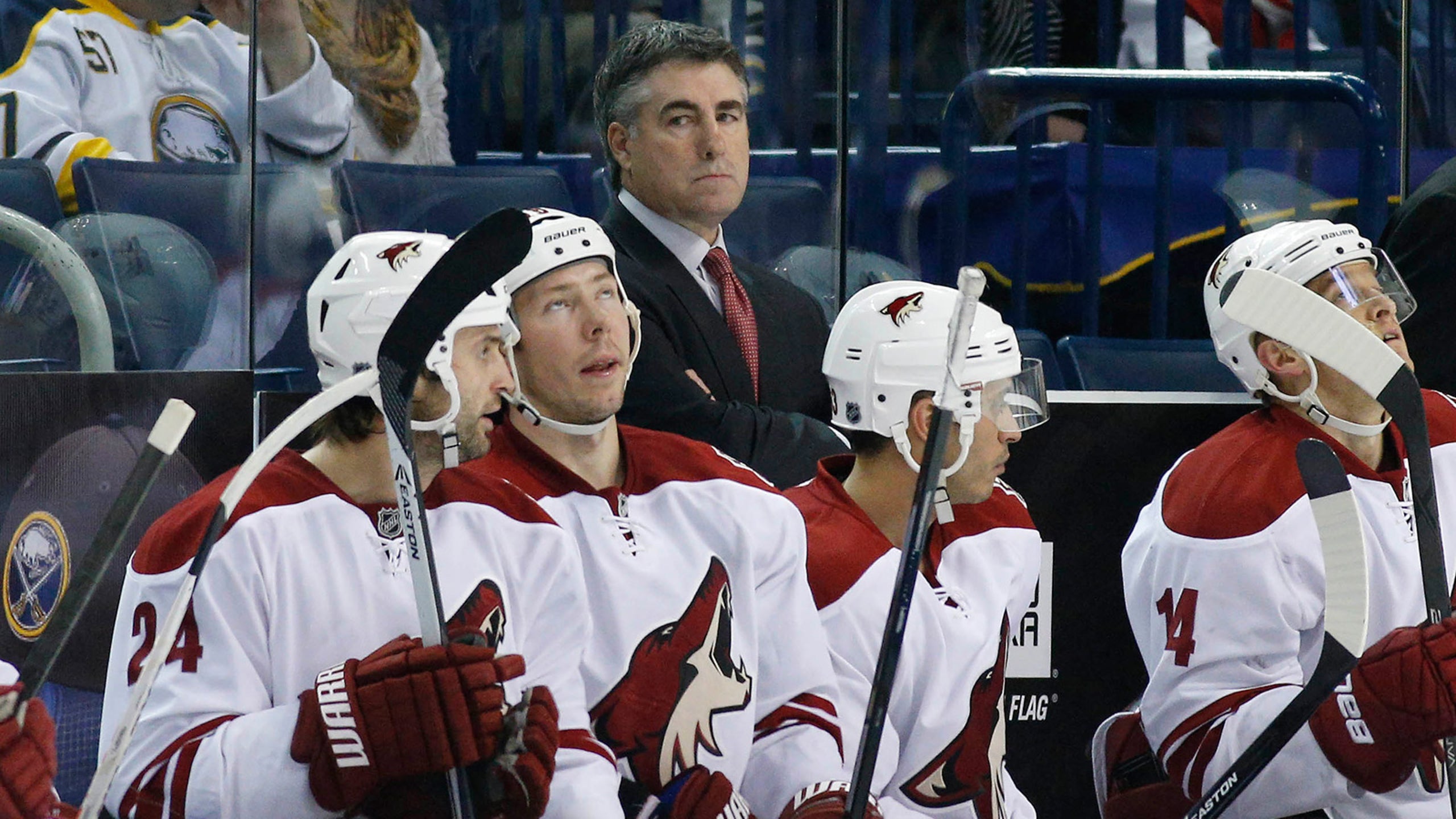 Coyotes must look inward to solve their deficiencies
BY foxsports • January 21, 2014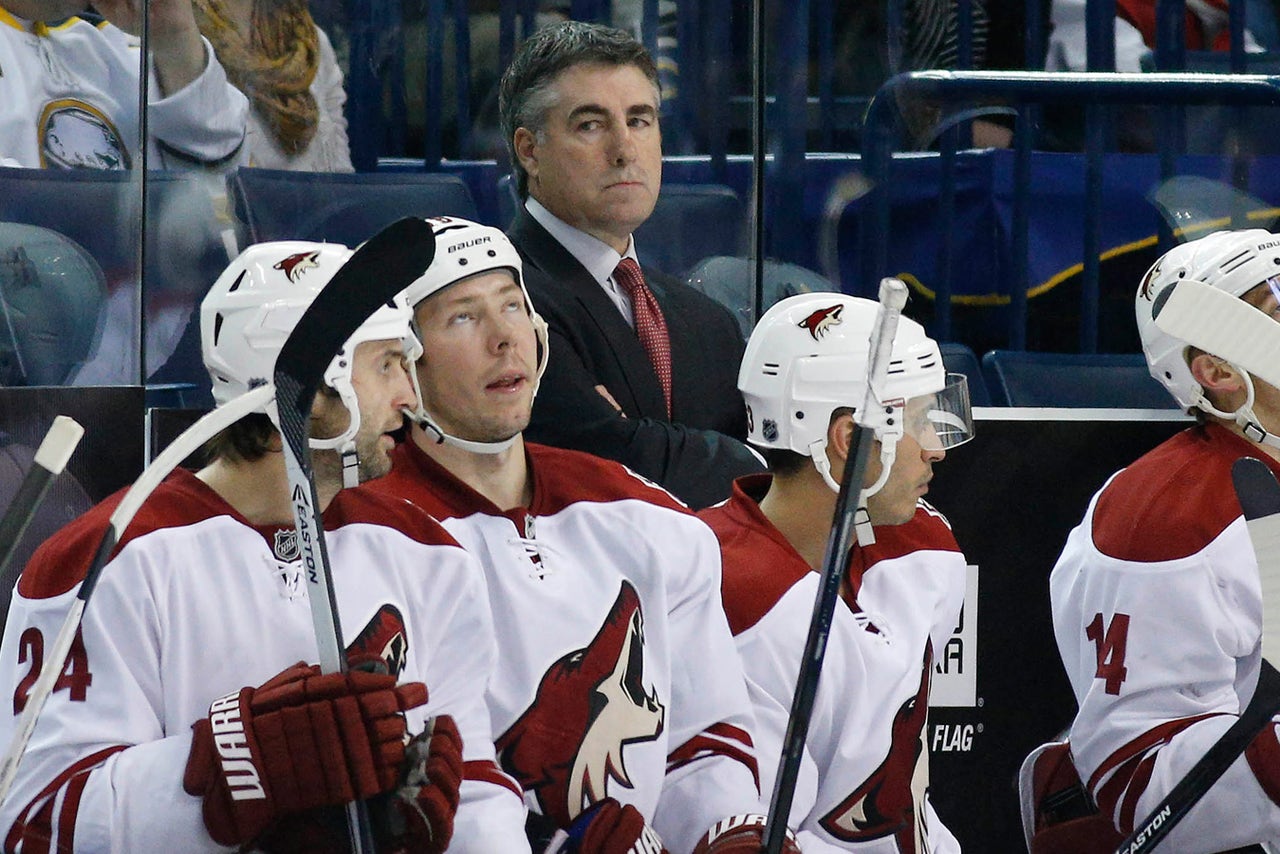 SCOTTSDALE, Ariz. -- With Game No. 50 set for Tuesday in Calgary, we can all agree on a few things about the Phoenix Coyotes.
They need veteran help along the blue line, they need a better offensive option for their second line left wing, and those turnovers and defensive-zone lapses go hand-in-hand with inconsistent goaltending and a poor penalty-killing unit.
But if general manager Don Maloney is correct and there will be no trades available before the Olympic break that would make the Coyotes better without hurting their long-term prospects -- financially or prospect-wise -- then those aforementioned shortcomings will have to be shortcomings the Coyotes improve from within.
Can the Coyotes be a better defensive team through better decision-making and better structure? Sure, but they might not reach the level they did two years ago without veterans Adrian Aucoin and Michal Rozsival to settle things down on the back end and provide some grit.
Can Mike Smith steal a few more saves than he has this season? Sure, but maybe not as many as he did two years ago when the defense in front of him was better.
One thing the Coyotes might be able to solve, however, is something coach Dave Tippett has been talking about recently. They need their best players to be their best players at both ends of the ice, and that has been a problem since the New Year dawned.
Aside from Smith (and excluding Zbynek Michalek, since he just returned), those players are captain Shane Doan, forwards Martin Hanzal, Radim Vrbata, Mike Ribeiro, Mikkel Boedker, Antoine Vermette and defensemen Oliver Ekman-Larsson and Keith Yandle.
The chart below shows the performance of those eight players in the 10 games since the New Year dawned. Not surprisingly, the Coyotes are 3-7 in those games. They failed to take advantage of the games they had in hand on teams ahead of them, and they failed to take advantage of the fact that they played eight of those 10 games at home.
New Year's funk
| | | | |
| --- | --- | --- | --- |
| Player | G-A-Pts | Shots | +/- |
| Shane Doan | 1-3-4 | 16 | -3 |
| Martin Hanzal | 3-4-7 | 19 | +1 |
| Radim Vrbata | 0-6-6 | 31 | Even |
| Mike Ribeiro | 2-2-4 | 14 | -1 |
| Mikkel Boedker | 3-4-7 | 21 | -3 |
| Antoine Vermette | 2-1-3 | 26 | -5 |
| Oliver Ekman-Larsson | 2-2-4 | 22 | +1 |
| Keith Yandle | 0-6-6 | 30 | -10 |
In Doan's defense, he isn't up to full speed as he tries to rebound from a brutal battle with Rocky Mountain Spotted Fever.
"He's got lots of try in him, but we knew this was going to be a process that we had to go through to get him up and running," Tippett said.
On the flip side -- and you'll hear this from many professional athletes -- Doan chose to return, so he will not offer up excuses.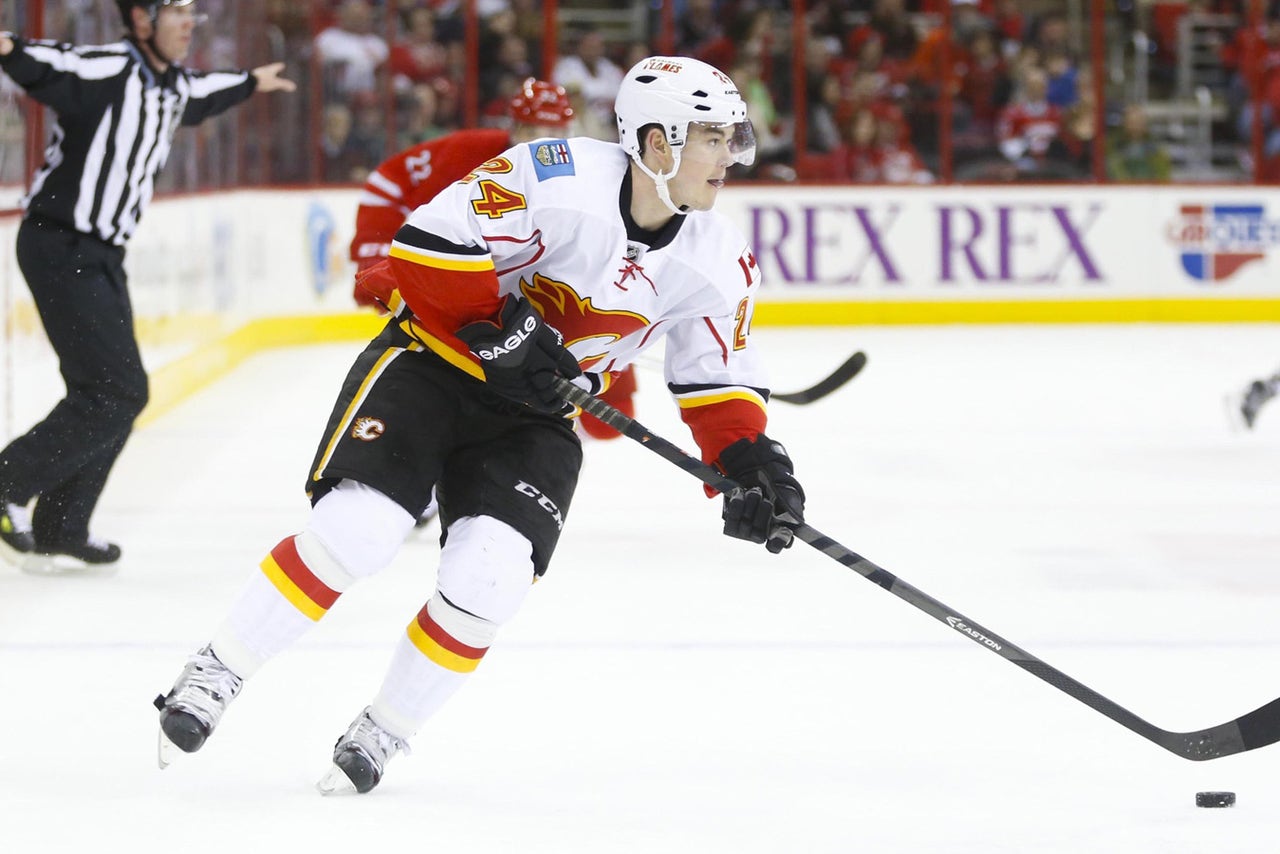 Coyotes at Flames
When: Wednesday, 7:30 p.m.
Where: Scotiabank Saddledome, Calgary
TV: FOX Sports Arizona Plus
Records: Calgary 16-27-7; Phoenix 23-17-9
Scouting the Flames: Calgary has just five points in its last 10 games (2-7-1) and the problems are myriad. The Flames have scored 15 goals in those 10 games while giving up 33. The power play unit is ranked 28th in the NHL (13.2 percent), the penalty kill is ranked 22nd (79.8), and the Flames are a league-worst 7-14-3 at home. Calgary committed to a rebuild late last season, and the early stages of that decision are in full effect. Left wing Jiri Hudler leads the team with 13 goals and 40 points. D Kris Russell and F David Jones returned to the lineup Monday in San Jose. Russell missed 13 games with a knee injury; Jones missed eight games with an eye injury. LW Mike Cammalleri (concussion) is on IR, and C Paul Byron left Monday's game with a lower-body injury.
"If I'm playing, I'm playing," he said, noting that he logged 19:30 of ice time and 2:37 on the power play Monday against Toronto. "I didn't get a point. I ended up with two shots. That's completely not acceptable. If I'm playing, I'd better be better than that.
As a whole, the players who log the heavy ice time have not produced like they need to if this team is to push its way into a playoff spot. The Coyotes have scored just 21 goals in their last 10 games, and eight of those have come on the power play.
"If you get the lion's share of the ice time, you'd better be doing what you'€™re told with that and performing the way you should," Doan said.
You can make an argument that this offensive regression was to be expected. The Coyotes' early season fireworks were probably the exception, not the norm, for a group that is still star-challenged when compared to the Western Conference's elite teams like Chicago, Anaheim and San Jose.
Tippett noted Tuesday that the team's best 10-game segment was Games 11-20, when it was winning games and its shooting percentage was "through the roof." Through the roof is usually a statistical anomaly that can't be sustained, but so is through the floor boards, which is where the Coyotes offense has been since the turn of the calendar to 2014.
The good news? The Coyotes are still getting their chances, including Monday's game in which they outplayed the Maple Leafs but couldn't finish.
"We did a lot of good things," Vermette said. "I think we out-chanced them 24-12. That's a lot of scoring chances. And it was a great scoring chances, too.
"I like our chance if we do that every night."
If you view progress through the lens of the last four games, there is plenty to like about the Coyotes' game. Yes, there are still going to be turnovers, defensive lapses and goals Smith would like to have back. That appears to be the character of this team.
But if the Coyotes can improve in those areas while returning to a more reasonable offensive output, there is opportunity to return from this western Canadian trip in a better position.
"That's that fine line that we walk every game," Tippett said.
Follow Craig Morgan on Twitter
---