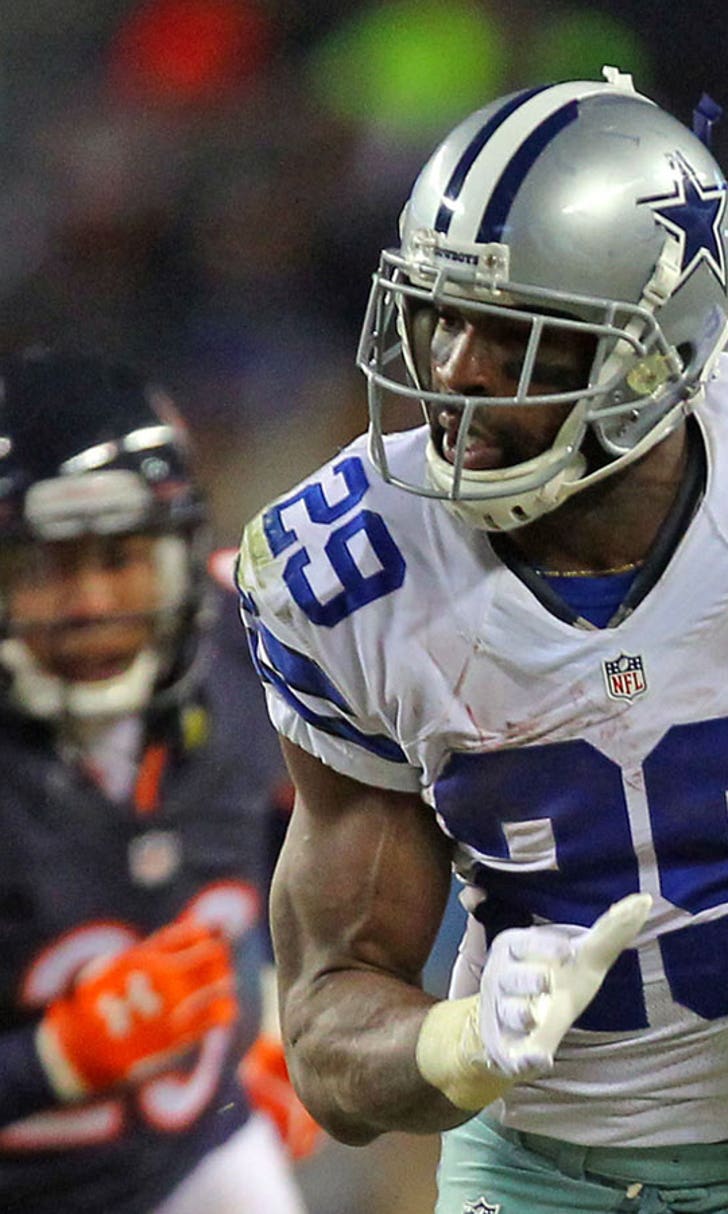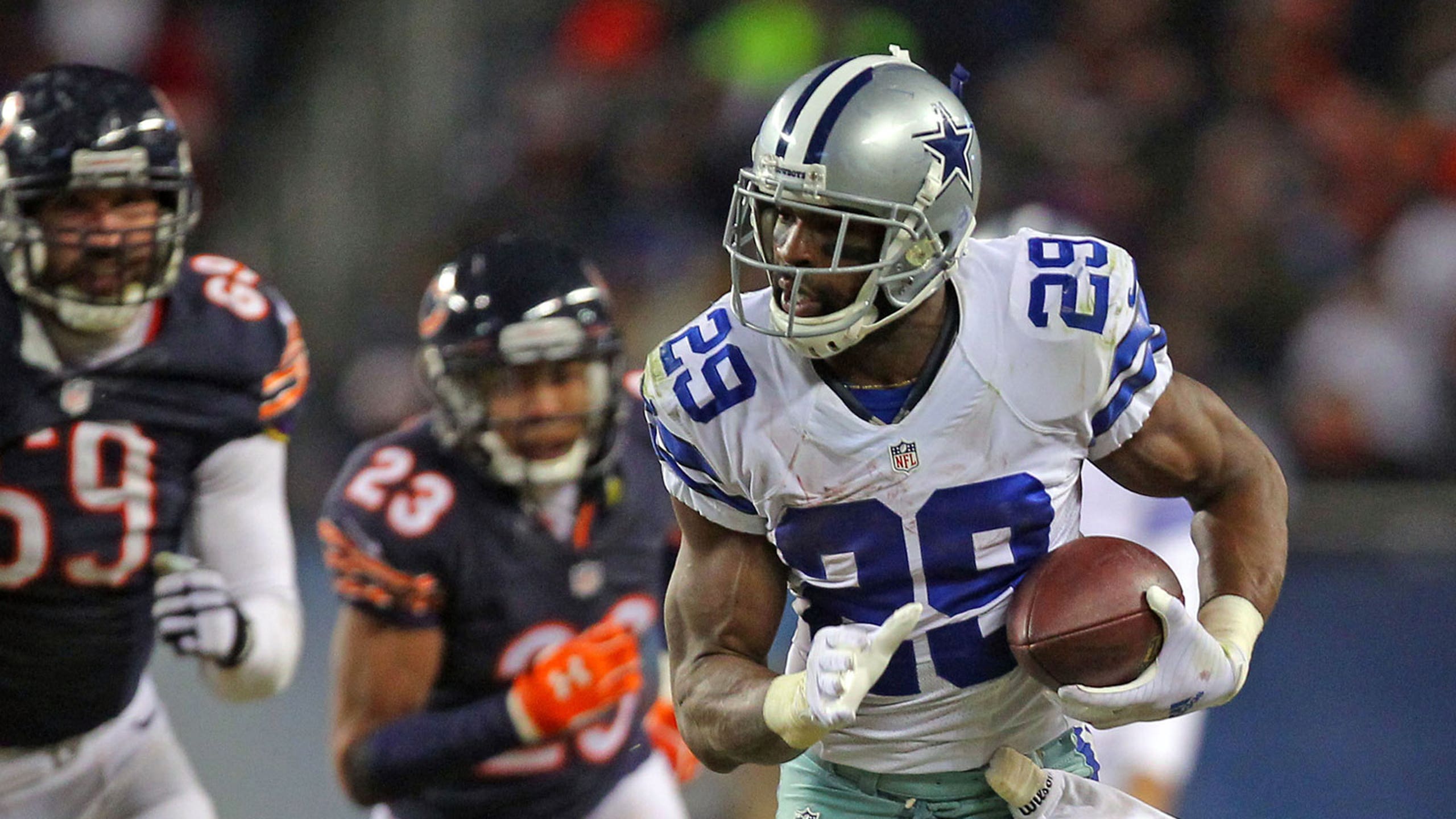 Cowboys' Murray: 'Humbling' to be mentioned in same breath as Emmitt Smith
BY foxsports • December 11, 2014
It's a pretty telling indicator of where DeMarco Murray sits this season that he's even willing to talk about his statistical success at all.
In September and October, when he was chasing Jim Brown's streak of 100-yard games to open a season, he shrugged that kind of talk off. He wasn't much more talkative when he crossed into 1,000-yard territory around Halloween.
With three games left, though, Murray currently boasts 1,606 rushing yards. He's in striking distance of the elusive 2,000-yard season -- something only seven NFL running backs have achieved. And he's all but certain to set the Cowboys' single-season rushing record, surpassing Emmitt Smith's 1995 mark of 1,773.
That was something Murray couldn't as easily ignore.
"Obviously, you've got to respect the best running back ever to play the game. Just to be mentioned in the same breath as him is definitely humbling," he said of Smith. "It's a lot of credit to the O-Line and the coaches who put the game plan together and us as a team. It's definitely not an individual accolade. A lot of people put a lot of work into it, not just me."
Murray has been quick to point out the importance of team all season long. Earlier this season, he purchased iMac computers for his offensive linemen, and he is always ready with a reminder of the object of the game.
"Oh yeah, Super Bowl obviously. It's not just trying to get into the playoffs. It's trying to win it all," he said.
If the Cowboys reach the playoff this season, it'll be the first time in Murray's career – not to mention several other key members of the roster. The importance of that goal makes it easy for him to ignore talk of statistics – regardless of who's bringing them up.
FOX SPORTS DAILY
COWBOYS EDITION
Cowboys News To Your Inbox!
*By clicking "SUBSCRIBE", you have read and agreed to the Fox Sports Privacy Policy and Terms of Use.
"My family knows better than to talk to me about it," he said. "I don't get too much of it. These guys, they talk about it a little bit every now and then. I kind of tune them out."
That's worked just fine for Murray to this point, but his performance will continue to fuel speculation. He's having the healthiest, most productive season of his career in a contract year. Whether it's the Cowboys or another franchise, the odds are good that someone will be willing to pay well for the NFL's rushing leader.
Again, that's not a concern for Murray, who said he opts not to focus on the future because he can't control it.
"I don't live my life like that, to prove anybody anything," he said. "I just go out there and show up and play and I let them decide on what they like and what they don't like."
For a guy who's drawing comparisons to Emmitt Smith, though, there has to be an awful lot to like.
---