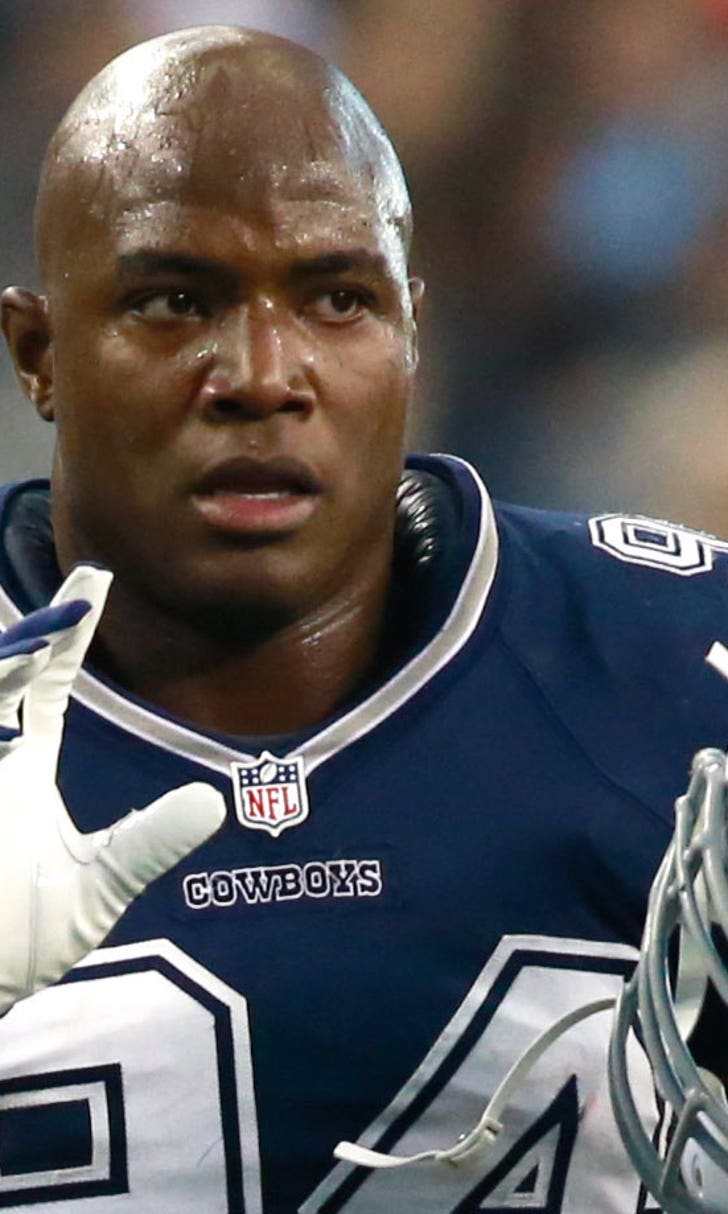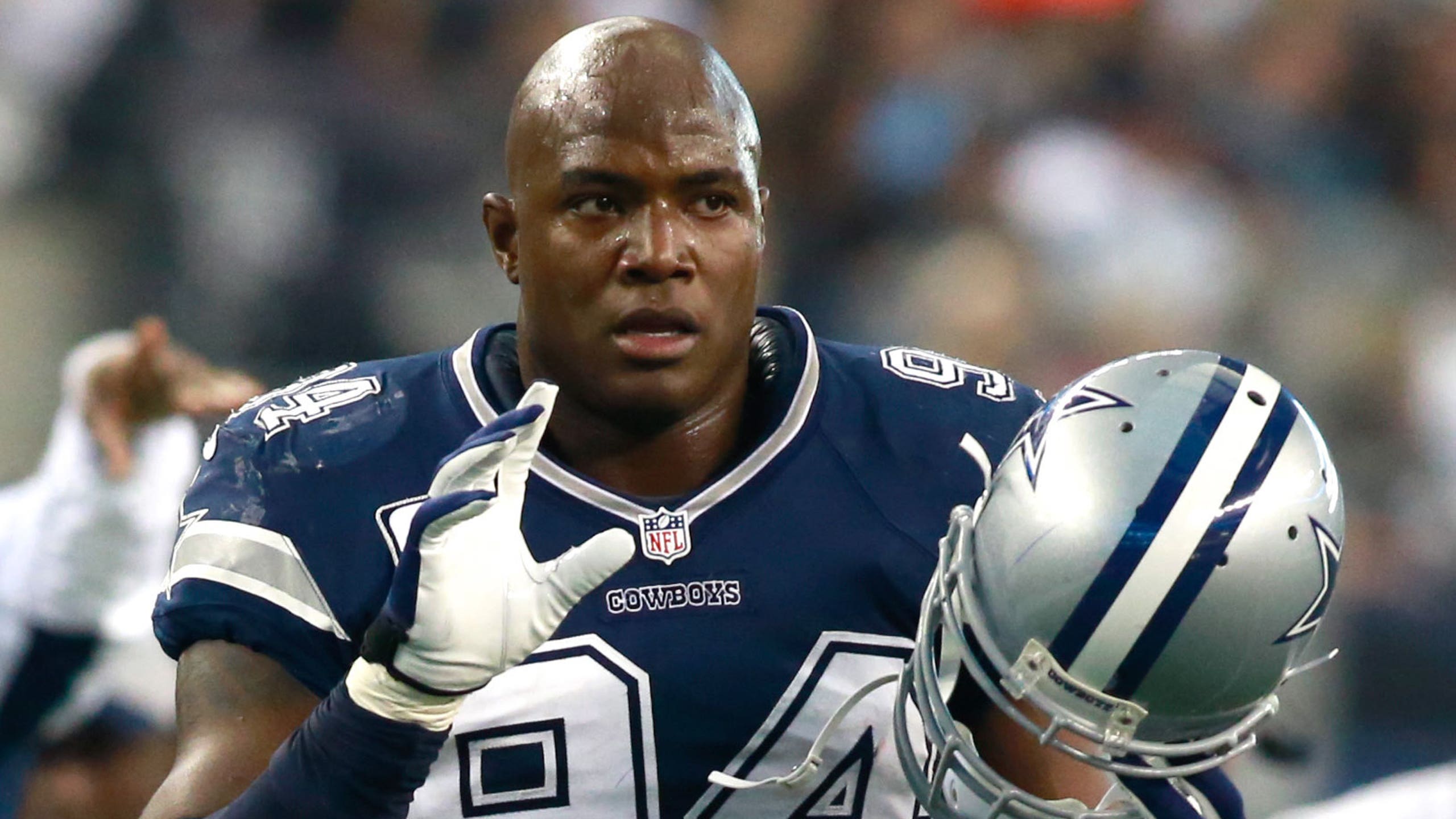 Cowboys Mailbag - March 14 - Ware, Hatcher, and Panic
BY foxsports • March 14, 2014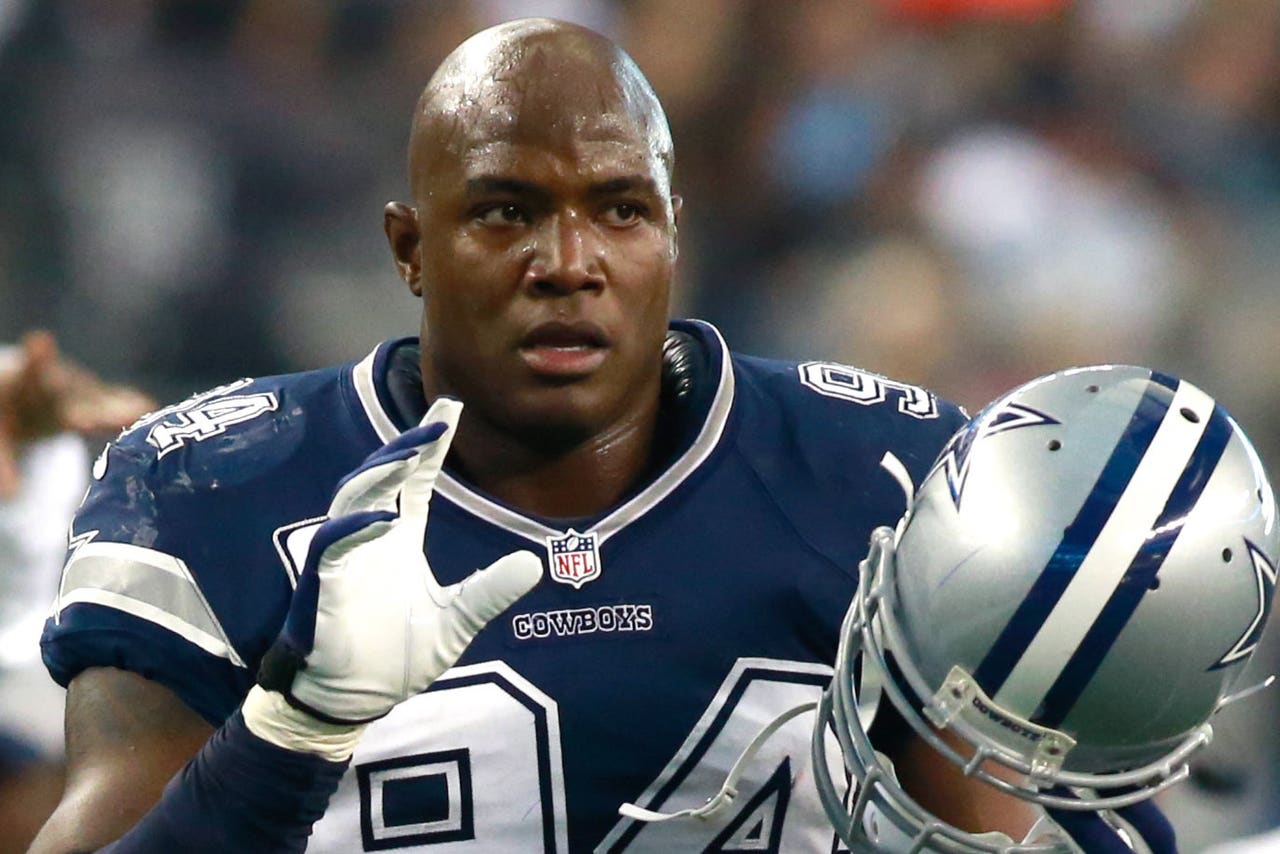 That said, the blow of losing DeMarcus Ware on Wednesday and Jason Hatcher on Thursday has made this a pretty unimpressive week in Cowboys land.  Both players seemed willing to stay in Dallas if things could be worked out, but in the end, both found lucrative offers in new locations and any bond with the Cowboys was quickly buried in money and forgotten.

The window for professional athletes to accumulate their fortunes is very small.  They destroy their bodies for a ransom, some gigantic and others not, so that in the end they don't have to prepare a resume when they exit the NFL.  And finally Jason Hatcher, a player who only last year became a full-time player, was able to set up his future with a 4 year deal for $27.5m from Washington, a few months before he turns 32 years old.  It was quite a bit of money and frankly a total that I would have been very uncomfortable with Dallas writing.  The details have not been revealed, but if the majority is guaranteed, he and agent Jordan Woy did very well to get Washington to go to that number.

Meanwhile, the Ware situation is much easier to digest.  Here is an exact paragraph from last week's mailbag to show you how shocked I am at the Denver deal for 94:

I guess what I am saying is I have no problem with his doubting that he can't find a bonus up front of $15m and $20m in guaranteed money for a deal that is about $30m (say 4 years/$32m) in a new place for his Age 32-35 years.  He doesn't need a line of teams willing to pay that, he only needs one.  And if he is digging in against a pay cut, you can already believe his people have discussed the perimeters of a deal with another club (on the hush hush) and know it is out there. 
Then, as you saw, Denver's deal to Ware was 3/$30m with $20 in guaranteed money and a bonus that combined was $13m.  Not going to say that was a perfect prediction, but it clearly seemed to have a closer feel for reality than the Cowboys side must have when they offered him a pay cut to stay.  Add to that the lingering issues that seem to indicate a feeling that Jerry speaking about the Ware situation publicly before attempting to work it out with one of your valued franchise foundation pieces man to man really hurt the negotiations and you have some angry customers again.

Now, the Cowboys have lost Ware, Ratliff, Hatcher, and Anthony Spencer appears on the verge of leaving as well - many suggesting a deal in Washington is hours away - in just a few short damaging months.  The entire defensive line has been blown sky-high to a point that Tyrone Crawford and George Selvie might fight over who gets to be in charge of the positional group as the "old man".  Crazy times indeed.

And we can all these circumstances as "tough breaks" that nobody could see coming, unless blogs like this talked about the issue constantly and did see this day coming.  Here is a passage from the first Cowboys mailbag after the draft last spring where we laid out the issues of 2013 and beyond:



about the relative weakness at DL, this is based on age and contracts.   The starting 4 across the line includes players we all know and respect.  DeMarcus Ware, Jason Hatcher, Jay Ratliff, and Anthony Spencer.  

 
...as far as I can tell, Jason Hatcher must be their plan at 3-tech, because he has no place as a 1-tech shade in the A-gap between the guard and center.  Hatcher has been a passing down sub for his entire career, because he has not been seen as a run down solution.  So, to be a run down sub out, and then suddenly thrust into the 1-tech seems crazy. But, if Ratliff is still that guy, then we are asking a guy who had his body break down in 2012 to continue to be a sluggo who is dealing with double teams despite the scheme change and you lose his upside at this advanced time of his career. 

 
Meanwhile, with 2 defensive ends who are 260 or so, we think we know how Spencer and Ware will do, but we are just guessing.  It is projected that it will work, but remember that Marinelli, for instance, is coming from a place in Chicago where he ran this defense with 2 defensive ends in Julius Peppers and Corey Wooten or Israel Idonije who were all considerably heavier and taller than what the Cowboys are trying to do. 




And that, of course, says nothing about the idea that Spencer and Hatcher are both about to head into free agency and that Ratliff and Ware are both over 30.  Ware is the most likely to still be here in 2015, but you can see how you might want to start finding replacements for all of them.

 
So, what is behind them right now?  Tyrone Crawford is the guy that people inside the organization feel the best about, and since he is their 3rd round pick from last season, we better not forget him.  He played 300 snaps last season and while he did not do anything that knocked socks off, he also did not look out of place.  Add to him another 2nd year man in Kyle Wilber (even smaller at under 250) who they think can play defensive end as their replacement and inside man Sean Lissemore and that is pretty much their group right now. 

 
Is it as big a mess as the offensive line was?  Not really, unless you are concerned with what is around the next corner.  The offensive line is present tense, but the defensive line is more of a future tense issue.  However, what has killed the Cowboys?  Lack of depth to deal with an injury.  And if Ratliff pulls up lame in training camp, what is the plan?  Full-time Lissemore at the 1-tech?  It looks like it would have to be.

 
In 2013, they will leave port with a defensive line that might work but the best case/worst case scenarios are wildly problematic if there is one false step this year.

 
It may only be July 22, but the depth chart is already being tested for the Dallas Cowboys as on July 21, they lost a key member of a thin defensive line to what appears to be a season-ending achilles injury as Tyrone Crawford, a 2012 3rd Round pick, went down in a heap early in the practice #1.

 
Regardless of the propaganda peddled by Jerry Jones back in April, the defensive line is not a position of great strength by any means.  They were incredibly thin as a starting 4, with at least 2 players (Jay Ratliff and Anthony Spencer) attempting to play positions that do not appear ideal to learn for both size reasons and age reasons - and now their more promising reserve goes down for the entire season.  

 
Crawford, of course, is the guy that came quickly to mind when they would internally discuss replacements next winter as 2 of the starters - Spencer and Jason Hatcher - both head into unrestricted free agency.  He could still be that guy, but as far as having any sort of preparation for the 2014 season before he is handed the job has now become very unlikely.

 
And, more urgently, let's remember the entire focal point of a Monte Kiffin/Rod Marinelli defense; that is, they will base most of their defense on the premise of generating a pass rush with just the front 4 getting to the QB, and dropping 7 into zones (often 5 shallow/2 deep) and a 4 man pass rush is born almost completely from having a rotation of 6-8 linemen who can rotate and stay fresh throughout 4 quarters and sometimes 50 pass plays.
If you have time to for extra reading today, I would highly recommend you read the game summary from the Chicago game this past season when the Cowboys were buried at Soldier Field on Monday Night football and we thought had hit rock bottom yet again (although they kind of already did at New Orleans and were going to play Green Bay later that week, so this is a debatable point).

Anyway, as depth had betrayed them yet again, and they put on one of the more comical defensive performances the league had ever seen against a Bears team that was playing with a back-up QB, I made the ultimate in empty pleas to the man who sits high atop the Cowboys throne:

for this franchise to move forward, they are going to have to stop kidding themselves and address a roster that still lacks for real depth and sustainability as games 11-16 reveal your true ability to survive attrition. 

 
And that requires leadership at the top of the organization to stop playing shell games and start being honest with the man in the mirror or we can do this same nonsensical exercise in 2014. 
I know which of those two scenarios seems more likely to me.
And that is the hope of any Cowboys optimist this spring.  Even though things look bad right now and the team looks thinner than ever, they were headed into a summer that, while predictable to many, was an offseason where the Cowboys were going to have no right answers.  Either they paid the funds to keep Ware and Hatcher here - which would have further damaged their financial future at the benefit of minimal gains in the present - or said goodbye to them to reveal the embarrassing reserves behind those veterans and then scramble quickly to try to find a fix for 2014.

They chose the right path!  You simply could not spend another $60m on two linemen who were on the back 9 of their careers.  It would have just made the hole deeper. But, unfortunately, they chose the right path in 2014 when both possible paths were bad ones.  There was no easy way out and no short cut home.  Sorry.  Had to do that.

So, Dallas now figures out their defensive line situation with a group that appears right out of an expansion team's first year roster:  Selvie, Nick Hayden, Crawford, Kyle Wilber, Ben Bass, Frank Kearse, Martez Wilson, and new signees Terrell McClain and Jeremy Mincey.

Clearly, we should not be shocked to see them use remaining cap space and draft picks to try to fix this, but you aren't going to find DeMarcus Ware in any of these spare drawers.

=====

Now, to address a few responses from the week of losing DeMarcus Ware.  I just want to get this all on record because while I understand that a coping mechanism for losing an iconic player is to kid yourself about some of the details, but I do think it is my job as a media guy who did not grow up in Cowboys pajamas to at least offer some thoughts that aren't as affected by my heart.

If you want to know how I have felt about the Ware situation over the last few weeks, I would encourage you to read the Feb 28 blog and the March 7 blog.  Both are Cowboys mailbags that are, like this one, pretty focused on Ware's exit.

But here are a few more responses that I wanted to run through:

@baseballdo: well, he is a declining player who was overpaid...and probably a hall of famer who's a fantastic human being.

He is not a player in steep decline. I disagree with that totally. If you want to say he was overpaid, then that is relative to what he can get on the open market. The only reason why he is gone today is that the Cowboys used a very poor contract strategy with him and then decided that it is best to break up a year too early (which was still year too late). But, there is very little evidence that he is in decline unless you see an injury to a player who is 31 and apply the idea that injuries happen more to old people. If you are under 30 and have an injury, you are just hurt. If you are over 30, you are injured and old. It is all perception-based. And while, it is not a debate that older people break down, to apply it to everyone is goofy logic. Further, as I said here, if you can minimize DeMarcus Ware's accomplishments, you can minimize any player.

@rpdunn8: Think you're Off on this one BOB..He was Solo all the time..Mismatches were Not. His Neck"Stinger" and Arm blocked him #injured

He was absolutely not solo blocked all of the time.  He was not great in 2012.  But, I am sure he will bounce back in 2014.  Understand, supporting casts matter in football.  A QB needs an offensive line and receivers to look good.  A corner needs a pass rush.  A pass rush needs a secondary.  A running back needs blockers.  So, why then, does nobody factor in that DeMarcus was playing with a ridiculous defensive line all year and how that might impact the attention he receives and therefore the stats he can put up?

@jtirrell22: Agreed, the motivation factor he'll have next year will lead to 13-15 sacks easily!!! #ifhealthyofcourse  

Now, this is the type of tweet that grinds my gears.  But, it is also the absolute self-coping mechanism that we all employ, so I am not mad at you.  It tells us that if Ware has a bad year in Denver that the Cowboys made the right call and of course, he was finished.  But, if he has a good year, it isn't because Dallas made the wrong call.  It was because he will now be "motivated" to "prove his doubters wrong."  Athletes can't win with us.  They lose either way - either they are bums or they aren't bums because they are trying to make a point.  It can't be because he is just an extraordinary athlete who is actually really good at what he does because he works really hard to be that way.  Which is why many of them try to ignore all of the feedback.

Ware won't have a bad year, by the way, in my opinion.  But, it won't be to get back at Dallas.  It will be to chase a Lombardi Trophy with a guy like Von Miller across from him.  That might be must-see TV right there.

@theturk9: Can't Reverse Age Can't Reverse Degenerative Injuries No Man Beats Father Time....

Well, that is true. Until we figure out immortality, we are all aging. But, I need to draw your attention to the simple fact that elite pass rushers (and I mean, the best ever) do not age like other positions seem to age. They, as we studied last March, remain productive until their late 30s.



Let's start with the fact that he is about to turn 31 before he plays another down for the Cowboys.  Somethings age well, football stars are generally not one of them.  There is still plenty of proof that Ware can have some fantastic seasons ahead, though.

 
Why?  History tells us that pass rushers can have great careers past 31.

 
Bruce Smith had 94 sacks after his 31st birthday.  Reggie White, who was 31 when he signed in Green Bay, still had 74 more sacks after his 31st birthday.  Kevin Greene had 87.5 sacks after that birthday, too.  Chris Doleman had 74.5 starting with the season after turning 31.  Even Michael Strahan had 57 sacks beyond age 31.  There is plenty of reason to believe, based on looking at the 5 best sackers of all-time that you can still do plenty of damage after the age of 31.  Running backs don't age well, but apparently there is still a lot of miles left for the elite guys at getting to the QB if they stay in great shape.  And Ware appears to be one of those for sure.  And if he puts up numbers like those 5 players, he will jump a few of them and make a run at the Bruce Smith's all-time number of 200.  He needs 89 more sacks. 
So, no man beats father time, but if Ware does what these guys did, he will still be getting to QBs in 2017 and will outlast his Denver contract. Not going to bet the house on that, but you also shouldn't bet against it.

@ganderson007: I agree bob I think you put him in 3-4 scheme he turns into the old D aware he is a OLB not a 4-3 DE

This also reminds me of something that needs to be hashed out, and that is this scheme discussion.  Back in 2012, I visited with one of my football leaders, Pat Kirwan, about the Cowboys Rob Ryan scheme and how DeMarcus Ware fit in it.  It demonstrated that hybrid, multiple defensive fronts are not nearly as black and white as we want it to be.

---