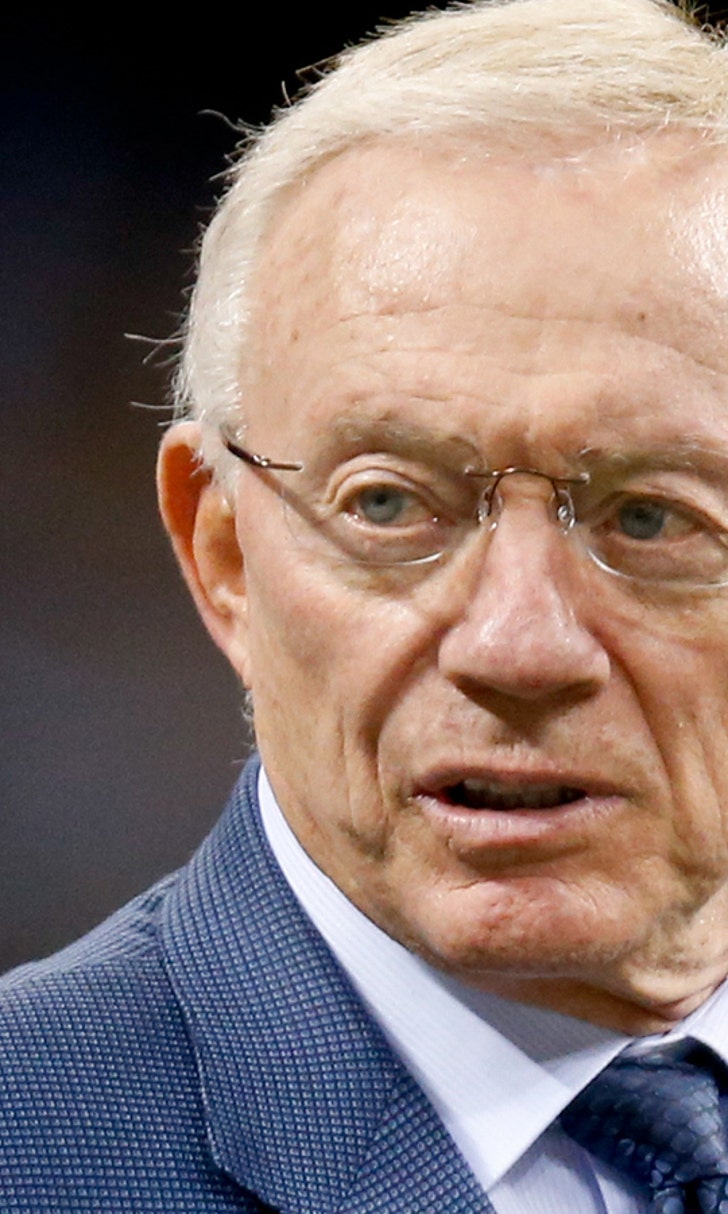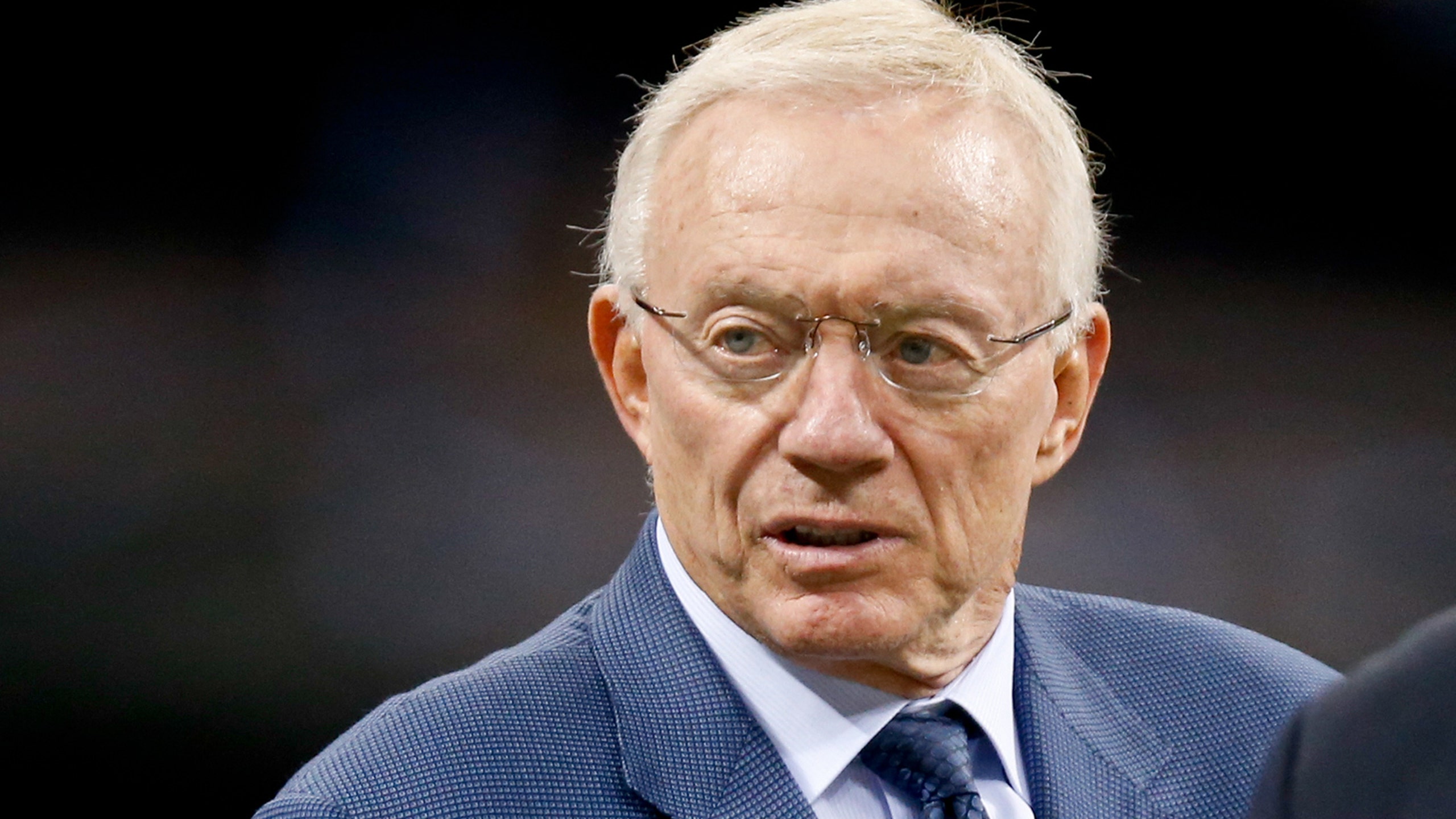 Cowboys Mailbag - Feb 21 - Coin Flip, Combine, and Cornerbacks
BY foxsports • February 21, 2014
The Cowboys won the coin flip!  The Cowboys won the coin flip!  The Cowboys won the coin flip!



Ok, tone down the excitement, but I will tell you that this is a deal worth getting a bit pleased with knowing that Baltimore is a fine team that also shares similar needs on their draft board.  So, to slide in front of them is no small task.



I said this earlier in the week on Twitter, and I do realize that many draft charts are different, but the Cowboys essentially picked up the value of a mid-4th rounder by grabbing the 16th pick over the 17th pick.  Here is one that says late 4th, this one here agrees with a late 4th, this one agrees, and so does this one from ESPN.  I am sure that the Cowboys have a different draft points chart, but it is still worth something whether you want to use the pick, move up, or move back.  #16 is better than #17 as I am sure those cute kids in the commercial would tell you, it is better being better than worse.



So, with the coin flip banner being hung, here is the approximate position of the Cowboys picks for May 8th, 9th, and 10th.




| | | |
| --- | --- | --- |
| Round | Pick | Notes |
| Rd 1 | #16 |   |
| Rd 2 | #47 |   |
| Rd 3 | #78* |   |
| Rd 4 | #115* |   |
| Rd 5 | #146* |   |
| Rd 7 | #206 (Chi)* | From Dante Rosario Trade |
| Rd 7 | #208* |   |
| Rd 7 | #215 (KC)* | From Edgar Jones Trade |
"That was unfortunate with Sharrif," Stephen Jones said. "I don't want to single a guy out, but that can happen when you change a system. You move from what we were doing and we were so into that, and then all of a sudden you move to a 4-3 and you've got new coaches in the room and what they're trying to accomplish and that kind of slipped through the cracks a bit on us. It won't happen again."
Floyd wound up going to Minnesota at No. 23 and went on to finish the season with 2.5 sacks. Frederick started all 16 games and was voted to the all-rookie team by the Pro Football Writers of America.
"You have some players that you have issues with because they don't fit your system necessarily," Stephn Jones said. "Even though Sharrif may have been a first-round type player in our old system, he might not have been a first-round player for what we want in our system as an under tackle. We think in our system we can find nose tackles later in the draft that do a good job. I think under tackles are hard to find, great ones are."

Move Jernigan down the list.  



And now, some real emails from you faithful readers:



=====



Dear Sports Sturm,



Long time listener. I'm a student over at TCU but I've been listening to you guys since I was in high school, Richland High School (home of Jake & Joe Kemp). I'm a big draft junkie and you are my sports leader so I couldn't limit myself to 1-2 questions, sorry in advance.



My top five preferences for the Cowboys:

1) Stephon Tuitt (DE/DT) Notre Dame

2) Aaron Donald (DT) Pittsburgh

3) Ra'Shede Hageman (DT) Minnesota

4) Louis Nix (DT) Notre Dame

5) Dee Ford (DE) Auburn



** If it was more realistic Greg Robinson (T) Auburn would be on this list**



Who would be your pick with the with the Cowboy's first selection? Is it conceivable to think you could get two of these players (One in the first, one in the second) And do you think Jerry would even consider taking back-to-back defensive lineman in the first two rounds?



Would you rather see the Cowboys go after the recently released Louis Delmas or draft a safety?



Drafting a back to go with Murray, maybe eventually replace him, isn't out of the question. What round would you look to take a back? And is there anyone you have in mind?



And I AM a TCU student, so I have to ask a Casey Pachall question: Who has a better chance at a sustainable NFL career- Pachall or Tajh Boyd?



I'm happy to get any answers at all, don't expect you to answer all of them. I appreciate the work that you do and I hope to hear from ya soon !



Evan



Evan, you threw a lot at me there, so allow me to roll through these quickly.  You are on to something with Tuitt and Donald being targets, but beyond that, I am not too into Hageman, Nix, or even Ford.  Ford, in particular, looks a lot like a player who may not have a real fit at the next level unless he is on a team that can afford to only play him rotationally for now.  He is just so tiny, that even at Auburn he was not standing up well when the run was right at him.  Now, in the NFL, he is going to be asked to drop into coverage as an outside backer in a 3-4 which is always a roll of the dice or a very small DE in the 4-3 which I am not buying unless it is mostly on 3rd Downs or in the nickel defense.  I just don't care for his size and the 240 lb outside edge guy who has questionable ability to pass defend seems like too much of a risk for me in the 1st round.  Now, to your list, all of them would be fine if they drop to your 2nd pick, but the only target of that list that I would feel great about would be Aaron Donald in Round 1.  Tuitt has a high upside, but I am not sure I love him enough to put him in Round 1, but I am breaking his work down further for next week's look at the defensive ends.



Louis Delmas is a player I really like, but medically he is too much of a risk and I am told the Cowboys did not love his medical report back in his draft, so I am sure if they could get him for minimal costs, he would be a great player, but at any cost risk, they will pass.  Delmas is exactly the skill set I seek, but like so many safeties, he hits at a level that his own body cannot sustain, it appears.



Pachall vs Boyd?  Interesting.  I have thought that the very troubled Pachall has all the skills of a NFL prospect and a player that if he had no baggage would be an interesting developmental guy to have on your roster.  I am not a big Boyd guy at the next level, but of the two, I would go with Pachall, but neither of them should plan on too many years in the NFL, in my opinion.  But, I do think that if Pachall would stop with the vices that have chased him, he is really blessed with an amazing skill-set.



=====



I have heard in different places that our 2 starting CB's (Claiborne and Carr) are better press man corners than zone corners.  First, would you agree with this?  Second, why would we use a defensive scheme that doesn't play to their strengths?  We seem to play such an abundance of zone!!!!



Trent



I very much believe that Claiborne and Carr are better in man coverage, but when you have man coverage, you risk exposing your safeties to man coverage.  Therefore, the Cowboys have been trying to find a hybrid coverage that works most of the time, but they continue to default back into zones where they don't have players exposed.  It is all well and good to always want to run man, but this league can find your weakness and whether it is Bruce Carter or Sean Lee in space, or Barry Church or Jeff Heath, or your corners, they will seek and find the open man and chase you out of it.



The fact remains that the Cowboys do not have the necessary personnel to run man coverage all of the time and the reviews of Morris Claiborne are troubling to say the least after 2 years in the league and of course remind us of the insanity of claiming he was the best prospect since Deion back when he was picked.  






Morris Claiborne was the second-rated player on the Cowboys' draft board, and owner Jerry Jones said he was the highest-rated cornerback Cowboys scouts have presented to him since Deion Sanders.
"Deion was special with his burst, but certainly, he is the best they have graded for us since Deion," Jones said Thursday night after the Cowboys selected the LSU cornerback. "That would have included Deion after he came in here."
Jones said the price was worth it for the top defender in the draft, and who could grade out in the range of Sanders.
"As far as being just the centerfield and doing what we need to do as far as man and being sound there," Jones said. "That combination, I don't remember – that can literally play man, have the size and the speed and can be the center fielder."









Read more here: http://sportsblogs.star-telegram.com/cowboys/2012/04/cowboys-scouts-gave-claiborne-their-highest-grade-since-deion-sanders-jerry-jones-says.html#storylink=cpy
Everybody misses on draft picks, but the fact that Jerry insists on saying things into microphones that seem to make him look sillier is never a great trait.  I really don't understand the logic in telling everyone that Dez is Michael Irvin or that Claiborne is Deion, but he can't help himself.  



Regardless, for the Cowboys to stop chasing their tails, they have to hit on every high-investment pick, and that is why the best way for this team to return to having a chance on defense is, of course, to add more talent immediately.  But, a close 2nd place in this quest is getting Bruce Carter and Mo Claiborne to actually prove that they are what you said they were.  Remember, this mess was started because you thought Mike Jenkins was going to fix cornerback and then Claiborne was to fix the Jenkins issue.  Obviously, he better improve quickly.  And to place the blame on the coaching and the scheme is just an excuse for underachievement from this highly valued and compensated player.  



=====





Couple things I'd like your 2 cents on, Bob.



While I love the idea of taking Pryor in the first. It'd be wonderful to have a good FS, how many can you have? We have Wilcox, Heath, Church, McCray & Johnson. Yes, you can cut half of them, but we have so many holes to fill, how can you justify filling positions where you have guys you can't fully form an opinion on yet? Johnson hasn't played a game yet - bad - but I'm fine with him being a backup for now. Wilcox & Heath both showed flashes. Heath was in the right place at the right time quite a few times, just didn't make a play. Can we give the guy a season to grow? Same with Wilcox - he flashed some smarts and range. Since when are giving up on rookies after their first year? They weren't that bad.



I believe the general consensus is that improvement on the d-line will improve the back end. If that's true, our safeties should be better if we improve the line just because they shouldn't get hung out to dry as much.



I'm not against a safety if he's the best player available, but I'm not looking at any other position if there is a quality D-lineman on the board. And after D-line I'd look to O-line before safety. There just aren't that many really good safeties, and I don't believe Pryor is on a par with the top 4 or 5 is he?



As for upcoming contracts, I suspect with some of the Cowboys media that Murray will leave after his contract. I like him, but I don't get the vibe that he'll be around.



Enjoy the mailbag



Dave in VA



Dave, I appreciate your email and the topic of Safeties vs DL help is one that will rage on for a while.  It is absolutely true that the Cowboys may have in-house safety solutions if they just show a bit more patience.  It is interesting to re-read my scouting report on JJ Wilcox from last May and see how that jives with what we saw as a rookie.  



Wilcox has tools, but he is just so raw and the Cowboys likely were not thinking that he was going to be the solution at free safety his rookie year.  Further, they might be thinking that he is a strong safety if they can't make him a free safety/centerfielder.  Also, he was a 3rd rounder, so let's be reasonable about where he needs to be 1 year into his career.  However, it seemed that as bad as Jeff Heath was, he was still preferred to Wilcox late in the year and that gives us pause, because Heath is the ultimate replacement level street free agent.



A bigger hot button issue for the hard core Cowboys fan is Matt Johnson.  If you review my thoughts on him from May 2012, I will tell you that I was very high on him.  I have obviously experienced an optimism drop to say the least since 2012, but I still wonder if he can get into the mix in 2014 if you do not find a premium safety in the draft.  



Dave is right.  They have invested a ton in safeties, and I would only target this spot if one of the big 4 is on the board when it is time to go:  (Pryor, Clinton-Dix, Joyner, or Ward).  I really think they are all good enough that you collect them, but other guys on the board at this position would not represent much of an upgrade over the talent you already have.  



So, in a perfect scenario, I take DL with 2 of my top 3 picks, and see what happens with the safeties on the board from a best player available standpoint.  Pryor and Joyner are the only 2 I would consider at #16, but if Aaron Donald is gone, I am not sure I see DL options at #16 worthwhile, and from there, I might try to trade back and pick up a 2nd or 3rd.  But, we have a lot of other positions to consider as well, including OL and yes, even QB.  



=====



I would remind you to read all my previous draft stuff for 2014 by clicking on this link and if you haven't read the positional breakdowns on defensive tackle or safety yet, it might help you get more familiar with those involved on the Cowboys board.  Talk to you next week.



---