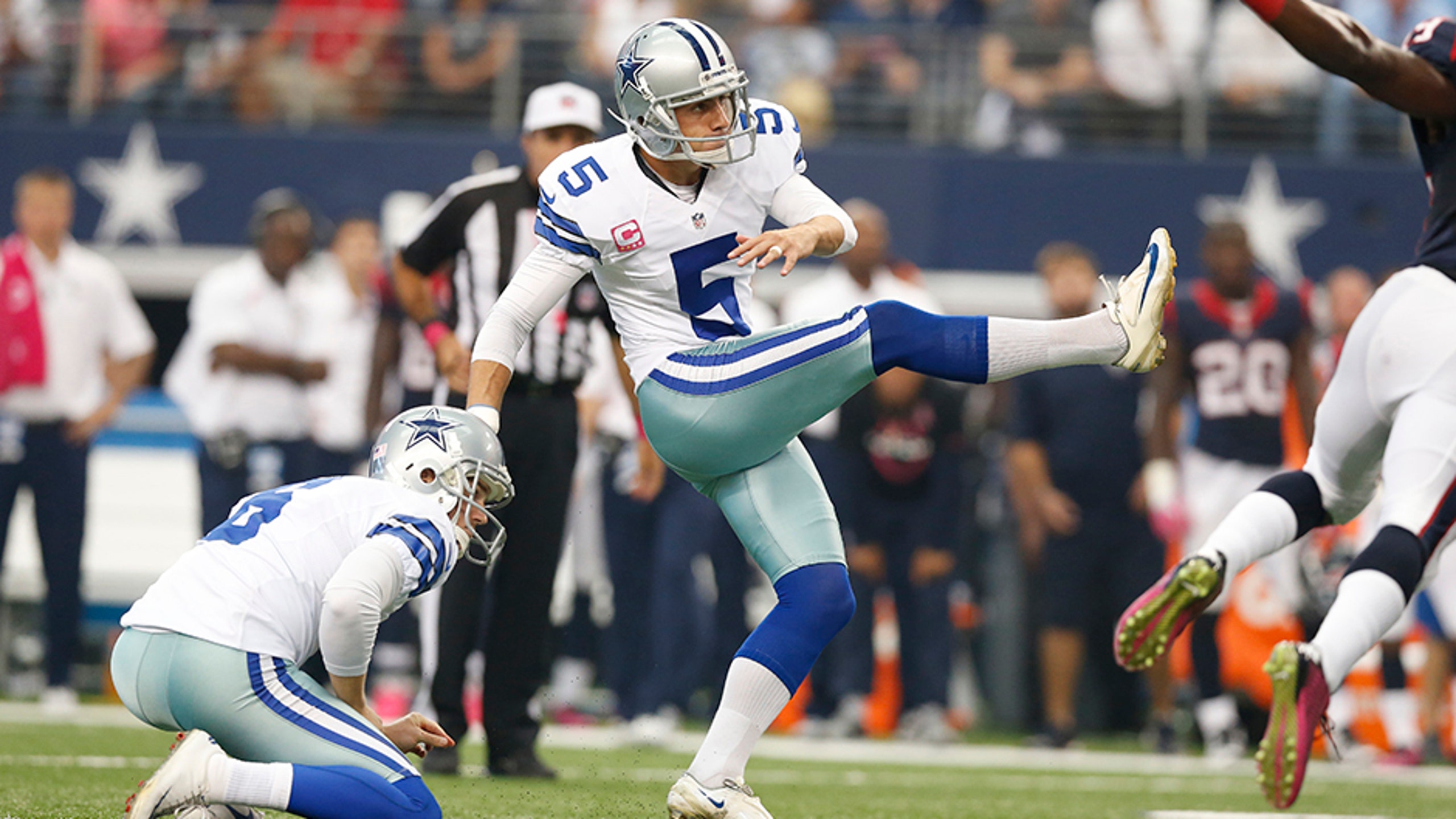 Cowboys kicker Dan Bailey's confidence unshaken
BY foxsports • November 18, 2014
DALLAS -- The Cowboys field goal unit has had protection breakdowns that have led to kicker Dan Bailey having a field goal blocked in each of Dallas' past two games. After starting the year making 15 of 16 field goals, the 2010 Lou Groza Award winner has gone two for four, making him seem less accurate than the NFL's most accurate kicker actually is.
Do these blocked kicks affect Bailey's confidence?
"No, I mean, from a confidence standpoint, doesn't really affect me," Bailey said on Monday serving early Thanksgiving meals at the Salvation Army Carr P. Collins Social Service Center. "You know, it happens. You play any amount of time in this league and you're going to have breakdowns in protection. And the reality is those guys -- that's their job. They're trying to block your kick every time you go out there."
Punter Chris Jones, who has been Bailey's holder since 2012, believes attention to detail and daily improvement will correct the protection issues.
"Every day we go out and try to be better than the day before, and that's all we can do," Jones said. "So, we just got to keep working hard every day, and it will carry over into the game."
The undrafted kicker out of Oklahoma State in 2011 also believes that staying after what head coach Jason Garrett calls "the grind" will yield in more successful field goal attempts.
"You just got to keep working hard and kind of shore things up on our end and go from there," Bailey said.
This Sunday night, Bailey and company at 7-3 face the 3-7 New York Giants, the only team that had blocked Bailey before this previous two-game stretch, in MetLife Stadium, the only NFC East venue where Bailey has recorded a miss.
---