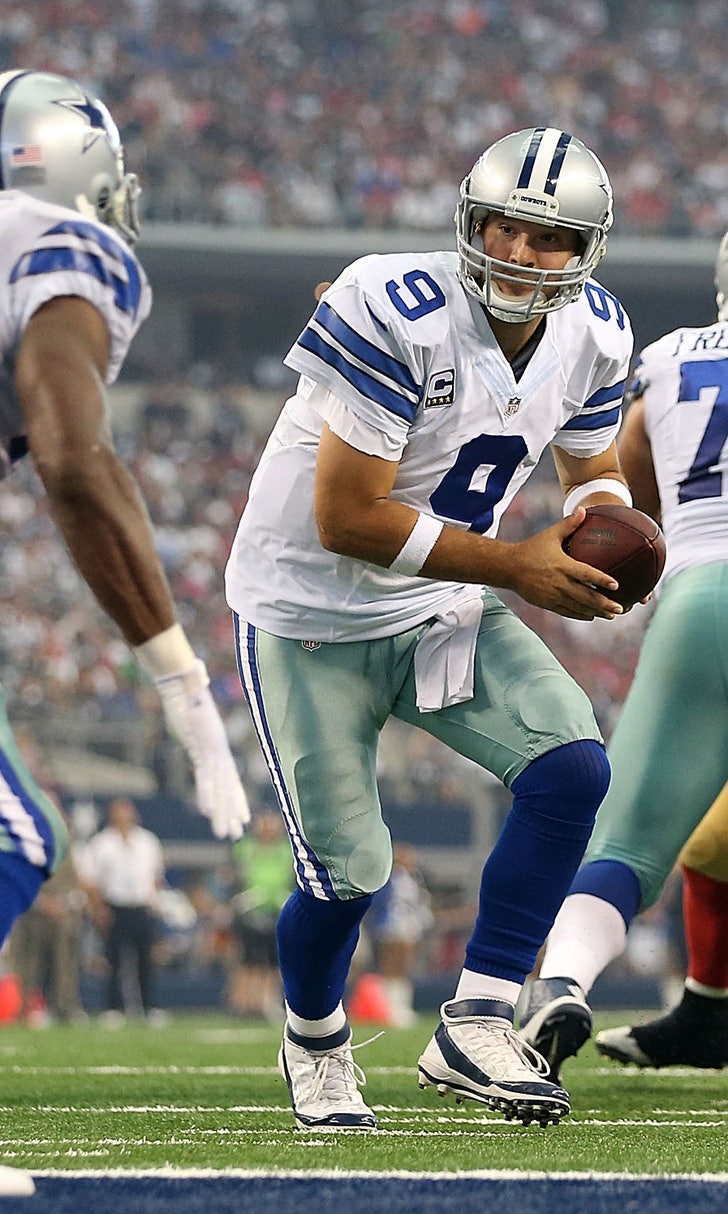 Cowboys are 'practiced up' for Eagles
BY foxsports • December 12, 2014
Two weeks ago, the Cowboys were coming off of an arduous Sunday night win in New York. They started their short work week with a 5 a.m. arrival in Dallas, and were only able to get in two practices before a big Thanksgiving game with the Eagles.
Cowboys owner, president, and general manager Jerry Jones is confident his team is ready for Sunday night in Philadelphia.
"We just didn't practice meaningfully," Jones said on Dallas-Fort Worth 105.3 The Fan [KRLD-FM] when asked to compare Thanksgiving's practices to this week's. "Now when you take your pads in today's NFL, a padded practice takes on a special meaning because there are fewer of them. When you save that for Wednesday before we're getting ready to play, that tells you all you need to know about where our mindset is. We certainly are focused. We're practiced up."
Jones also said the Cowboys are healthy ahead of the rematch. Quarterback Tony Romo, who has customarily taken the Wednesday preceding game day off, was able to do so this week. The only notable injuries this week have been to defensive tackle Josh Brent and linebacker Dekoda Watson.
Dallas will need every defender healthy, because Jones doesn't envision Philadelphia going away from the run, which netted the Eagles a season-high 256 yards.
"They're going to try to run that McCoy," said Jones of LeSean McCoy's 159-yard, one-touchdown Thanksgiving performance. "The bottom line is, we know what they're going to do. And I would do the very same thing if I were them, they had a lot of success doing it. We didn't say that it was because of preparation on our part as much as we said it was execution. Well, now we've had time to practice, let's execute."
---