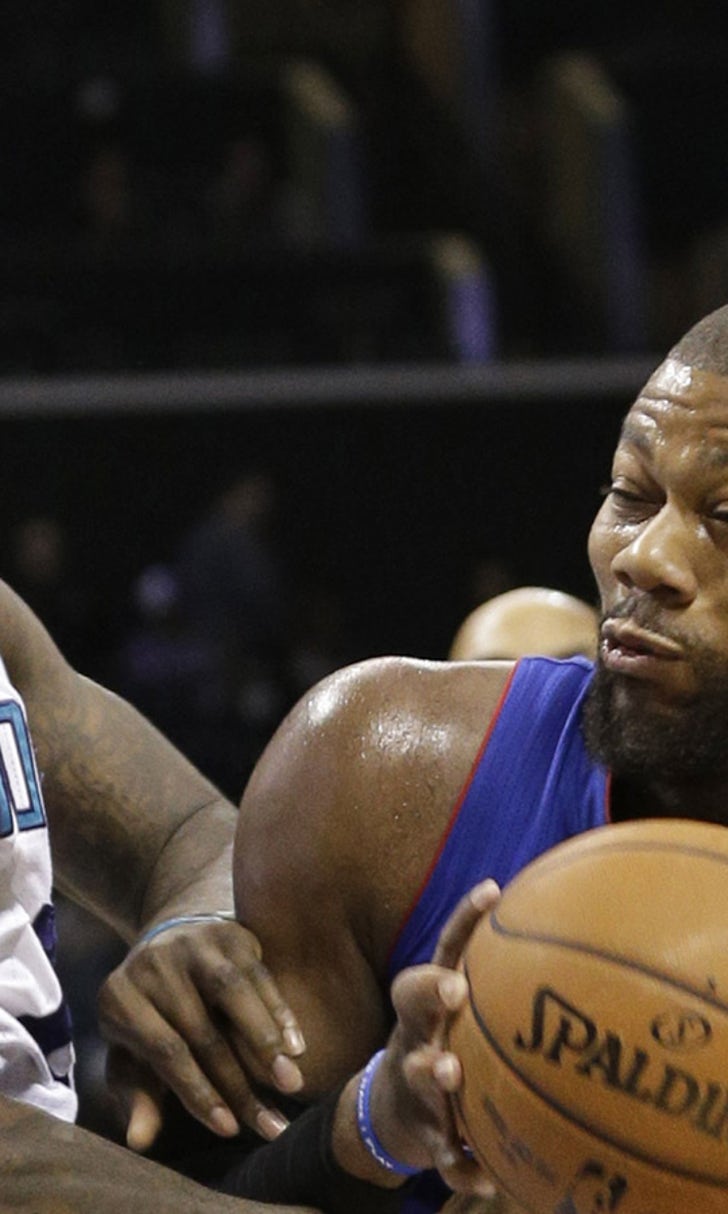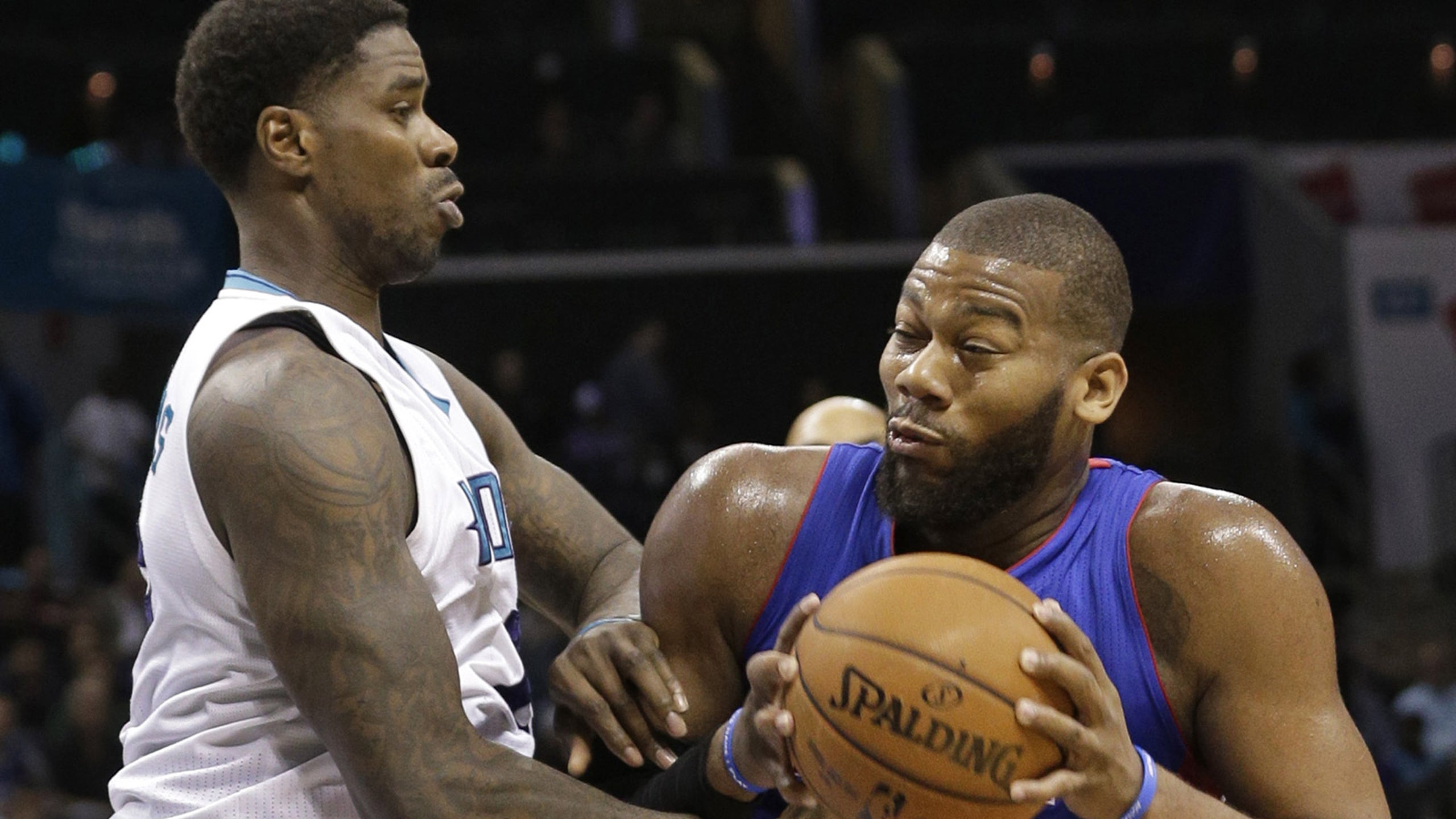 Court Vision: Hornets lose third straight
BY foxsports • February 10, 2015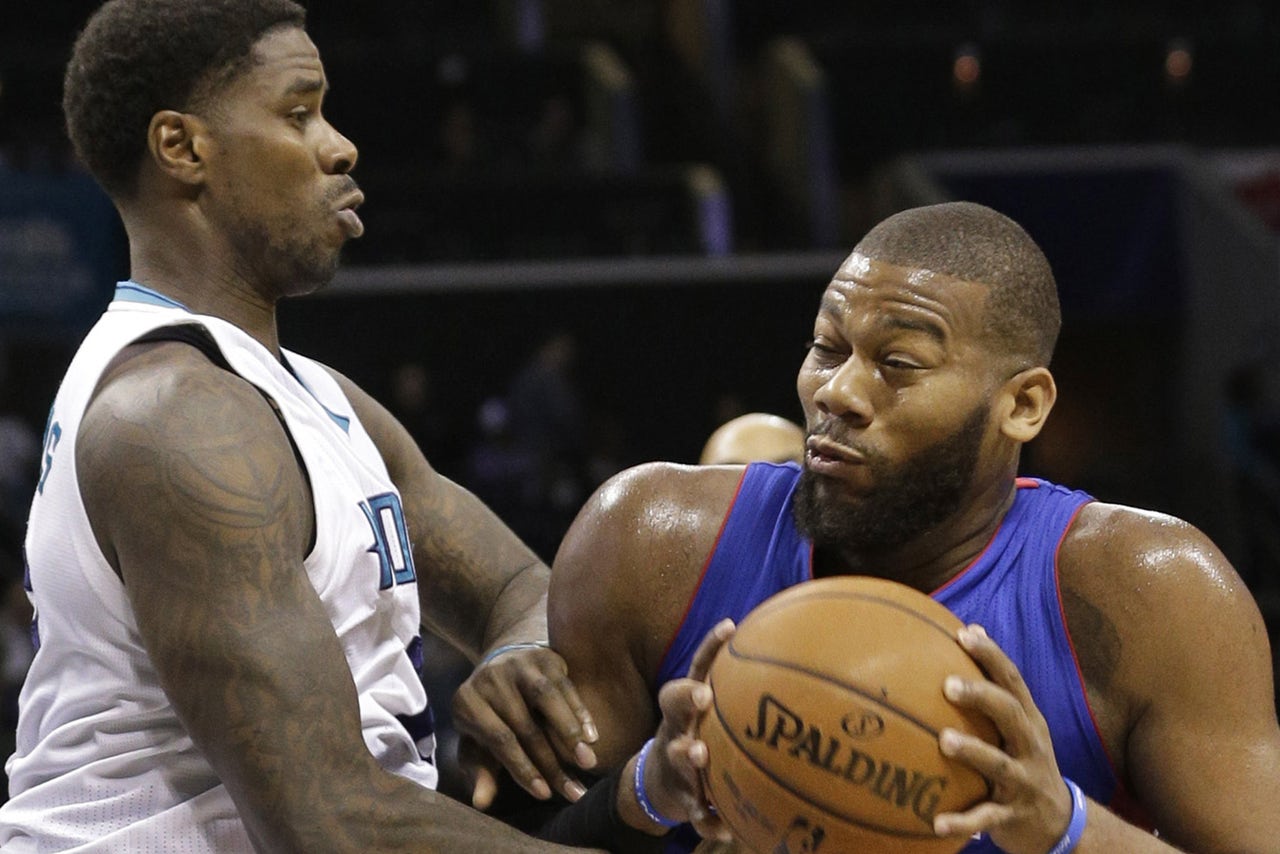 CHARLOTTE, N.C. -- Shorthanded Charlotte finds scoring difficult against Detroit and loses 106-78 Tuesday night.
1. MKG SEEMS TO BE MAIN FACTOR
While some may moan the extended absence of point guard Kemba Walker, it seems to be clear that the one player that determines how well the team does is small forward Michael Kidd-Gilchrist.
The third-year pro was held out of his second straight game because of a right hamstring strain that he suffered against Philadelphia on Friday night. It's the 16th game he's missed this season. It's also the second straight loss for the Hornets at home, who got smoked by Detroit on Tuesday night.
During his absence, the Hornets are a woeful 3-13. They are 19-17 when he plays.
"He does winning things, and statistically it's proven this year and last year," Charlotte coach Steve Clifford said. "When he plays, the game is not that way (like tonight)."
Comparatively speaking, the Hornets are 6-3 without All-Pro center Al Jefferson, 9-6 without shooting guard Lance Stephenson and 6-4 without Walker.
2. ALL-STAR BREAK WILL BE CRUCIAL TO TEAM'S SUCCESS
With the All-Star break now officially in place for the Hornets, Charlotte won't take the floor again for a whopping 11 days, when they host Oklahoma City on Feb. 21.
In the meantime, Clifford said what the team does during that long absence will go a long way in determining whether or not the team can get out of this three-game losing streak and start the second half on a strong note like last season.
"I think we have a tired team, to be honest with you, because we gave little effort out there today, and that is not that group of guys," he said. "Effort has been the strength; it has been the number one thing of this team of why we have been competitive."
Clifford said that the team will practice for three days next week and will treat it like a mini camp to get the team back in shape and with sharp focus. He also expects the players to take care of themselves and workout while away for the long break.
"I'm pretty sure every team in the league is a little tired and beat up, so that's why you can't hold that as an excuse," Jefferson said. "A few games ago, everybody was happy, then we let two slip away and we just didn't show up tonight. That's how quickly things can change for us.
"But opposite, it can go back good for us."
3. HORNETS TRADE FOR MO WILLIAMS
Knowing that Walker is going to be out a month more after undergoing surgery on his left knee to repair torn meniscus, the Hornets traded for veteran point guard Mo Williams of the Minnesota Timberwolves.
The Hornets gave up reserve Gary Neal and a second round pick to acquire Williams and reserve guard Troy Daniels.
Williams will be able to help immediately at the position with a scoring punch, which Charlotte so desperately needs. A month ago, Williams scored 52 points against Indiana. Nobody in Charlotte basketball history has scored 50 points in a game. The closest is Glen Rice, who scored 48 in an overtime game against Boston in 1997.
"More than anything, it's the position," Clifford said. "I have always been a fan of Mo Williams. When he was at Cleveland, we played them in the Eastern Conference Finals one year in Orlando. That was the year he was an all-star and he's a good pick-and-roll player. He plays with energy and I think he will fit in well with what we need here.
The Hornets are now Utah Jazz East, with Williams, Jefferson and Marvin Williams all having played in Salt Lake City.
0 -- The number of points Stephenson scored in nearly 20 minutes of play, going 0-1 from the field.
5 -- The number of turnovers Stephenson had.
Follow Brett Jensen on Twitter @Brett_Jensen
---