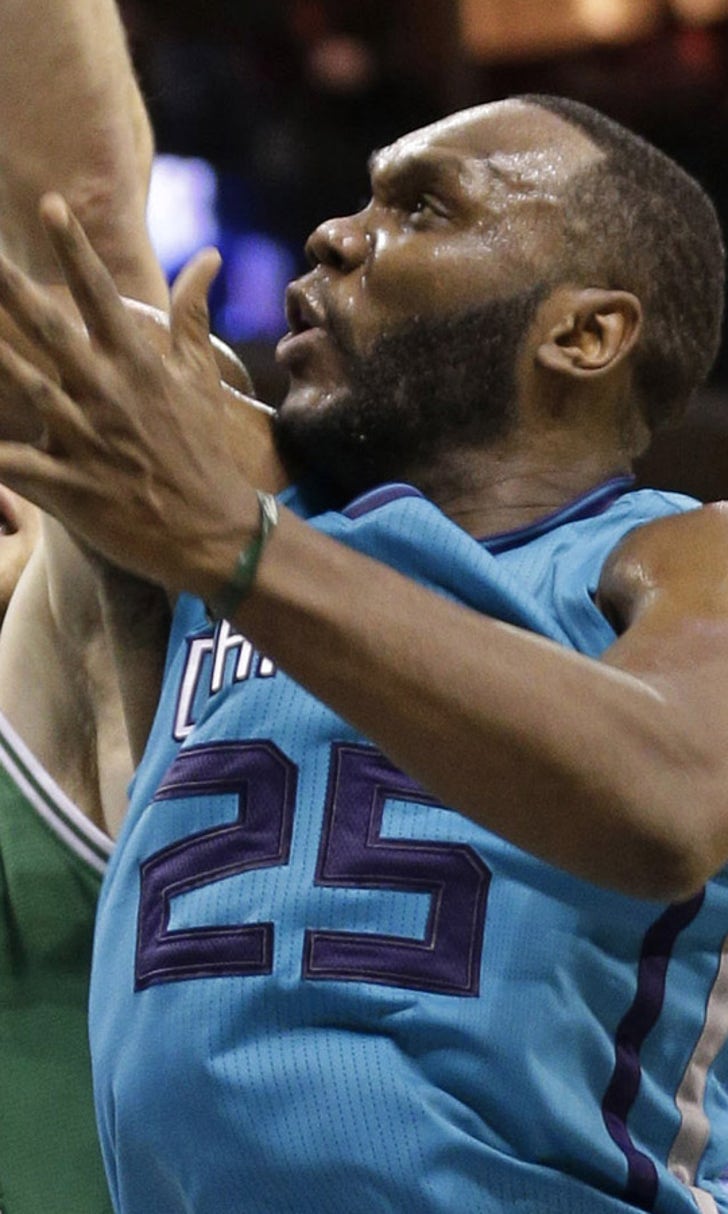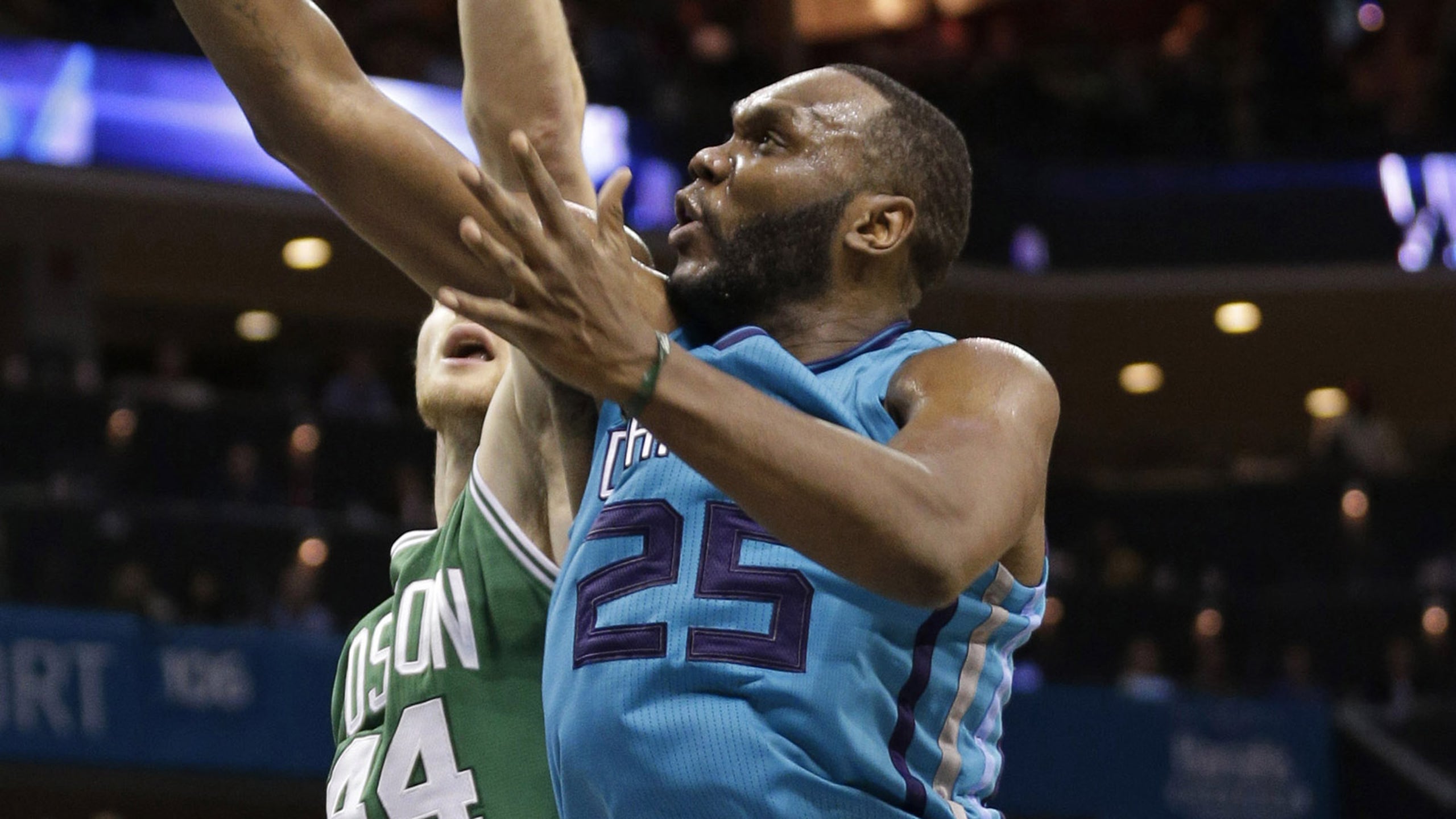 Court Vision: Hornets down Celtics, win second straight
BY foxsports • December 10, 2014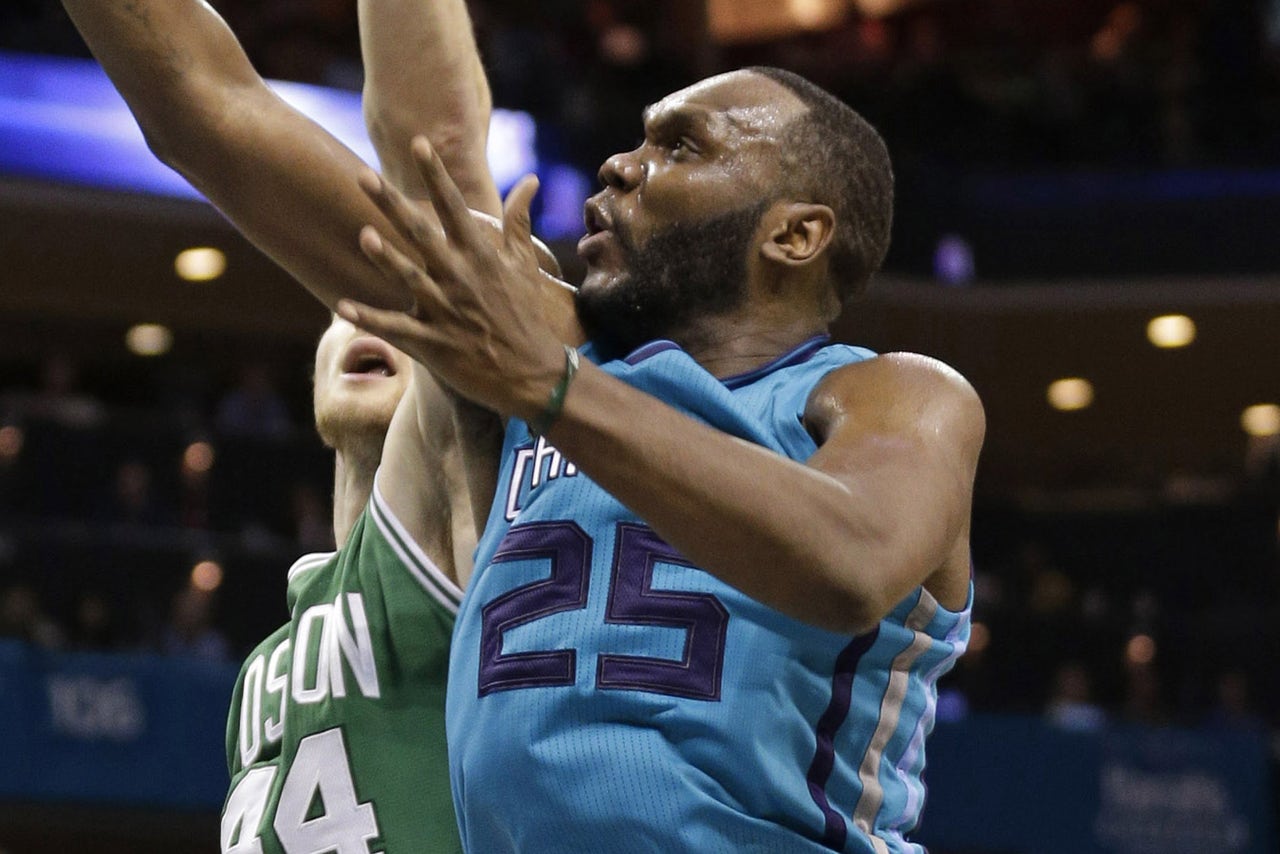 CHARLOTTE, N.C. -- Al Jefferson scores 11 in the fourth quarter to lead Charlotte to the 96-87 victory over Boston Wednesday night
1. Two in a Row
For just the second time this season, the Hornets are on a two-game winning streak after getting the win over Boston in Time Warner Cable Arena. Charlotte has yet to put together three straight wins.
And while for most teams it's nothing to boast about, this winning streak is something that Charlotte head coach Steve Clifford said shouldn't be taken lightly.
"I think you could tell when you walk into the locker room that the guys were happy," he said. "They also know that the way we played tonight was the product of the way they've practiced for the last three days."
A big reason the Hornets won is because of center Al Jefferson, who scored a game-high 23 points, 11 of which came in the crucial fourth quarter. He also added a season-high 14 rebound for good measure.
"Obviously that was a good win for us," Clifford said. "We made the plays in the fourth quarter and al came up big and our defense was better."
2. Hairston Skips Practice
Hornets first-round pick P.J. Hairston was held out of Wednesday night's game after having an unexcused absence for Tuesday's practice, coach Steve Clifford announced prior to the game.
It's a situation that has to be frustrating from the Charlotte brass. When they drafted Hairston, they knew he came with some baggage. He was kicked out of the University of North Carolina after his sophomore season after receiving improper benefits.
He spent last season in the NBA Developmental League, before being selected by the Hornets. When he met with the media, Hairston stated that he'd grown up and learned his lesson. A short time later, he was charged with punching a high school player during a pickup game at a YMCA in Durham. Charges were later dropped.
Hairston also exchanged cars with Cleveland Browns wide receiver Josh Gordon, who promptly got a DWI in Hairston's vehicle.
Then came the odd incident of Hairston signing with agent Juan Morrow, who wasn't even an agent. He hadn't received his certification from the NBA. He later did and still represents Hairston.
Clifford gave no reason as to why Hairston missed Tuesday's practice. Instead, he gave a very brief statement.
"P.J. missed practice yesterday and won't be active tonight," he said. "It will be a one-game things and he'll be back on Friday."
3. MKG Makes Impact Immediately
After missing 12 consecutive games with a stress reaction in his right foot and 14 of his last 17 games overall, Charlotte small forward Michael Kidd-Gilchrist returned to the court for the first time since Nov. 11.
And to those around him, it was evident his presence defensively and ability to get up-and-down the court quickly made an immediate impact.
Though he came off the bench and only played 19 minutes, Kidd-Gilchrist scored nine points on 3-of-6 shooting, while grabbing six rebounds.
Clifford said he gave the entire team a lift, even in his limited minutes.
"He just has a spirit about him that rubs off on his teammates," he said. "He couldn't even do contract drills two days ago, so this shows what a great athlete he is. He's infectious."
For his part, Kidd-Gilchrist was his ever humble self.
"I couldn't wait to get back and I was anxious to get back," he said. "I want to thank my teammates for their patience."
It shouldn't be long before he's inserted back into the starting lineup, replacing Gerald Henderson. 
23-6 -- That's the discrepancy in number of free throws made between Charlotte and Boston. The Hornets finished 23-of-29 from the line, while Boston was just 6-of-10.
21.7 -- That's the percentage the Celtics shot from 3-point range. It's the first time in four games that Charlotte has held its opponent to under 35 percent shooting from long range.
Follow Brett Jensen on Twitter @Brett_Jensen
---