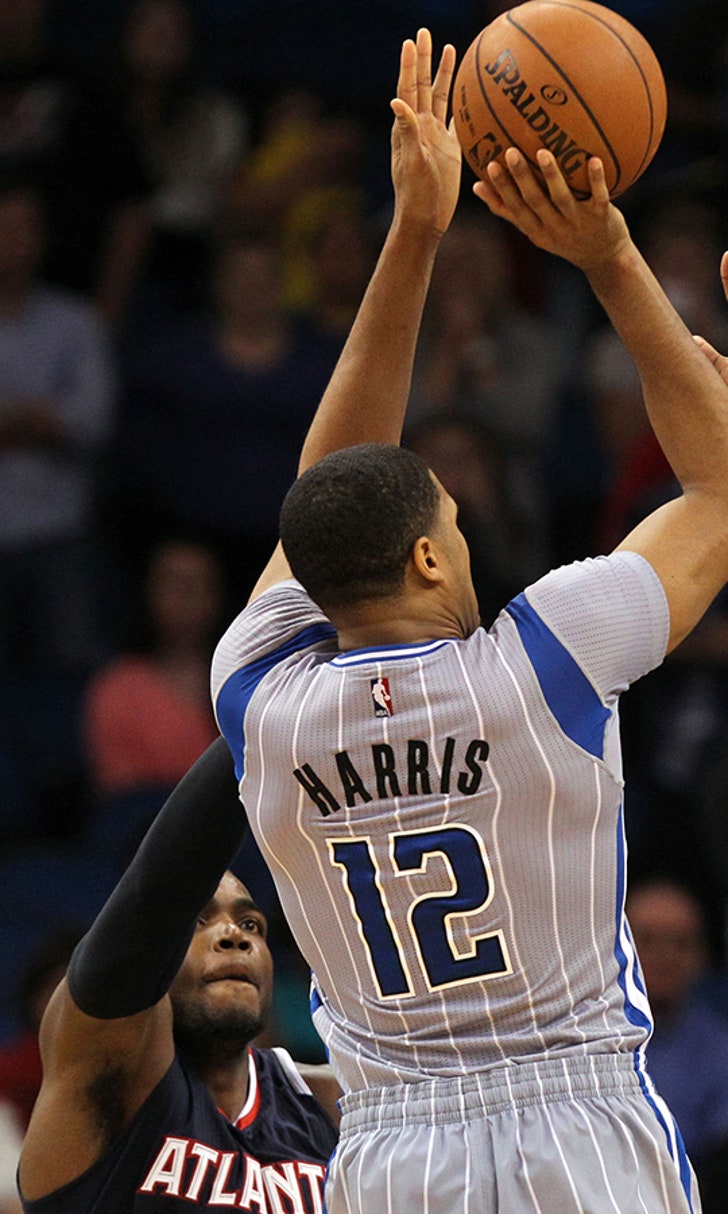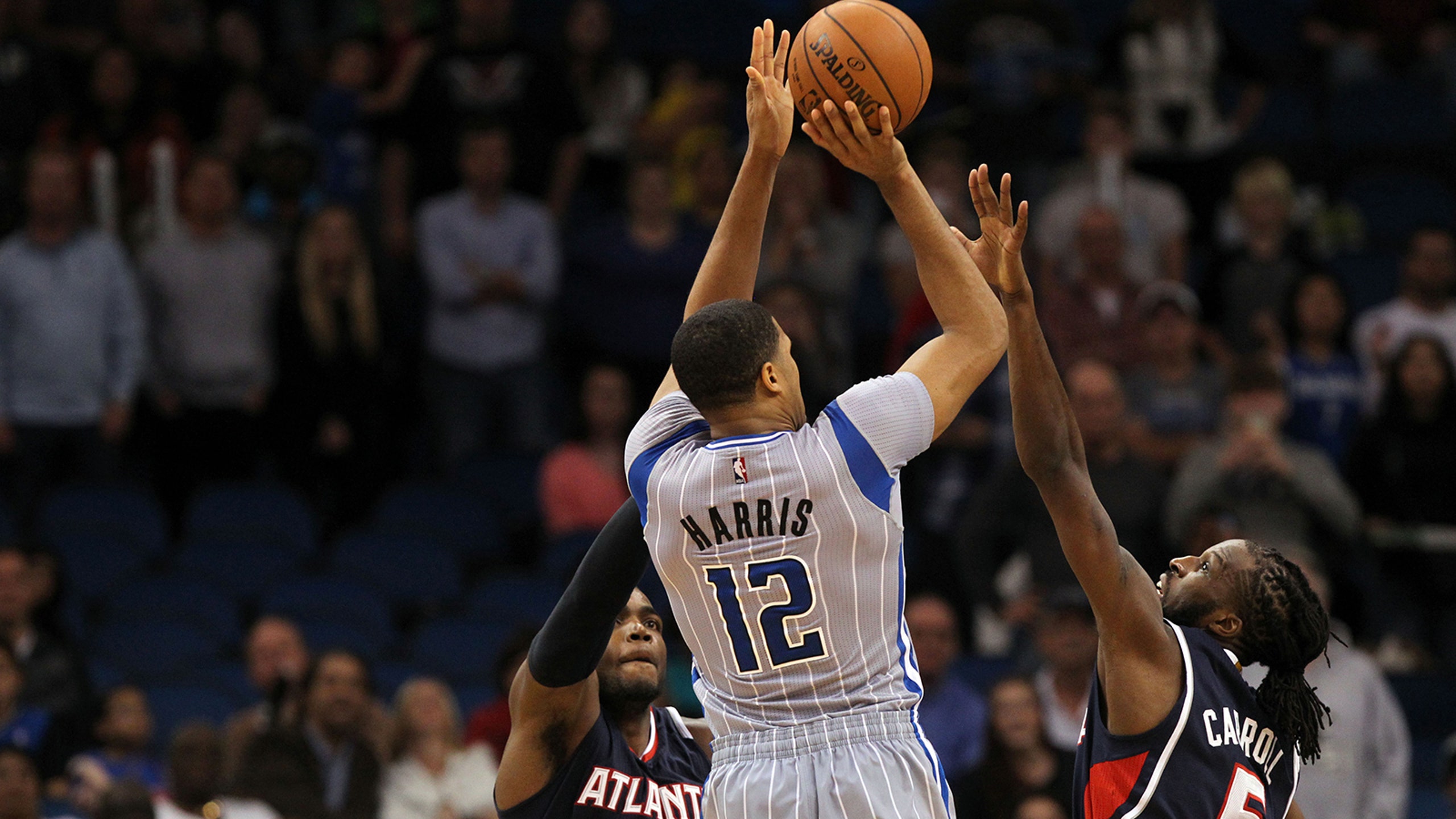 Court Vision: Hawks' win streak stops at 9 with loss to Magic
BY foxsports • December 13, 2014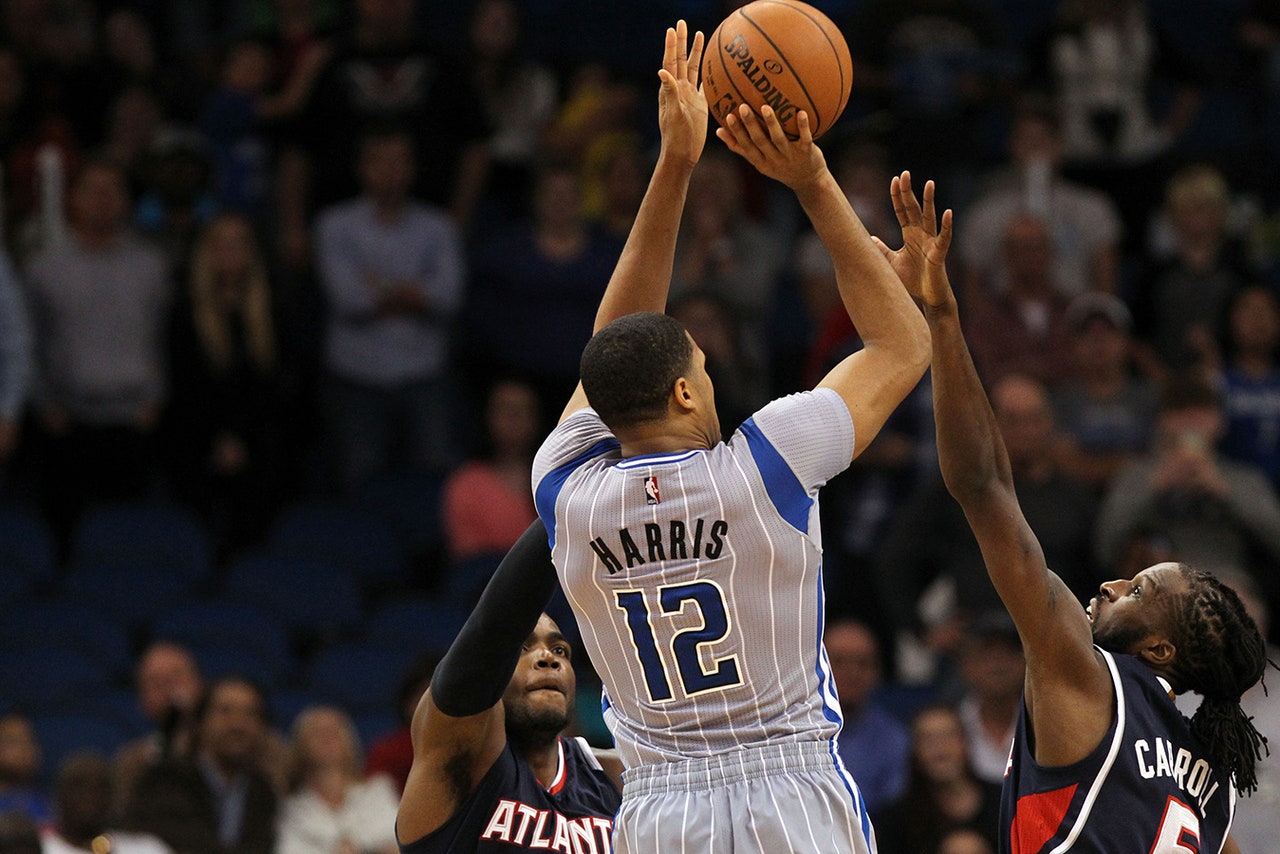 Going inside the Atlanta Hawks' 100-99 loss to the Magic on Saturday night Orlando:
1. In the NBA, 3.4 seconds is an eternity
When Kyle Korver drained his 3-pointer with 3.4 seconds left to play, two thoughts went through the heads of Hawks fans everywhere:
First, Korver seemed to have ice water running through his veins when he launched a long 3-pointer from the left side. Time was winding down and he had a hand in his face, but Korver nailed the shot and gave the Hawks a 99-98 lead.
Elation.
The next though, after elation, was nervousness. The Magic would still have 3.4 seconds to hit a shot to win the game. And that's what happened.
Orlando had trouble getting the ball in bounds at the end of the game. Then DeMarre Carroll fell down as he bumped legs with a screen set in the lane. A passing lane opened to Tobias Harris. Carroll popped back up quickly to put pressure on Harris, but Carroll didn't get enough of his body or his hand in Harris' face.
Harris drained the floating shot from just outside the lane as time expired to keep Atlanta from winning 10 games in a row.
2. The final few seconds haven't been kind to Atlanta on the road
The Hawks have lost seven games this season; five on the road. Three of those road losses have come with four seconds to play, or less.
When Harris landed his final shot to give Orlando the one-point win, it marked the third time in 10 road games where Atlanta had been knocked off in heartbreaking fashion.
Manu Ginobili sank two free throws with just four seconds to play on Nov. 5 to give the San Antonio Spurs a 94-2 lead, and eventually the win. Ginobili pulled down the final rebound on the other end as Atlanta couldn't win at the buzzer.
Charlotte guard Lance Stephenson was the first to hit a buzzer-beater on the Hawks. He drained a 3-pointer on Nov. 7 with two seconds left to give Charlotte a 122-119 double overtime win.
3. Some of Atlanta's bench pulled its weight
The Hawks scored 99 points on Saturday. Their bench accounted for 30 of those points, with Mike Scott, Dennis Schroder and Kent Bazemore each netting 10 points.
Even though the trio each ended with the same number of points, they individually got there in different manners.
Bazemore was the sure-shooter, landing 80 percent of his attempts. He was 2 for 3 from three-point range and a perfect 2 for 2 from inside the arc.
Scott hit 42.8 percent of his shots on Saturday. He was 2 for 5 on his 3-pointers, and 1 for 2 from short range. He hit both of his free throw attempts.
Schroder was somewhat all over the place at 30.8 percent shooting. He was 0 for 3 from long distance, and 4 for 10 from the floor when not shooting threes. He was also perfect form the line with to free throws.
Bazemore's 10-point effort was a season high for him. His previous best was a seven-point night against the Boston Celtics on Dec. 2.
Scott and Schroder had both hit double digits already this season, but Scott hadn't done so since Nov. 29 against the Hornets. Schroder ended a four-game skid without reaching double digits.
While it was good to see Bazemore, Scott and Schroder hit double digits, it's powerful to see them score all those points on the same night. The Hawks' bench averages 30.6 points per game this season, meaning if Elton Brand or Thabo Sefolosha had contributed any points whatsoever (the duo averages 8.1 points per game -- Brand 3.4 and Sefolosha 4.7), Atlanta might have won its 10th straight.
9: Hawks forward Paul Millsap scored just nine points on Saturday. It was just the third time this season he had failed to reach double digits. Had Millsap landed one more point (he had 10 rebounds), he would have notched his sixth double-double of the season.
31.4 Just one night after putting their fifth-worst three-point shooting night of the season in the books, the Hawks replaced that figure by going 8 for 27 (29.6 percent) from the floor. Over their last three games, the Hawks are a dismal 31.4 percent from beyond the arc.
---