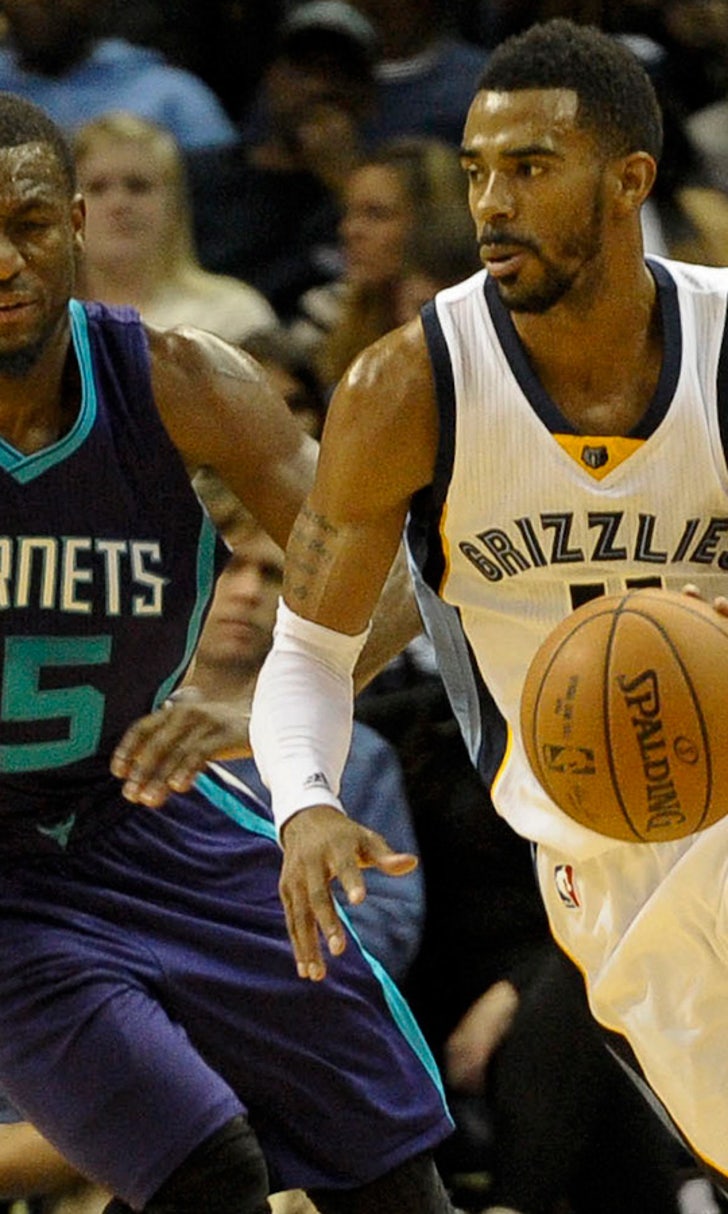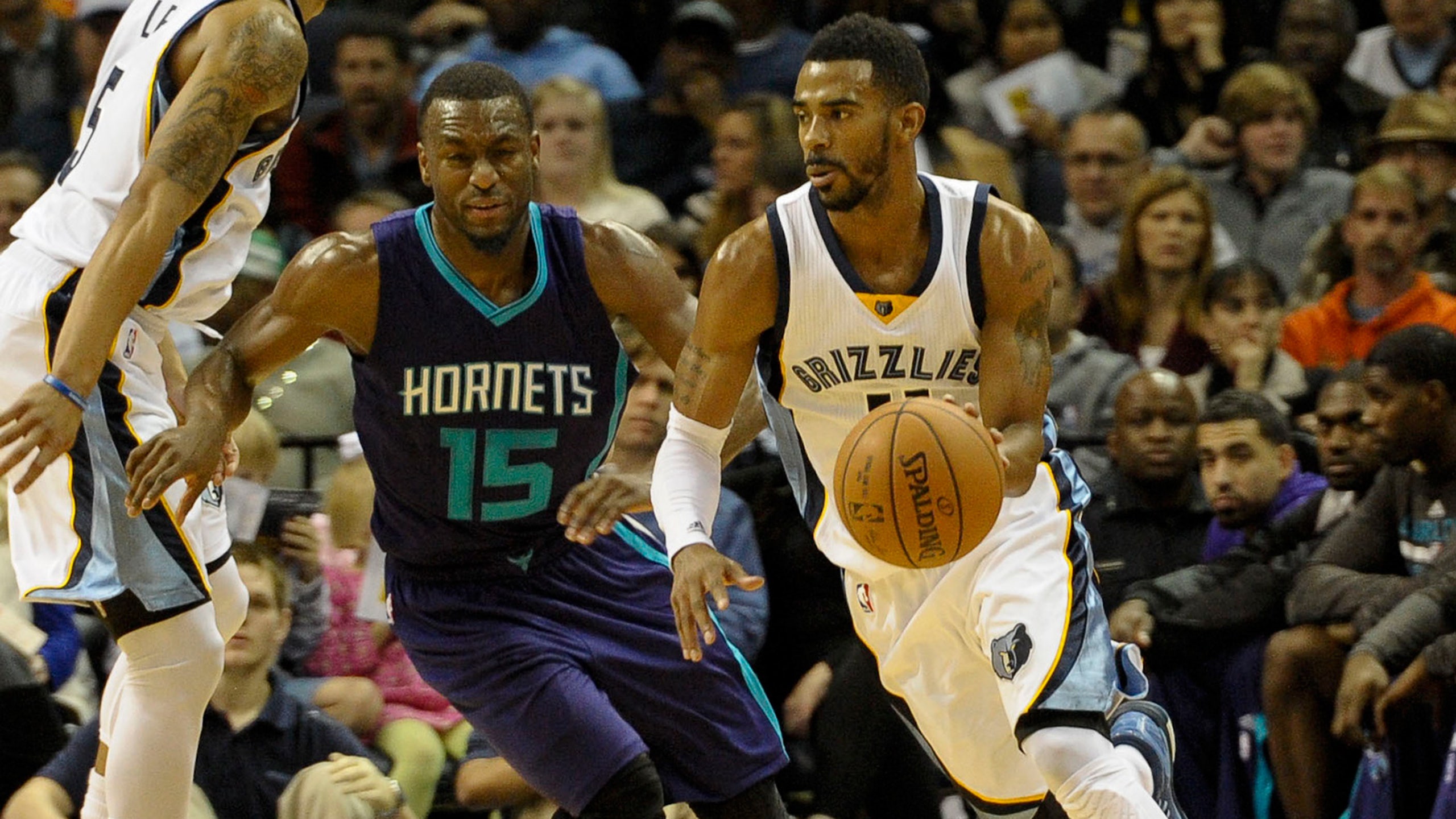 Court Vision: Grizzlies edge Hornets in double OT
BY foxsports • December 13, 2014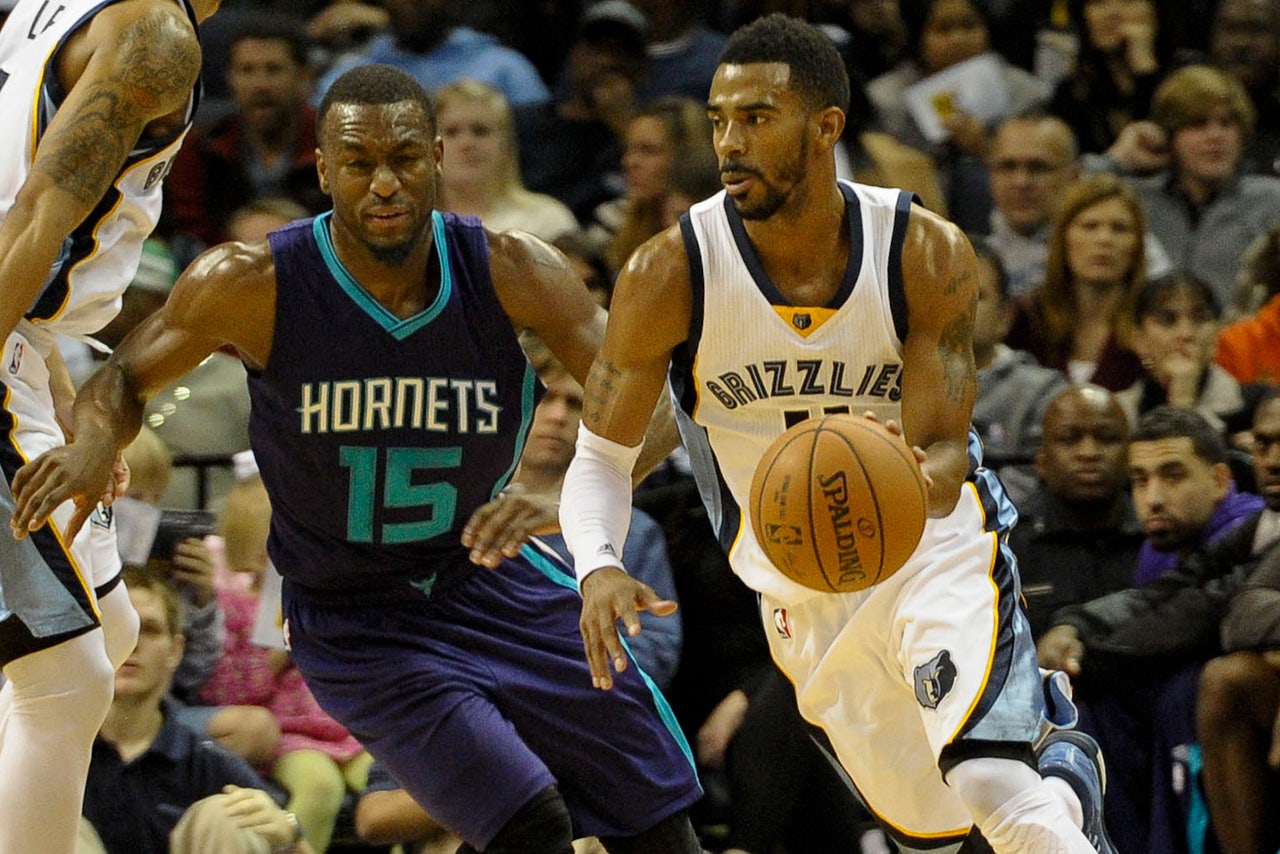 MEMPHIS, Tenn. – Going inside the Grizzlies' 113-107 double-overtime win over the Hornets on Friday. It was their first multi-overtime game since 2006 against Seattle.
Memphis knows what it is getting from forward Tony Allen. It could be an impromptu turnover dance or a layup clanking right off the bottom of the rim.
Overshadowing those funny-in-a-win, not-so-funny-in-a-loss moments, Allen leaves it on the floor, and then some.
Despite a foul on a late three-pointer, coupled with a technical foul, that endangered Memphis' 111-105 lead in the second overtime, Memphis coach Dave Joerger made sure to address Allen before anyone even asked about him.
"I thought he played harder than anybody," Joerger said, "especially in our tough times during the first half."
Allen was an early aggressor. He had seven first-quarter points and converted all three of his attempts from the free throw line.
Hornets' guard Gary Neal hit 4 of 6 in the first half. Allen switched to him in the second half and he made 4 of 8, but also had three turnovers. After point guard Kemba Walker scored 13 points in the first quarter, Allen helped hold him to two in the second quarter.
"Tony was everywhere, man. He was a big reason we were in the game," Grizzlies point guard Mike Conley said. "He made a lot of plays for us. He does stuff that Tony does."
The good Tony does outweighs the bad, like his fourth-quarter steal that, with Memphis down two, only led to a second straight bad pass for a turnover.
Memphis grabbed control in the first half, leading by as many as 12 points. But it was Charlotte that made the plays at the end of regulation to send it to overtime.
Trailing 92-90, Walker went for the win, but missed from 26 feet. Neal missed a tying tip, but Gerald Henderson did not. Henderson did miss what would have been the game-winner in the first overtime. The Hornets came back from four down and led by three with 23 seconds left. Vince Carter tied it with a three-pointer and Henderson missed from 18 feet at the buzzer.
"The game was right there to be won. We had to make one play and we didn't do it," said Hornets coach Steve Clifford.
To have a chance, Charlotte can thank Neal, who at one point had the same amount of bench points as Memphis.
Neal finished with a season-high 25 points on 8 of 15 shooting. He got to the line 11 times and made eight free throws. He also had four rebounds and a pair of assists. Had he made at least three, instead of two free throws on a technical and 3-point foul with 20 seconds left in the second overtime, Charlotte could have trailed by two with a chance to foul.
But as Clifford said, "one play."
Vince Carter was building up rust. But when Joerger called his number with 32 seconds left in the first overtime and his team down 102-99, the moment was his -- and he shined.
Carter, 37, took a pass from Courtney Lee and knocked down a three-pointer from the corner that sent the game to double overtime.
"I cannot even imagine playing only seven minutes and having to be in rhythm and ready to take that shot," Memphis center Marc Gasol said. "It's not easy."
In the second overtime, Memphis took over down low. Gasol denied Al Jefferson on consecutive possessions. Then he tipped a Conley miss back out and power forward Zach Randolph, whose jumper put Memphis up 109-105. Randolph then blocked Henderson.
But it all went back to Carter, who is having his troubles. Carter is shooting 32 percent. He says his right ankle injury isn't bothering him, but he is also shooting a career-low from beyond the arc (28 percent).
Shots like that have a way to ease the struggles. It's also the reason Memphis wanted him.
"I live for it," Carter said. "You can see the ball rotating and rotating and I looked at Courtney. He kind of looked at me, just kind of reading what my guy was going to do. Of course, he's a great three-point shooter, so (his defender) had to commit. Once I got it, it was like get your feet set and shoot it like it's the first quarter. It was great to see it go in though."
20 -- That's how many turnovers Memphis had. It resulted in 22 Charlotte points and helped erase Memphis' 12-point first-half lead.
0 -- Three days after missing practice with an unexcused absence, Hornets guard P.J. Hairston played zero minutes. He was inactive for Wednesday's win over the Celtics.
---