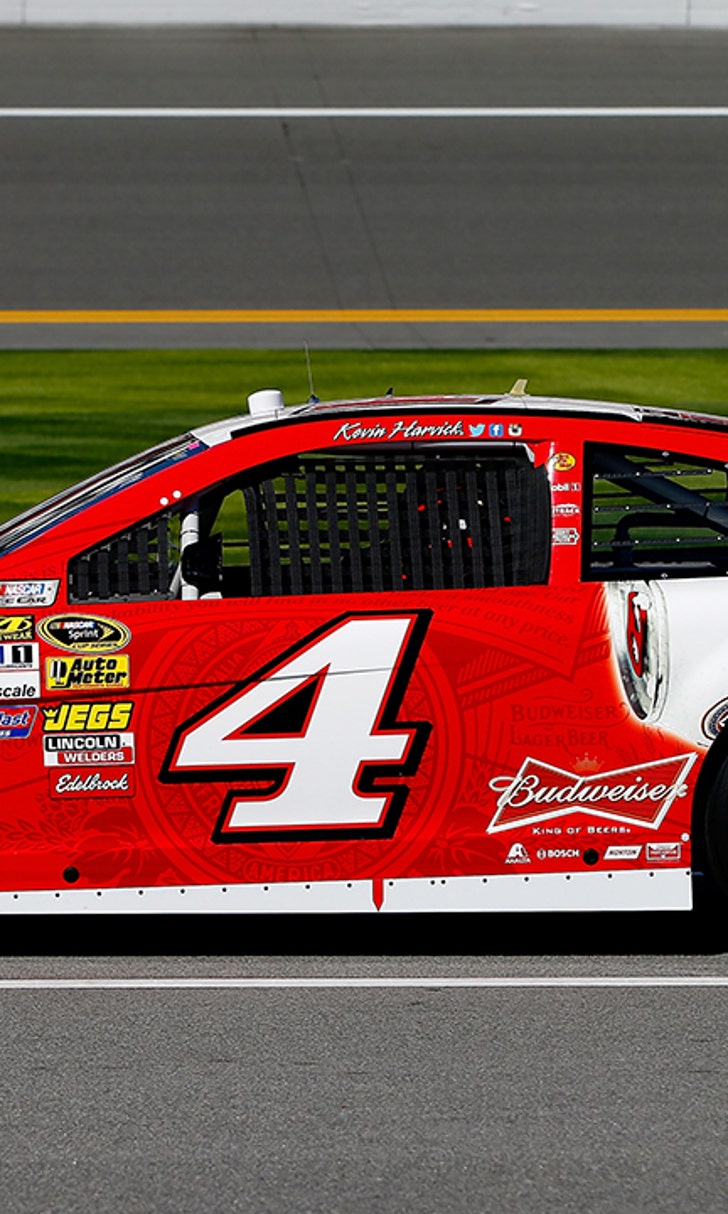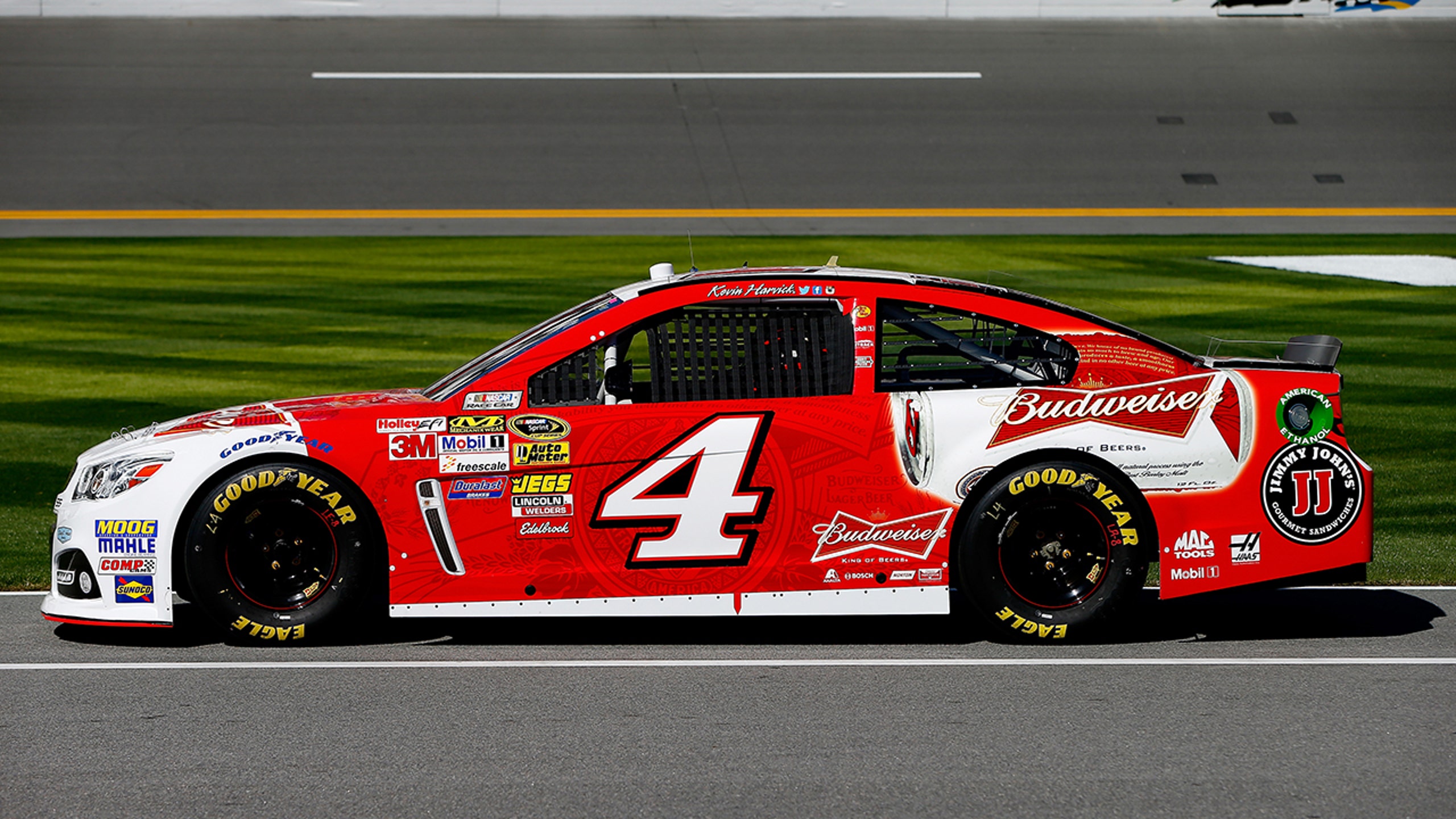 Countdown to the Daytona 500: The history of the No. 4 car
BY Tom Jensen • February 19, 2014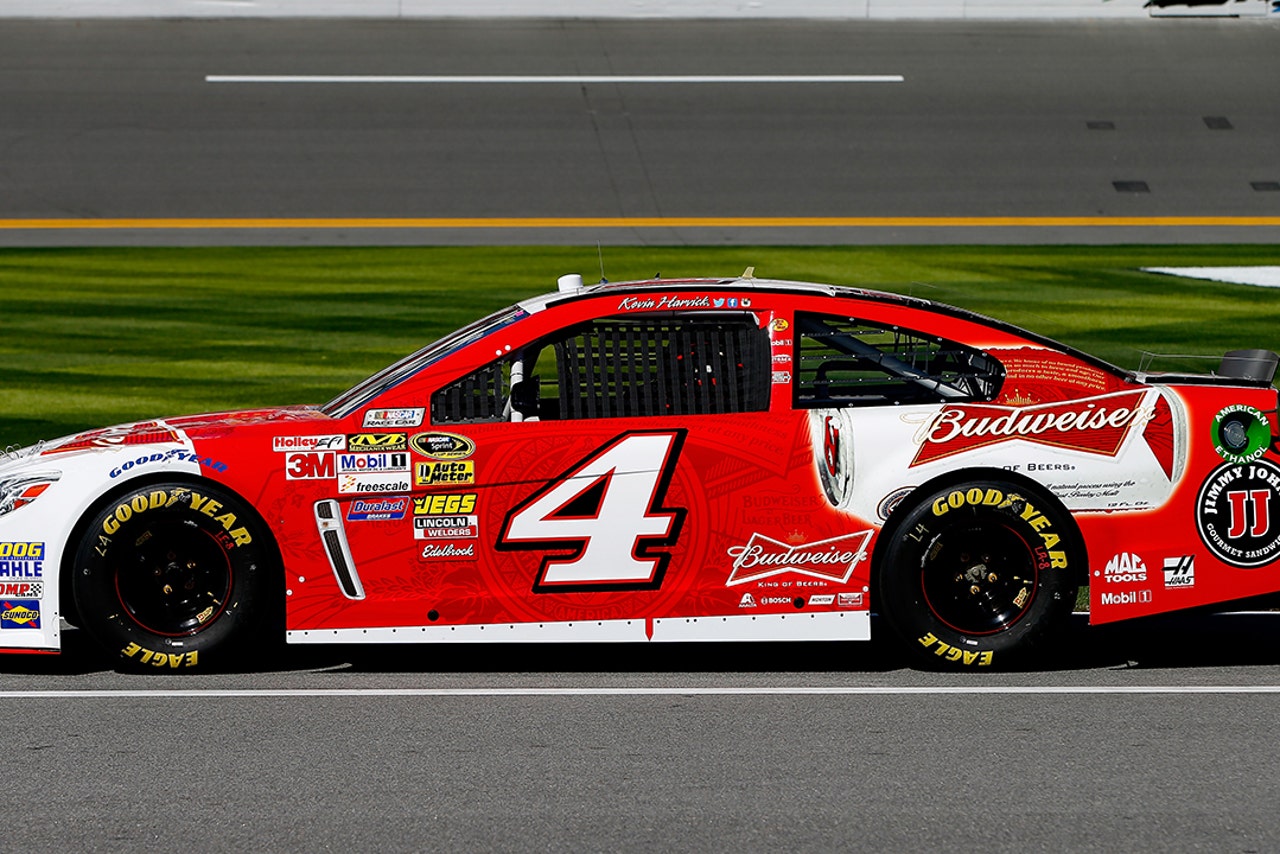 For the first time in his NASCAR Sprint Cup career, Kevin Harvick is switching teams and switching car numbers.
After 13 years behind the wheel of the No. 29 Richard Childress Racing Chevrolet, this year Harvick moves to Stewart-Haas Racing, where he'll drive the No. 4 SHR Chevrolet SS. Harvick has finished third in the final Sprint Cup points standings in three of the last four seasons and is one of the early favorites to win the 2014 championship.
But Harvick isn't the first driver to pilot the No. 4 in NASCAR's top division.
The first man to drive the No. 4 to victory in what is now known as the Sprint Cup Series was John Soares, who on May 30, 1954, won a 500-lapper at Carrell Speedway, a half-mile dirt track at Gardena, Calif. Soares is not to be confused with John Sears, who made a record 289 starts in the No. 4 from 1966-73, but never won a race.
Just two weeks after Soares' 1954 victory, Al Keller won at Linden, N.J., driving the No. 4 Jaguar - yes, a Jaguar - in a road-course race on an airport circuit.
The No.4 was on the side of Rex White's Chevrolet when he won the 1960 series championship in what was then called the NASCAR Grand National division.
White had the most success of any driver in the No.4, winning 26 races in 168 starts.
The only two other drivers to win more than one Cup race in the No. 4 were Ernie Irvan, who won seven races and Sterling Marlin, who claimed six checkered flags. Both Irvan and Marlin got their victories in the bright-yellow No. 4 Kodak-sponsored Morgan-McClure Motorsports Chevrolets, among the most feared cars of the early-to-mid 1990s.
And here's something you might win a bar bet with: The last driver to win a Cup race in the No. 4? That would be Kasey Kahne, who won at Phoenix in Nov. 2011 in what would prove to be the penultimate race for the now-defunct Red Bull team.
Over the years, the No. 4 has graced the sides of cars built by Buick, Cadillac, Chevrolet, Chrysler, Dodge, Ford, Hudson, Jaguar, Mercury, MG, Nash, Oldsmobile, Plymouth, Pontiac, Studebaker and Toyota.
The No. 4 by the numbers:
Starts, 1,439
Victories, 45
Poles, 45
Top fives, 227
Top 10s, 457
Laps run, 340,869
Laps led, 8,119
Stats provided by driveraverages.com
---