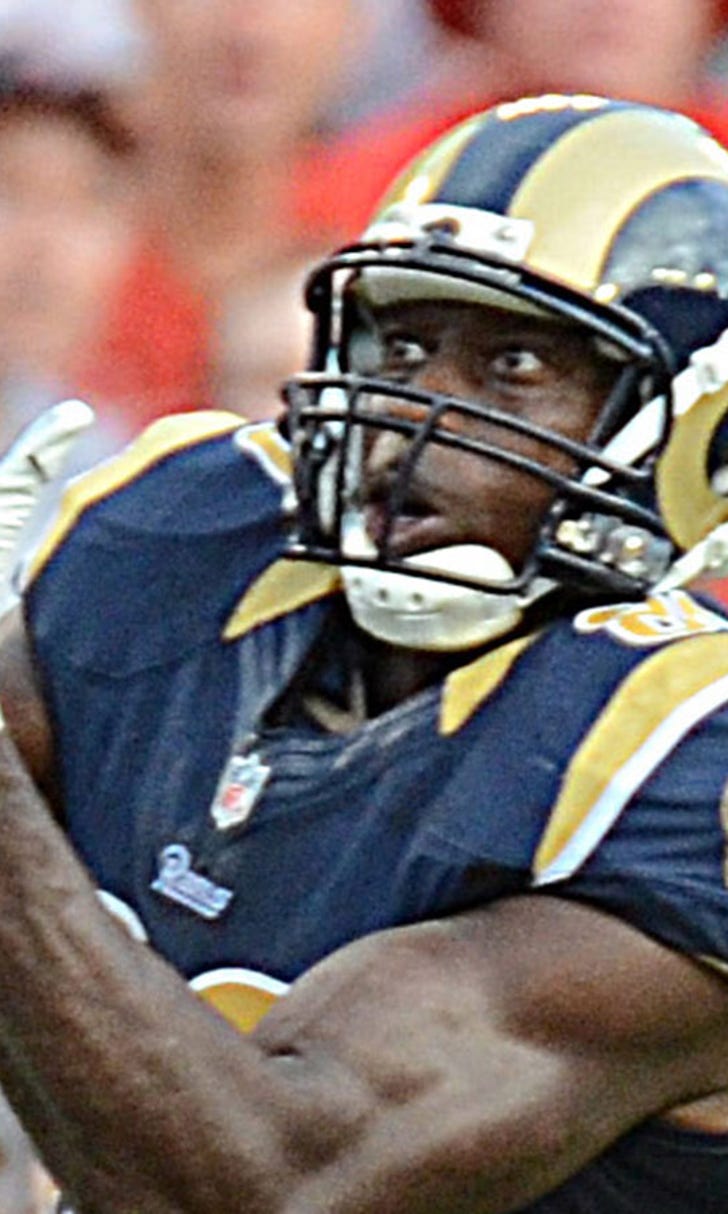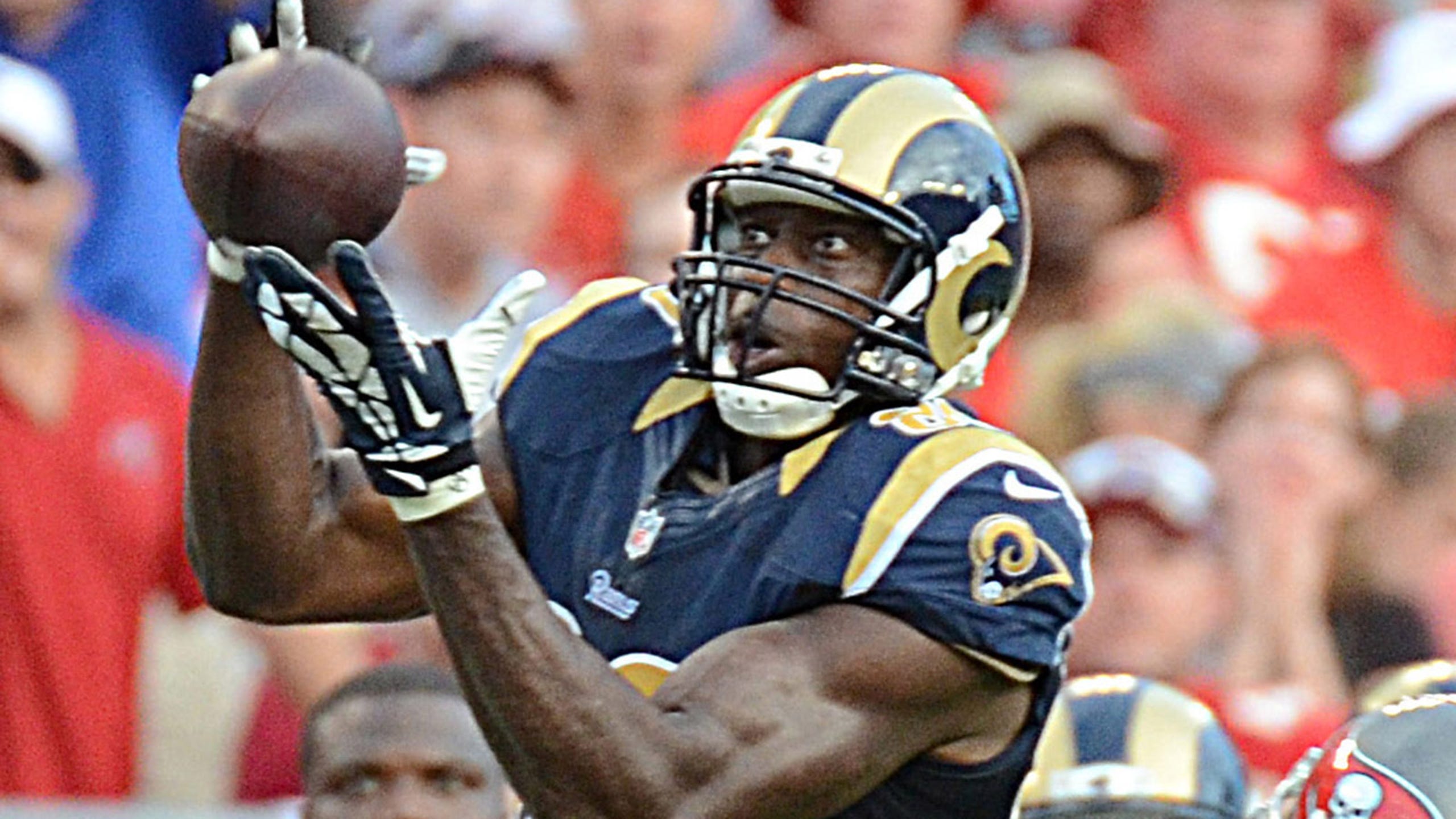 Cook has been a go-to guy for Rams both on and off the field
BY foxsports • December 9, 2014
ST. LOUIS -- Jared Cook had his most productive game of the season for the St. Louis Rams after being cleared for concussion-like symptoms. He's been a go-to guy off the field, too.
"Things happen all the time. It's all about resiliency in this game," Cook said after catching two touchdown passes in last week's 24-0 victory at Washington. "You have to bounce back."
The tight end was chosen as spokesman for the Ferguson 5, dealing with media fallout a day after he and four wide receivers did the "Hands Up, Don't Shoot" gesture during pre-game introductions before shutting out the Raiders on Nov. 30.
Cook was up to the task, speaking in depth about the decision to show solidarity for peaceful protests in nearby Ferguson, Missouri, and around the world. Though he'd been a bit unnerved by some threatening emails and texts received after the protest, he had no regrets about the decision or the specific gesture related to the fatal shooting in August by police officer Darren Wilson of unarmed teen-ager Michael Brown.
Several witnesses disputed initial reports that Brown had his hands up when he was shot, and a grand jury decided not to indict Wilson. Cook said the demonstration wasn't anti-law enforcement, noting a daily, congenial police presence at Rams Park.
'"Hands up, don't shoot' is not just a Ferguson thing," Cook said earlier this month. "It's a worldwide thing. You don't need to burn down your community, you don't need to harm others to get your message across."
Since Cook, Kenny Britt, Tavon Austin, Stedman Bailey and Chris Givens posed in the tunnel, the Rams (6-7) have won two straight shutouts by a combined 76-0 score.
"The field is our escape. It's our escape from everything else," Cook said. "No matter what people say about us or what people have to say, it's our escape."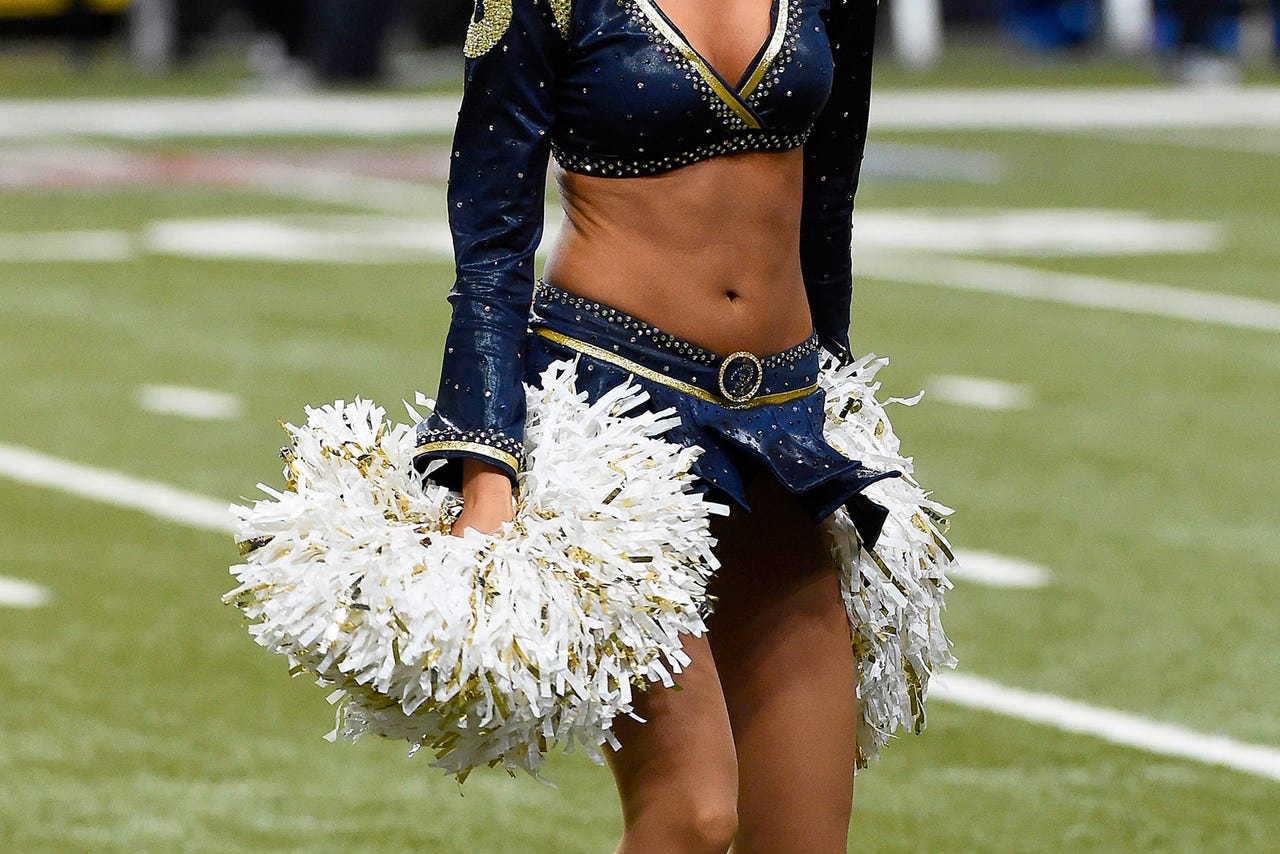 Flip through our photo album of NFL cheerleaders.
They're making a determined late push for a franchise that hasn't finished .500 since 2006. The Rams won seven games each of their first two seasons under coach Jeff Fisher.
The 6-foot-5, 254-pound Cook has three touchdowns after setting a franchise records last season with 671 yards receiving by a tight end and a career-high 51 receptions. He leads the team with 41 catches and averages 13 yards this season, including a 35-yarder over the middle for the first score on Sunday, and a 1-yard grab that made it 17-0 in the third quarter.
He'd been sent for medical tests after taking a blow to the head from Redskins safety Ryan Clark in the first quarter.
"First of all, I was very happy to see that he was OK," quarterback Shaun Hill said. "And then to bounce back like that and have the game that he had was great."
Sporadically, Cook has been the game changer with wide receiver skills the Rams anticipated when they signed him to a free agent deal prior to 2013.
Cook has saved some of his best for the Cardinals, this week's opponent. In his St. Louis debut in the 2013 opener he caught seven passes for 141 yards and two touchdowns, the second highest yardage of his career, and last month he had a 59-yard touchdown pass in a 31-14 loss at Arizona.
When Fisher was in Tennessee, the Titans traded a 2010 second-round draft pick to the Patriots to draft Cook in the third round out of South Carolina. He had two 100-yard receiving games in 2011 with Tennessee.
Defensive end Chris Long was the only player not practicing indoors Tuesday, a good sign for a team set to play on short rest on Thursday night. Long returned two weeks ago from ankle surgery and has soreness.
---