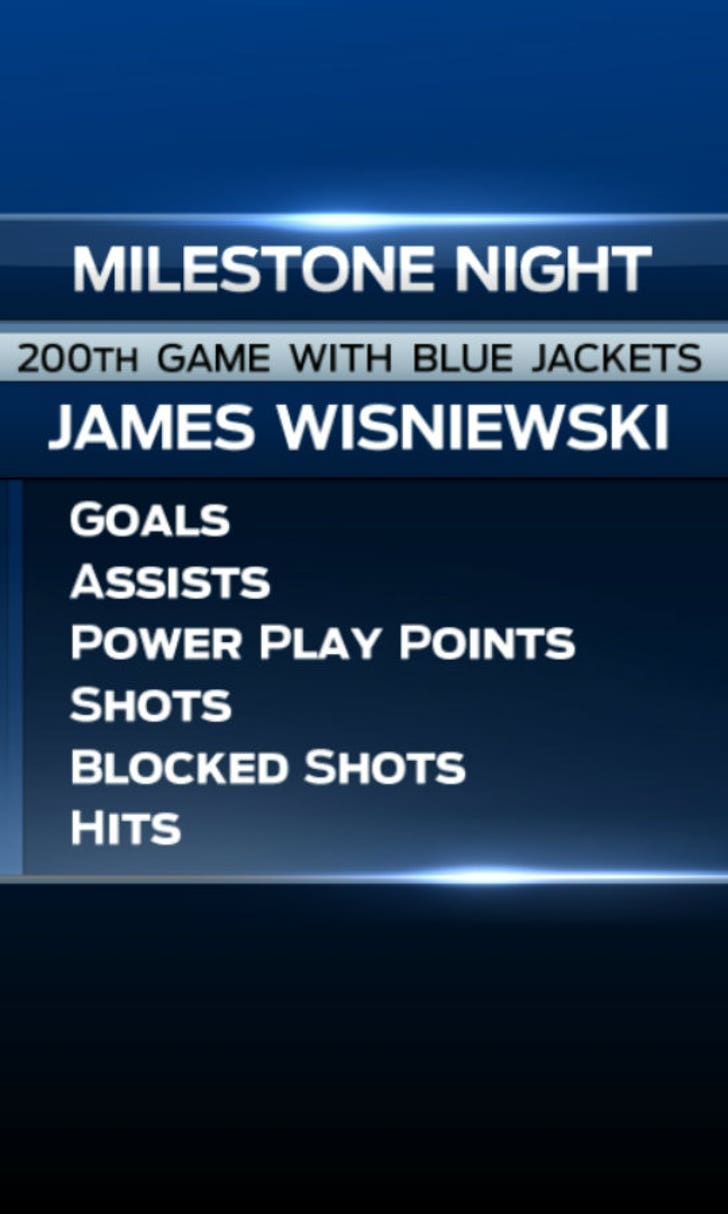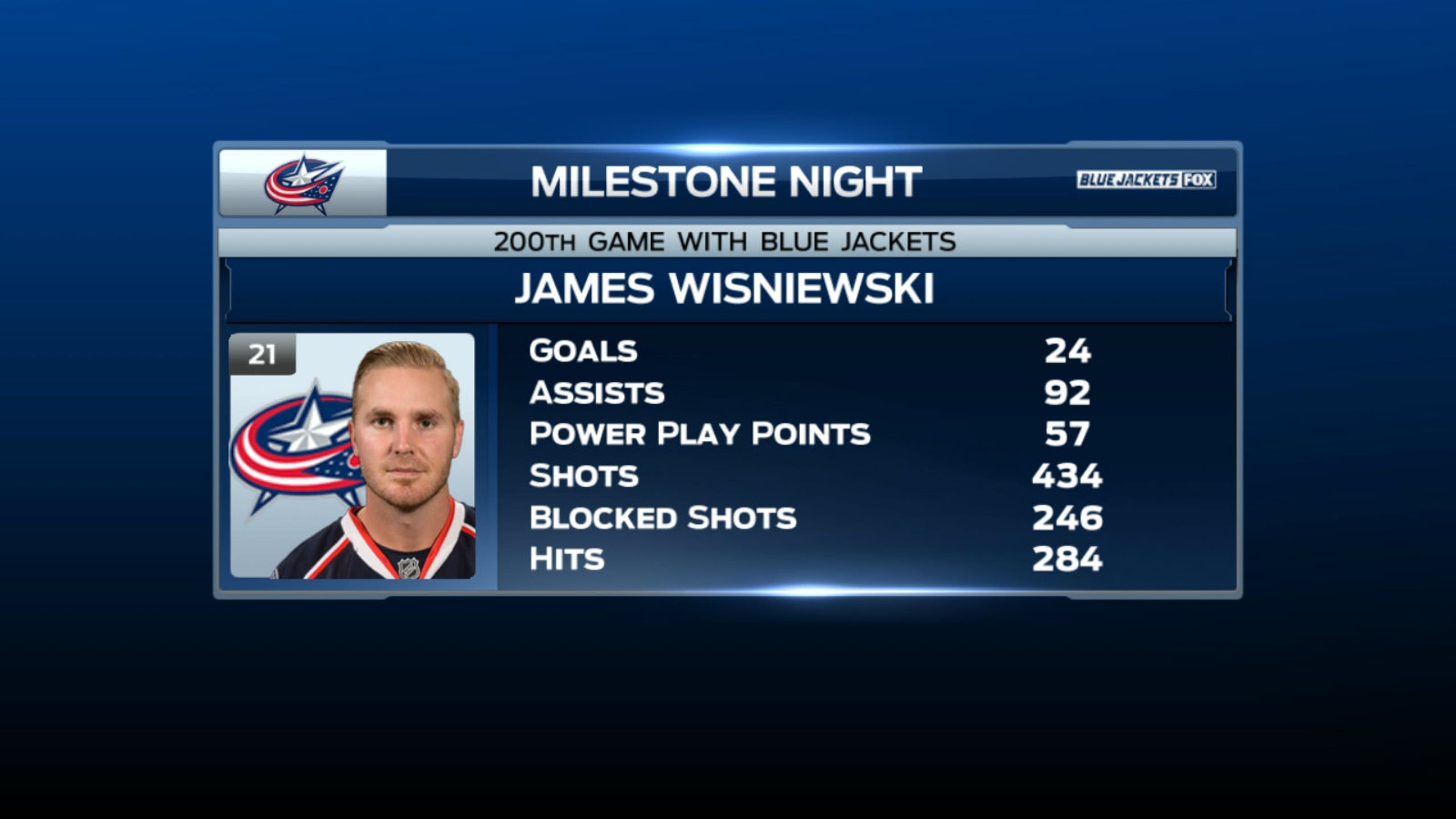 Consistent Wisniewski marks 200th game as Jacket
BY foxsports • February 7, 2015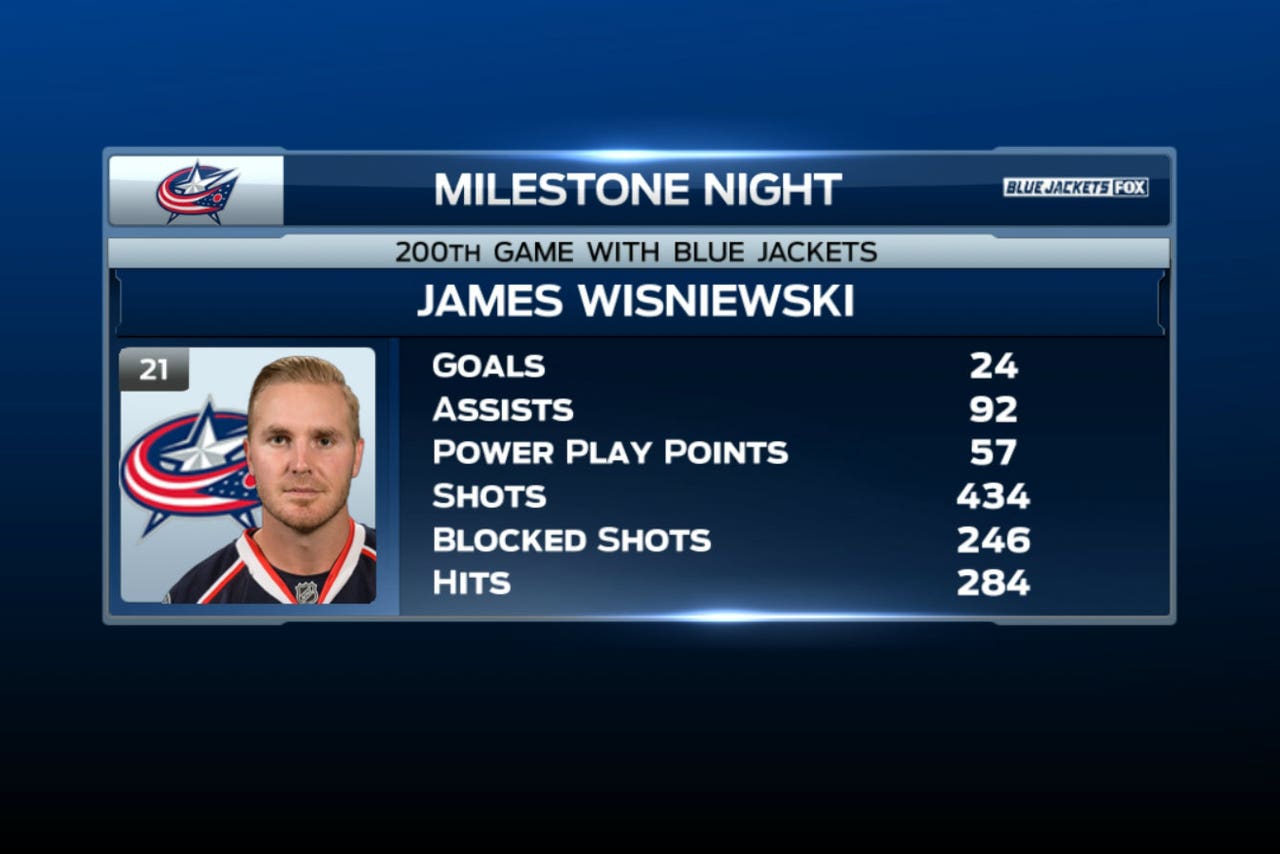 When defenseman James Wisniewski took to the ice in his 200th game as a Blue Jacket last night and helped his team earn a 7-1 decision over the 3rd place St. Louis Blues it was exactly the kind of game he'd been wanting for the team. Almost.
In a season that has been marred by injury and inconsistent play, Wisniewski has been one of the Jackets to stay on track to equal his performance from last year's playoff run. Last year in 75 games, the 30-year-old defenseman had seven goals off 160 shots for a shooting percentage of 4.20%. This season, Wisniewski is on a 10 goal pace, having scored six in 46 games with an improved shooting percentage of 5.60%.
But that's not enough for the Michigan native.
"I feel like I could be doing more, to be honest," Wisniewski said. "I have quite a bit of shots on net this year, but I'm not finding the puck luck for other guys to score. Last year I had a lot of shots on net where guys tipped them in or scored off rebounds or back door passes."
Wisniewski's self-evaluation is, as always, unfailingly accurate. While demonstrating an increase in almost every offensive statistic this season over last, the one number on his stat line that isn't in line with last year is assists. He had 44 in 2013-14, but this year is on track to net 32.
"I'm not really creating (for other players) as much this year," Wisniewski said. "Which is frustrating because obviously that helps the team win - first and foremost that is what it's all about."
Driving offense for himself and his teammates is something that Wisniewski does know how to do. Of all Blue Jackets last season, he ranked first in even strength Corsi -- a number that measures the percentage of shot attempts taken by a team when a specific player is on the ice -- with 54.1% and this season his Corsi is 48.1%.
Wisniewski is also a member of a defensive corps that has netted 22% of all goals scored so far this season -- he just wants to find a way to get more help headed his teammates' way.
"We've been doing a good job of getting pucks on the net," Wisniewski said. "We've scored a lot of goals but you think we'd have more assists because we're getting more pucks on net, we're just not quite getting that extra bounce. It's frustrating. I don't know how to explain it."
But seeking to understand is another hallmark of who James Wisniewski is. He is always at the ready with a tally of penalties, shots taken or a count of important events in a game or season.
"I'm kind of a numbers guy," Wisniewski said. "I've always been like that even as a little kid. As much as you want to say there are other things that play a big part of hockey - numbers don't lie. You can look at numbers and tell a lot about a team, a person."
When asked about some of the more modern statistics being introduced into hockey, Wisniewski is paying attention to those too.
"I've heard about Corsi and it's interesting, how science has come along into sports," Wisniewski said. "It's almost like baseball now -- this guy bats .350 at night on Wednesdays -- they have a stat for everything. And I think hockey is starting to catch up to that."
But the one thing Wisniewski wrestles with is that puck luck -- he mentions goals that come from a bounce off shin pads, or that are knocked into a wide open net after a rebound. When would the bounces come?
Finally, last night, they started to and Jackets' pucks found the back of the net.
Of the season-high seven goals scored, one came from a bounce of Scott Hartnell's helmet. Another was whacked out of the air into the net by Nick Foligno, and forward Corey Tropp ended a 13-month scoring drought when he netted his first goal of the season.
Wisniewski also added an assist to his tally on Nick Foligno's second goal of the night. Everything that seemed to have been missing -- the puck luck, the scoring help for teammates - was falling into place. The Jackets were playing just as Wisniewski knew they could.
"Sometimes you don't get that bounce," Wisniewski said before the game. "We just have to keep putting our nose to the grindstone and just keep working - that's the only the things we can control is our work ethic."
But as the final seconds ticked down off the clock, Wisniewski was on the ice and appeared to be in pain. After the game was over, it was announced he would not travel with the team to Ottawa as he is being evaluated for a lower body injury.
The Jackets believe they can still make a push for the post season. As they head into the 51st game of the season, the challenge will lie with each of the players to carry the model of consistent play that Wisniewski has set.
Follow Alison on Twitter at @AlisonL
---