Columbus Blue Jackets at Florida Panthers game preview
Published
Jan. 15, 2017 9:45 a.m. ET

TV: FOX Sports Florida
TIME: Coverage begins at 6:30 p.m.
CAN'T GET TO A TV? WATCH LIVE ON FOX SPORTS GO

SUNRISE, Fla. -- Fans at the BB&T Center are getting restless.

In the final seconds of Friday night's 5-2 loss to the New York Islanders, Florida Panthers fans were screaming "Fire Rowe" -- a chant that grew louder just before the final horn sounded.

Tom Rowe, named general manager at the start of the season, took over as interim coach for the fired Gerard Gallant in November.



All Gallant did was win the Atlantic Division last season, leading the Panthers past teams considered more talented and certainly more established such as the Montreal Canadiens, Boston Bruins and Tampa Bay Lightning.

But Panthers ownership wanted more.

Impatient for glory, the Panthers changed their uniforms and invested millions in new players in an active offseason. Once the season started, injuries to Jonathan Huberdeau and Nick Bjugstad hampered the Panthers' once speedy, skilled and explosive offense.

Cursed with impatience, the Panthers fired Gallant, who is still popular with fans, judging by Friday's chants that also mentioned his return as a hoped-for result.

That's unlikely to happen, of course. The Panthers put their faith in Rowe, and so far it has not been rewarded.

"It's been a frustrating season -- I understand that," Rowe said after Friday's loss. "But our guys can't feel sorry for themselves."

Florida's task does not get any easier on Saturday night when the Panthers (19-17-8) play host to the Columbus Blue Jackets (29-8-4), who have proved to be one of the top teams in the NHL so far this season.

The Jackets came back from an early deficit to defeat the host Tampa Bay Lightning 3-1 on Friday night. Columbus got goals from Josh Anderson, Nick Foligno and Boone Jenner.

With the win, Columbus remained No. 1 in the NHL with 62 points, quite remarkable for a team that has never won a playoff series in its 16-year history.

The Jackets finished 27th in the NHL last season. But this season, the first full year under coach John Tortorella, has been a stunning success, complete with a franchise record 16-game win streak and a 14-0-0 record in December.

January hasn't been quite as kind to the Jackets, who are 3-3-0 this month, a fact that has not escaped Tortorella.

"We've dipped a bit," Tortorella told the media after Friday's win over Tampa Bay. "I think this was a good way to get a win -- grab a hold of ourselves and grind away."

Foligno said the Jackets were "too soft on pucks" Friday.

"We allowed (Tampa Bay) to generate too much speed," Foligno told the media. "But we caused some turnovers in the second period and eventually took the game over."

And that's one of the main differences right now between the Jackets and Panthers. Columbus can overcome a slow start ... but not Florida.

"It's tough when the other team gets off to a good start and finds the back of the net," Panthers right winger Reilly Smith said. "There's no one to blame but ourselves. You are not going to win when you give up so many good scoring chances."

In other story lines:

-- Rowe said Panthers left winger Jonathan Huberdeau, who has yet to play this season because of a broken leg, won't return until March at the earliest.

-- Panthers center Aleksander Barkov (lower-body injury) is "week to week' on his return.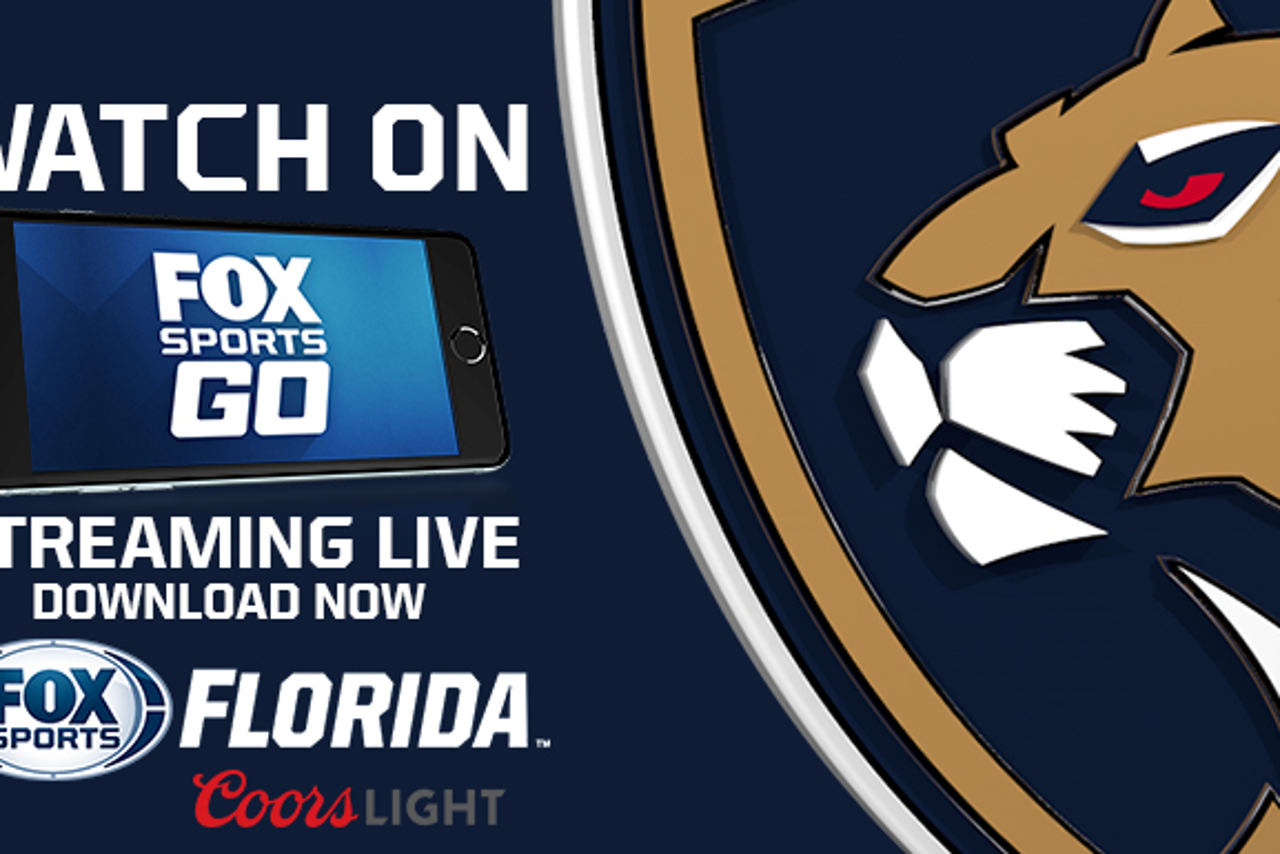 ---