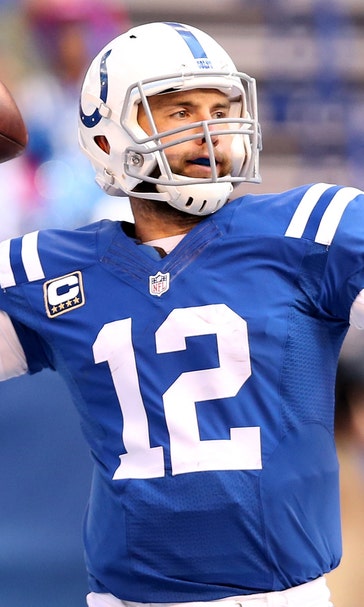 Colts seek to avoid first three-game losing streak in four years
October 28, 2015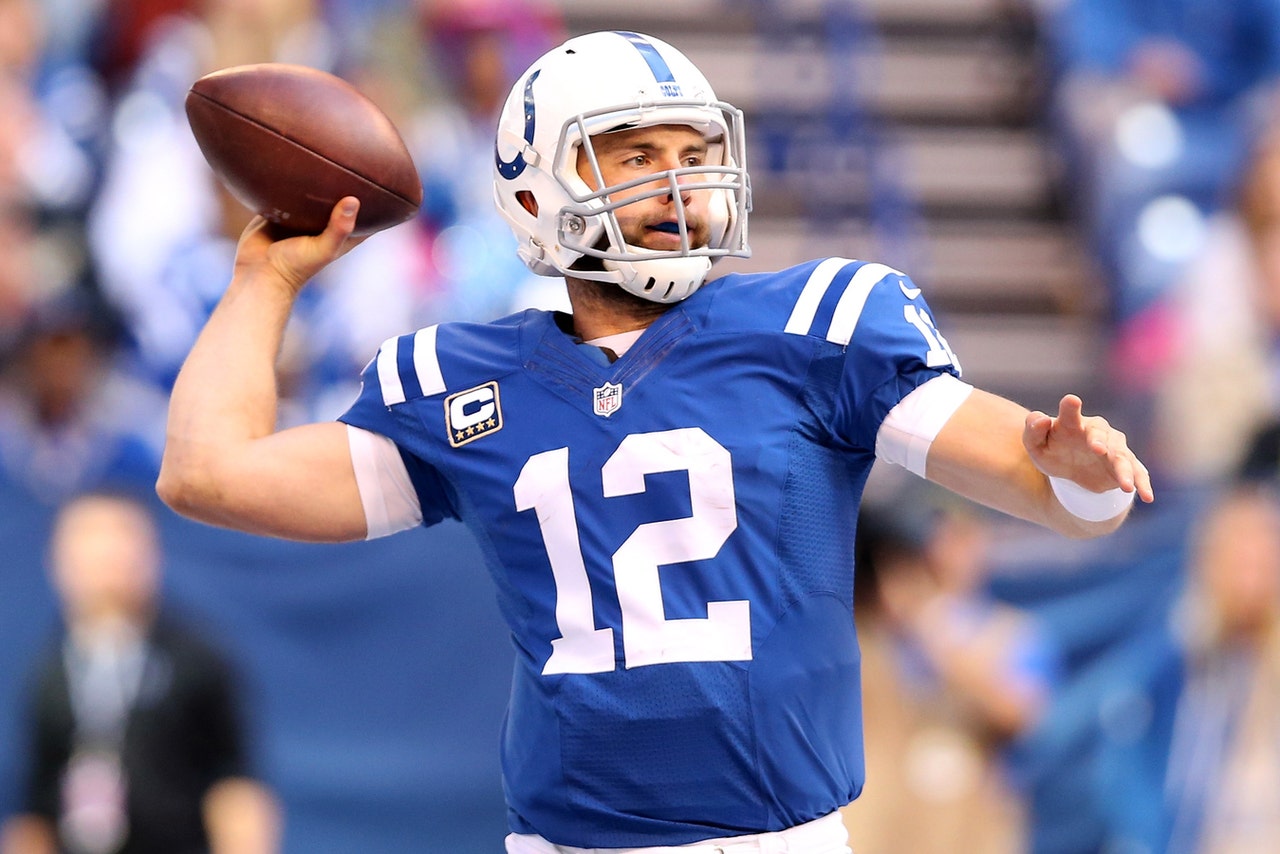 While the Carolina Panthers remain grounded amid the best start in franchise history, the Indianapolis Colts are having a hard time getting back to their winning ways.
The Panthers can remain perfect by sending the Colts to their first three-game losing streak in four years Monday night.
Yet to reach the halfway point of its season, Carolina (6-0) understands there's little reason to get overly excited about its strong start.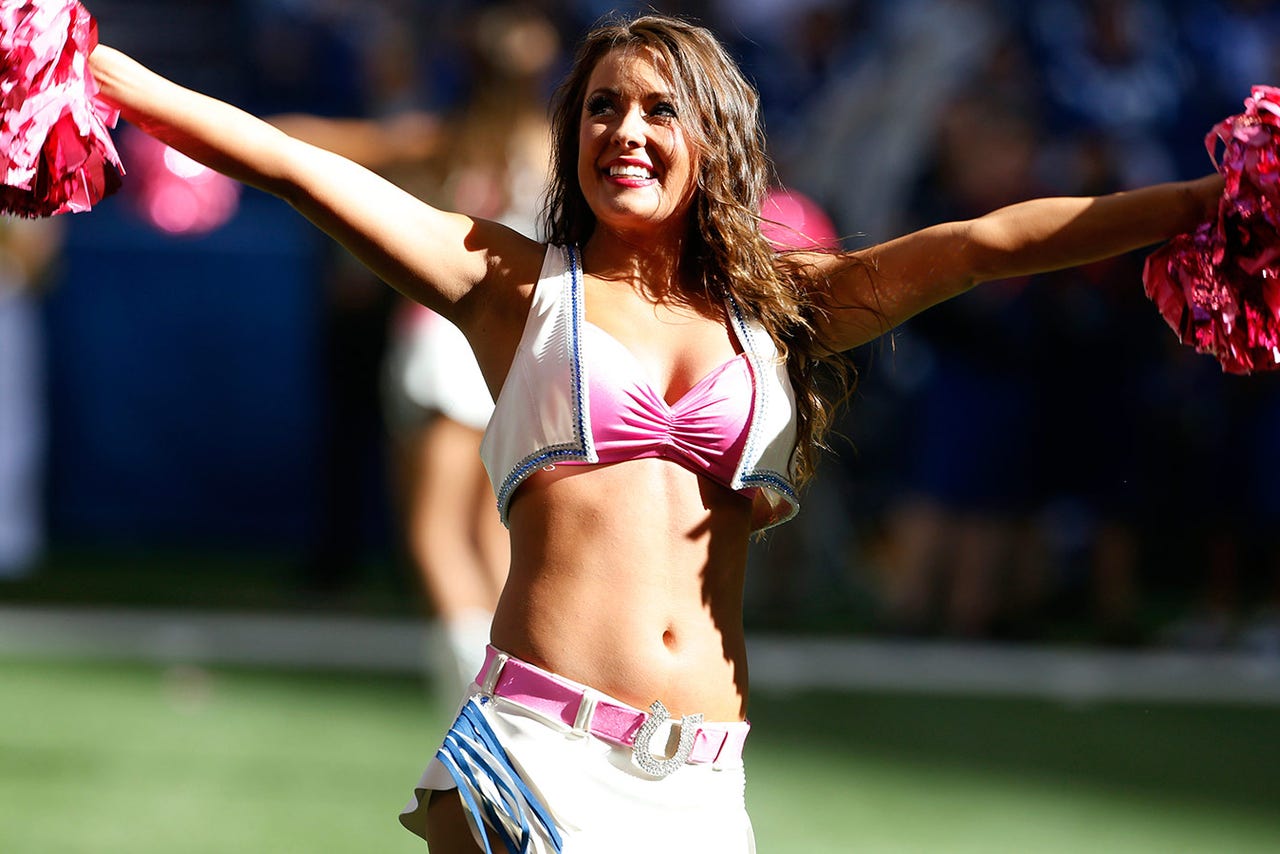 Lookin' good! Flip through our photo album of NFL cheerleaders.
"When you're 6-0 in the NFL, that's pretty good," tight end Greg Olsen said. "It's a big deal to be 6-0, but obviously, we're trying to get to 1-0 each week. Like we said last week, five wins isn't going to do anything; six wins isn't going to accomplish anything.
"We still have a lot of work to do."
The two-time defending NFC South champions have yet to beat an opponent that currently has a winning record, though a 27-23 win at Seattle in Week 6 and Sunday's 27-16 victory over Philadelphia were impressive nonetheless.
Victories like those have made Carolina confident but hungry.
"We've been doing a pretty good job of maintaining our focus and understanding what we've accomplished so far," quarterback Cam Newton said. "We're not satisfied with what we've done. Is it good? Yes, but at the same time we're still trying to conquer things that people said we couldn't do, and surprising ourselves at the same time."
Newton's career-low 55.8 completion percentage, nine touchdowns against seven interceptions and 78.4 rating might be more of a concern if it weren't for a running game that leads the NFL with 144.7 yards per game and has gained at least 100 yards in 17 straight contests. Newton, who averages 4.5 yards per carry, does have four rushing TDs.
Jonathan Stewart set season highs while averaging 5.2 yards per carry and gaining 125 yards against the Eagles.
"It's one of those things where if we can run the ball effectively it will take pressure off the quarterback," coach Ron Rivera said. "Secondly, it gives your offensive linemen a chance to tee off. And third, it does wear people down a little."
Indianapolis (3-4) yielded a season-high 183 rushing yards in Sunday's 27-21 home loss to New Orleans. The Colts rank last by allowing an average of 408.6 total yards per game and are giving up 24.9 points per contest.
Though Indianapolis is in danger of dropping three straight for the first time since starting 0-13 in 2011, coach Chuck Pagano hasn't lost faith but feels a sense of urgency.
"It would be real easy to say -- make excuses and say, 'Well, it's because of this, that, the hangover,'" said Pagano, whose Colts are below .500 this late in a season for the first time since that dreadful 2011.
"It's on us."
Indianapolis, however, won't need to panic because it remains atop an AFC South division that's the worst in football.
"We're still in it, we still can have a great season, but we've got to start playing better," backup quarterback Matt Hasselbeck said.
Andrew Luck has thrown six touchdowns in two games since missing two with a shoulder injury but was intercepted twice against the Saints, who scored all their points before the Colts found the end zone late in the third quarter.
Luck was also sacked four times behind a struggling offensive line that's yielded 15 this season and is a big reason for Indianapolis' league-high 16 holding penalties.
"As a unit, we're frustrated and I'm frustrated with myself," Luck said.
"We're 3-4. That's where we are," he added. "There's not much story beyond that. We've got a darn good football team. We'll play better, and we'll fix what needs to get fixed."
Things likely won't get easier against a Carolina defense that's recorded half of its 18 sacks in the last two games and has allowed only one opponent to throw for 300 yards.
The Panthers, though, have yielded an average of 144.3 rushing yards over the last three games, which could entice the Colts to give Frank Gore more touches. The veteran averages 4.6 yards per carry, but has finished with at least 20 carries only once this season and has 22 in the last two games.
Indianapolis will be without rookie receiver Phillip Dorsett for at least four weeks because of a fractured fibula. The 29th overall pick has 11 receptions for 167 yards and a TD.
Stewart and Newton combined for 123 rushing yards to help Carolina win 27-19 at Indianapolis in 2011.
---
---