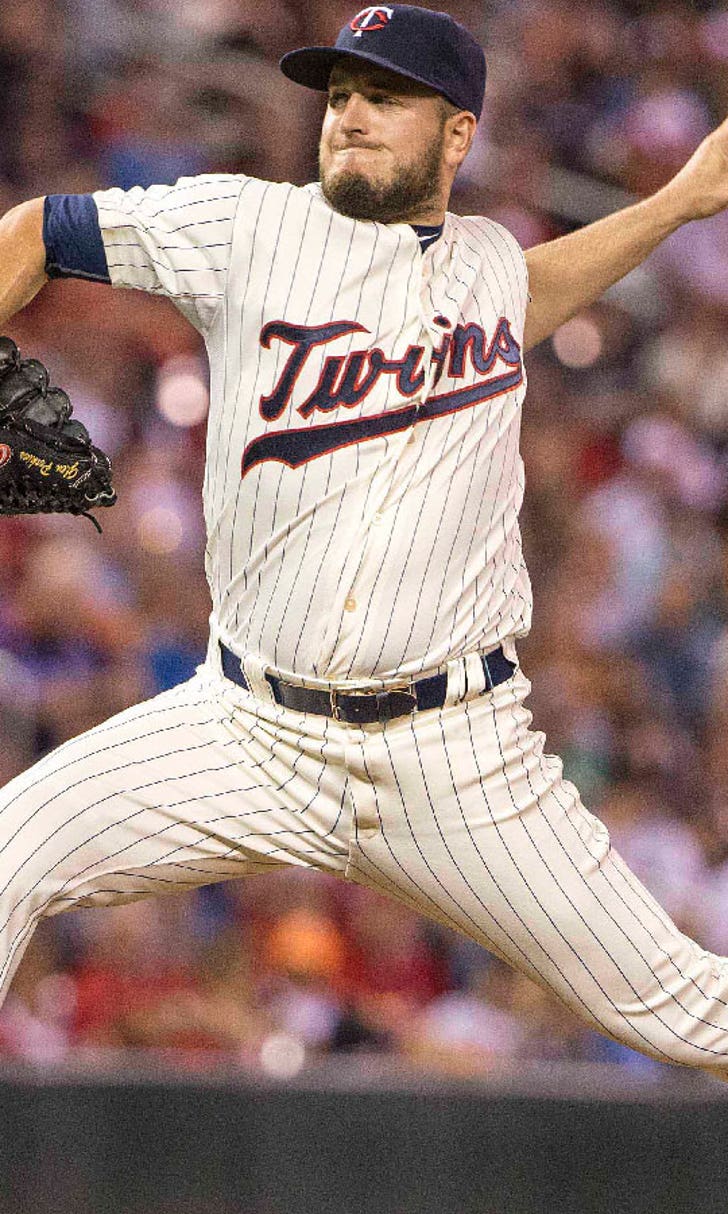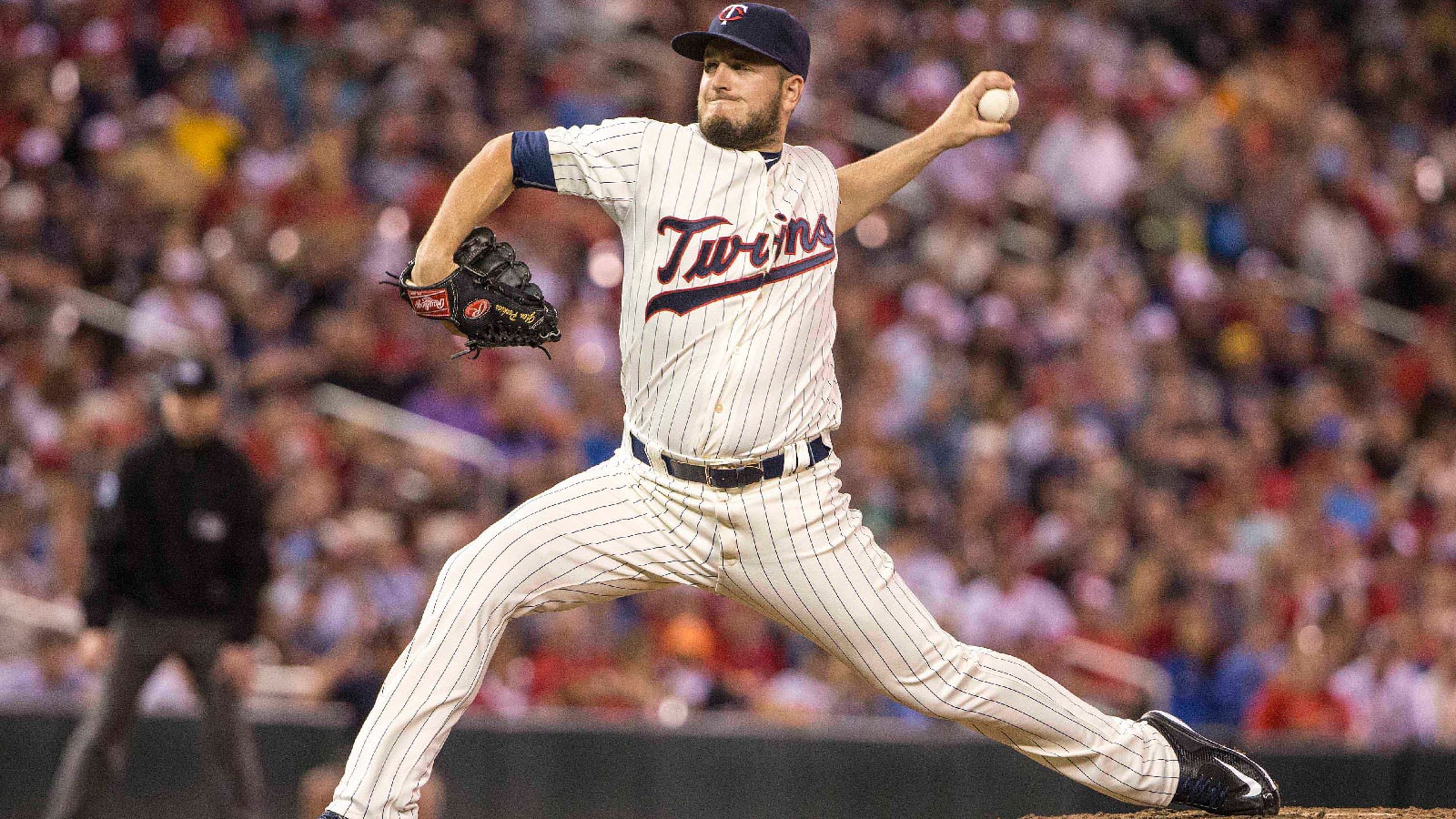 Closer Perkins stays perfect, helps halt Twins' skid
BY foxsports • June 18, 2015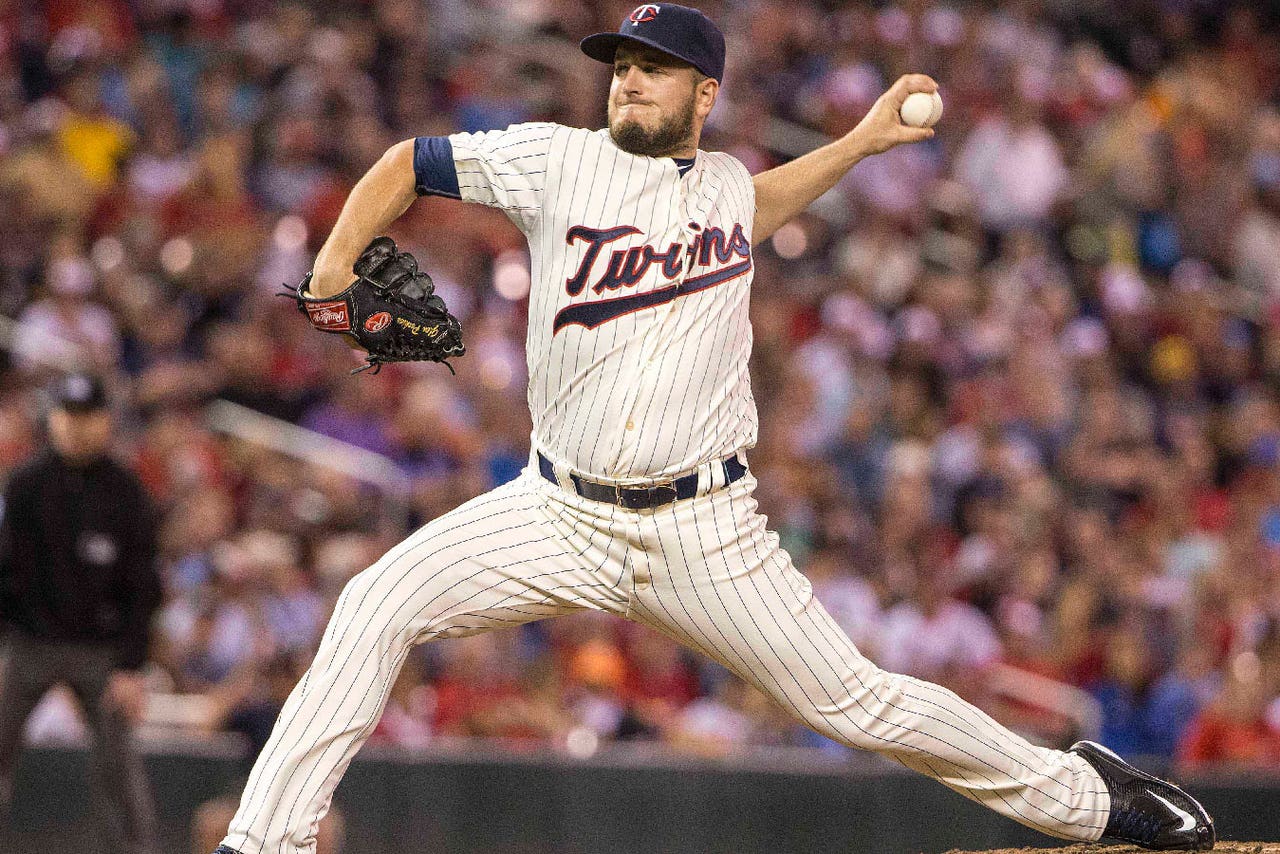 MINNEAPOLIS -- Glen Perkins doesn't believe in jinxes.
Shortly after the Twins closer notched his 23rd save in his 23rd attempt this season to preserve Minnesota's 3-1 win, a reporter suggested that simply asking about the run Perkins is on might jinx the two-time All-Star. Perkins wasn't concerned.
"I'm not worried about that," he said. "I don't believe in that. I'll probably blow a save tomorrow."
Until Perkins finally does have a hiccup, he remains perfect in save opportunities. His 23rd save leads the majors and has Perkins on a possible pace to earn a spot in his third straight All-Star Game.
The save Perkins earned Wednesday, though, took an extra third of an inning -- and got dicey along the way.
It's not the first time Twins manager Paul Molitor has used Perkins for the final out of the eighth inning. In fact, this was his third four-out save of the season and the sixth total of his career. He didn't do it a ton before this season, but Molitor has no fear in turning to Perkins an out early, especially if the matchup, as it was Wednesday, was against a left-hander.
Molitor called for Perkins to face St. Louis' Kolten Wong with two outs in the eighth and a runner on second. Perkins got the left-handed Wong to fly out to left to end the inning, and the Twins scored a run in the bottom of the frame to give their closer a two-run cushion.
The top of the ninth was a bit of an adventure for Perkins. He gave up a leadoff single to Cardinals third baseman Matt Carpenter and followed that up by allowing a hit to Jhonny Peralta. With two on and nobody out, Perkins had some work to do to wriggle out of the jam.
That's where his slider came in. Perkins used an 82 mph slider to get Mark Reynolds to strike out swinging for the first out. One batter later, Randal Grichuk also swung and missed an 82 mph slider for strike three.
So far, Perkins had done his part to limit the self-inflicted damage of the two previous singles. When Perkins got Yadier Molina to tap a slow roller back to the pitcher's mound for the final out, he had successfully escaped the ninth. Save No. 23 was in the books and, more importantly, the Twins won 3-1 for just their second win in their last nine games.
It might not have been the most orthodox save of Perkins' career, but it got the job done.
"Hell, we won," Perkins said of his four-out save. "When I talked to (Molitor) in December and he asked me how I felt about doing it, I said I'm all for it. I want to win. I don't want to be in that bullpen if something happens and I don't get to pitch."
It's been a while since Perkins had a ton of save opportunities. After saving 13 games in the Twins' 20-win month of May, Perkins had just three saves midway through June. Of course, it hasn't helped that Minnesota entered Wednesday's two-game series just 4-11 so far this month.
The bright side for Perkins is that he's stayed fresh, which made the decision to get four outs in Wednesday's ninth inning even easier.
"You're looking at potential scenarios and how the inning might unfold. I think Glen's only been out there once in about the last 10 days," Molitor said. "So he was rested. It seemed like a night where we could really use a win, and if I got an opportunity with two outs there in the eighth and a left-handed matchup, it seemed like the right time."
After Wednesday, Perkins is now one of two closers in baseball who has yet to blow a save, along with Yankees closer Andrew Miller. After Minnesota has hit a rut in the last two weeks, the Twins and Perkins hope he'll have more chances to add to his league-leading saves total in the not-too-distant future.
"I think I threw three times in the last two weeks after throwing I feel like every game in May," Perkins said. "So I was ready to go. I was ready from the start of the eighth. I knew I would get an opportunity."
Follow Tyler Mason on Twitter
---