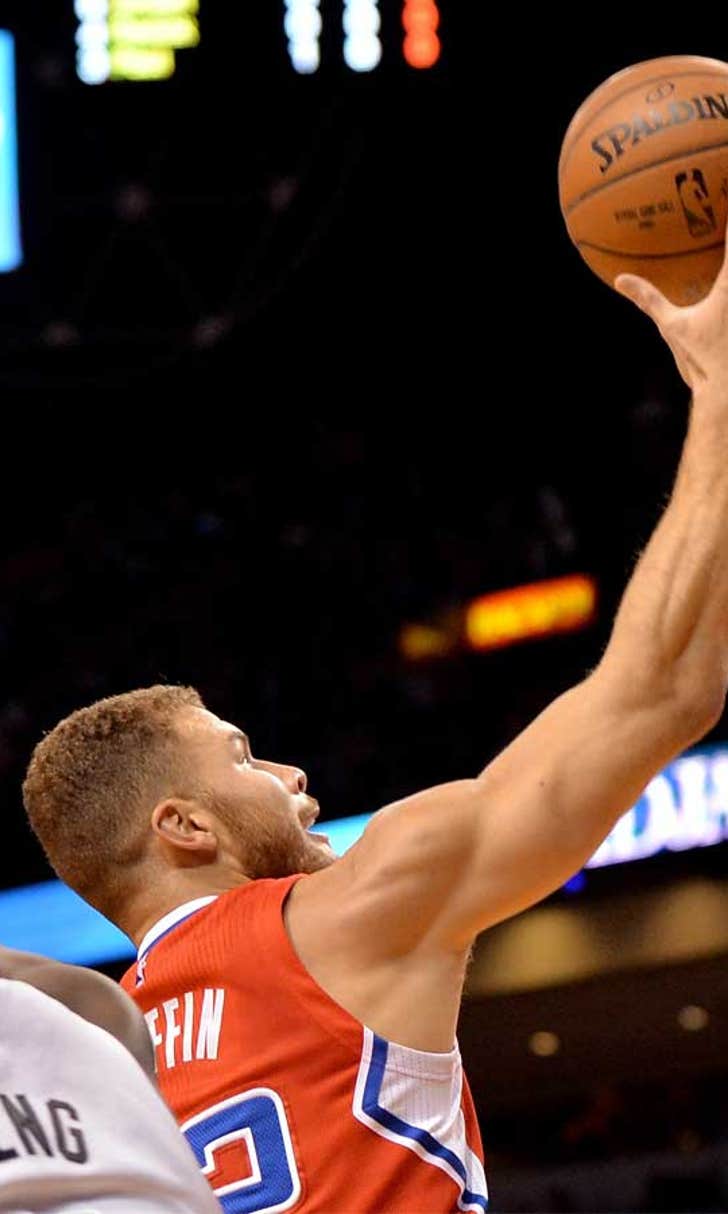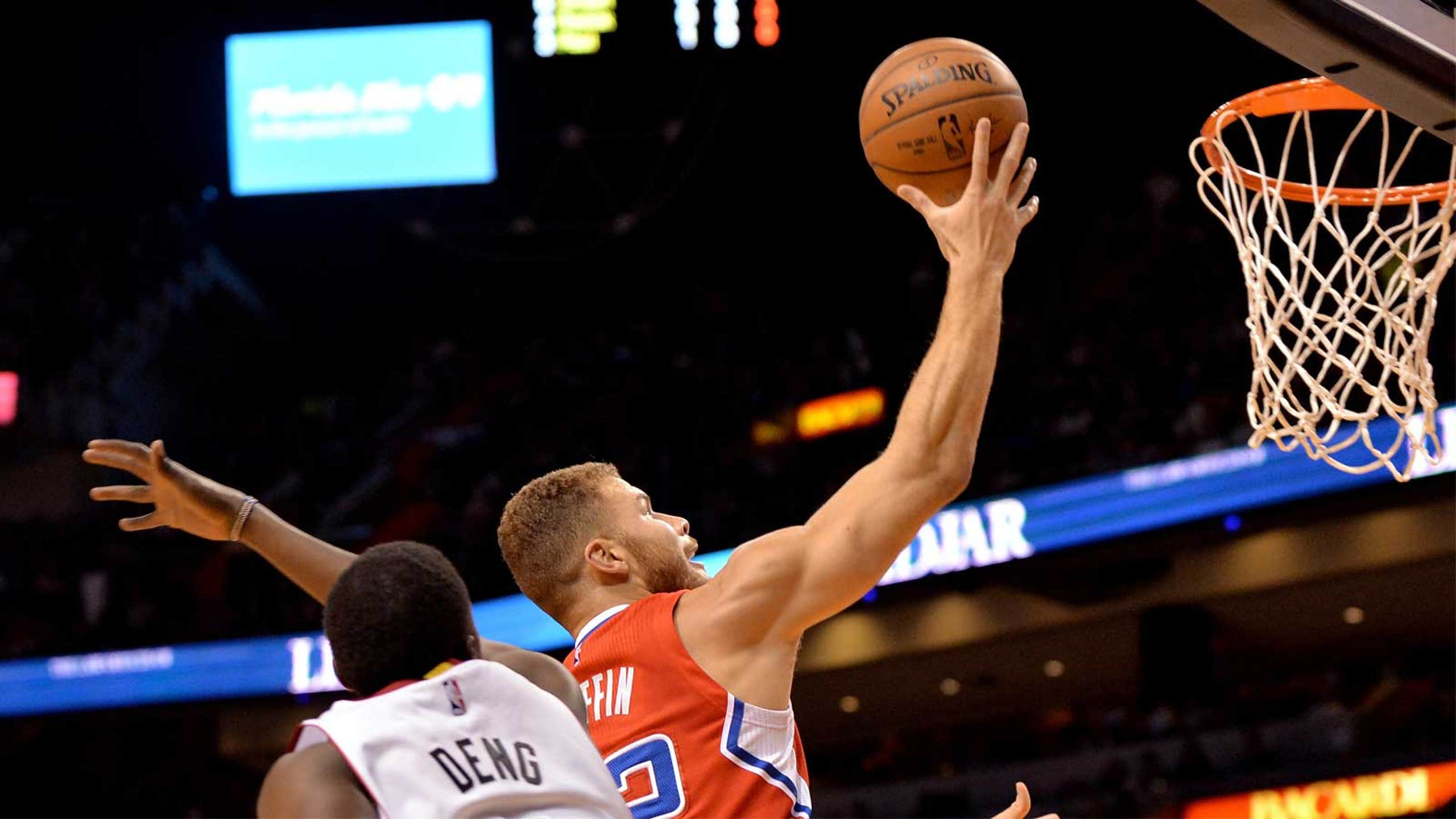 Clippers grab big early lead, roll by Heat 110-93
BY foxsports • November 21, 2014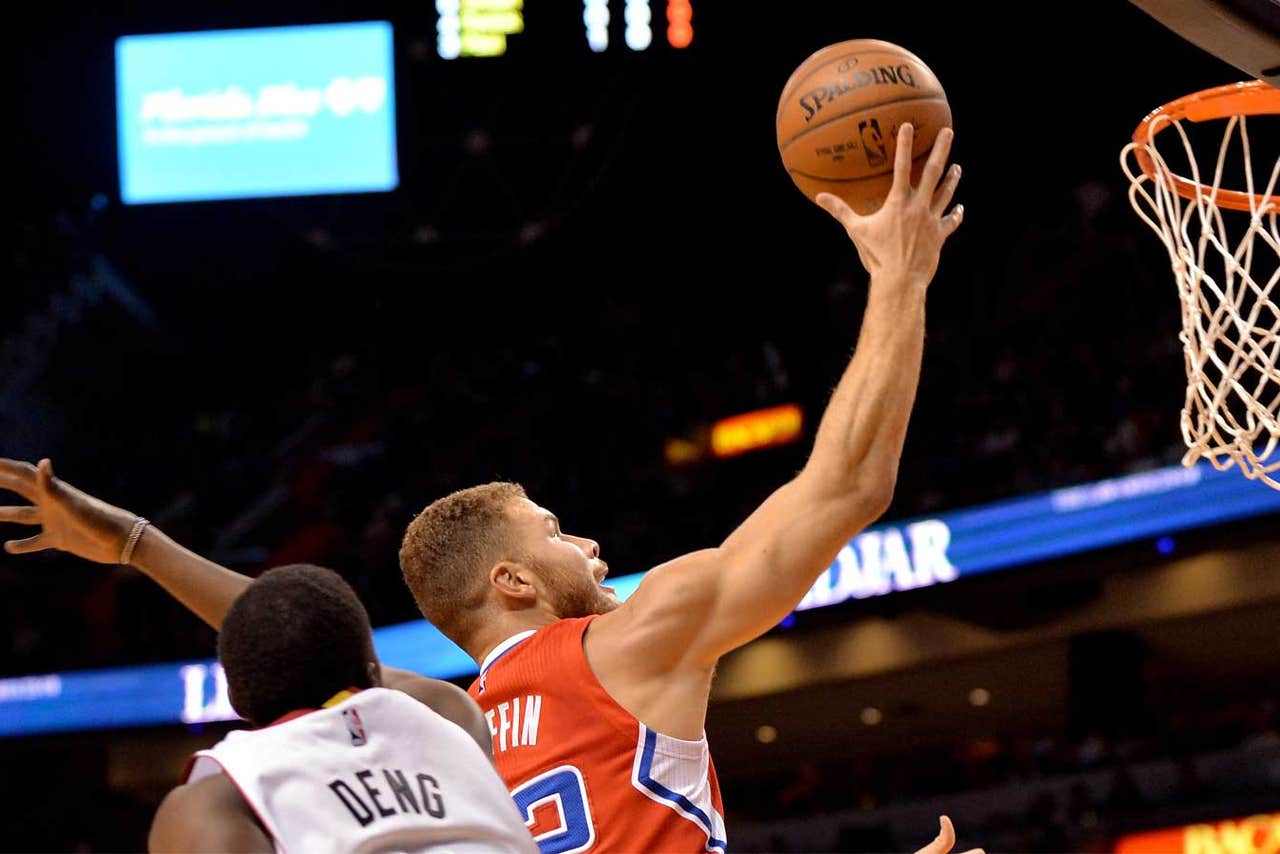 MIAMI (AP) -- Blake Griffin and Chris Paul found themselves all alone on a fast break late in the third quarter, no Miami Heat player even remotely close to them.
Everything wasn't always that easy for the Los Angeles Clippers. It only seemed that way.
Paul had 26 points and 12 assists, Griffin added 26 points and the Clippers wasted no time in taking control on the way to a 110-93 win over the Heat on Thursday night.
"We're doing what we're supposed to do," Paul said.
DeAndre Jordan scored 12 points and grabbed 11 rebounds for the Clippers (7-4), who led 39-15 after one quarter. Jordan's night: Six shots, all of them dunks, all part of the reason why the Clippers outscored Miami 44-26 in the paint.
"I think that's rare," Clippers coach Doc Rivers said of Jordan's all-dunk night. "That might not be for him. ... He's the perfect guy to have on a winning basketball team."
Chris Bosh scored 28 for Miami (6-6), which has dropped three straight home games for the first time since March 2011. Rookie reserve Shabazz Napier had a season-high 17 points.
"We didn't have a chance tonight after that first quarter," Bosh said. "Good team like that, down 20, you can't do that. We can't do that. We're not good enough to keep making mistakes. ... It was a clinic they put on us."
Dwyane Wade missed his fourth consecutive game with a strained left hamstring. The Heat are 5-3 when Wade plays this season, 1-3 when he doesn't.
"Not a whole lot to say," Heat coach Erik Spoelstra said. "That was a blitz in that first quarter. They absolutely knocked us on our heels and we just could never gain our footing after that."
At Sacramento, DeMarcus Cousins had 22 points and 14 rebounds and Rudy Gay scored 20 points to help the Kings beat Chicago 103-88, ending the Bulls' six-game road winning streak.
Darren Collison had 17 points and 12 assists for the Kings, who took the lead for good in the second quarter. Omri Casspi scored 14 points, Ben McLemore had 11 and Derrick Williams added 10.
Jimmy Butler had 23 points and Taj Gibson, Mike Dunleavy and Aaron Brooks had 12 each for Chicago. Joakim Noah had 10 points and 11 rebound despite foul trouble. The Bulls played the second game of a seven-game road trip, their longest of the season.
Chicago was trying to win its first seven road games for the first time in franchise history. Instead they joined the rest of the league with at least one road loss. The last team to start 7-0 on the road was San Antonio, which won its first eight road games in 2010-11.
The Kings held an 88-77 lead when Cousins left the game with his fifth foul with 7:26 left to play. But the frustrated Bulls could never get closer than eight points.
Sacramento has squandered big leads in its last three losses -- Dallas (24), Memphis (26) and New Orleans (12), but outscored the Bulls 23-20 in the fourth.
Chicago played without starters Derrick Rose (strained left hamstring) and Pau Gasol (strained left calf) for the second straight game.
---