Clippers 'get it right' in big win over Suns
BY foxsports • November 16, 2014
Now that was more like the Clippers team everyone expected.
Eight games into the season, the Clippers let their defense do the talking, which ignited their transition offense and sparked a comfortable victory. Chris Paul, Blake Griffin, DeAndre Jordan and Co. were rolling and led a back-breaking third quarter as the Clippers cruised to a 120-107 win over the Suns on Saturday.
It was the first time this season the Clippers (5-3) didn't have to sweat out the final minutes of the fourth quarter. And owner Steve Ballmer wasn't in his usual courtside seat to enjoy an up-close view of a relaxing finish.
The Clippers lost to San Antonio at home after squandering a lead late in their previous game. This time, they led from start to finish.
And perhaps, exorcised some demons in the process.    
"It's nice. It's funny. The past couple of weeks since the season started, even in the preseason, we felt like everybody was saying our team just can't get it right," Griffin said with a little chuckle. 'We're not doing this. We're going to miss the playoffs. It was like we were falling apart.'
"Looking back at last year's record through seven games we were 4-3. My thing is we need to keep a level head and not get too high with the highs and not get too low with the lows and just play. We'll be fine."
The Clippers and Suns were tied at 54 at halftime, but the Clippers were more than fine as they outscored the Suns 42-20 in the third quarter. In that stretch, every starter scored, and Paul made 3 of 4 3-pointers and scored 11 of his 32 points and added six assists. Spencer Hawes hit all three of his shots off the bench.
The Clippers made 13 of 18 shots, had 15 rebounds, and blocked three shots - all by Jordan, who had 12 points, 18 rebounds and seven blocked shots.
The Suns missed 16 shots in that quarter and trailed 96-64 after three quarters.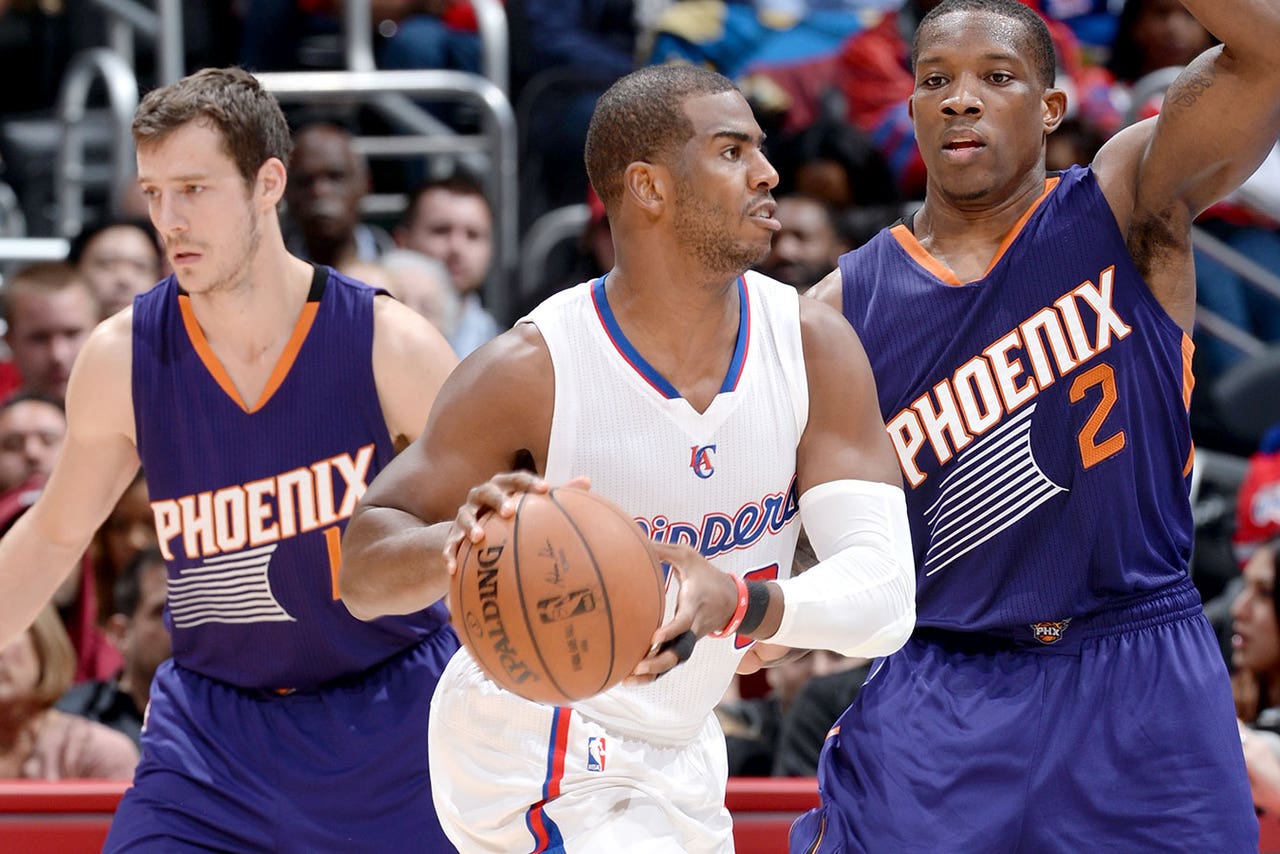 RECAP: Clippers coast to 120-107 win over Suns
And the Clippers didn't miss this opportunity to put a team away, unlike what happened against the Spurs. There was a what's-wrong-with-the-Clippers mantra, and the Clippers couldn't shake it.
"When it seeps into the program, it's hard," Griffin said. "For a while, we were too negative. You can't play like that. We need to keep doing our thing and trust the system and trust it's going to work because it will."
The Clippers are faced with tough questions about their defense and are still searching for the best lineup combinations, specifically with who starts at the 3 position and who comes off the bench, in addition to roles for players off the bench.
It's a process.
The Clippers made real progress on Saturday. Matt Barnes started at forward and played well, scoring 12 points and making some key shots. He did, however, get two technical fouls and the automatic ejection.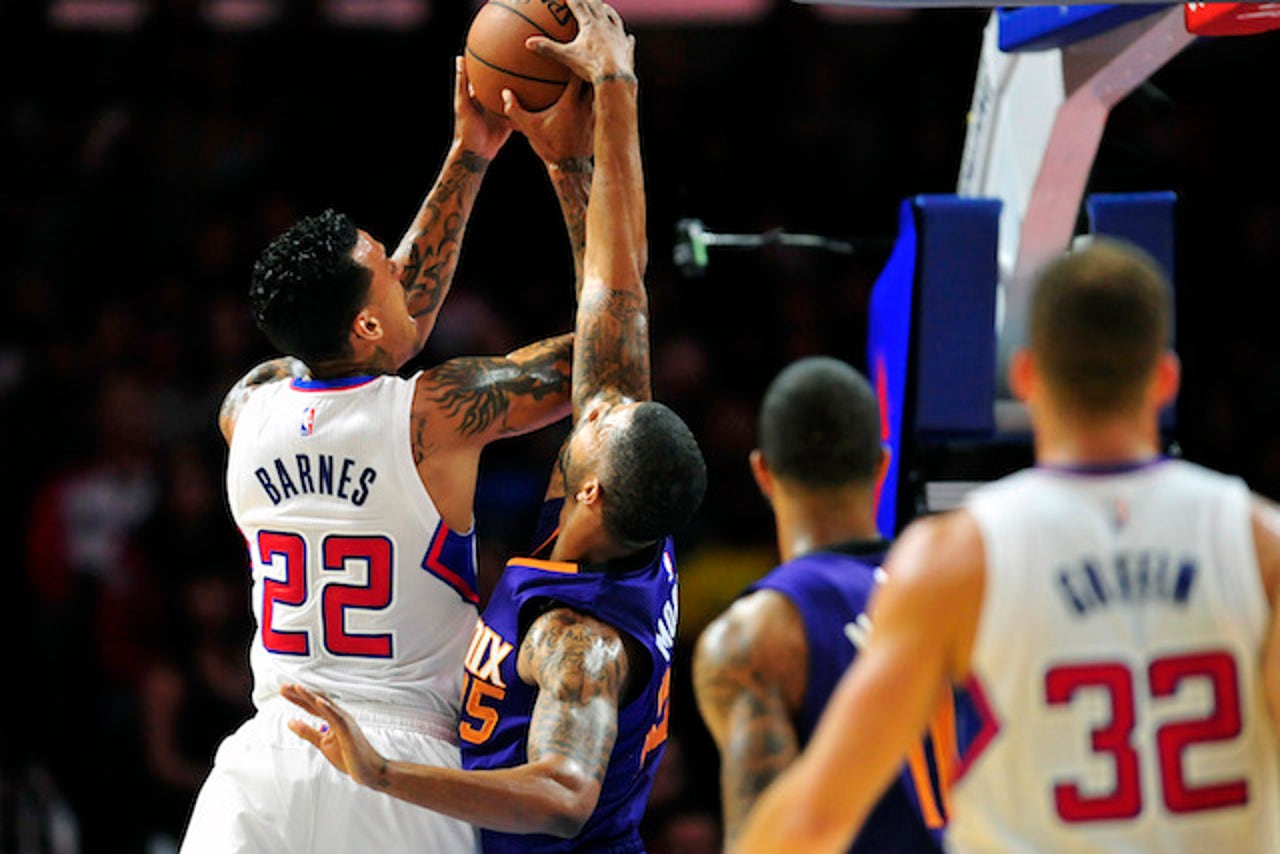 5 things: Clips finally put it all together vs. Suns
Not everything was perfect.
The Clippers let the Suns cut a 26-point third-quarter lead to 11 points but not any closer. They made shots and got stops when they were needed.
"It felt good, to actually get out in transition and get stops. ... It gets fun and exciting knowing you can stop teams. When you're getting stops like that, it seems the basket opens, too. You start getting layups and dunks and 3s and stuff like that," Paul said.
And that Clippers stuff was more like it. 
---