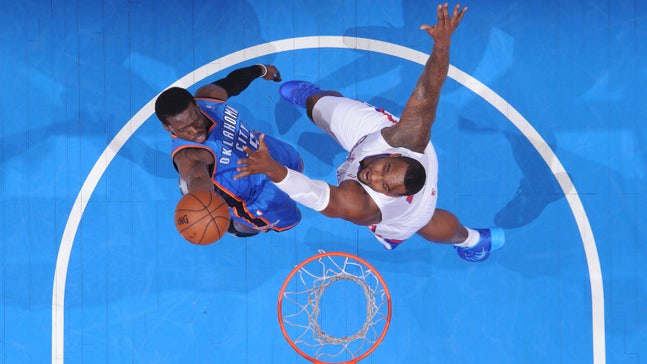 Clippers face true test after Game 3 loss vs. Thunder
Updated
Mar. 4, 2020 2:29 p.m. EST

LOS ANGELES -- Blood streamed from Blake Griffin's nose down to his chin, a perfect metaphor for the Clippers' Friday night at Staples Center.
They were beaten up again -- offensively, defensively, in transition, on the boards. They didn't make baskets when they needed them, they didn't get stops when they had to.
And now they're wobbly, having lost to the Oklahoma City Thunder 118-112 in Game 3 of their Western Conference semifinal and losing the home-court advantage they had after winning the first game in the best-of-seven series.
That makes Game 4 on Sunday at Staples their most important game of the season. There's no getting around it -- if they lose that one, they might as well forget winning the series and advancing now that the Thunder has a 2-1 lead.
"We need to get Game 4," Chris Paul said. "It's like a must-win for us, a big game for us. We knew we were going to have to win at least one there, and now we're going to have to win two there.
"We have to start off with a Game 4 win."
To do it, the Clippers will have to make serious adjustments, particularly on defense, where they have been far too inconsistent. They can't expect to clamp down on Kevin Durant and Russell Westbrook for an entire game, but they need to make sure others don't hurt them.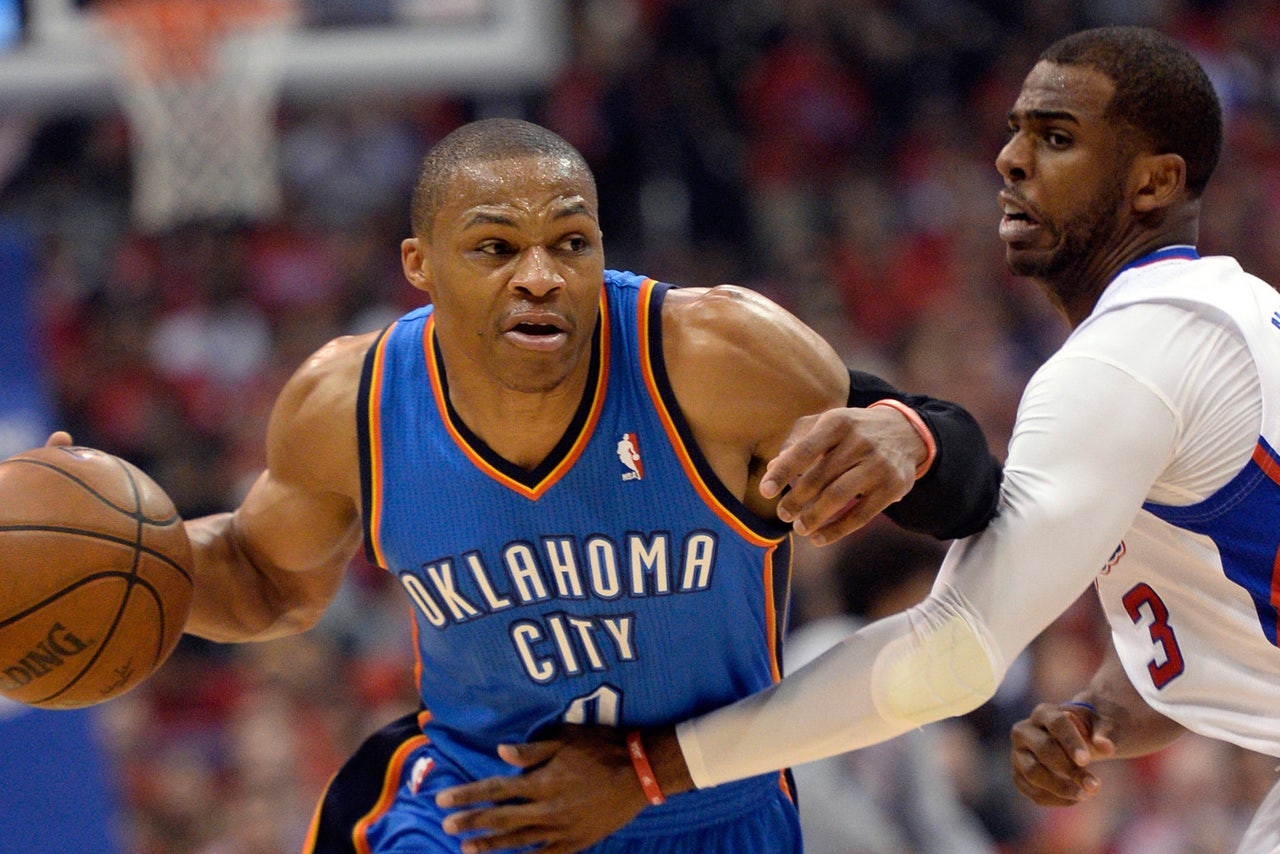 5 things: Thunder storm past defenseless Clippers in the 4th
READ MORE
Durant scored 36 points and Westbrook had 23, but Serge Ibaka made 9 of 10 shots for 20 points and former Clipper Caron Butler came off the bench to add 14, nine of which came in the final period. OKC shot 55.7 percent and had a 44-33 edge in rebounding.
The Clippers were 35-0 this season when they entered the fourth quarter with a lead, but their 90-86 cushion didn't hold up. The Thunder scored 32 points in the last period and held on after Butler's 3-pointer with 5 minutes 52 seconds left gave it a 102-100 advantage.
"Defensively, if somebody is scoring 118 points, we obviously have to play better defense, and I have to coach better defense," Clippers coach Doc Rivers said.
"They got everything. They got threes, layups, key second shots. Down the stretch, they made every big play. Every shot they needed went in."
Blake Griffin led the Clippers with 34 points and Paul had 21 points, 16 assists and no turnovers in 42 minutes. But it was their defense that seemed to misfire.
"We weren't able to get enough stops," guard J.J. Redick said. "We talked about that coming in at halftime. We talked about that a lot during the second half. We felt like we had to be the first team to get stops if we wanted to win."
The Clippers didn't keep their composure, either. They complained incessantly about fouls, and Griffin insisted he was fouled when his face collided with Serge Ibaka's elbow on a drive to the basket in the third quarter. It was to no avail.
The referee, Griffin recalled later, "said I ran my face into his elbow, so I guess I've got to be careful where I put my face."
More important, the Clippers have to be careful how they proceed. Their season is going to come down to Sunday's Game 4. A loss won't eliminate them, but it would surely put their season in jeopardy.
"It puts us in a tough hole," Griffin said. "We've got to even the series up. Obviously, it's not a must-win in terms of, if you lose you go home, but that's how it should be in our minds."
---