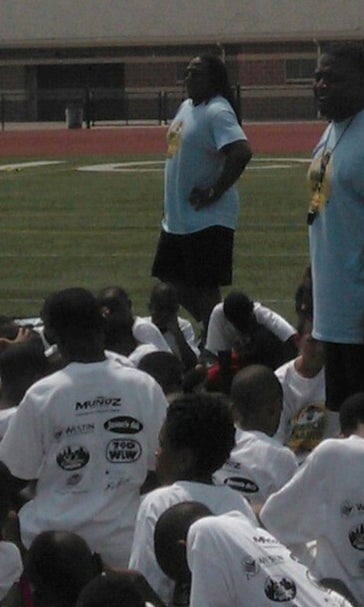 Cincinnati's Mike Martin, leaving his mark
BY foxsports • July 14, 2014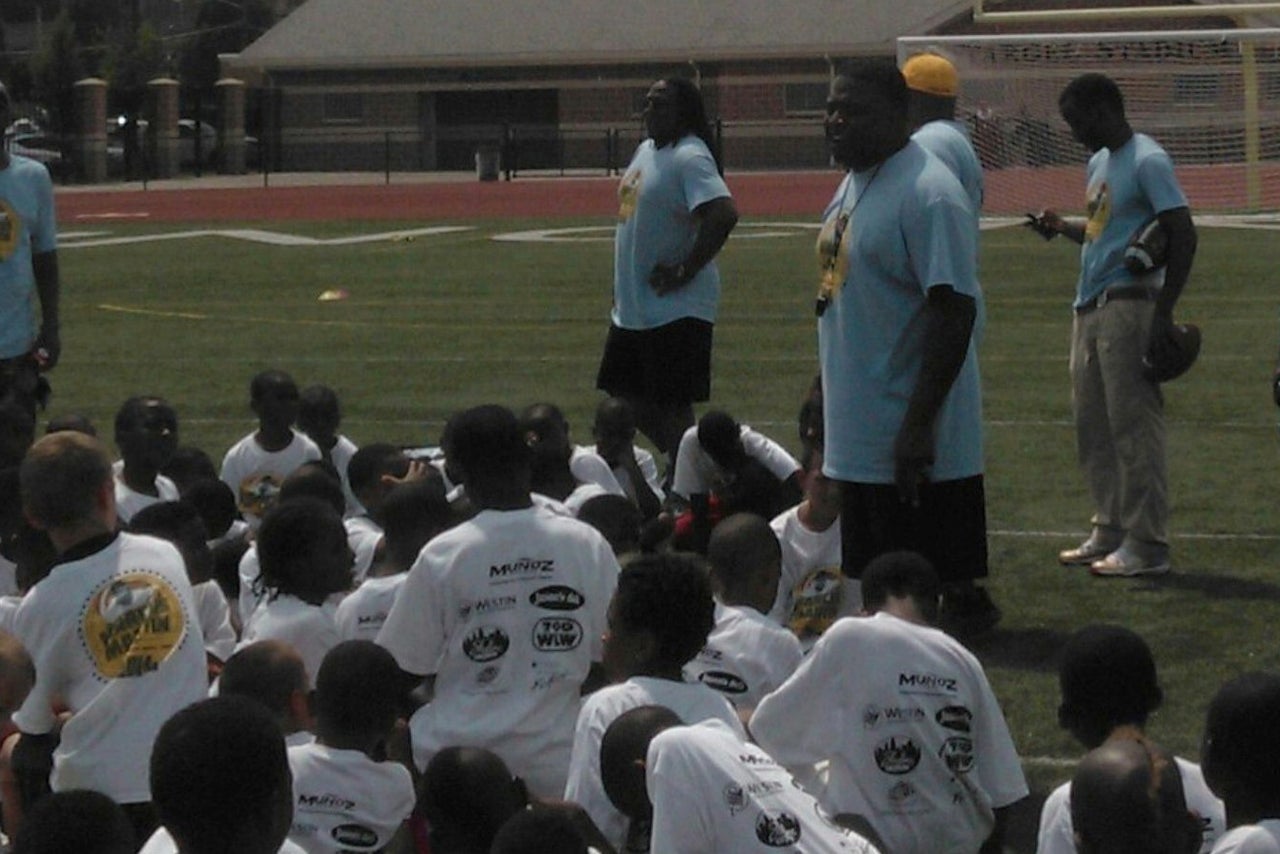 "Are you having fun?" boomed the voice.
"Yes!" was the response, although not as loud as the voice thought for a group of 90 or so kids. Those kids had been out running around for a few hours on a warm Saturday morning, so the voice gave them another opportunity.
"Are you having fun?"
"Yes!!!" came the response, much more enthusiastically this time.
"That's good," said the voice. "Now, I want to make sure you all know why we're here today. It's because of this guy."
Mike Martin then pointed to the picture of his son Marcus emblazoned on the shirt he was wearing. Marcus' picture was on the shirts worn by all of those 5-to-10 year olds.
Mike Martin and his family are saying good-bye to Cincinnati, but not really. They never really could say good-bye to a city and community that has been home for more than 30 years, to a place that has given them so much, and they so much in return.
Even in the wake of the sudden death of 25-year-old Marcus Martin to a pulmonary embolism in May, Mike and Michelle Martin spent this past Saturday giving something back to Cincinnati before the next phase of their lives takes them to Chicago.
The Martins hosted the inaugural Marcus Martin Youth Fundamental Football Camp at Taft High School's Stargel Stadium. In a short time the Martins were able to bring together a small army of volunteers and sponsors for the event, which was free to campers. The plan is for this to be an annual camp, even if Cincinnati won't be where they live in the future.
Cincinnati will always be home.
"(Marcus) really loved Cincinnati and I want to make sure his name stays relevant for as long as I can," said Martin.
Marcus was a graduating television major at Columbia College in Chicago. He was working in Washington, D.C., at an uncle's audio-visual company, putting together a documentary about his father's work at Taft, where Mike Martin had led the turn-around of a football program that was nearly disbanded because of a lack of interest in the early 2000's.
The football program's turn-around mirrored that of the school, which went from a being a blight in the West End to becoming a model educational institution, exemplified when the school received the National Blue Ribbon of Excellence Award from the U.S. Department of Education in 2010.
Antiago Hall, Brandon Robinson and Matthew Thomas were classmates of Marcus Martin at Taft. They graduated in 2007. The death of their friend still shocks them, but they didn't hesitate to donate their time as coaches at the camp. They looked out at the field at Stagel Stadium, opened in 2004, with pride as they spoke of Marcus.
"We all put our blood, sweat and tears into it," said Robinson.
Thomas said even though the friends were on their own individual life paths, they were close.
"He was selfless and really considerate," said Thomas.
"He had no enemies," said Hall. "He just wanted the best for everybody."
In 1983, the Bengals drafted Martin, a wide receiver from the University of Illinois, in the eighth round. He was the 221st player taken that year. One round and 27 picks later, they took running back Stanley Wilson from Oklahoma. Wilson's tragic story of a life controlled and ruined by drug addiction and crime is seared into the minds of Bengals fans.
Martin's story goes beyond the football field. That was just a platform. His story is about he has positively touched the lives of countless youths, steering them away from making the choices like those that cost Wilson so much.
Taft went 56-43 and earned the school's first two playoff appearances during Martin's 10 seasons. The most notable players to come out of the program are San Francisco 49er defensive lineman Tank Carradine, Oregon wide receiver Dwayne Stanford and Ohio State defensive lineman Adolphus Washington. Martin is certainly proud of them but they are just the spotlight to what brings the biggest smile, the greatest sense of satisfaction and pride from a guy who is full of those characteristics.
"I'm still involved in a lot of their lives," said Martin. "Not only in football because I also coached track and I'm close to a lot of the track kids. They always call me. I talk to them. They check on me, I check on them. It's become a very good love-affair, family-type situation. I'm very dear to that. I think that's something Marcus had a big hand in also. A lot of these kids understood the importance of being positive people and making sure that they get everything out of life that they want."
Marcus played for his father at Taft and came back to be a part of the coaching staff on weekends for games. Father and son were a tight knit combination and Marcus helped get his dad's message to the players.
"He was so knowledgeable of the game, I valued his opinion," said Martin. "I would go to him more so than some of my coaches because I knew that he knew the game, so he would tell me stuff that was going on."
Pretty soon Martin will be heading to Chicago, where he will join the staff of Michael Holmes at Leo High School on the South Side. Holmes was a college teammate of Martin's at Illinois, a senior running back when Martin arrived in Champaign as a freshman from D.C.
Martin's relationships don't fade away easily. He has always found a way to keep lasting relationships prominent.
He may be leaving Cincinnati, but it will always be home.
---