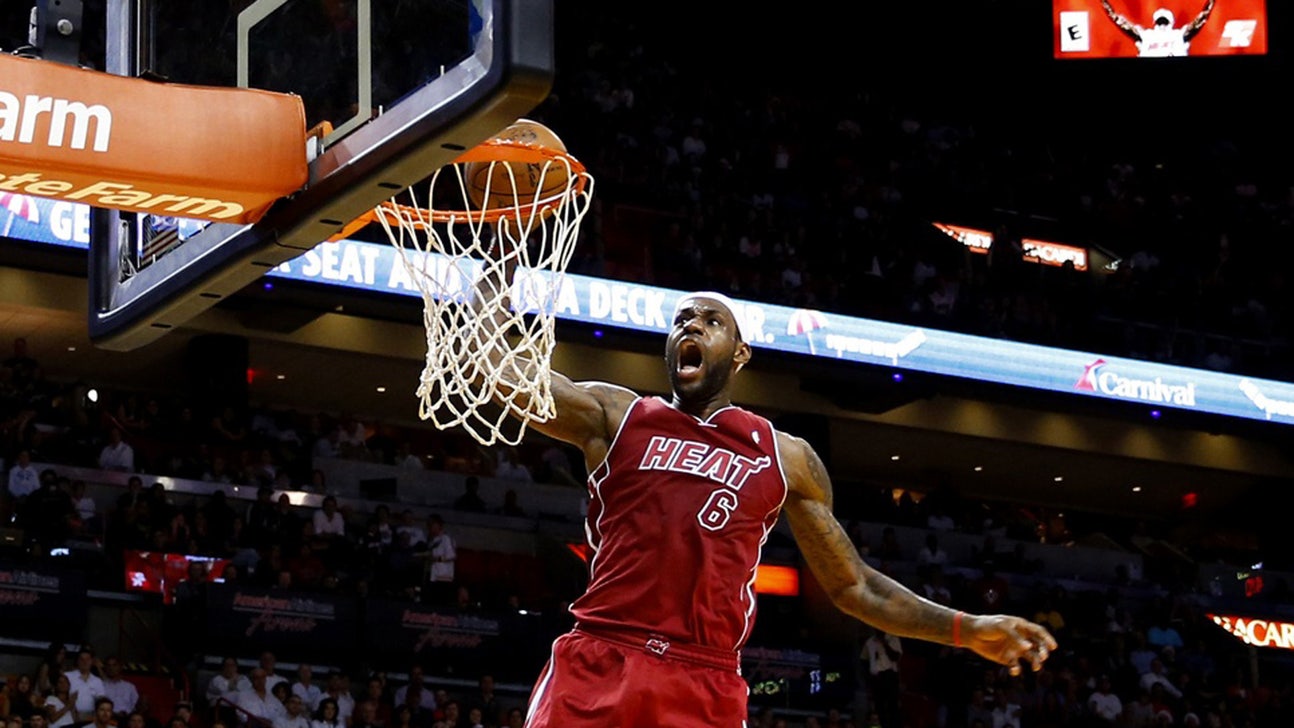 Chosen One has the most chosen jersey
Published
Dec. 19, 2013 1:51 p.m. ET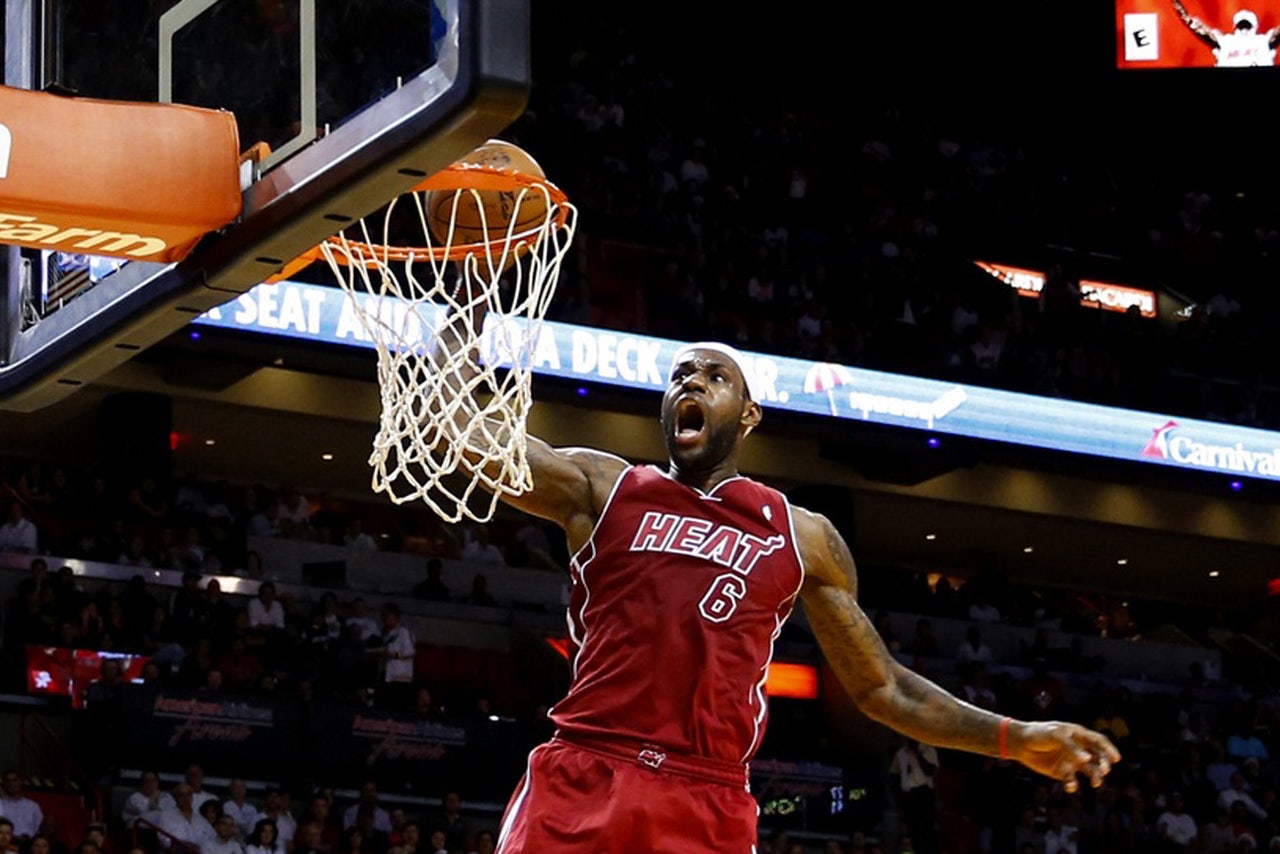 MIAMI -- Reigning NBA MVP LeBron James was relaxing with his wife not long ago when he looked around and was stunned to see someone wearing his Miami Heat No. 6 jersey.
They were on their honeymoon in Venice.
"It's kind of crazy, honestly,'' James said. ''There's a 'wow' factor."
James is again on top of the NBA's list of top-selling jerseys in the newest rankings released Thursday. The rankings are based on overall sales from adidas and NBAStore.com in the fourth quarter of this year, along with Black Friday and Cyber Monday holiday sales -- both of which were record-setting, the league said.
Kobe Bryant of the Los Angeles Lakers is No. 2 on the list, followed by Derrick Rose of the Chicago Bulls, Kevin Durant of the Oklahoma City Thunder and Carmelo Anthony of the New York Knicks.
"If people love the way I play the game of basketball, love the way I inspire to be better, that's great," James said. "Every time I see someone in my jersey, a complete stranger, it's a 'wow' factor. For me to be the No. 1 guy, to have the most jersey sales, it's crazy."
There's a double-digit percentage growth in jersey sales from last year, according to the league.
And with two new versions of the James jersey either hitting, or about to hit, the marketplace, his numbers might keep growing. James' short-sleeved jersey -- the one teams are wearing on Christmas this year -- is expected to be a big seller, as will the Name Collection jersey, which the Heat will wear early next year bearing nicknames on the back. James will be going with "King James" on his jersey for those games.
Stephen Curry of the Golden State Warriors is on the list for the first time at No. 6. Other first-timers on the list include James Harden of the Houston Rockets (No. 12) and Paul George of the Indiana Pacers (No. 14).
After Curry, Dwyane Wade of the Miami Heat checks in at No. 7, followed by Chris Paul of the Los Angeles Clippers, Kyrie Irving of the Cleveland Cavaliers, Blake Griffin of the Los Angeles Clippers, Russell Westbrook of the Oklahoma City Thunder, Harden, Rajon Rondo of the Boston Celtics, George, and then Michael Carter-Williams of the Philadelphia 76ers at No. 15.
Carter-Williams is the lone rookie on the 15-person list.
James, who also had the most popular jersey worldwide this year, has held the No. 1 position five times on the league's list of domestic jersey sales.
---