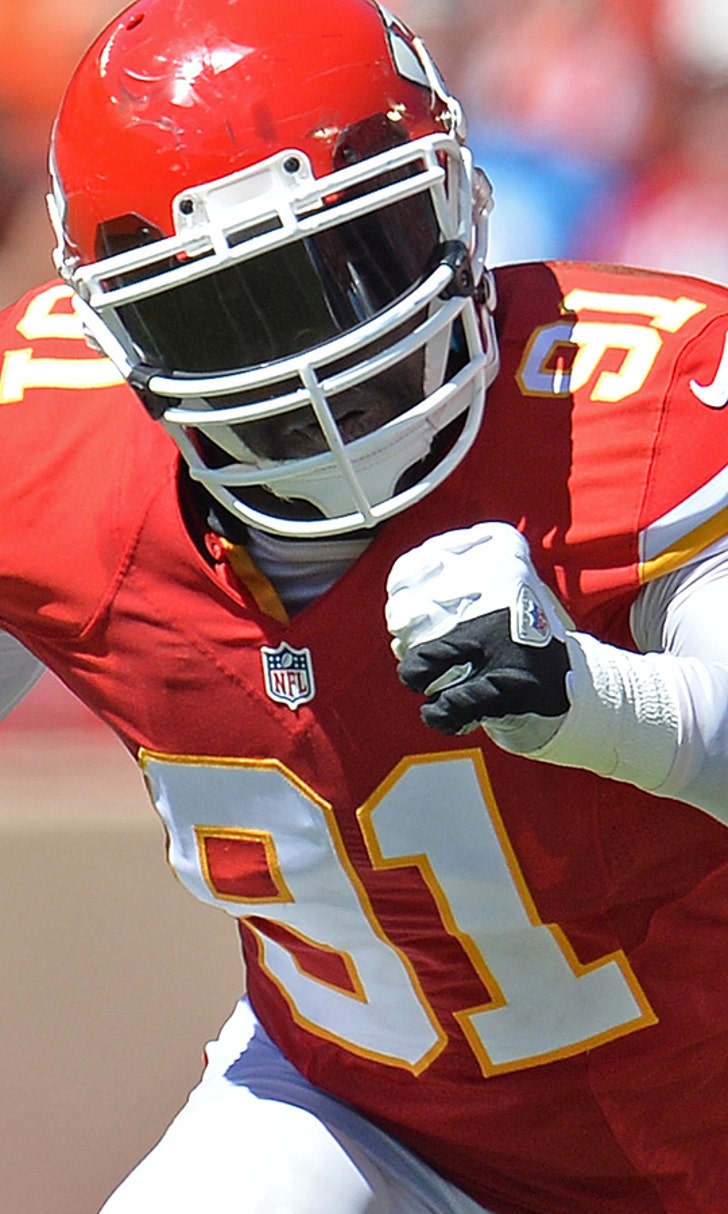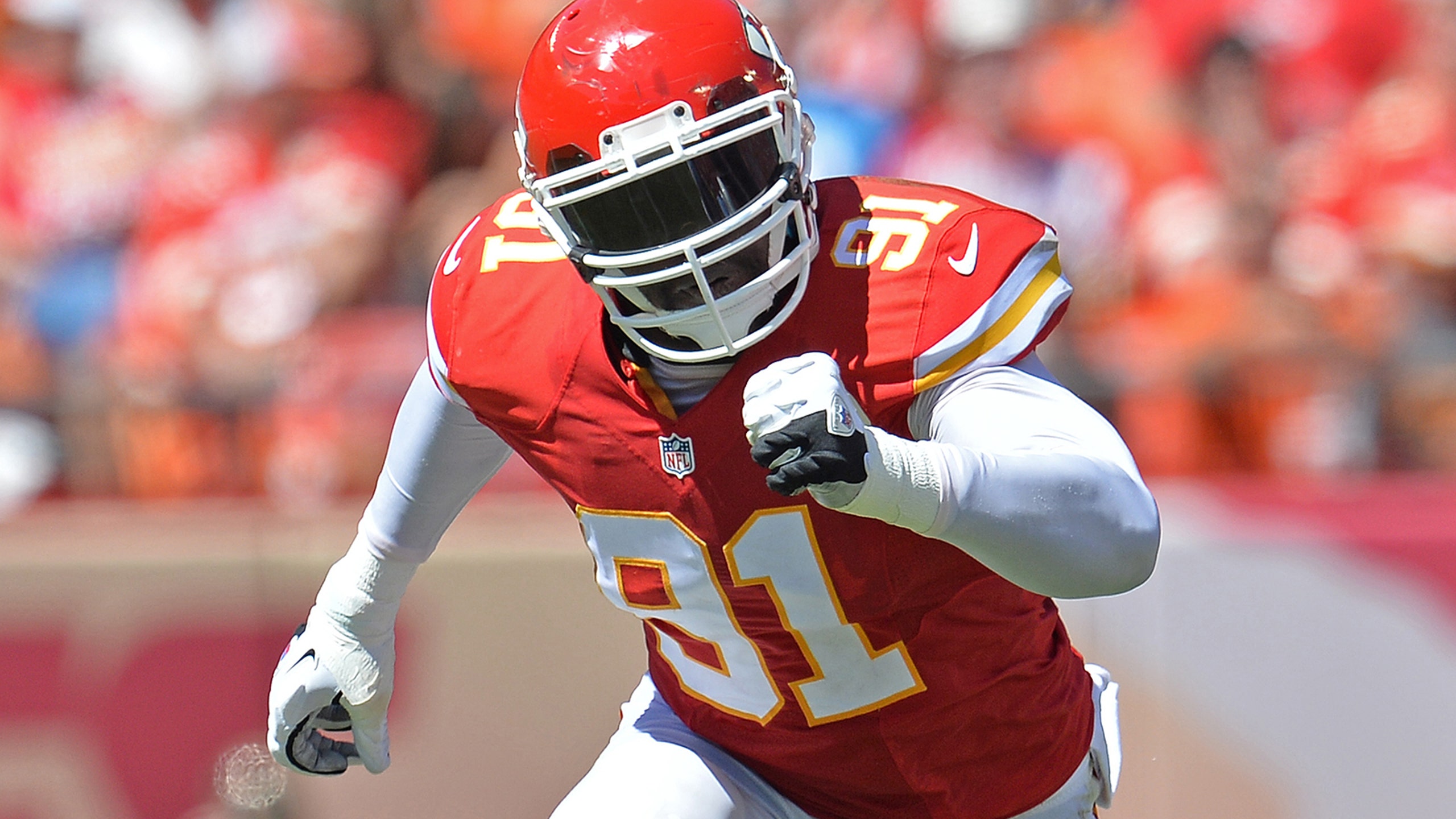 Chiefs would be wise not to look past winless, hapless Raiders
BY foxsports • November 18, 2014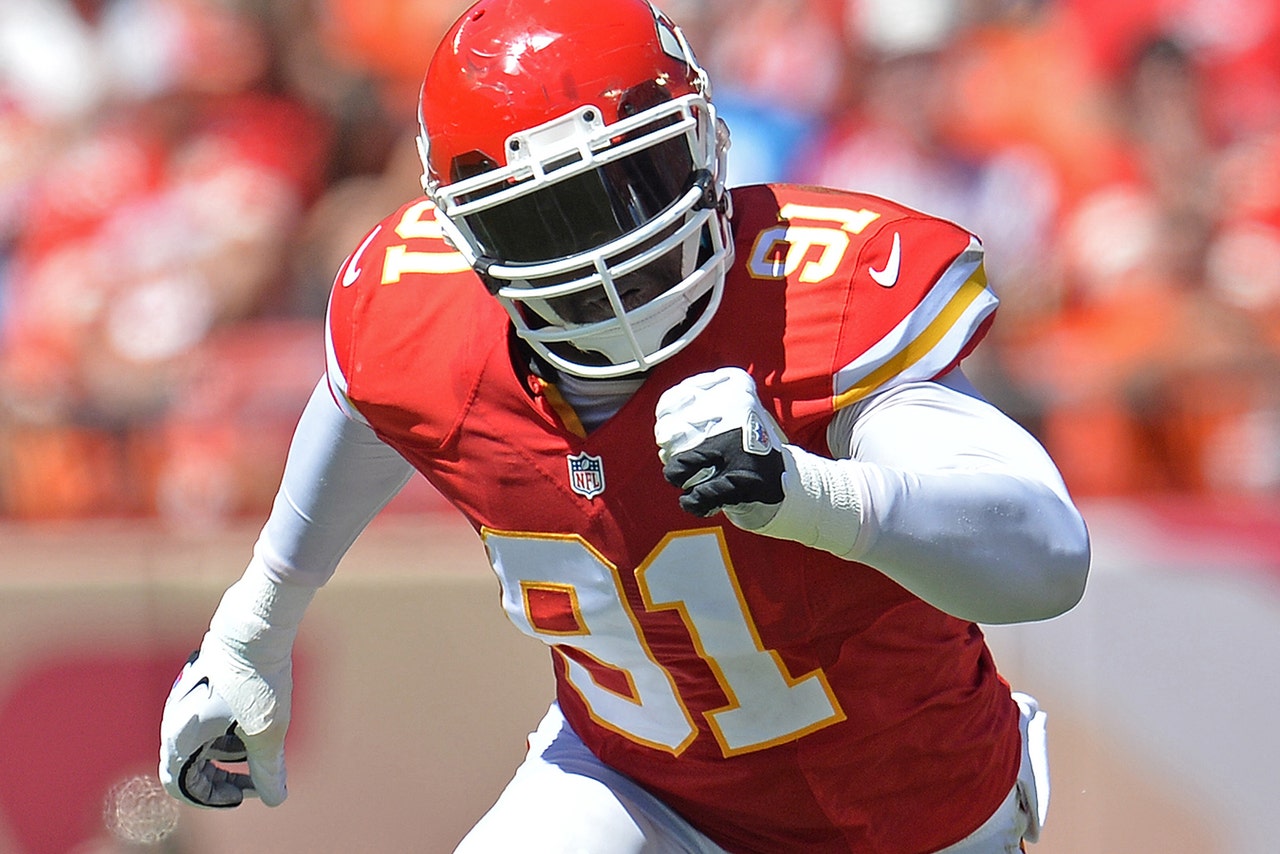 Before the surging Kansas City Chiefs can worry about a prime-time matchup against the team with which it shares the AFC West lead, they need to focus on extending the misery of the one at the bottom of the division.
The visiting Chiefs can record their sixth consecutive victory by sending the Oakland Raiders to a 17th straight defeat Thursday night.
Kansas City (7-3) has allowed no more than 20 points each time during a five-game winning streak, giving it seven wins in eight contests. With Sunday's 24-20 victory over Seattle and Denver's stunning 22-7 loss at St. Louis, the Chiefs moved into a first-place tie with the Broncos.
Though Denver owns the tiebreaker from a 24-17 victory over Kansas City in Week 2, the Chiefs can get some revenge when the two meet under the lights at Arrowhead Stadium on Nov. 30.
"It feels good to know that we were able to bounce back after a poor start at the beginning of the season," linebacker Tamba Hali said. "But we have a lot of work to do."
Next week's matchup with the Broncos could lose some luster if the Chiefs somehow get caught looking past Oakland (0-10). The Raiders have gone a calendar year without a victory and are mired in the longest skid in the NFL since 2009, when St. Louis ended a 17-game slide and Detroit halted a string of 19 defeats.
The obstacles that come with the short Thursday turnaround for a road game add to the challenge, but the Chiefs appear well prepared to extend their longest win streak since starting 9-0 last season.
"You don't have quite as much time to think over things," coach Andy Reid told the team's official website. "Sometimes that could be a good thing, sometimes it could be bad. We have to get ourselves back and ready to go quickly, so we understand that."
Kansas City ranks eighth with 326.0 yards allowed per game and first with 201.6 through the air, and the Chiefs haven't allowed a 300-yard passing performance. They could be in for another dominant effort on defense Thursday.
Oakland is easily the worst offensive team in the league, averaging 276.4 yards -- making it the only club with a mark below 300. The Raiders are averaging 15.2 points overall and have gained 227.0 yards per game in the last three, rushing for a combined 138 in that span.
Kansas City's Jamaal Charles, who rushed for a season-high 159 yards against the Seahawks, has run for 62 more on his own than the Raiders' 630 this season.
"They're a good football team, a well-coached football team, a physical team," Oakland interim coach Tony Sparano said of the Chiefs.
The Raiders have allowed 12 sacks, second fewest in the league, but the Chiefs are tied for third with 30 and are paced by Justin Houston, first in the NFL with 12.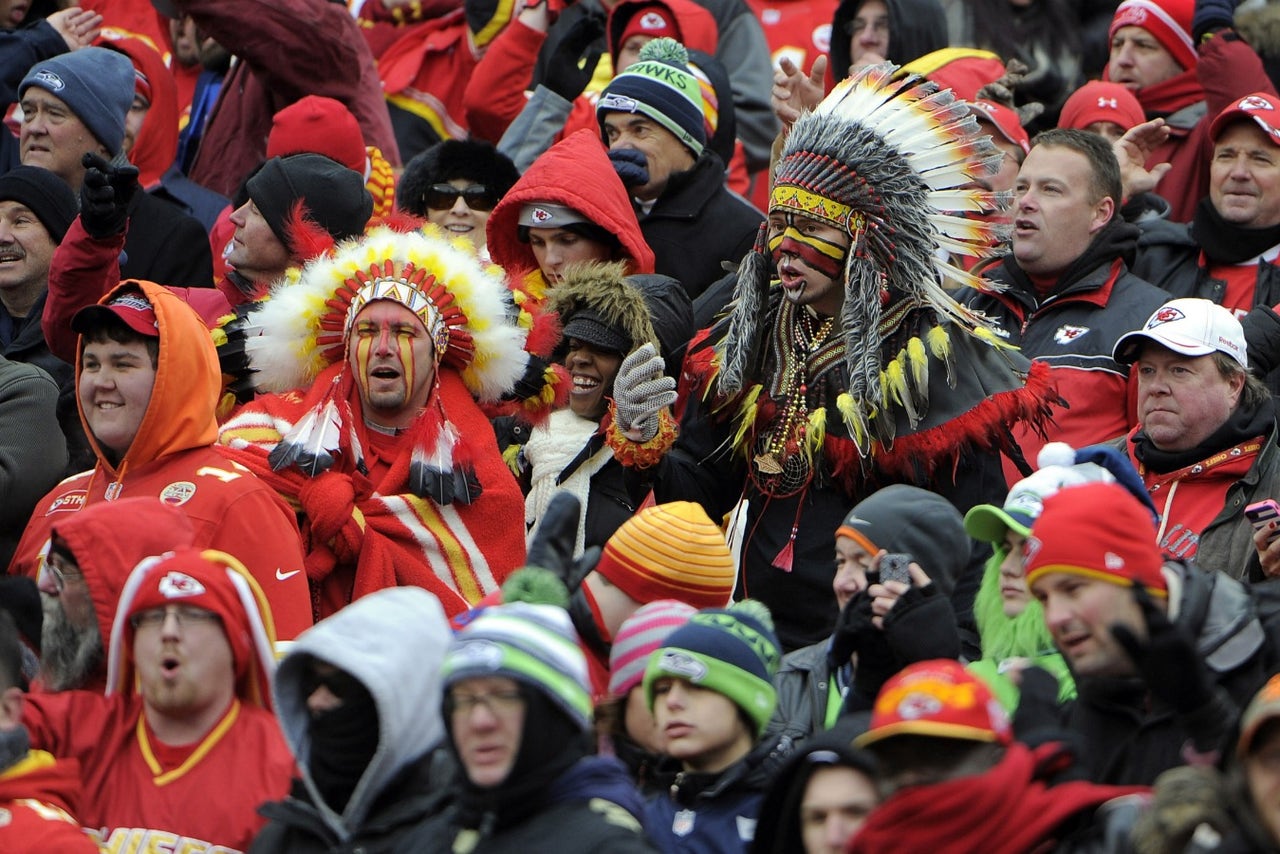 LET'S GO CHIEFS: Check out these photos of fans and the excitement around Chiefs football.
"They've got a great front -- a big, physical bunch of guys," Sparano said. "They get after you pretty good."
Sparano has been encouraged by the steady progress of Derek Carr, although the rookie has failed to reach the 200-yard passing mark in the past three contests. He went 16 of 34 for 172 yards in Sunday's 13-6 loss at San Diego.
"There's a lot for every quarterback to get ready for, especially with a talented defense like Kansas City has," said Carr, who has recorded two of his three passing games of more than 200 yards at home. "It just puts more on your plate and you just knock it out in the time that we do have."
With the Raiders struggling to run the ball, rookie Latavius Murray could get more carries after gaining 43 yards on four rushes against the Chargers.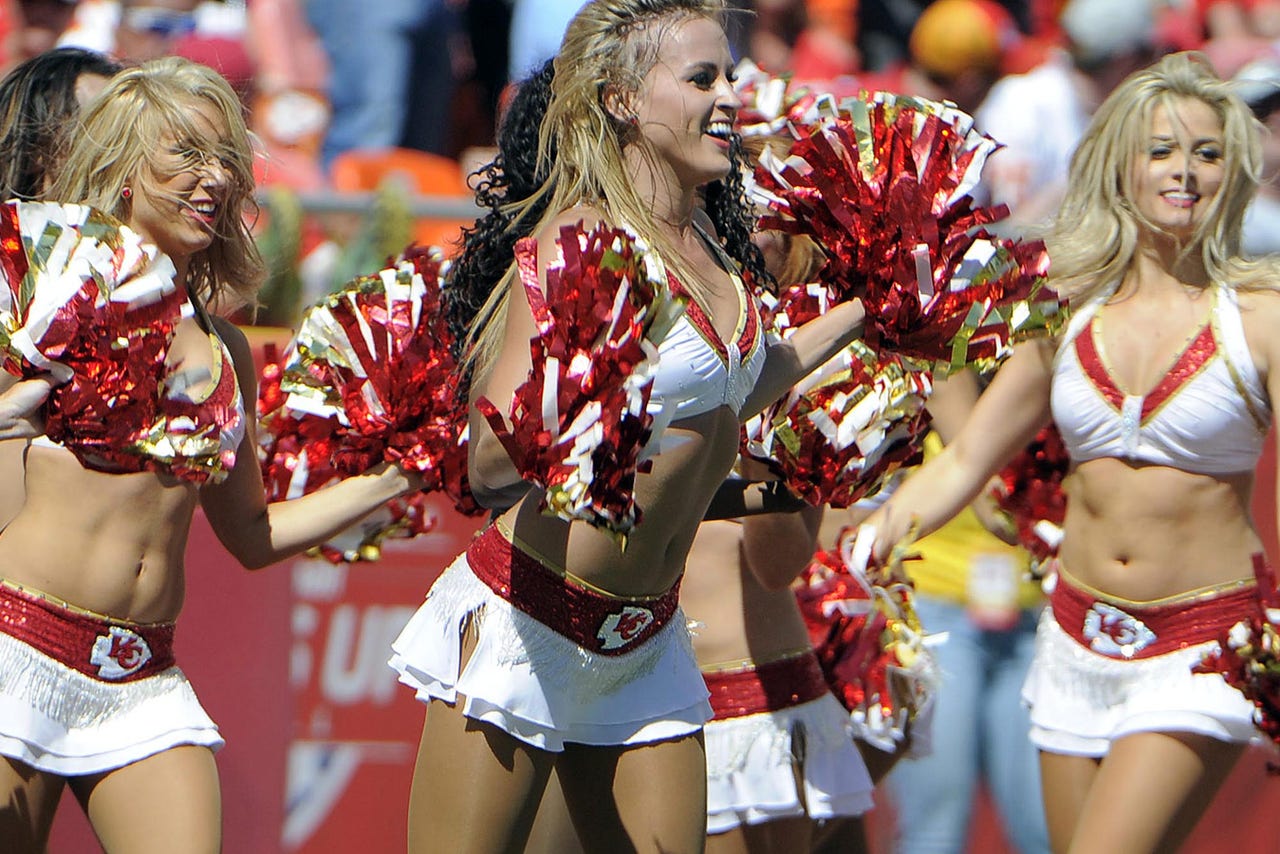 Flip through our photo album of Chiefs cheerleaders.
Oakland is giving up 129.8 rushing yards per contest, 27th in the NFL, but Charles has been limited to 83 and 3.1 per carry in his last three games at the Coliseum. However, he caught eight passes for a career-high 195 yards and four touchdowns in a 56-31 win at Oakland on Dec. 15.
He's recorded seven of his eight rushing touchdowns in the last five contests.
"He's Jamaal Charles," Reid said. "He's a special player."
Teammate Alex Smith threw for 287 yards with five TDs and no interceptions in last season's victory at Oakland.
---